Tony Romo Thinks You Should Be Betting the Under When Real NFL Games Start
The NFL preseason kicks into high gear this weekend, giving analysts like Tony Romo and Cris Collinsworth roughly four live snaps a week from which they'll judge Dak Prescott's ankle and shoulder, Patrick Mahomes' toe, and Cam Newton's job security.
The real football begins on Sept. 9 with the Dallas Cowboys at the Tampa Bay Buccaneers. Prescott will return after missing two-thirds of the 2020 season. Barring a full-fledged siege by the COVID-19 variant, Week 1 will also mark the return of stadiums packed with fans.
Romo expects that to make a significant difference over what we saw on the field a year ago.
NFL teams scored at a record pace in 2020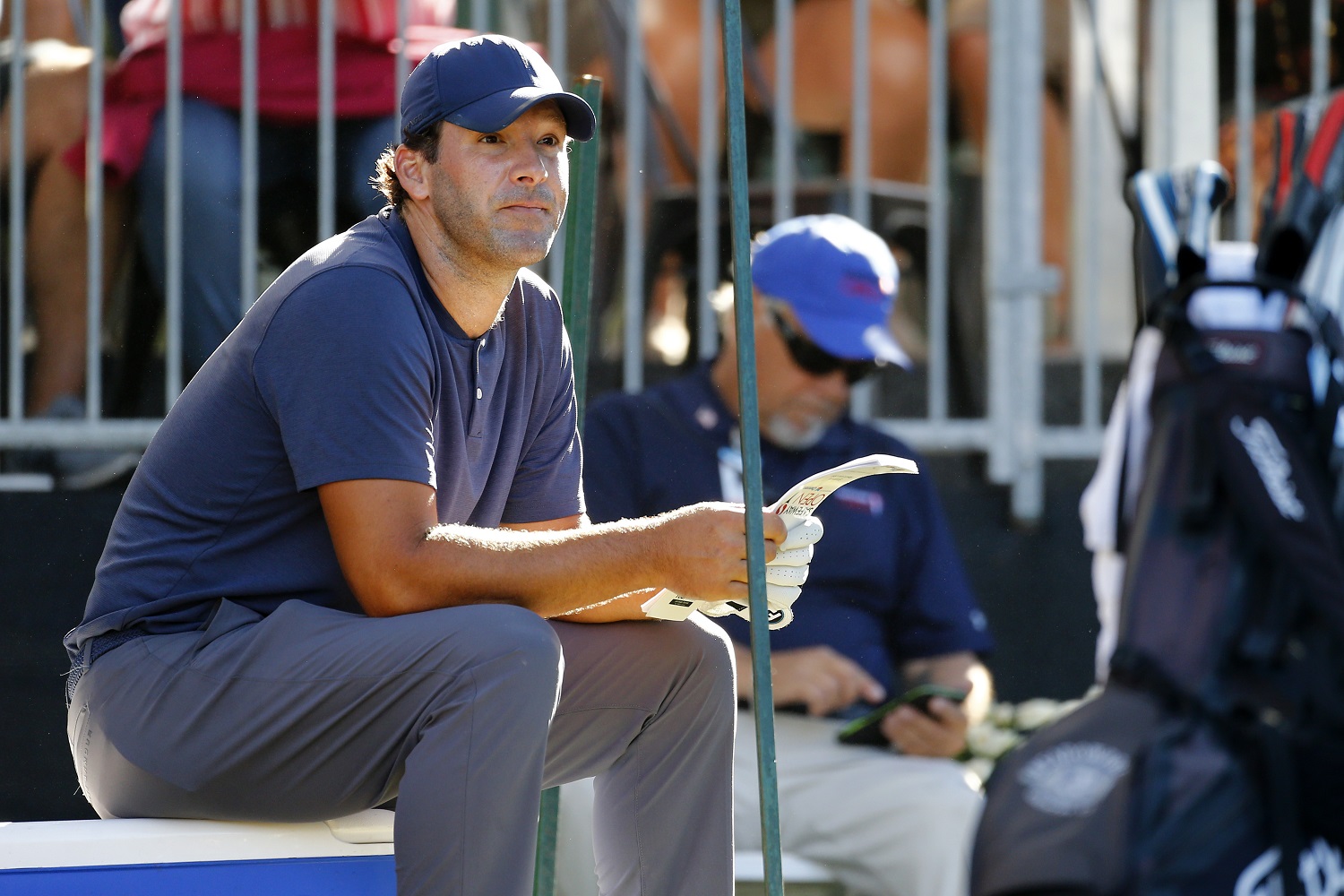 Scoring in NFL games blew past all existing records last season. Teams averaged 24.8 points per game, easily eclipsing the mark of 23.6 all the way back in 1948. The 27.2 passing touchdowns per team took down a mark that stood for two years, as did the 46.1 total TDs per team.
The record for field goals, which the league's teams broke three times since 2015, didn't fall. That can be attributed to the fact that touchdowns were so relatively easy to come by. Why settle for three points when there were seven to be had?
Romo, a longtime Cowboys quarterback who is now the star analyst for CBS coverage of NFL games, took note of the uptick in scoring, and he has a message for fans with the 2021 season upon us:
Don't get used to it.
Tony Romo thinks you should be betting the under this season
Romo played 156 games over 13 seasons before retiring from the Cowboys in 2016 to go into broadcasting. He worked a full slate of games for CBS last year and noticed something was missing: fan noise. The NFL worked with teams to pump in canned fan noise, but it wasn't as loud or sustained as the real thing.
In his mind, that aided visitors' offense in terms of sending plays in via the radio in quarterbacks' helmets and audibling at the line of scrimmage.
"Not having fans was such a huge difference for home teams, because you practice home and away," Romo explained. "So, when you're practicing Wednesday, Thursday, Friday and Saturday before you go into a game – if I'm going to go play at Seattle and you're going to their home stadium, you can't communicate once you leave the huddle."
That was less of a worry in empty or nearly empty stadiums. The time that offensive coordinators normally spent working on silent snap counts went toward installing more plays and study more film.
An added advantage: Odd as it may seem, defenses get a little jumpy when they can hear the quarterback so clearly.
"All the stuff that you do at home with the cadence to draw them offsides, that's not there" in a loud stadium, Romo said.
His conclusion: Scoring might not plunge, but it will come down from its record level. That adds up to betting the under while less-savvy fans look at last year's numbers and bet the over.
Tony Romo cites a factor other than crowd noise
Even if stadiums aren't operating at capacity this fall, Romo sees another reason for the pendulum to swing back toward defenses.
"The mean is going to come back to normal this year," he said. "As far as the offseason stuff, I think defenses more than the offenses need the time in the offseason and more reps."
Teams conducted their normal offseason conditioning programs this spring, held organized team activities and opened training camps on schedule. The three preseason games won't be a huge help. But they'll still help after the league canceled the 2020 exhibitions.
"The more you see people getting in different alignments, it's very difficult on defenses to get exotic," Romo explained. "Because if you haven't had enough reps, you can't accidentally give up a touchdown because this guy didn't know to rotate over here. You keep the game simple. I think the defenses will come back a little better this year."
All stats courtesy of Pro Football Reference.