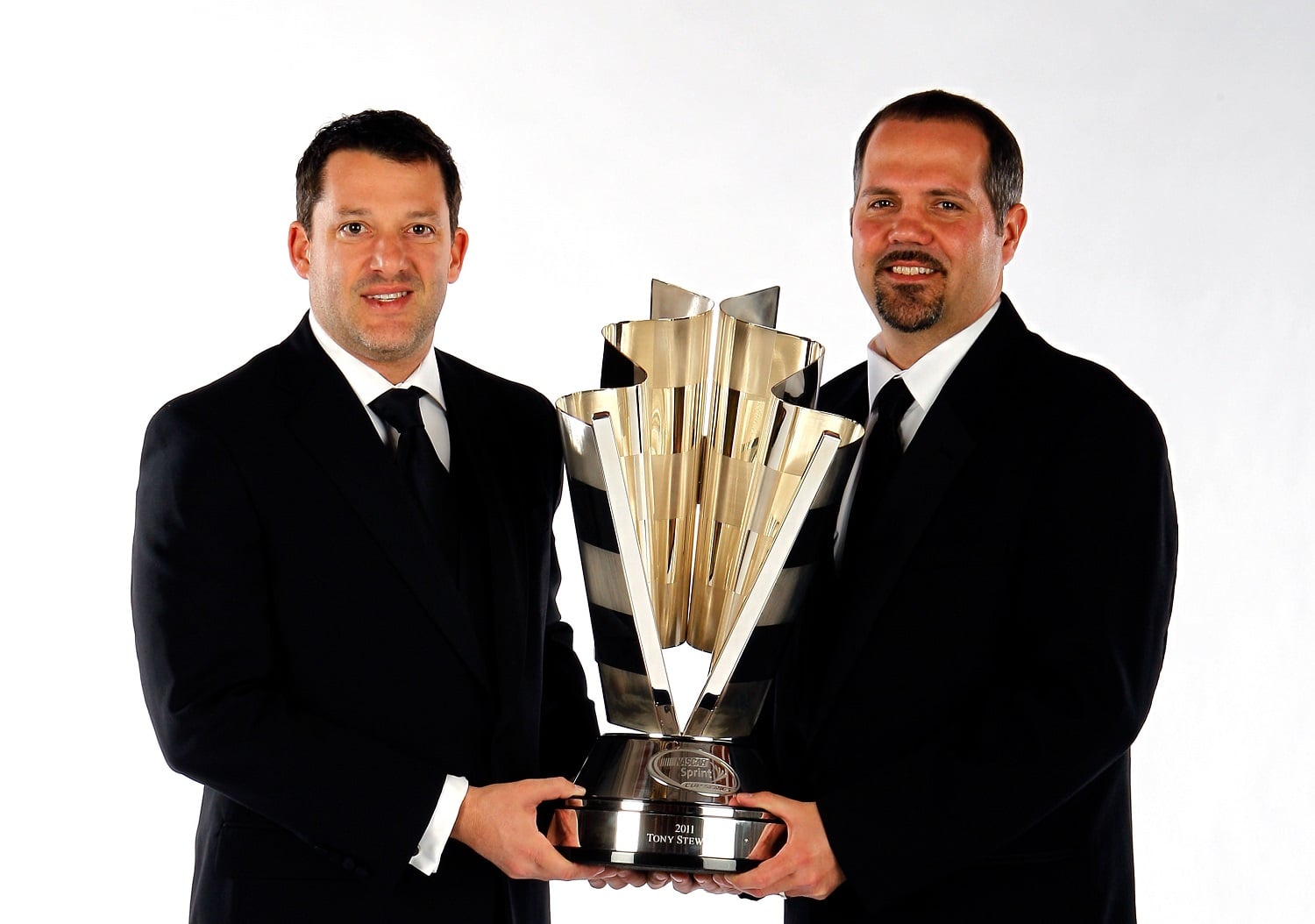 Tony Stewart Won His Final Cup Series Championship With a Crew Chief He'd Just Fired
Tony Stewart made the decision before the 2011 NASCAR playoffs not to bring back crew chief Darian Grubb in 2012, but the pair still managed to capture the Cup Series title.
Imagine the awkwardness of working side-by-side for more than a month with the man who'd just fired you. Darian Grubb didn't have to imagine. Rather, he lived it courtesy of NASCAR Cup Series star Tony Stewart.
It was just one more piece to perhaps the oddest season of the playoff era. The last championship for both men certainly made for a lasting memory.
Tony Stewart won his final Cup Series championship via a tiebreaker
Under the current NASCAR Cup Series playoff format, the Championship 4 driver who finishes highest in the season-ending race earns the title. It's cut-and-dried, and it helps that one of the four eligible competitors has won each year.
Back in 2011, however, points still determined the championship even though the season culminated with playoffs. As luck would have it, Tony Stewart and Carl Edwards completed the 36-race schedule tied at 2,403 points after Stewart won and Edwards placed second at Homestead-Miami Speedway on Nov. 20.
Fortunately, NASCAR was prepared to deal with the tie, and it didn't have to go beyond its first tiebreaker – race victories – to determine its champion. Edwards, driving for Roush Fenway Racing, won once. Stewart, already a two-time champion and partnered with Gene Haas, won five races.
Thus, Stewart earned the season-ending honor.
Tony Stewart won the title with a crew chief he'd just fired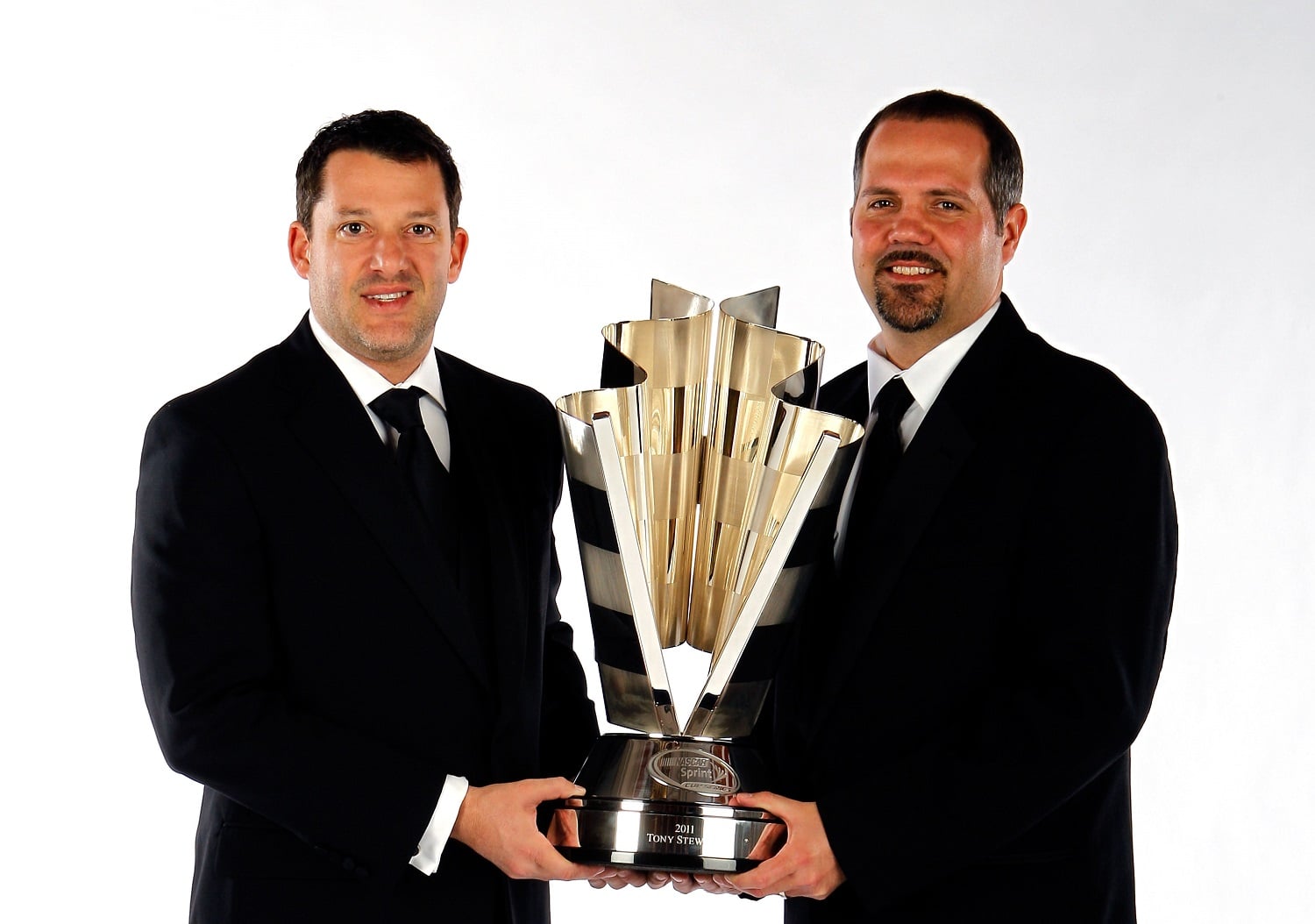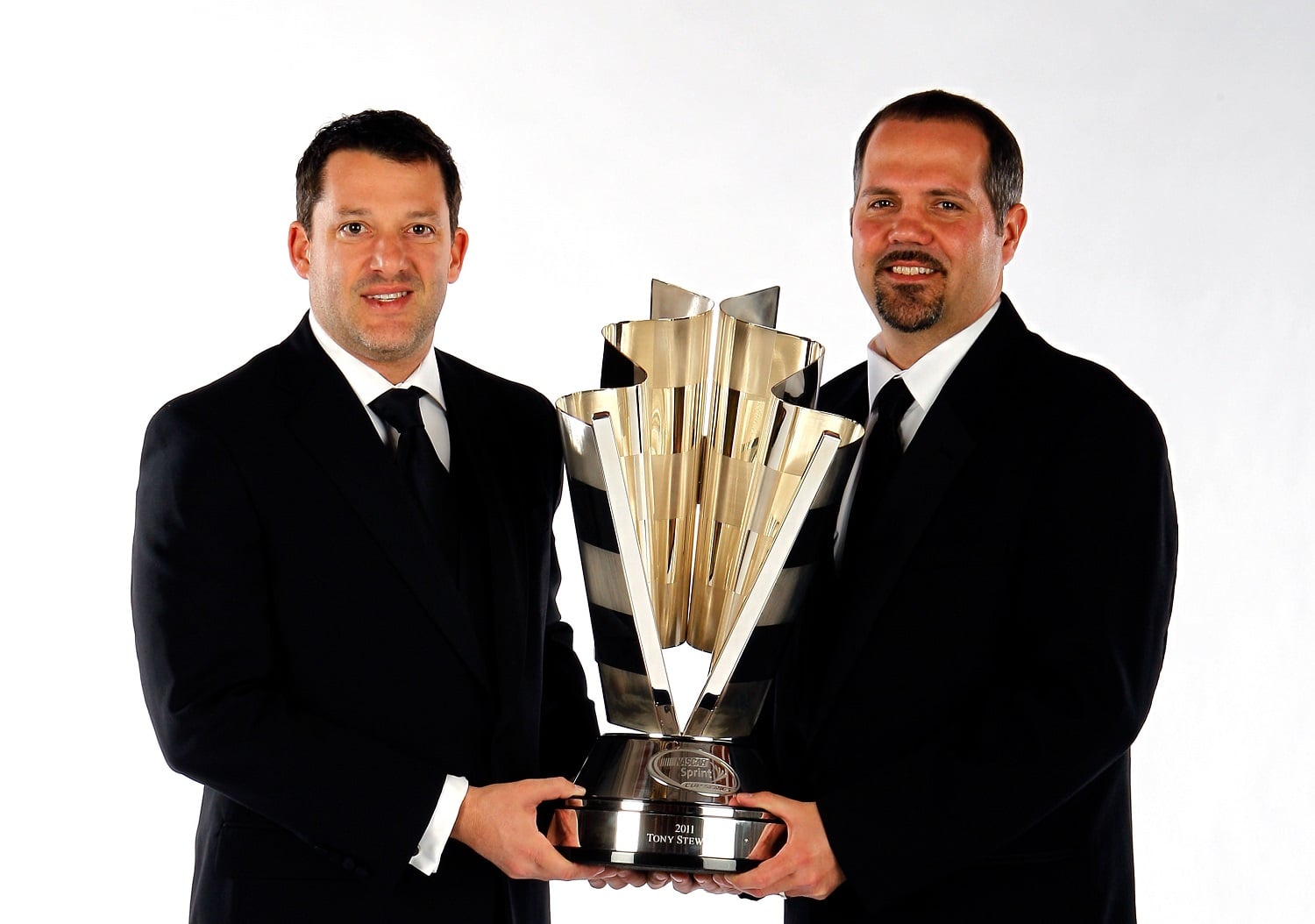 With 12 berths available, Tony Stewart qualified 11th for the 2011 Cup Series playoffs, and he didn't count himself among the drivers standing a chance to earn the championship. He was winless through 26 races and booked five finishes of 27th or worse.
"I felt like there were drivers and teams that were ready for the playoffs that didn't make the cut and had the potential to finish in the top five, and I took that spot away," Stewart told NBC Sports. "I didn't feel like our team was ready for it."
Then, Stewart won at Chicagoland and Loudon to open the playoffs, and suddenly there was a reason for optimism. However, that was crushed with 25th place at Dover and 15th at Kansas. Amid mounting frustration, Stewart and co-owner Gene Haas told crew chief Darian Grubb he would not be brought back in 2012. The decision had been made before the playoffs, and the two quick wins couldn't negate the two new disappointments.
That's when things got really strange. Not only did Stewart place in the top 10 in all the remaining races, but he won at Martinsville, Texas Motor Speedway, and Homestead-Miami over the final four races to secure the championship.
A strange Champions Week in Las Vegas
Darian Grubb's dismissal didn't become public knowledge until after Tony Stewart collected the 2011 Cup Series championship trophy. Naturally, it made for a tense atmosphere at times during Champions Week in Las Vegas.
"It's definitely awkward," Grubb told The Associated Press that week. "That's the only problem with the situation. It's awkward. We're just trying to put that in the back of our head and go out and enjoy what we've accomplished. I think we're doing a good job of that. But it's tough."
Grubb came out of the episode OK. Previously a Daytona 500-winning crew chief with Jimmie Johnson during Chad Knaus' suspension, Grubb made his reputation in various roles at Hendrick Motorsports before winning 11 races with Stewart from 2009-11.
After the breakup, he won seven times as Denny Hamlin's crew chief from 2012-14 and twice the next year with Carl Edwards. He worked the 2018 season with William Byron and resurfaced atop the box last season at Watkins Glen as the Project 91 crew chief for Kimi Raikkonen.
Got a question or observation about racing? Sportscasting's John Moriello does a mailbag column each Friday. Write to him at [email protected].