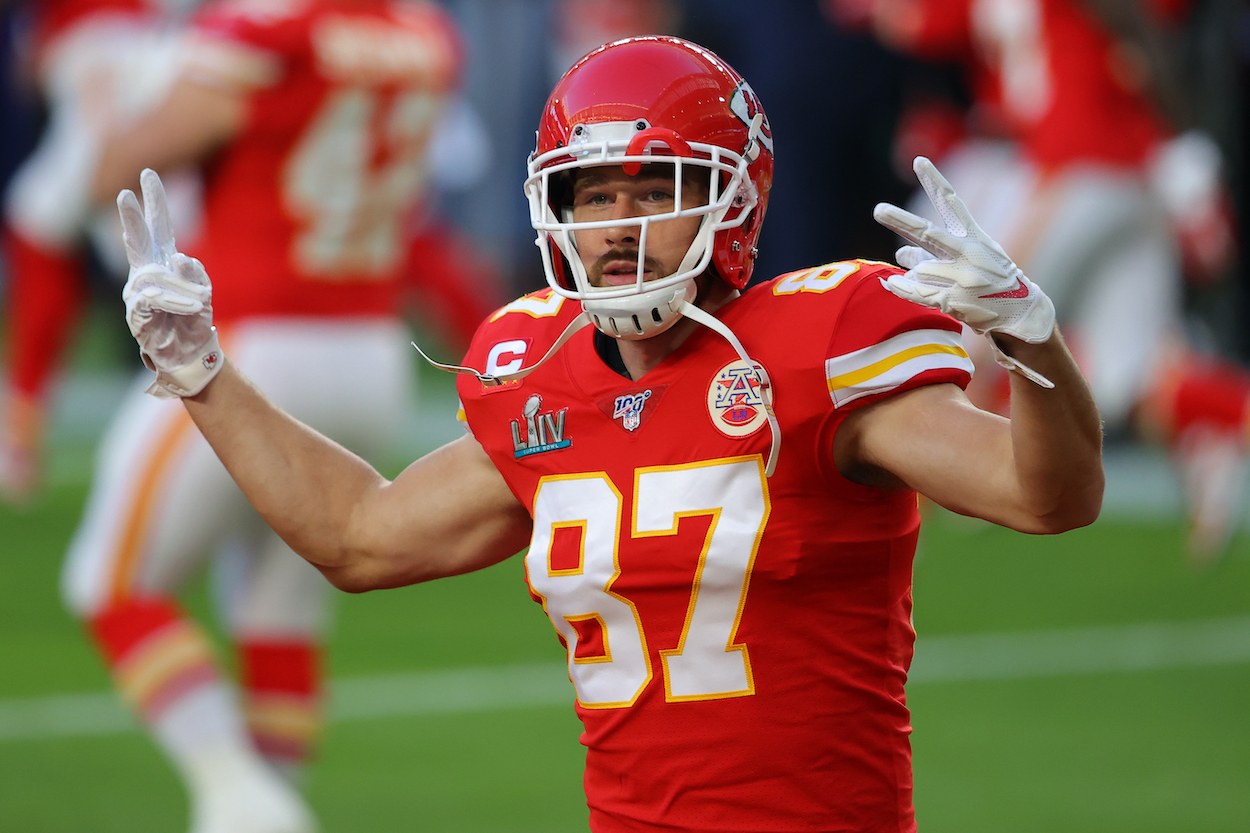 Travis Kelce's Brutally Honest Assessment of the 2020 Season Will Make Chiefs Fans Love Him Even More
Travis Kelce and the Chiefs have reached the Super Bowl two seasons in a row, but that isn't enough for the superstar tight end.
Travis Kelce is already a lovable fan-favorite in Kansas City and around the NFL as a whole. Not just because of his dominant play on the field and the historic fantasy football numbers he puts up for his lucky team owners every year, but also because of the sheer passion that exudes from the talented tight end on and off the field.
Chiefs fans don't exactly need any more reasons to love Kelce, but his brutally honest comments about the 2020 season will do just that.
The Chiefs' 2020 season ended in heartbreak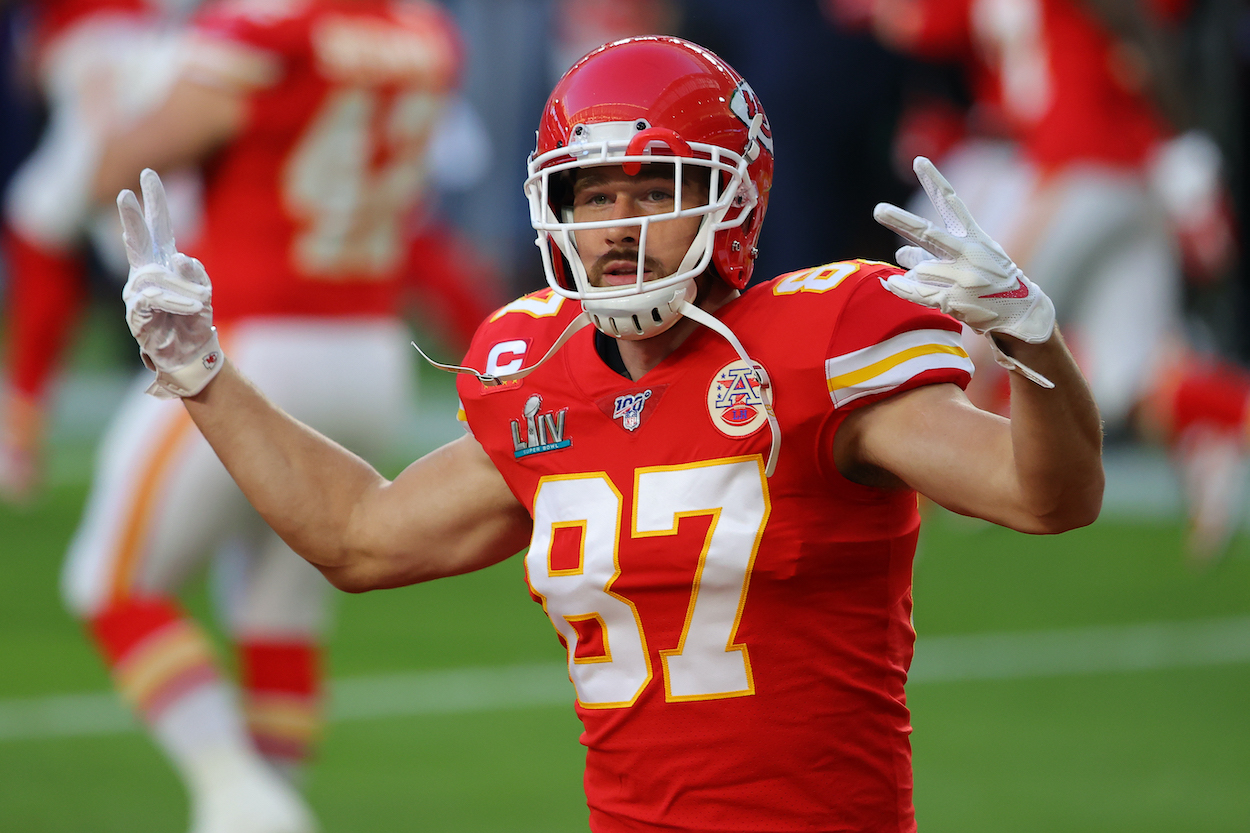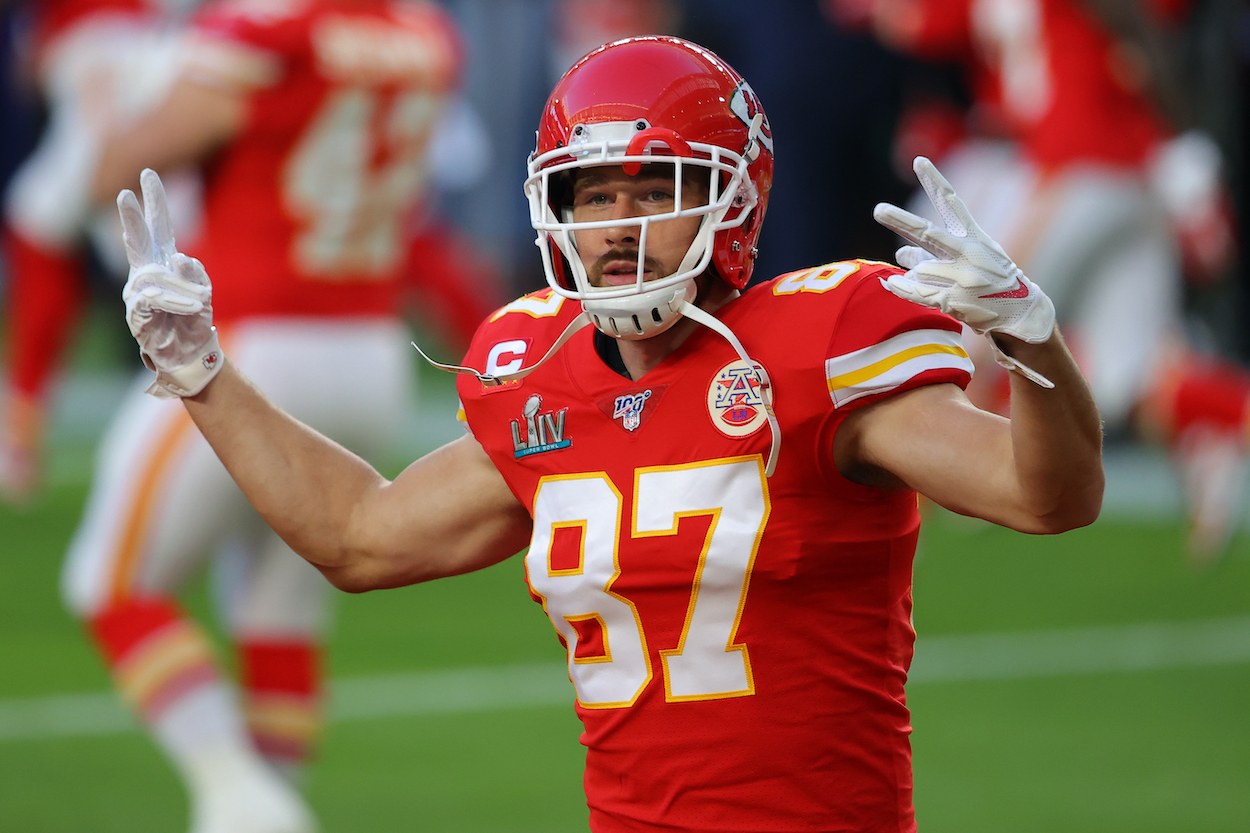 The Chiefs entered the 2020 NFL season as the favorites to repeat as Super Bowl champs. And with Patrick Mahomes, Tyreek Hill, and Kelce still leading their high-flying offense, how could they not have been?
Despite the sky-high expectations and a new target on their back, the Chiefs cruised to a 14-2 regular-season record and the No. 1 seed in the AFC. Kansas City eeked past the Cleveland Browns after Mahomes went down with an injury in the second half, and the QB returned the following week to handle the Buffalo Bills in the AFC Championship Game.
Next up: a date with Tom Brady and the Tampa Bay Buccaneers.
The Chiefs were confident they could've at least scored enough to keep up with the Bucs' star-studded offense, but their banged-up offensive line couldn't even keep Mahomes upright. Kansas City finished the game with just nine points and zero touchdowns scored.
For most players, a Super Bowl appearance would be enough to judge the season as a successful one. But Kelce isn't going to be satisfied with anything less than a championship every year.
Travis Kelce offers brutally honest assessment of last season
It's been more than four months since the Chiefs lost to the Buccaneers in Super Bowl 55, but Kelce still isn't over the embarrassing loss. And despite reaching the Super Bowl in two straight seasons, the tight end isn't the least bit satisfied.
Kelce recently appeared on SiriusXM NFL Radio and didn't mince words with his assessment of the 2020 season.
"I took a note from the [Chicago] Bulls when they were winning their championships and had their run. It don't mean a thing if you ain't got the ring, baby," Kelce said. "All those accolades, all that stuff, it might be cool when I'm sitting down on a couch watching the young guys trying to chase the record, but right now, none of that really meant anything. Last year was a failure to me, to be honest. It just is. That's just what I have in my heart. That's the type of player I am, man. If we're not going out there winning Super Bowls, man, the season isn't a success."
Kelce just made Chiefs fans love him even more
NFL fans want to see a genuine passion in the players they root for every year. No excuses, no moral victories, and definitely no satisfying for anything less than a Super Bowl.
Kelce was already a fan-favorite in Kansas City, but he just made Chiefs fans fall in love with him even more with his championship-or-bust mindset.
"Man, I'll tell you, it definitely turned it up for me. I want this next one more than I wanted the first one," Kelce said. "And just to prove to myself and to prove to our team that we are who we believe we are. I don't think that game really showed our best. I don't think we went out there and played our best and that leaves a sour taste in your mouth that you did that on the biggest stage possible. So it puts some fire in your heart for the passion that you have for this game and it just builds, man. Hopefully, we get another opportunity to go get another one."