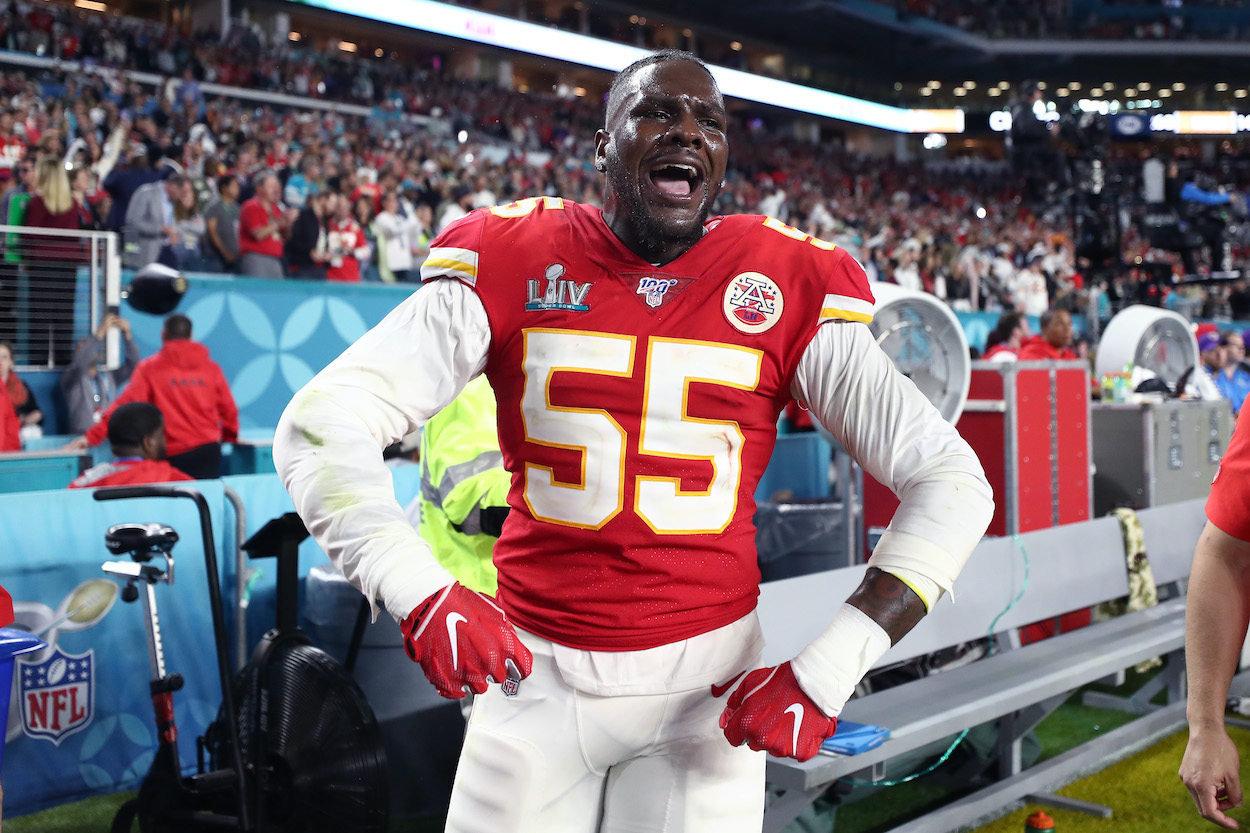 Kansas City Chiefs $104 Million DE Frank Clark Arrested With an Uzi in His Car
Kansas City Chief's $104 million defensive end Frank Clark was arrested on Sunday, June 20, by the LAPD when officers found an Uzi submachinegun in his vehicle. In addition to being a problem for Clark, it may also mean the Chiefs have to deal with his prolonged absence in the 2021 season.
Offseason arrests of NFL players are nothing new. Away from the structure of the NFL season, players can find trouble in any number of ways. A recent example is Kansas City Chiefs defensive end Frank Clark, who Los Angeles police officers arrested on Sunday, June 20.
This arrest stands out among NFL arrests, both because of the prominence and importance of the player and the type of gun he reportedly had in his car.   
Frank Clark signed a big deal with Kansas City in 2019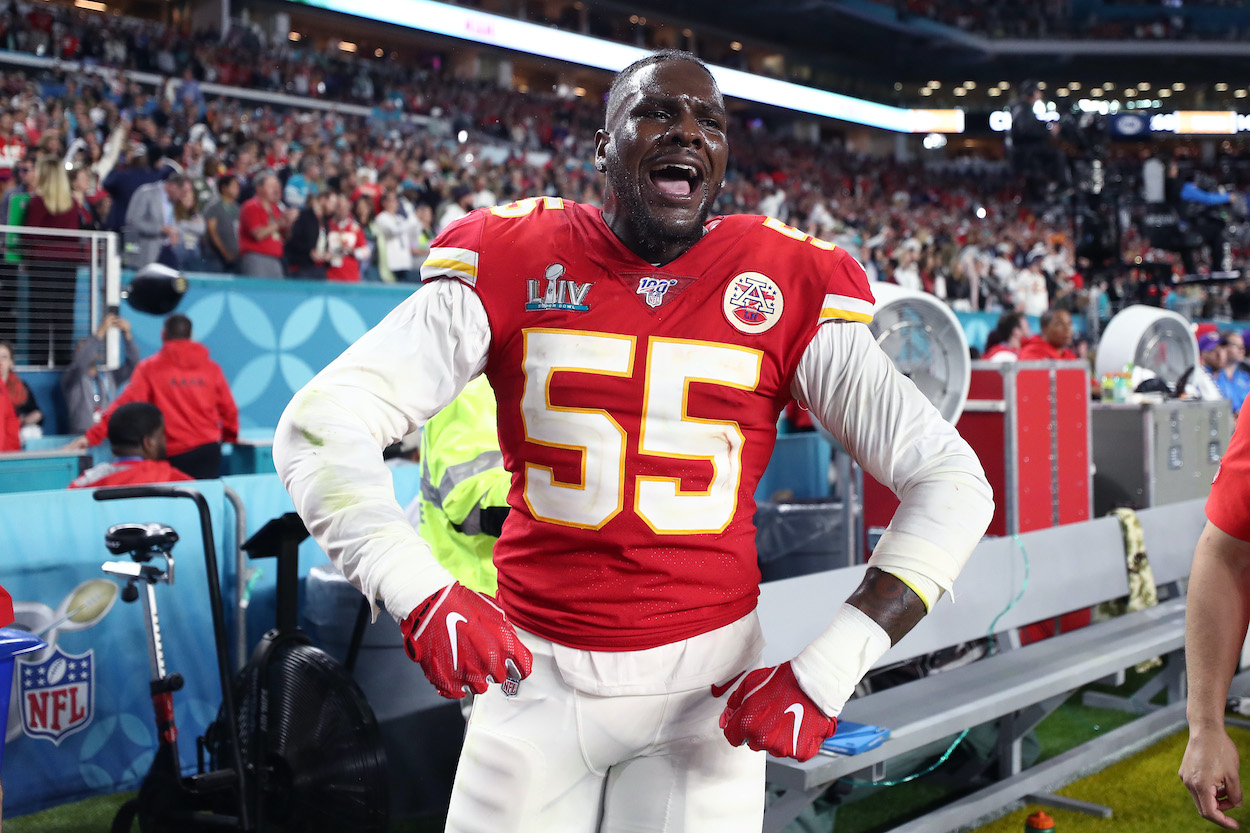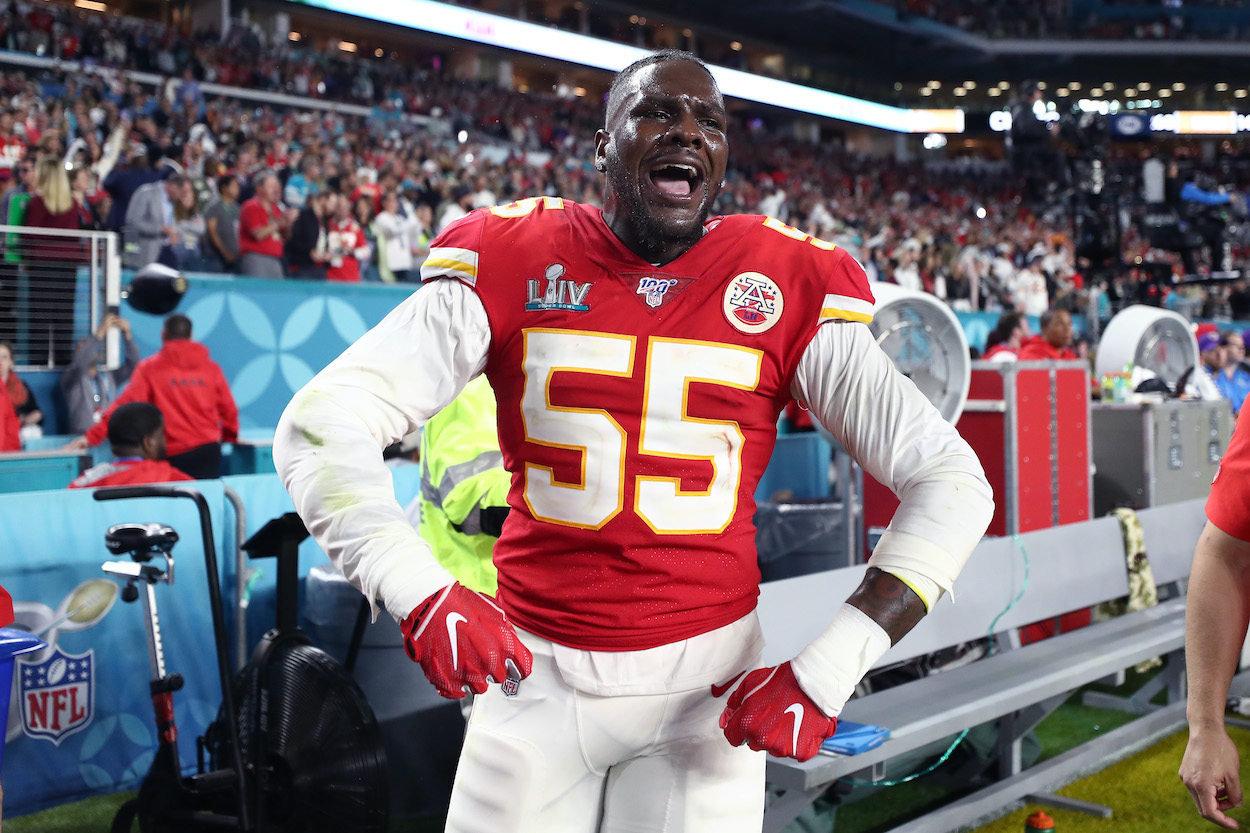 Clark went from Cleveland, Ohio, to the University of Michigan to play football, according to the Michigan Athletics website. As a Wolverine, he racked up 114 tackles, 35 for a loss, 11 sacks, and an interception.
In 2015, he fell to the second round after a senior year arrest at Michigan eventually saw him plead guilty to a charge of persistent disorderly conduct. The Seattle Seahawks finally stopped his draft slide, picking him No. 63 overall. Clark quickly became a nightmare for quarterbacks, recording 35 sacks over his four seasons in the Pacific Northwest.
This production earned Clark a big free-agent deal with the Kansas City Chiefs in 2019 after being traded there the previous season. He signed a five-year, $104 million contract with $62.3 million guaranteed. Clark now makes an average annual salary of $20.8 million.
The 6-foot-3, 260-pound 28-year-old has played well in Kansas City with 14 sacks and 35 tackles for losses in his two seasons at Arrowhead Stadium.
Officers arrested Clark Sunday and charged him with possession of a firearm 
On Father's Day 2021, police officers from the LAPD pulled Clark over, and officers found an Uzi submachine gun in plain sight, sitting in a duffel bag in his car. ESPN reported:
Clark, 28, was pulled over for a vehicle violation south of downtown Los Angeles at about 9:20 p.m. Sunday, LAPD public information officer Tony Im said. Officers noticed a bag with an Uzi sticking out in plain sight in the car, Im said. Clark was then arrested on suspicion of having a concealed firearm in a vehicle.
Authorities released Clark the next day after he paid a $35,000 bond.
This is reportedly Clark's second gun-related arrest of the 2021 offseason. In a similar incident in March 2021, the defensive end and another man were pulled over, this time by California Highway Patrol. Officers found two loaded firearms in the car during that interaction.
The Kansas City may now have a D-line problem in 2021
As the legal and NFL disciplinary systems deal with Clark's issues off the field, the Chiefs will have to turn their attention to what happens on the field if the pass rusher is not available for any stretch of time in the upcoming season.
The Chiefs had Clark penciled in to start at defensive end next to two excellent defensive tackles, Pro Bowler Chris Jones and offseason free-agent signing Jarran Reed. At the opposite end spot, run-stuffing end Taco Charlton and inexperienced, undrafted players Tershawn Wharton and Tim Ward were set to have a competition. 
If Frank Clark does miss significant time, it could be a major issue for the Chiefs' D upfront. This may persuade the team to pursue one of the edge-rushers still left on the free-agent market. The top targets left are former Los Angeles Charger Melvin Ingram and former Indianapolis Colt Justin Houston, who played in KC from 2011-18.
All stats courtesy of Pro Football Reference and Sports Reference, contract figures courtesy of spotrac