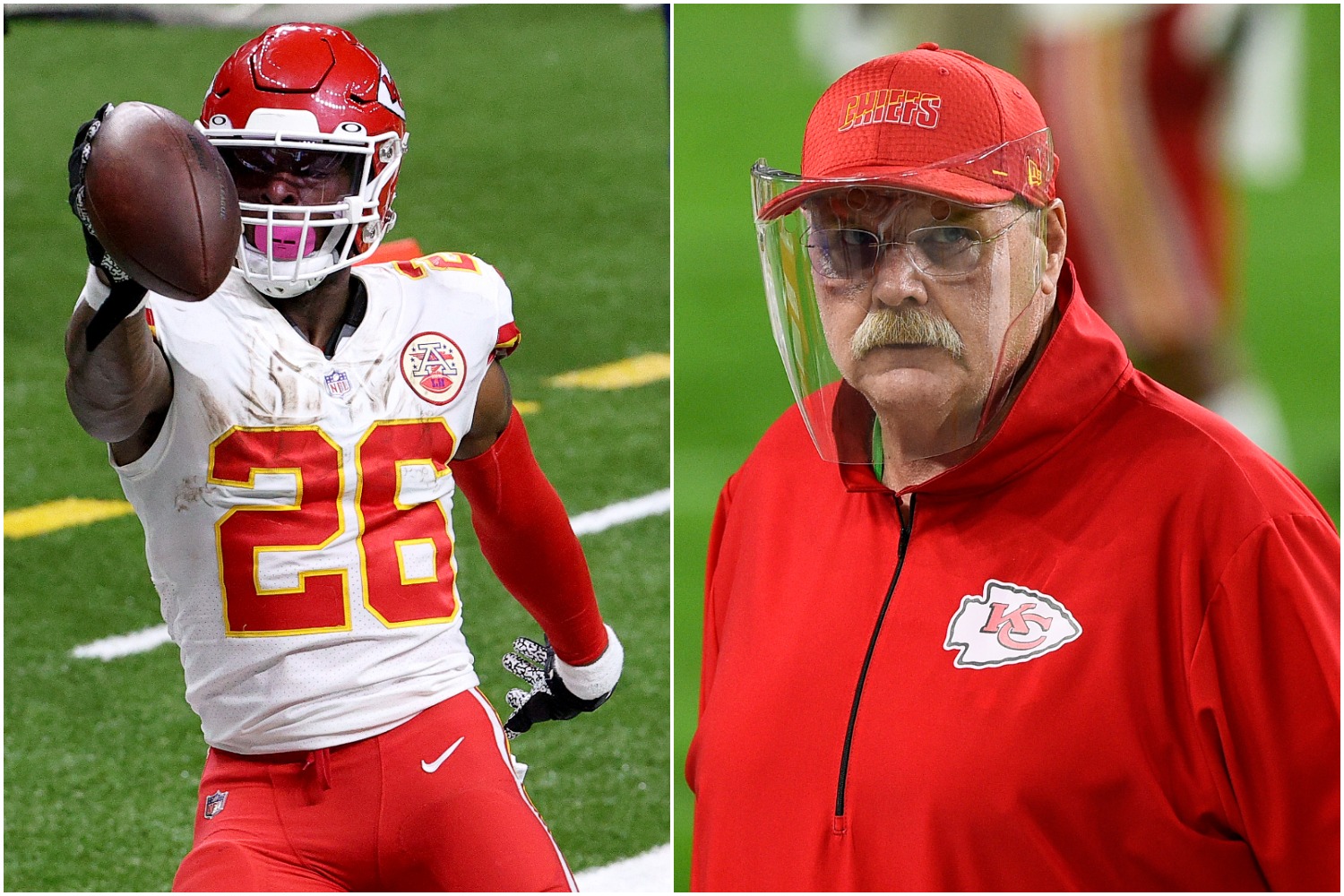 Le'Veon Bell Has Hammered the Final Nail in His Own Coffin by Taking Another Unnecessary Shot at Chiefs Coach Andy Reid
NFL teams should no longer consider investing in Le'Veon Bell's future after his latest unnecessary shot at Chiefs head coach Andy Reid.
Has Le'Veon Bell already played his final NFL snap?
At 29 years old, the former Pittsburgh Steelers star faces an uncertain future in pro football. He hasn't rushed for 1,000 yards since the 2017 season, and he certainly didn't look like a three-time Pro Bowler with the New York Jets or Kansas City Chiefs.
Coming off another unimpressive campaign, Bell has caused more damage to his reputation this offseason. In fact, by firing another unnecessary shot at one of the NFL's most respected head coaches, the overrated running back has hammered the final nail in his own coffin. And if Andy Reid's peers take a look at the whole picture, they should realize Bell simply isn't worth the headache anymore.
Le'Veon Bell's career hangs in the balance after another disappointing season
Just four years ago, Bell looked bound for the Pro Football Hall of Fame. At this point, though, his chances of earning a bust in Canton can't even be described as slim.
After all, anyone who's watched the post-Pittsburgh version of Bell can testify he simply hasn't delivered on the field.
The 6-foot-1, 225-pound running back racked up nearly 8,000 yards from scrimmage and 42 total touchdowns in 62 games with the Steelers. However, he hasn't come close to matching the numbers he put up playing for Mike Tomlin. And considering how much money he made the last two seasons, Bell's production looks even worse.
Although the Jets got out of his four-year, $52.5 million contract, Bell still made $28 million before he got released in October. He only totaled 863 rushing yards, 500 receiving yards, and four touchdowns in 17 games, so it's safe to say the Jets didn't get their money's worth.
Joining forces with Patrick Mahomes and the Chiefs put Bell in a position to resurrect his career. But he didn't do anything to change the narrative that his days as an elite running back ended long ago.
Bell hammered the final nail in his coffin by taking another unnecessary shot at Andy Reid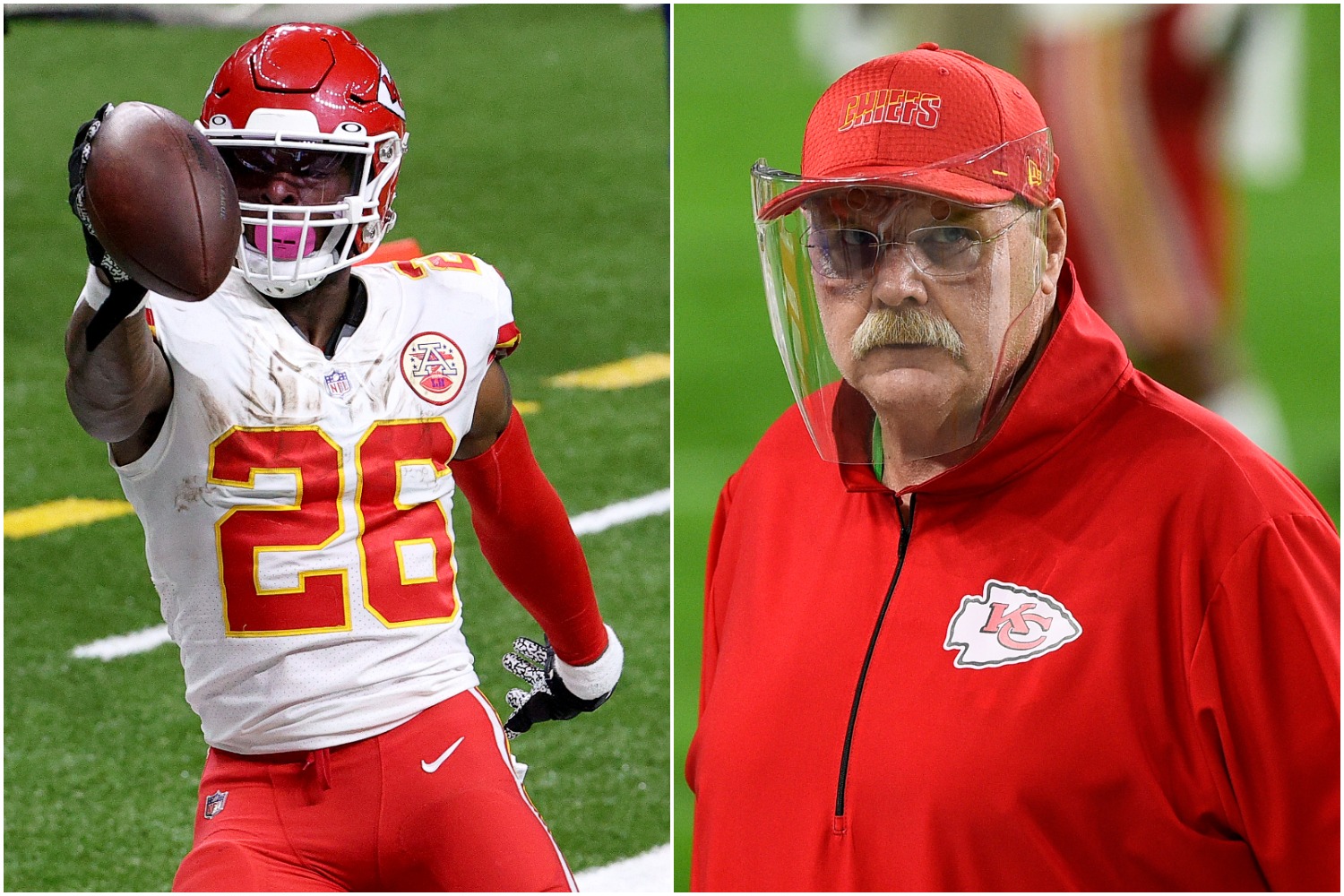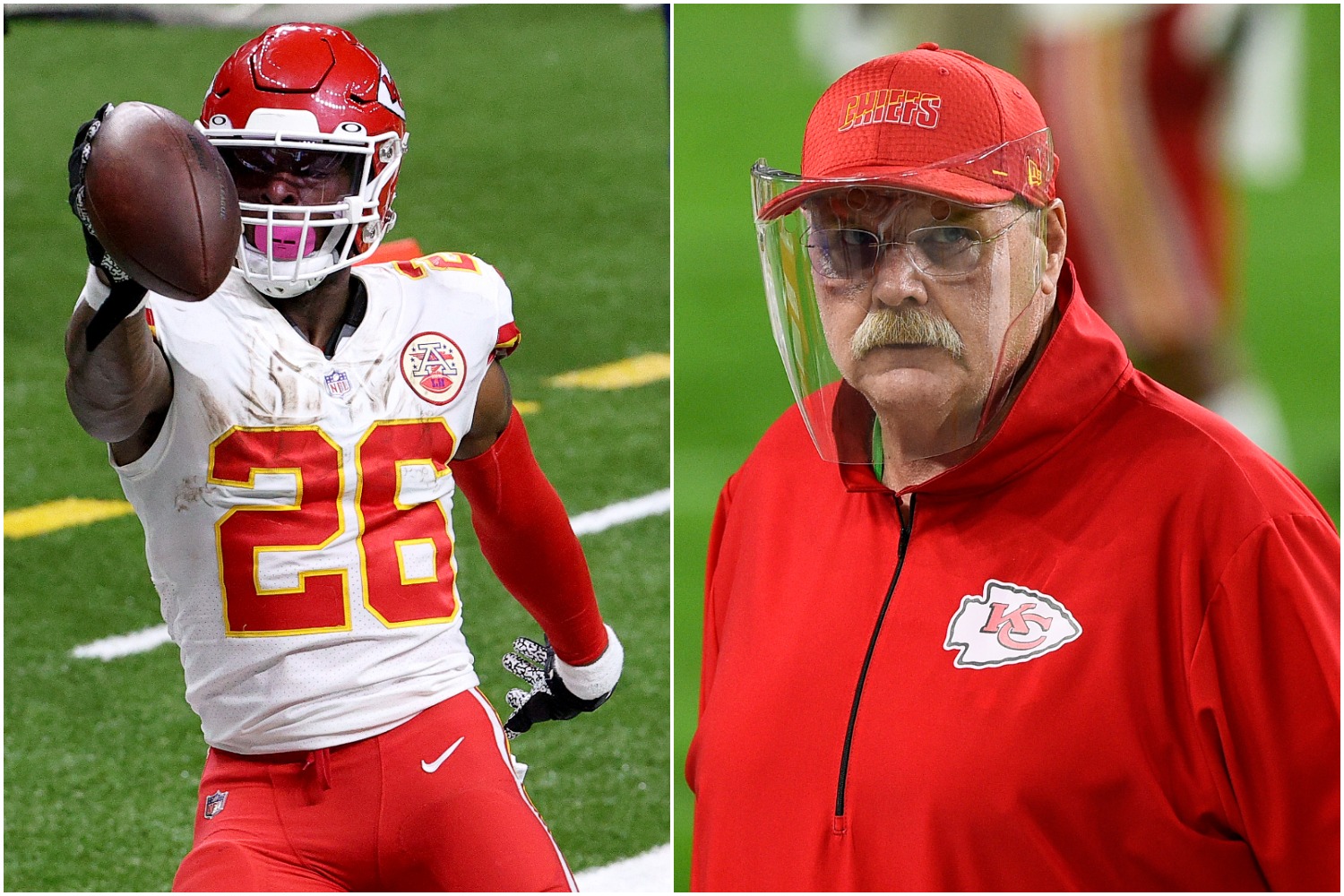 Bell raised eyebrows earlier this month with a response to a comment on Instagram about his time with the Chiefs.
"I'd never play for Andy Reid again…I'd retire first," he wrote.
Days later, Reid took the higher ground by refusing to get into a war of words with his former running back.
"I really enjoyed my time with him here," the 63-year-old coach said during his post-practice press conference on Thursday. "I appreciated the way he handled things and did his business. He had some productive downs for us. But I'm pulling for him in the future. That's how I roll. People say things. They say stuff. I move on and wish him the best."
However, the free-agent running back recently took another shot at Reid for seemingly no reason at all. In response to an Instagram post that featured Reid's quote about pulling for him, Bell wrote, "lol that's cap."
In essence, he called his former head coach a liar.
Though Bell's comment doesn't fall under the NSFW category, it still shows a complete lack of maturity and professionalism. Reid generates widespread respect as a coach and leader, so it makes no sense for Bell to question his authenticity or character.
Between his declining physical skills and seemingly baseless attack on Reid, Bell has done everything possible to derail his value. And if other NFL teams care about building a winning culture, they should make other plans for the running back position.
NFL teams need to resist the temptation to give the declining running back another chance
While it's safe to assume Bell won't play for the Chiefs, Steelers, or Jets again, could he still land on his feet elsewhere?
Sure, the possibility exists that a playoff contender will look to bolster its backfield by bringing in Bell. But is he even worth the hassle?
Absolutely not.
Bell hasn't shown the ability to make defenders miss in years. He hasn't topped 4.0 yards per carry since 2016. And after totaling 42 touchdowns during his first five years in the NFL, Bell crossed the goal line just eight times between 2019-20.
His pitiful production and poor attitude should make him untouchable. Why risk any internal issues by signing a big-name player who no longer makes a big impact on the field?
Even if Le'Veon Bell finds a new NFL home, the odds of him rediscovering his Pro Bowl form are about the same as his chances of making the Hall of Fame.
All contract data courtesy of Spotrac.