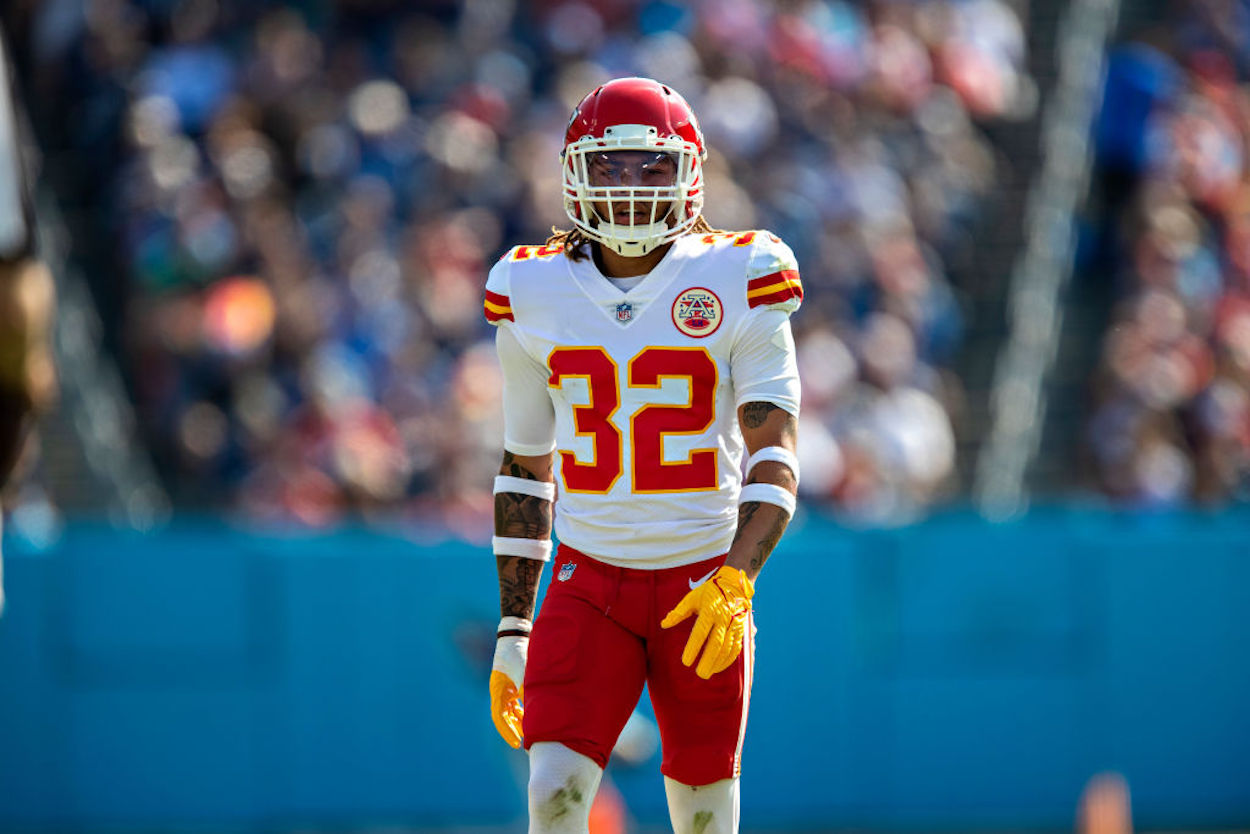 Tyrann Mathieu Deserves the Kansas City Chiefs' Respect, Not a New Contract
Tyrann Mathieu seems destined to leave the Kansas City Chiefs as a free agent. That decision stings, but it's the right one for all parties involved.
Even the most sentimental sports fan understands that, at the end of the day, their favorite team is a business. It's hard enough to win a championship if you do everything right; handing out bad contracts is a one-way ticket to the league cellar. That understanding, however, doesn't make personnel moves sting any less. Just ask Kansas City Chiefs fans about Tyrann Mathieu leaving town as a free agent.
While the safety's social media posts and tackling could sometimes raise a few eyebrows, the Honey Badger played an invaluable role in helping the Chiefs emerge from mediocrity and become Super Bowl champions. That entitles him to all the respect in the world, but, for better or worse, not a blank check.
Tyrann Mathieu helped the Kansas City Chiefs make it over the hump
Although it may seem like an eternity ago, let's flashback to 2019. That January, the Kansas City Chiefs had reenacted a script all their fans had seen before, assembling a good team, only to blow it in the postseason. With the offense looking pretty close to the finished article, Brett Veach went searching for a defensive playmaker and landed Mathieu.
While he hadn't truly made an impact since the 2016 campaign, Eric Berry's departure left a gaping hole in KC's secondary (and heart). Although they were different characters, Mathieu plugged that hole. He was a playmaker, a leader, and someone to rally around. And, that year, he made all the difference.
Patrick Mahomes and his offense understandably earned most of the headlines, but Mathieu and the defense stepped up. In 2018, the unit allowed the 24th-most points per game. In 2019, they trimmed that total by more than 100 points, rising to 7th place. That season, of course, ended with a Super Bowl title, bringing the Lombardi Trophy back to Arrowhead for the first time in 50 years.
Although Mathieu's next two seasons ended in disappointment, his role in the Chiefs' recent success can't be overlooked. Losing in two AFC Championships and one Super Bowl might seem like a missed opportunity, but it's a far cry from losing 14 games and watching Damon Huard attempt to play quarterback.
Again, the safety had his flaws. He struggled to make tackles against the run at the end of KC tenure and, while it's tough to single out a specific player, he didn't stop the club's defense from regressing. But, with all of that being said, he helped lead the Chiefs to a Super Bowl title. That's more than most players in franchise history can say.
That respect and admiration, however, doesn't warrant a blank check
For all of his warts, Tyrann Mathieu earned plenty of respect during his three years in Missouri. Unfortunately for the Chiefs, contracts can't be paid in respect.
If all things were equal, the Chiefs would probably be glad to keep the Honey Badger on the books; if you believe the reports, that's been their stance all along. Money, however, complicates things. When you have the likes of Patrick Mahomes, Chris Jones, and Tyreek Hill eating up chunks of the budget, there will have to be cuts somewhere along the way. A soon-to-be 30-year-old who wants to be paid more than $14 million per year is the natural place to do that, especially when you consider that his replacement, Justin Reid, will reportedly earn $31 million across three seasons.
While everything needs to go right to win a championship, you can look at Kansas City's financial calculus as trying to keep their window open for as long as possible. Could they make some sacrifices to bring Mathieu back? Of course, but that would mean creating a bigger problem down the road. When you have Mahomes under contract until 2032, it's essential to avoid blowing things up halfway through his deal.
In some sections of the internet, Kansas City's choice to not even offer Mathieu a contract has been spun as a show of disrespect. In reality, though, it's probably closer to the other side of the spectrum. The safety has done a good job, fulfilled his contract, and is entitled to seek the payday he desires. If the Chiefs know they can't offer him that salary, there's no point in wasting anyone's time.
Ultimately, professional sports are a business. That doesn't mean sentimentality can't exist, but it has to stand alongside harsh realities. Just look at Tyrann Mathieu leaving for free agency as an example of that.
Stats courtesy of Pro-Football-Reference