UFC Champ Jon Jones Can't Help but Stir up Trouble
Being lectured on carelessness by Jon Jones must rank with getting financial guidance from John Daly, relationship advice from Ray Rice, or public relations tips from James Dolan.
Nevertheless, the UFC light heavyweight champion felt compelled to chide a fellow competitor over a recent incident. Not surprisingly, Bones' advice this week wasn't appreciated.
A scary incident for a UFC light heavyweight
UFC competitor Anthony Smith had a scary confrontation with a home intruder in April 2020. The light heavyweight was awakened by his wife when she heard noises in their Omaha, Nebraska, home at about 4 a.m. on April 5. A man had broken in through the garage and a struggle ensued when Smith confronted him.
Smith is 6-foot-4 and 205 pounds. On top of that, he's demonstrated that he can both take and deliver a fair amount of violence. Smith made his pro debut in mixed martial arts in February 2008 as a 19-year-old. He has been a UFC regular since being re-signed in February 2016 as an injury replacement on a fight card.
Smith is 8-3 since rejoining the UFC and 34-14 overall, so the intruder had to have been in for a battle during a struggle that ensued for several minutes until police responded to the report of a burglary. Smith subdued the intruder but said the man was able to take some of his heaviest hits. He scoffed at the notion that he should have sent the intruder to the hospital with serious injuries or perhaps even to the morgue.
"It's really easy to say that until you're caught in it and you've been awake for eight seconds and you're in the middle of a … throw-down in the middle of your living room with no pants on," he said. "Nobody's ready for that …"
Jon Jones weighs in on the situation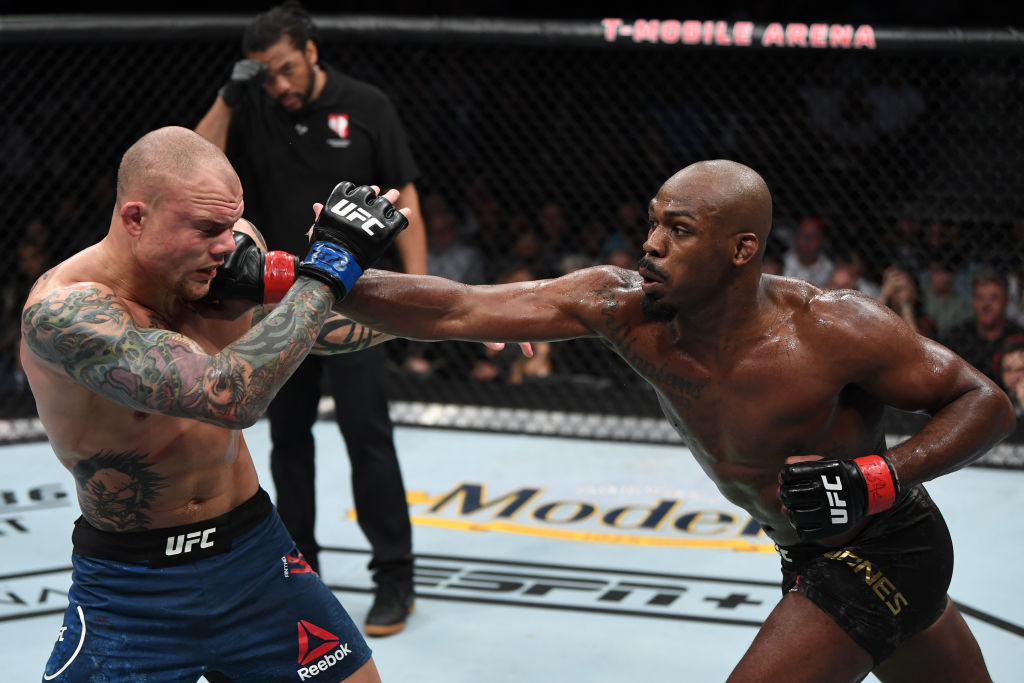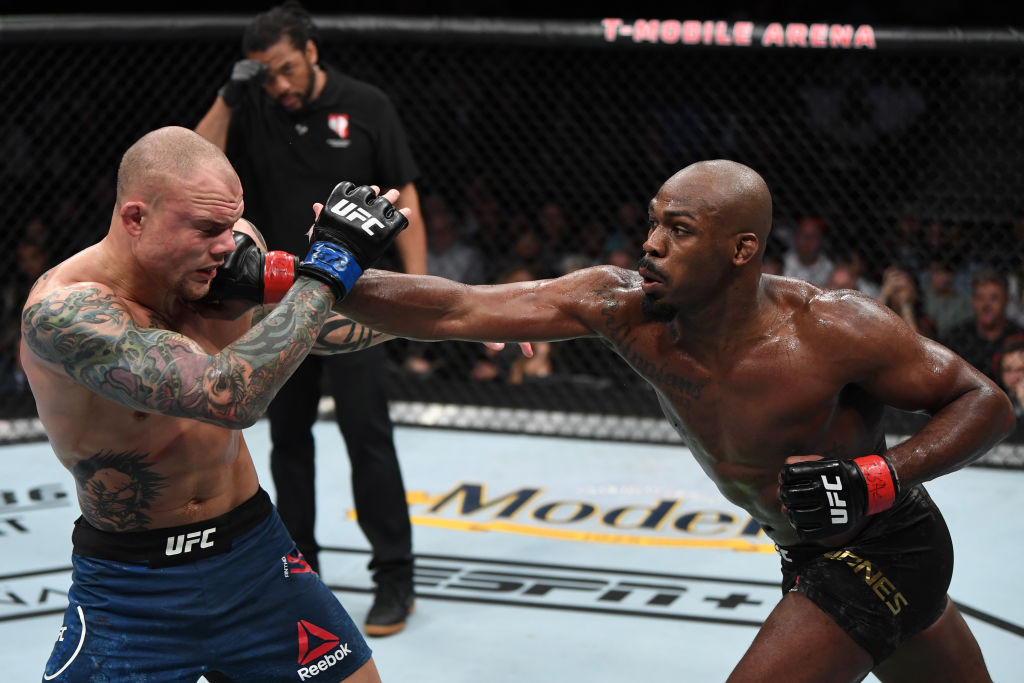 UFC light heavyweight champion Jon Jones heard Anthony Smith's account of the home intrusion and felt obligated to comment. For what it's worth, Jones earned a unanimous decision over Smith in a five-round bout at UFC 235 in March 2019, but not before receiving a two-point deduction for an illegal knee that could have just as easily led to a disqualification.
Jones took to Twitter to make a string of comments that he deleted shortly afterward – but not before inviting followers to take screenshots. Jones chided Smith for carelessness and offered unsolicited advice.
"Anthony if you're going to leave your garage door open all night, hurry up and buy the family a gun, some mace or something," one of Jones' tweets said.
Jones went on to brag that "no way the dude would've left my house walking."
Smith had some choice words for Jones during an interview on SiriusXM Fight Nation.
"What a perfect moment to flex, Jon, in the middle of a disaster like that in my home," Smith said. "What a perfect opportunity to flex, how … cool you are."
Jon Jones should know better
Jon Jones has had so many interactions with law enforcement as the suspect rather than the victim and created so many headaches for UFC president Dana White that it's puzzling as to why he'd inject himself into Anthony Smith's misfortune, which could have been a tragedy.
Jones' unanimous decision over Dominick Reyes on Feb. 8 was just his sixth bout in five years after having his championship stripped for the first time because cocaine residue showed up in his system. He was stripped of the title for a second time in 2017 after testing positive for performance-enhancing drugs.
Jones was arrested for the fourth time since 2012 following an incident late last month in New Mexico. The charges at the time included aggravated driving while intoxicated, negligent use of a deadly weapon, and possession of an open container. Jones was allowed to avoid jail time after pleading guilty to his second drunk-driving offense.