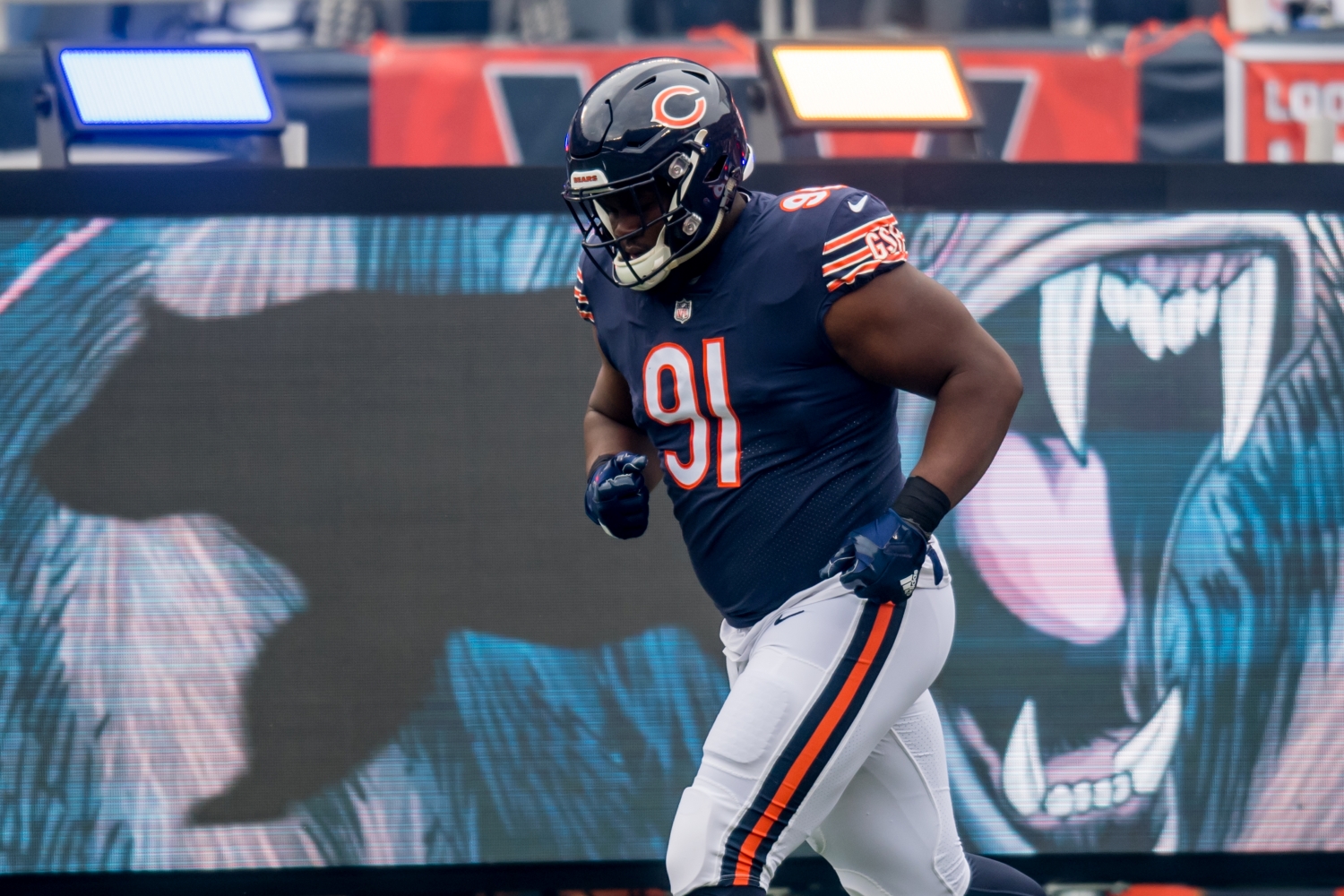 An Unexpected Problem is Raising Major Doubts About What Lies Ahead for the Chicago Bears
Will Eddie Goldman continue to stuff the run for the Chicago Bears? With one of their top players still not back to work, it might be time for the Bears to worry about the future of their defense.
The Chicago Bears solved their biggest roster problem by trading up in the 2021 NFL Draft to take Justin Fields. While nobody can predict whether he'll live up to expectations as a pro, the former Ohio State star certainly looks the part of a franchise quarterback. However, heading into training camp, an unexpected problem continues to raise major doubts about what lies ahead for Matt Nagy's team.
And if the mysterious situation involving Eddie Goldman doesn't take a complete 180 in the coming weeks, Bears fans will have another reason to question general manager Ryan Pace's decision-making ability.
The Bears have a few areas to be concerned about heading into training camp
Coming off back-to-back 8-8 campaigns, the Bears can't afford to have another bad season. Even though Nagy's team made the playoffs last year, nobody would have described them as a true championship contender. After all, Chicago finished just 22nd in scoring and 14th in points allowed. Considering the defense ranked first in 2018 and fourth in 2019, the drop-off on that side of the ball particularly stood out.
Of course, the Bears had issues on offense, too. And while Fields represents a massive upgrade in raw talent over the disappointing Mitchell Trubisky, his supporting cast (or Andy Dalton's) comes with plenty of question marks.
Will 2021 second-round pick Teven Jenkins lock down the left tackle spot as a rookie? Or will his inexperience get exposed by seasoned pros?
Does the running back tandem of David Montgomery and Tarik Cohen bring enough to the table?
Can a receiver besides Allen Robinson become a reliable target for Fields or Dalton?
The offense clearly has more question marks than answers. So most eyes will fixate on what happens when Fields and Dalton get on the field during training camp.
But for the Bears and their veteran-laden defense, an unexpected problem has popped up that could change the entire dynamic of a unit that desperately needs to bounce back this season.
An unexpected problem is raising major doubts about what lies ahead in Chicago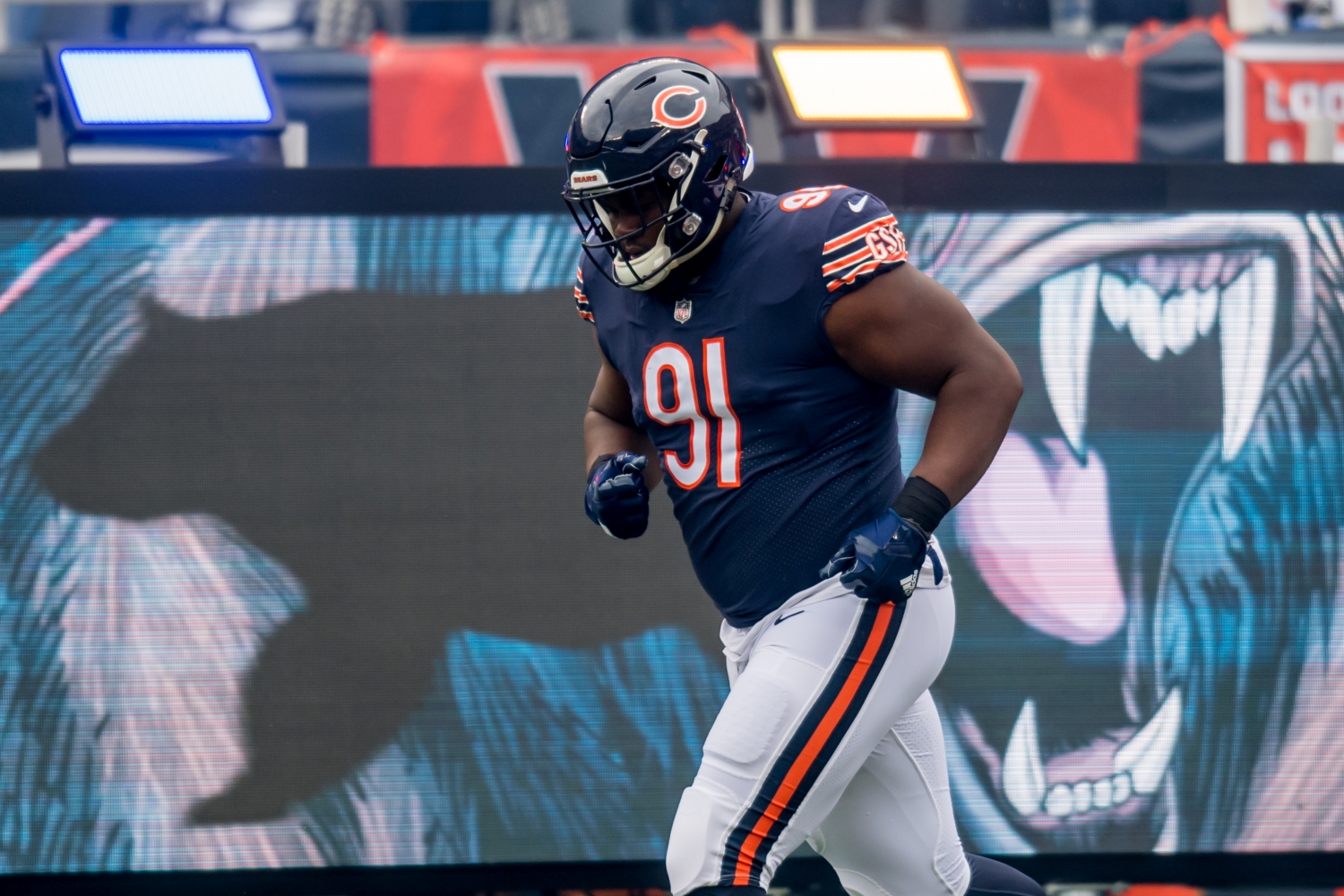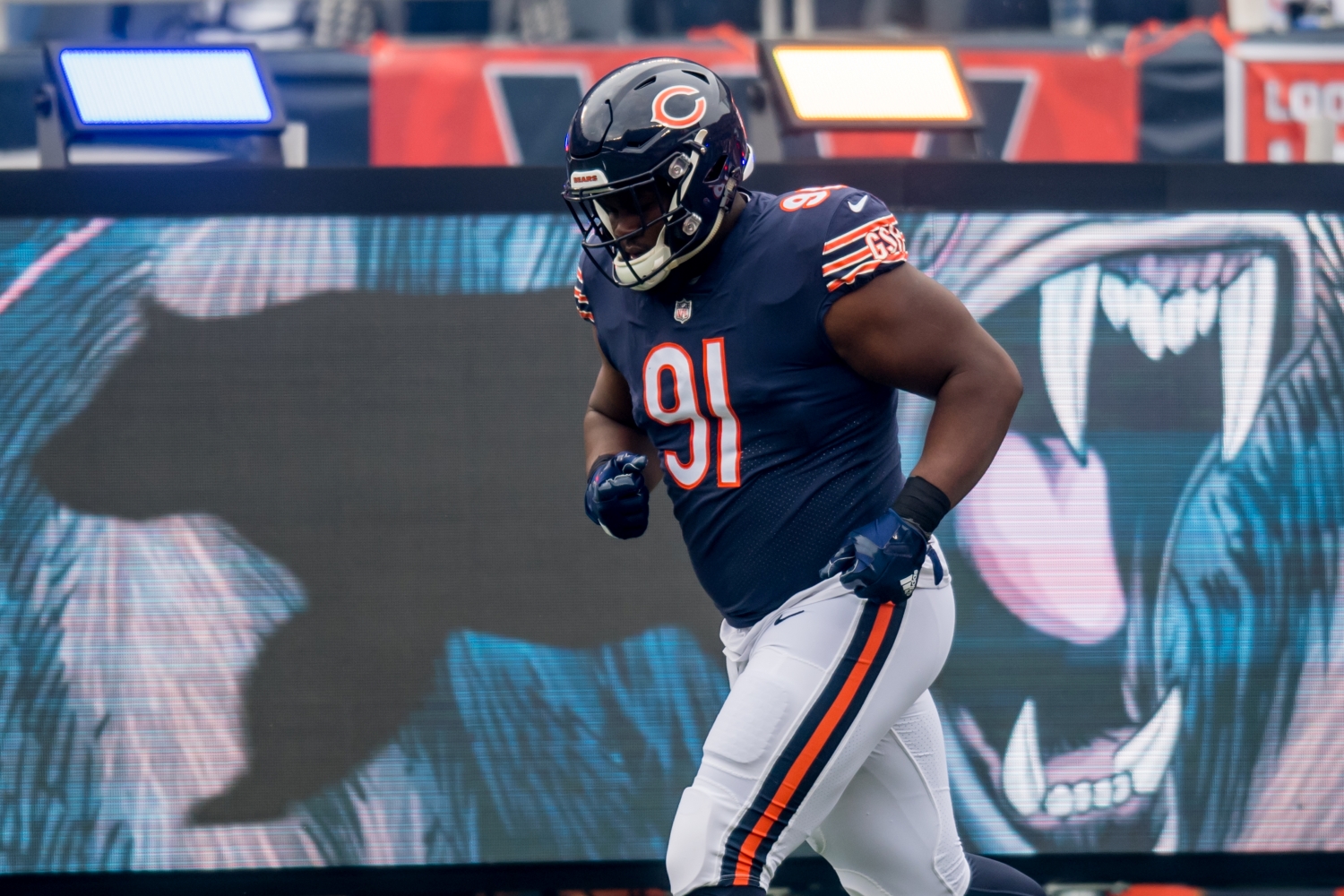 The Bears have a big issue on their hands in the form of 6-foot-4, 318-pound defensive tackle Eddie Goldman. A second-round pick in 2015, the former five-star recruit wasted no time making his presence known once he came to Chicago. A solid run-stuffer who started 63 games across his first five years in the league, Goldman opted out of the 2020 season due to COVID-19.
And he still hasn't come back to work.
The 27-year-old did not show up for mandatory minicamp. Despite Goldman's unexcused absence, his head coach sounded optimistic about the defensive tackle's future during a June 15 press conference.
"We did have a discussion with him yesterday and obviously I'm going to keep between us, but we do expect him to be at training camp rocking and rolling there at training camp," Nagy said.
That may not happen, though.
In fact, Goldman may never play football again.
"One league source suggested Goldman could be weighing retirement," wrote Brad Biggs of the Chicago Tribune. "Perhaps that's the type of speculation that comes when a player hasn't been on the field in nearly 19 months, or maybe it's reason to wonder if Goldman will indeed be rocking and rolling when the Bears reconvene at Halas Hall in less than four weeks."
Eddie Goldman's continued absence should make Ryan Pace feel uneasy about his own NFL future
Will Goldman eventually make his way back to the football field? Or has the talented defensive tackle already played his final snap as an NFL player?
The fact the Bears don't have a clear answer about Goldman's status for the 2021 season should raise serious concerns about what lies ahead. On one level, losing him would undoubtedly make their defense worse. He's not a complete force like Aaron Donald or DeForest Buckner, but Goldman does excel at stopping the run. So if he retires, it will force Chicago to go in another direction at a key position.
Moreover, the uncertainty surrounding the seventh-year pro should shine an even brighter spotlight on Bears GM Ryan Pace. The man responsible for drafting Trubisky over Patrick Mahomes and Deshaun Watson has come under fire over the years for his inability to put together a championship-caliber roster. The fact Goldman may walk away from the NFL just three years after signing a four-year, $42 million contract extension with $25 million guaranteed makes Pace look even worse for giving him that kind of deal in the first place.
After a solid rookie campaign, Goldman only played six games in 2016 because of a nagging ankle injury. Then, coming off a 2017 season in which he recorded a career-low 1.5 sacks and earned a disappointing grade of 65.2 from Pro Football Focus, he received a lucrative deal from Pace. Goldman responded by earning an elite grade of 87.3 from PFF, but that mark dropped to 70.7 in 2019. And after sitting out the 2020 season, he may not even suit up in a Bears uniform again.
If the burly nose tackles retires, Pace deserves criticism for investing big-time money on someone who's had one year of elite-level production.
Of course, that came after Eddie Goldman signed his contract extension.
All contract data courtesy of Spotrac.