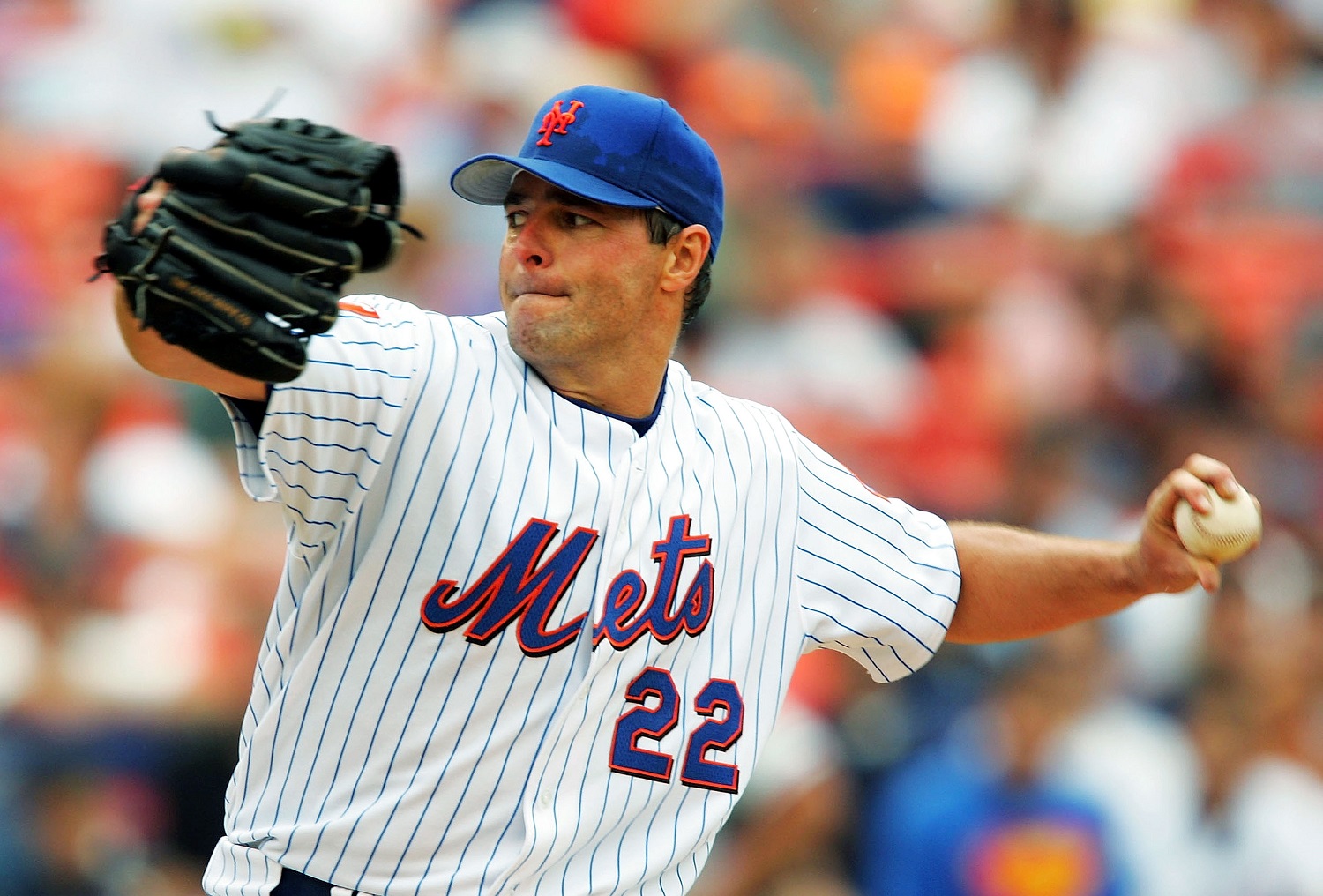 Vanderbilt Pitcher Jack Leiter Is Following in the Footsteps of Dad Al Leiter
Al Leiter is the father of Vanderbilt pitcher Jack Leiter, a top prospect in the 2021 MLB draft who is coming off a weekend no-hitter.
It took Al Leiter a decade in baseball to make his first $5 million on the way to establishing himself as a dependable New York Mets pitcher. Jack Leiter should make that much and more by signing his first contract this summer. The Vanderbilt baseball star is one of the most promising college pitching prospects since Stephen Strasburg signed with the Washington Nationals in 2009.
Vanderbilt has two big-time pitching prospects
When the Major League Baseball draft starts on July 11, one name figures to stand above all the rest. Vanderbilt pitcher Kumar Rocker has a 19-6 record in two-plus seasons on the mound for the Vanderbilt Commodores, and his stuff is simply overpowering.
Rocker struck out 14 batters and allowed two hits over eight innings on March 19 as Vanderbilt, ranked second in the country, beat No. 16 South Carolina, 3-2.  Although the right-hander surrendered his first two earned runs of the season, he has allowed just 11 hits and fanned 48 batters in 31 innings on the strength of an unhittable slider.
The Colorado Rockies selected him late in the 2018 MLB draft, but he opted for college and has filled out to 6-foot-5 and 250 pounds. If Rocker was considered a strong prospect coming out of high school, then he's on everybody's must-have list now.
The consolation prize for some lucky MLB team will be Jack Leiter, another right-hander. The New York Yankees selected Leiter in the 20th round in 2019, but he also chose to attend Vanderbilt. He is 6-0 in his brief college career, striking out 33 batters in 20 innings this spring.
Al Leiter was an accomplished MLB pitcher
Jack Leiter comes from good baseball bloodlines. His father, Al Leiter, signed with the New York Yankees as a second-round draft pick in 1984 and reached the majors three years later.
Al Leiter spent 19 seasons in MLB with the Yankees, Toronto Blue Jays, Florida Marlins, and New York Mets. He won at least 10 games each season from 1995 to 2004 and finished with a career record of 162-132 and a 3.80 ERA. Leiter was a left-hander, but scouts look at his 6-foot-2, 200-pound frame and see visions of his slightly smaller son.
Leiter's best work came with the New York Mets, compiling a 96-67 mark from 1998-2004, though he was 0-2 in seven postseason starts for them. His salary peaked at $10.3 million with the Mets in 2004. These days, the average signing bonus for a top-five pick, who is usually three to five years away from playing in the majors, is $7.2 million.
Jack Leiter is fresh off a no-hitter
One day after Vanderbilt teammate Kumar Rocker dominated South Carolina in a Southeastern Conference contest, Jack Leiter put on an even more impressive show. Leiter issued a full-count walk to the first batter he faced and then set down the next 27 en route to a no-hitter and a 5-0 win over the Gamecocks.
Leiter, 20, who throws in the low 90s but wields an above-average curveball, finished with a career-high 16 strikeouts, and he threw strikes on 81 of his 124 pitches.
"Walking the first guy, obviously, is not something you want to do," Leiter told SEC Network, according to ESPN. "But I would say, not until the fifth, sixth, seventh inning, is when it started to feel different from other games."
Incredibly, it was Vanderbilt's first regular-season no-hitter since 1971. However, Rocker threw a no-hitter against Duke in the 2019 NCAA Super Regionals.
All stats courtesy of Baseball Reference.