Veteran NBA Reporter David Aldridge Praises David Stern, Blasts MLB Commish Rob Manfred
Veteran NBA reporter David Aldridge had no problems with the late David Stern, who was the commissioner of the league for 30 years from 1984-2014. If there was ever an issue, they handled it in house. Aldridge made that perfectly clear this week when he praised Stern while making it perfectly clear that MLB Commissioner Rob Manfred didn't handle his recent situation with MLB writer Ken Rosenthal very well.
MLB reporter Ken Rosenthal reportedly let go by MLB Network over previous criticism of Rob Manfred
Ken Rosenthal spent 12 years working for MLB Network and recently confirmed he's no longer employed by the league-owned network. Public reports have stated that Rosenthal was let go because he criticized MLB Commissioner Rob Manfred in articles he wrote for The Athletic. Those criticisms stemmed from Manfred's handling of negotiations and baseball life during a pandemic.
According to The New York Post, Rosenthal was kept off the air for roughly three months after writing multiple columns on the way Manfred handled baseball as COVID-19 wreaked havoc in the world of sports. Although his contract was up at the end of last year, it has been widely speculated that the network cut ties with him over his criticism of the commissioner.
Major League Baseball chalked up Rosenthal not returning to routine changes the network made.
"As MLB Network continues to look at fresh ways to bring baseball to our viewers, there is a natural turnover in our talent roster that takes place each year," an MLB spokesman told The Post. "Ken played a significant part at MLB Network over the last 13 years. From spring training to the winter meetings, we thank him for his work across MLB Network's studio, game and event programming, and wish him the very best going forward." 
NBA reporter David Aldridge praises David Stern while ripping Manfred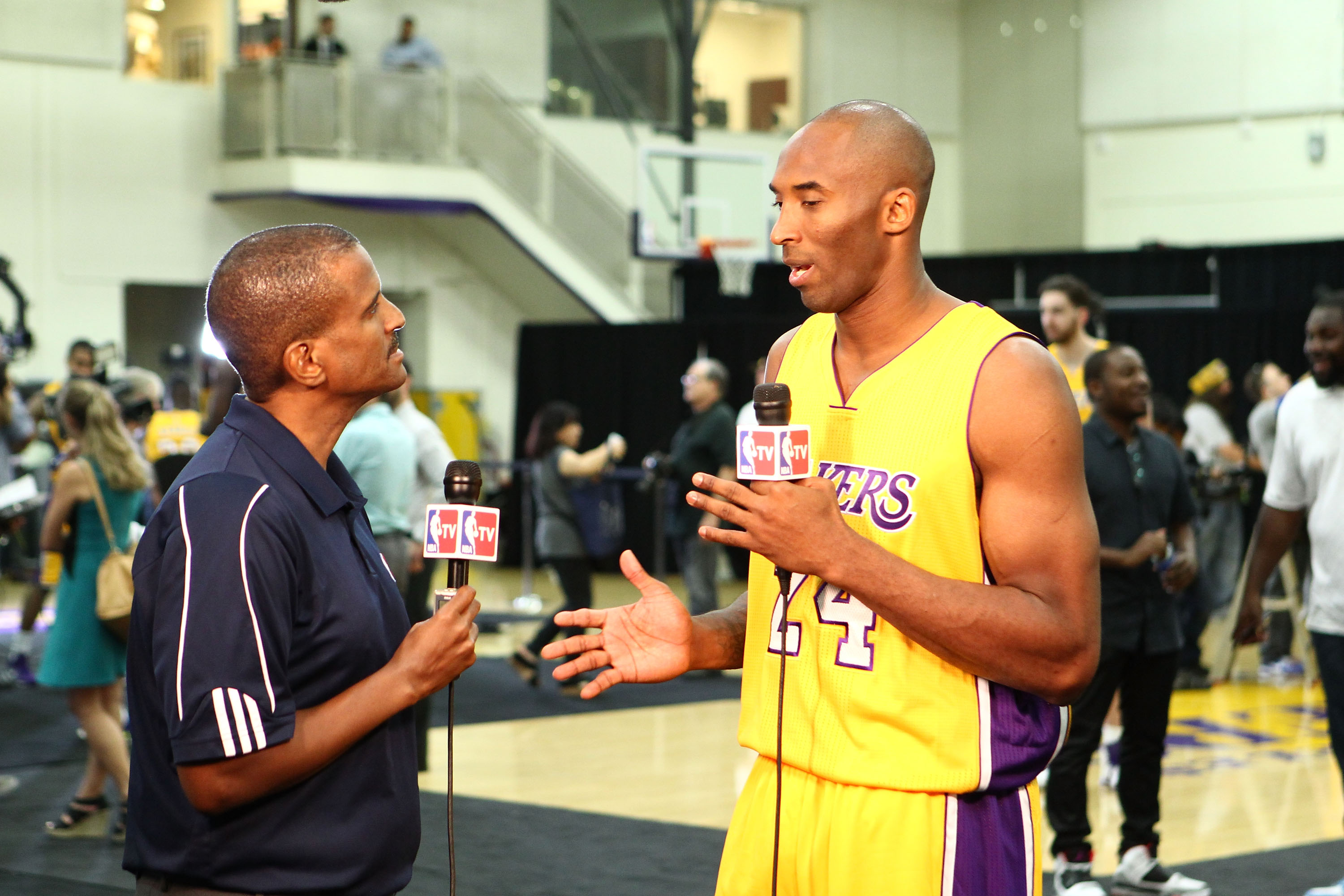 Aldridge has been around the NBA. He's been a sideline reporter for ABC and ESPN. He's covered the league for The Philadelphia Inquirer and The Washington Post. Aldridge was an 'insider' for TNT's Inside the NBA while also doing some more sideline reporting. Now he's working for The Athletic.
Aldridge recently weighed in on the Rosenthal/Manfred situation. He began with an "I roll with Rosenthal" tweet.
Then he got a little more in depth, explaining how Stern handled the media as opposed to Manfred. He found himself in a similar situation as Rosenthal as he worked for TNT, which ran NBA TV and NBA.com.
"I worked for Turner Sports, which operated NBA TV & NBA.com in partnership w/the league, for 14 years," Aldridge posted on Twitter on Tuesday. "You know what David Stern did when I wrote or said something he didn't like? He called me up and cussed me out. But he didn't go to my bosses & try to fire me."
Manfred has had his share of blunders as MLB Commissioner
Manfred's ride as the commissioner of Major League Baseball has been rocky. Currently, MLB has locked out its players. Negotiations over a 60-game schedule during a pandemic were wildly embarrassing but not as embarrassing as when Manfred referred to the World Series trophy as a "piece of metal."
Manfred did that while addressing yet another one of his mistakes — the handling of the 2017 Houston Astros cheating scandal. While trying to make a point about potentially stripping the Astros of their title, he belittled the trophy.
He apologized for the mistake.
"I want to apologize for that," Manfred said, according to ESPN. "There's no excuse for it, I made a mistake. I was trying to make a point, but I should've made it in a more effective way, and again, I want to apologize for it.
"I will say this: I've awarded five World Series trophies. There is no greater pleasure in this job than awarding that trophy. I understand what it means, and again, it was a mistake to say what I said."
It's been a rough go for Manfred. Cutting ties with Rosenthal only adds to his tough run.