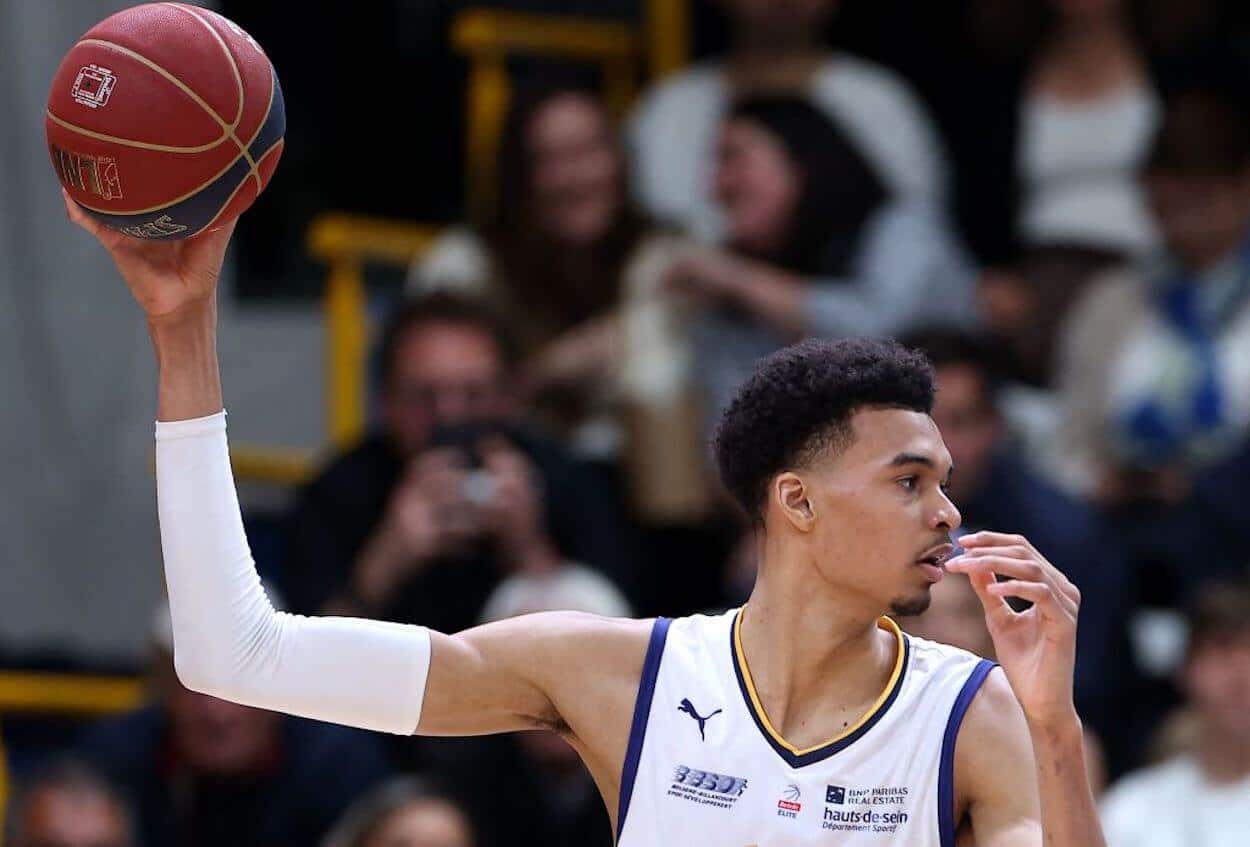 Victor Wembanyama Could Have the Perfect Mentor in San Antonio to Assist His NBA Dominance
Victor Wembanyama clearly has plenty of NBA potential, but adjusting to the Association could still be tricky. A legendary mentor, however, could help that.
While he's yet to officially become an NBA player, the hype around Victor Wembanyama is incredibly real. The young big man obviously possesses plenty of raw size, but he's not just a big body presence parking himself on the low block. He also possesses remarkable athleticism, a comfort level handling the ball, and the ability to pull up for a long-range jumper.
Thus far, that's made him seem like the whole professional package. Are there some who remain skeptical of the teenager? Of course, but most seem to think he's destined for NBA greatness.
That path to the top could be getting even easier. Since Wemby will be taking his talents to San Antonio, the Spurs will have the perfect mentor on stand-by for him: Tim Duncan.
Tim Duncan is reportedly ready to work with Victor Wembanyama in Texas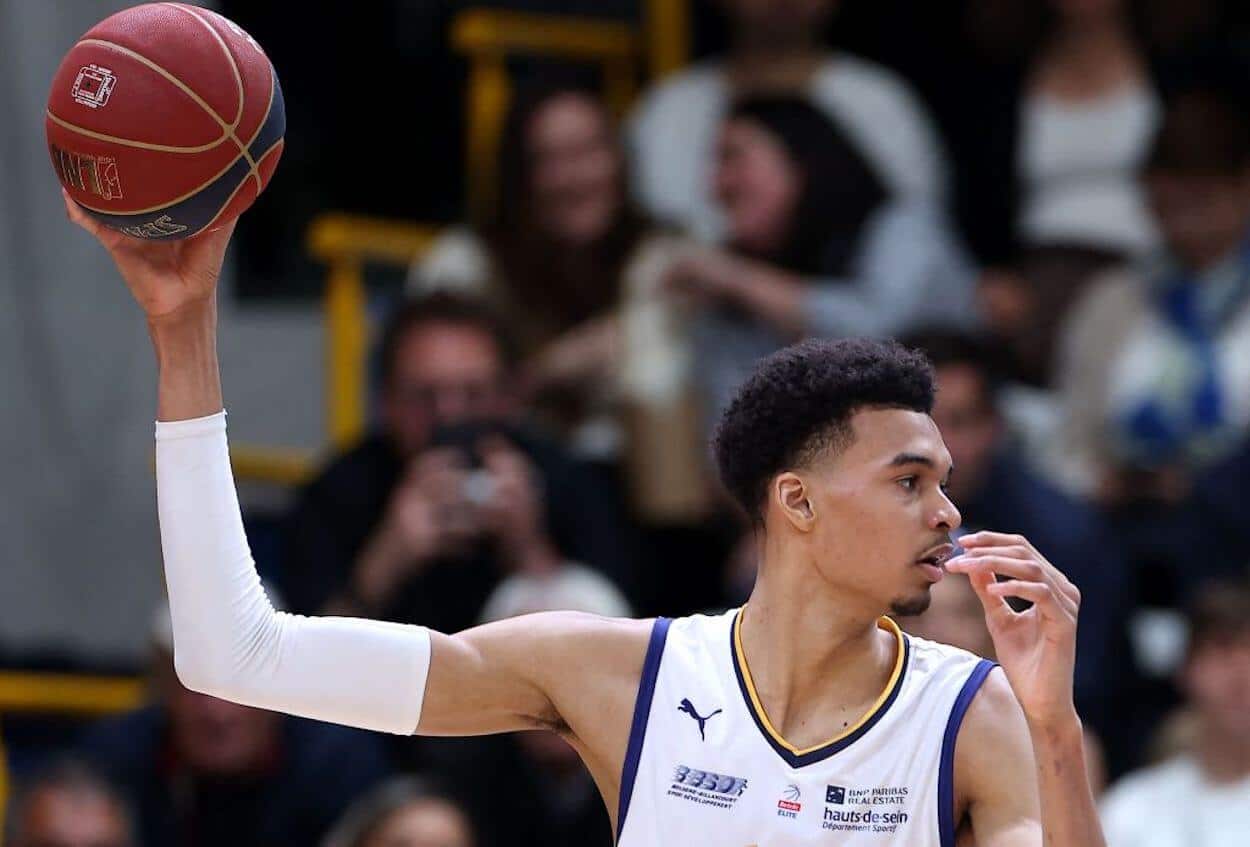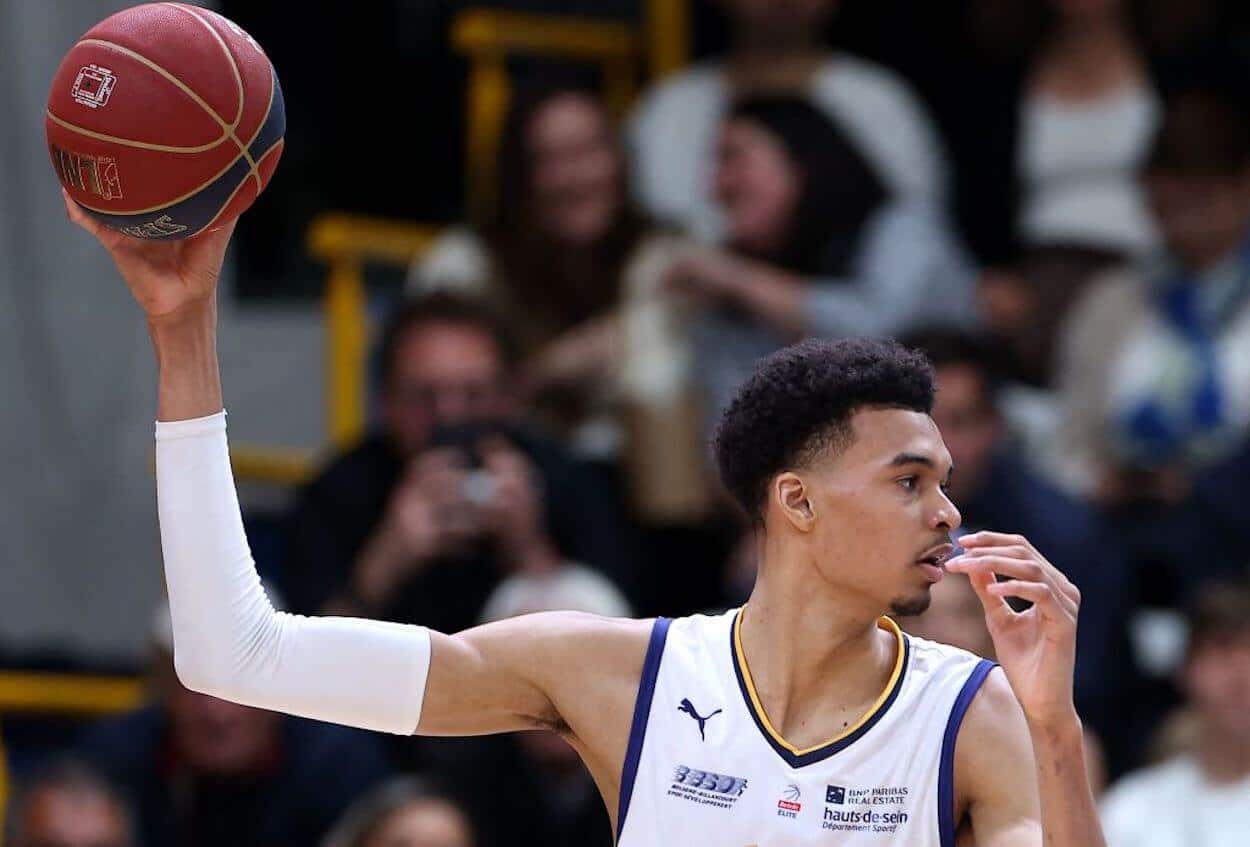 When you think of the modern San Antonio Spurs, Tim Duncan is probably one of the first names that springs to mind. While the forward left his coaching job with the organization in November 2020, it seems like he could be making a (limited) comeback to help his former employer.
The Spurs, of course, used the first overall pick of the 2023 NBA draft to select Victor Wembanyama. While the Frenchman seems like a pretty capable talent, it looks like he'll be getting a bit of extra help from Duncan after moving to North America.
"At the behest of longtime Spurs patriarch Gregg Popovich, Tim Duncan agreed to join Pop's coaching staff for the 2019-20 campaign interrupted by the COVID-19 pandemic," Marc Stein explained in a Substack post (h/t Uproxx). "That one season was enough for Duncan to reaffirm what many suspected and what he surely already knew—full-time coaching isn't for him—but the expectation is that he will regularly visit the team's practice facility to work with Wembanyama when the Spurs are home."
Obviously, it will remain to be seen what that relationship will look like. If we try to connect some early dots, though, it certainly seems like Wemby will be in good hands.
Wembanyama and 'The Big Fundamental' could be a perfect pair
When it comes to a personal relationship, like the one between a player and a coach, it's tough to predict things too accurately ahead of time; sometimes, two people simply won't click. With that disclaimer aside, though, Victor Wembanyama and Tim Duncan do seem like a good pairing.
From an on-court perspective, Duncan's skillset is well known. He was never the best athlete on the floor, but the forward mastered the fundamentals on both ends of the floor. The Wake Forest product was a capable scorer — his bank shot is the stuff of legends — and he earned eight All-NBA Defensive First Team nods. He was also a capable rebounder, averaging double-digit boards 13 times across his career.
While you could argue that Wemby doesn't need that much coaching at this point of his career, we can still see some places where he and Duncan could mesh together. Wembanyama, for example, hasn't been the best rebounder despite his size. It's quite possible that the former Spurs could share some insights on tracking the flight of the ball or using your body on the block. Similarly, gaining some perspective on bank shots might not be essential, but it could provide the young big man with an additional weapon on the block.
Beyond those facets, it's also worth noting Duncan's sheer experience. He spent nearly two decades in the Association, played in big-time games, kept himself in shape, and faced off against plenty of legendary opponents. While that knowledge is admittedly a soft factor — no amount of insight will help me become an NBA star — Wembanyama already possesses plenty of talent. Perhaps that perspective will help him avoid some early growing pains; one of the biggest strikes against him, after all, is the potential difficulty of stepping up from the French league to the NBA.
And, in a similar vein, the Spurs legend could also provide Wemby with a bit of personal guidance. While the U.S. Virgin Islands are a bit different from France, Duncan does have experience leaving home to play basketball in a new environment. If he can help ease that cultural transition, it will only make Wembanyama's life easier.
At this point, though, we're dealing with little more than speculation. If everything aligns, though, Tim Duncan could be the key to making Victor Wembanyama that much more dangerous.