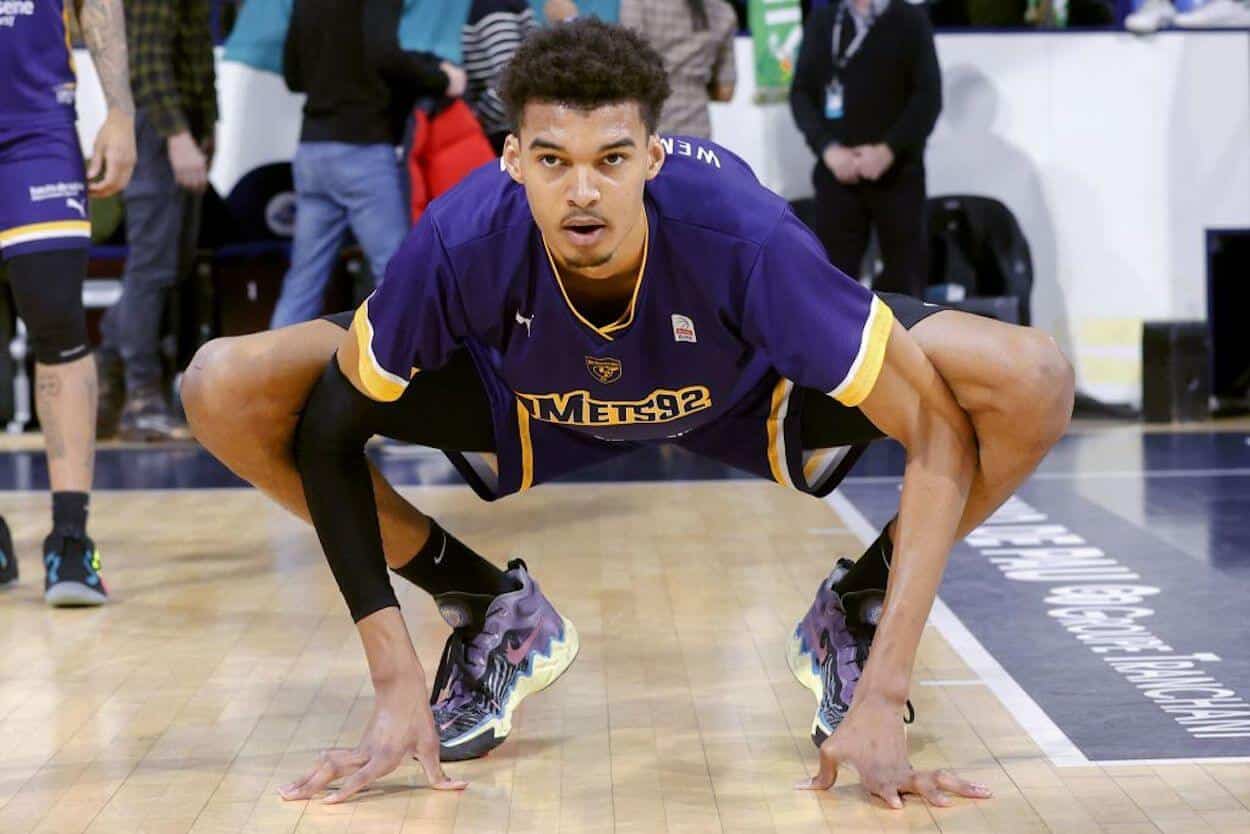 Victor Wembanyama's NBA 'Priority' Could Be Either a Blessing or a Curse
At this point, we're getting closer and closer to seeing Victor Wembanya in the NBA. His goal in the Association, however, could be a problem.
Whether you like it or not, load management is simply a part of modern basketball. Some believe that an 82-game season, plus playoffs, is an unsustainable grind; others feel that modern NBA players have gotten soft. No matter which side of the conversation you're on, though, it's an inescapable topic. Just ask Victor Wembanyama about that.
Although the French big man isn't in the NBA just yet, he's already addressed load management. Wemby sounds rather keen to play every game possible, which is exactly what you'll want to her if he lands on your favorite team.
At the same time, though, there's risk accompanying that potential reward. Wembanyama, for all we know, could be setting himself up to fail.
Let's break it down.
Victor Wembanya says that it's his priority to be as available as possible in the NBA
At this point, it's impossible to know what the future holds for Victor Wembanyama. His talent seems plain to see, but potential doesn't always translate into NBA success. One thing, however, is a safe bet: The big man wants to be on the court as much as possible.
During an appearance on NBA Today, Wemby officially declared for the 2023 draft. That transition to the pros raised the specter of load management, and the teenager was ready to address it.
"I know there's so many games in the NBA season that's its hard for players, especially players with a lot of intensity who play a lot of minutes," he explained. "Obviously, it's hard to play all 82 games, but, you know … some players are built a certain way, like, yeah, others gotta rest sometimes.
Obviously, my goal is always going to be to play the most games I can and to help my team as much as I can. … You know, being a leader, it's always hard to be on the side, to not be able to play, or to just be resting when the others, you see all your teammates working. So, it's always going to be my priority to be available for my guys and for my teammates to help them as much as I can. So, every time if I have to step on the side, it's always going to be painful."
As I mentioned above, that's exactly what front offices, fans, and coaches want to hear. Wemby looks like a generational talent, and you want him on the court affecting games. If he were already talking about needing to protect himself, there'd probably be an incredible amount of skepticism directed his way.
At the same time, though, there's risk there. The teenager has missed some time during his career — he's stayed healthy with Metropolitans 92 but suffered a stress fracture in his fibula with Nanterre 92 and hurt his psoas muscle with ASVEL — and given his sheer size, it's not unreasonable to be concerned about his durability.
We know that being the first overall pick and the anointed savior of a franchise comes with pressure, and Wembanyama is already talking about how hard it is to sit on the sidelines without playing. That could be a recipe for pushing himself onto the court when he's not 100%, and history — think Bill Walton and Greg Oden — has shown how that can work out.
Are serious injuries (everyone is bound to suffer bumps and bruises) a foregone conclusion? Of course not, but when you're talking about a franchise player, you have to weigh the risks.
Wembanyama's maintenance routine is going to be put to the test in the NBA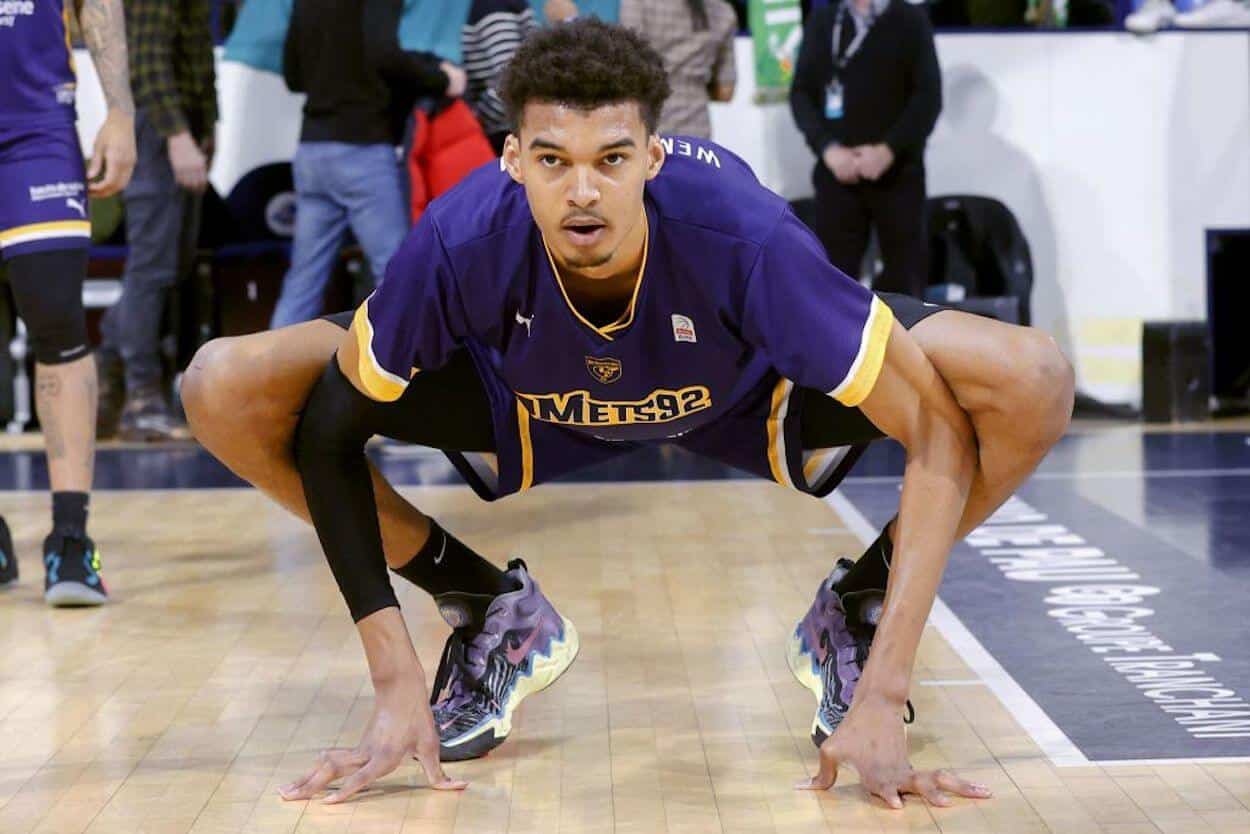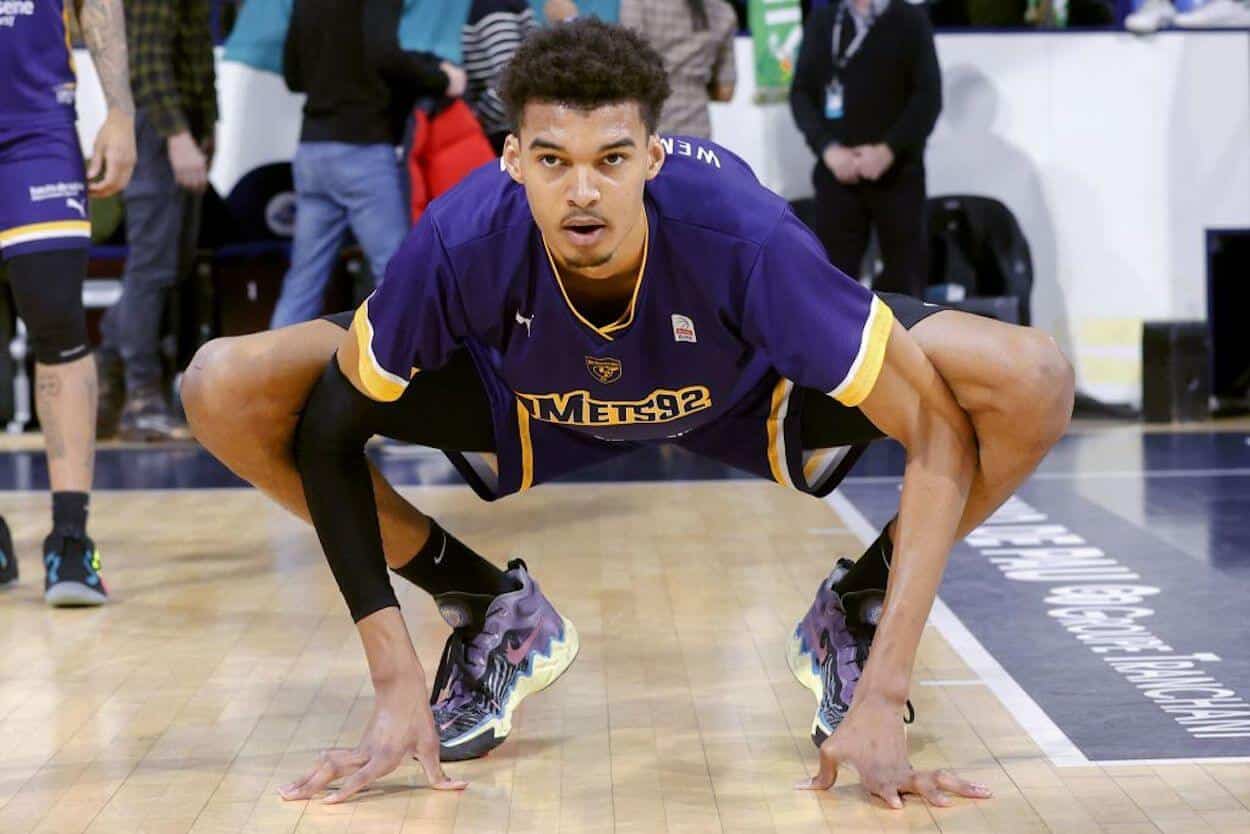 With all of that being said, we're talking about modern basketball, not 1930s barnstorming. At a bare minimum, Victor Wembanyama is going to have the best medical care his NBA team can offer. Beyond that, though, we do know that the teenager is also looking after his body.
In their February 2023 ESPN feature about Wemby, Brian Windhorst and Jonathan Givony detailed some of his efforts.
"We have unbelievable experience working on how to avoid stress [injuries], how to avoid them with those long feet," Bouna Ndiaye, Wembanyama's Dallas-based agent, told the duo. "And we have been setting up a special program on Victor, on his feet these past three years. … We have been working very specifically on his body to make him safer, and with a different approach."
What does that approach exactly entail? Thankfully, the ESPN write-up included some of the details.
"With shoes and socks off sitting on the floor, Alquier has him crawl on his fingertips and toes in an effort to strengthen his core," the story explained. "Then there is the big toe: [athletic trainer Guillaume] Alquier spends a lot of time working on the big toes. He will put bands around each of Wembanyama's big toes and stretch them to create resistance. Wembanyama grimaces as he goes through the drill, pushing back to create tension."
Beyond that, the young star has been working on landing from jumps as lightly as possible; he's also following a special diet to get stronger without gaining too much mass and aiming for 10 to 11 hours of sleep per day to ensure his body recovers.
Will all of that make a difference? Or is it just a futile attempt to delay the inevitable? At this point, only time will tell.