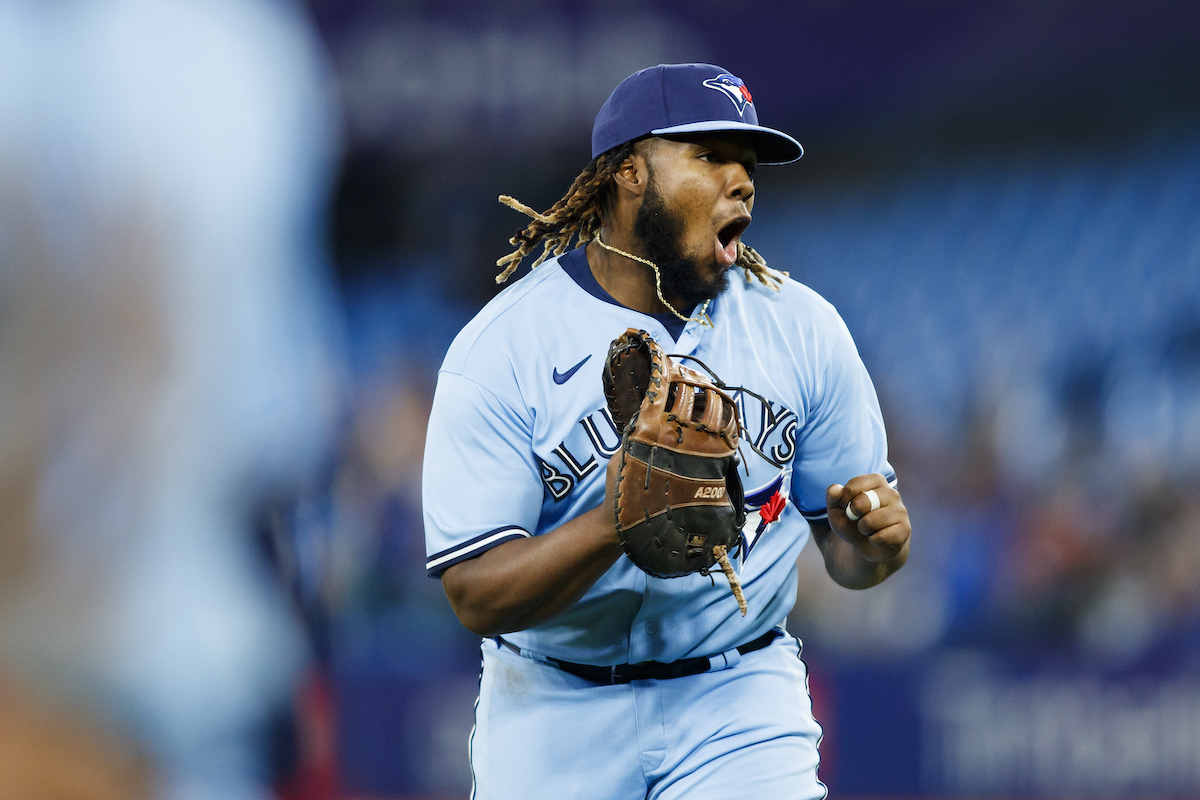 Vladimir Guerrero Jr. Contract Extension, MLB Power Rankings, and More in 'Baseball 360'
Vladimir Guerrero Jr. is going to get paid, but how much and when? How does every MLB team stack up in our power rankings? All that and more in 'Baseball 360.'
Vladimir Guerrero Jr. has lived up to the hype and then some during the earliest portion of his MLB career with the Toronto Blue Jays.
Coming off a season in which he trailed only Shohei Ohtani in American League MVP voting while slashing .311/.401/.601 with an MLB-high 48 homers, he's off to yet another quick start. Batting .302 with a whopping .674 slugging percentage, he's again pacing the AL in homers with five — three of which came in a sensational single-game showing against the New York Yankees.
But what does all of that mean for his financial future?
Guerrero and the Blue Jays came to terms on a one-year, $7.9 million deal in the offseason to avoid arbitration, and a long-term extension is likely next. Those discussions won't take place until after the 2022 campaign reaches its conclusion, especially because the 23-year-old has three more years of arbitration eligibility and isn't scheduled to reach free agency until the conclusion of the 2025 season, but figuring out numbers of this expected magnitude is important even at this premature stage.
The latest episode of Baseball 360, hosted by Sportscasting's Mike Calendrillo, dives into all of this and so much more, including power rankings of every team in MLB, all the way from the lowly Cincinnati Reds, who can't even keep games to one-run margins, to the powerhouse squads like the Los Angeles Dodgers, the New York Mets, the Chicago White Sox, and, of course, Guerrero's Jays.
Check out the video in full up above, and mash that subscribe button like you're Guerrero smacking another hanging breaking ball out of the park so you'll be one of the first to know when the next episode drops.