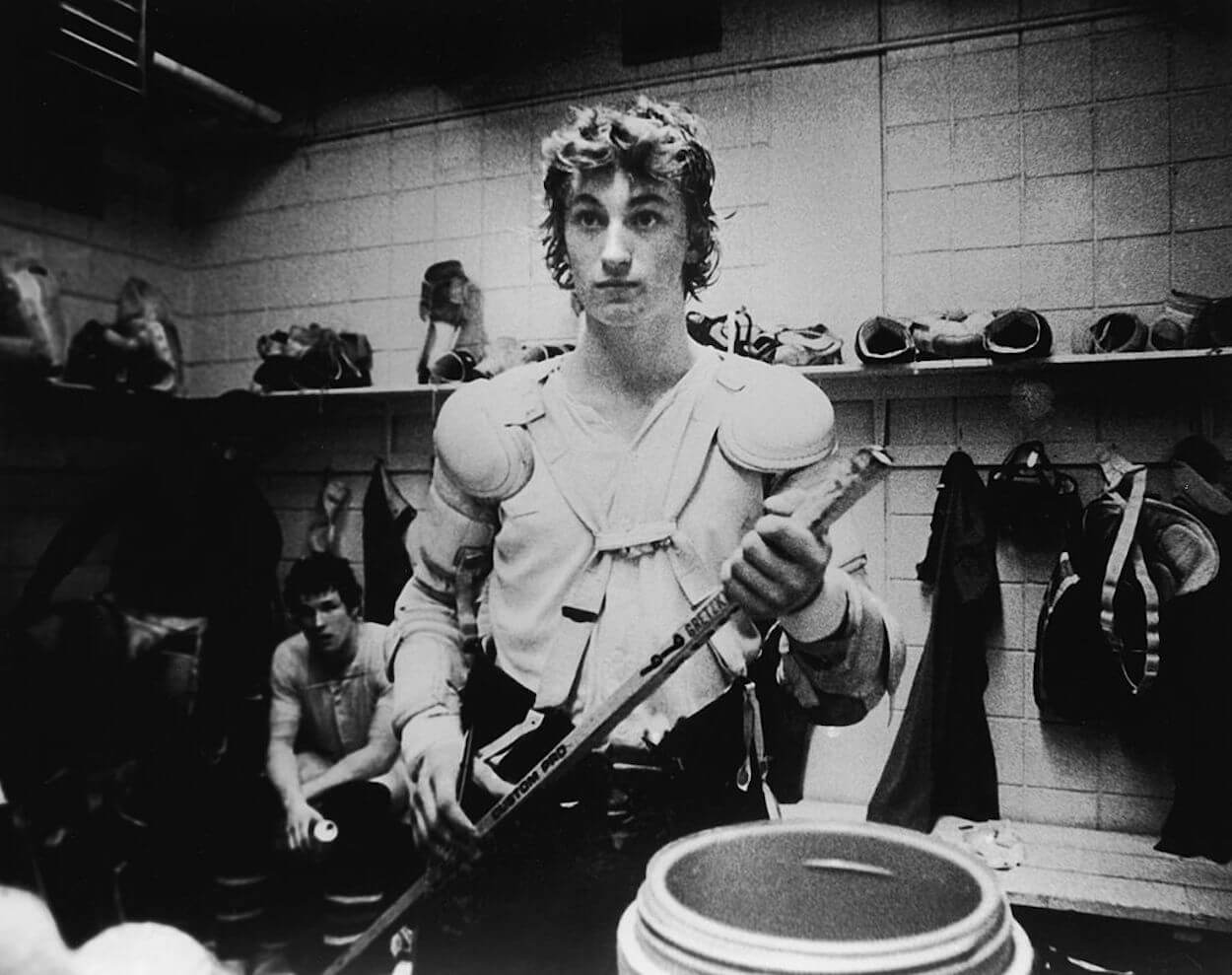 Wayne Gretzky Earned a $1.75 Million Contract By Outrunning His Boss
While Wayne Gretzky rightfully earned a place in hockey history, his athletic abilities weren't limited to the ice.
In the world of modern sports salaries, $1.75 million sounds like pocket change. In the late 1970s, though, things were a bit different. Earning nearly two million dollars was quite the feat, especially if the player signing on the dotted line was a 17-year-old. But that's the situation Wayne Gretzky found himself in.
And if that scenario doesn't sound unbelievable enough — the United States Census Bureau records the median household income in 1978 as $15,060 — there's still another twist to the tale. Not only did the Great One sign a seven-year personal services contract worth an eye-watering sum of money, but he did so after outrunning his boss.
Let's hop in the time machine and break it all down.
Wayne Gretzky needed to prove his physical fitness before signing his first professional contract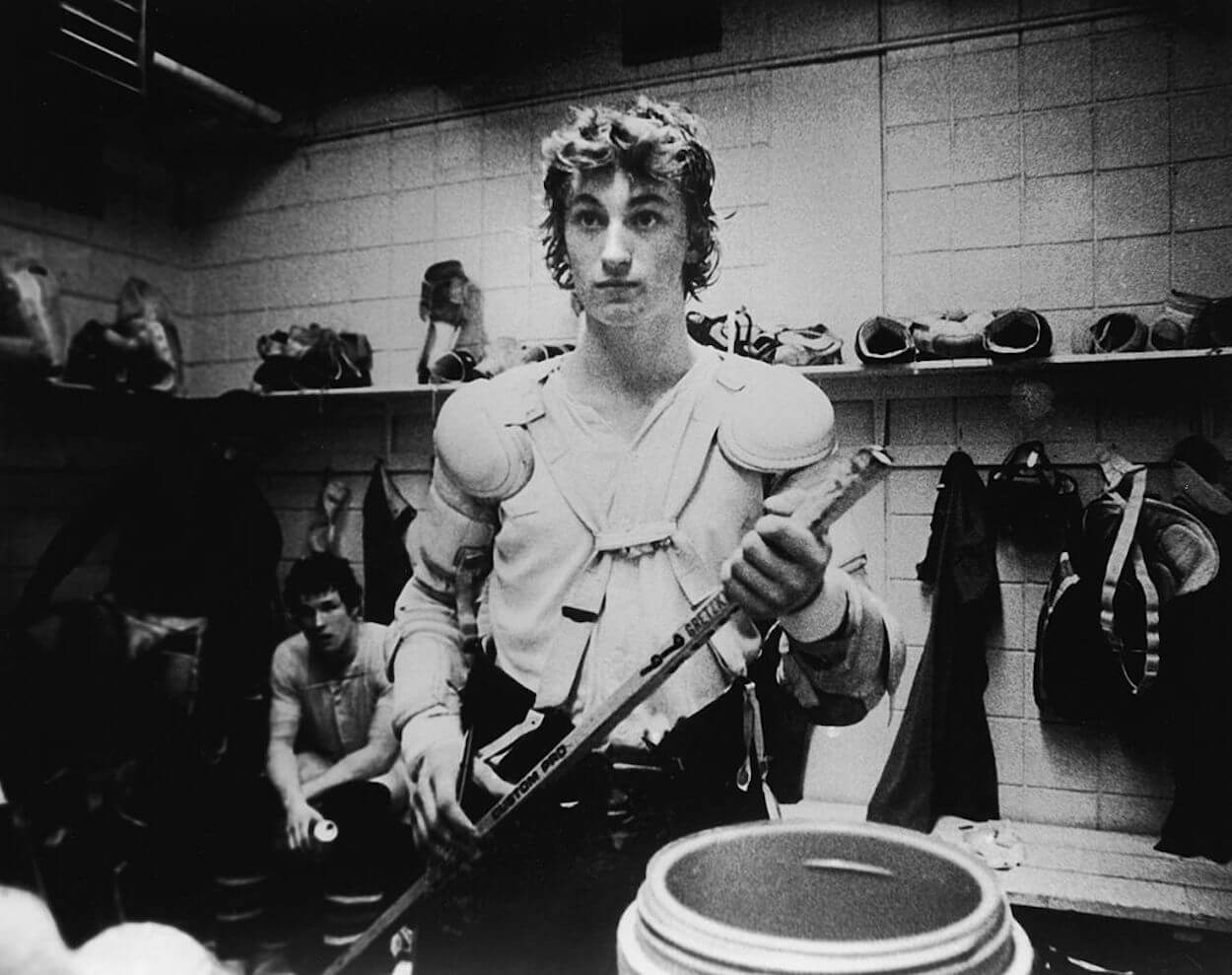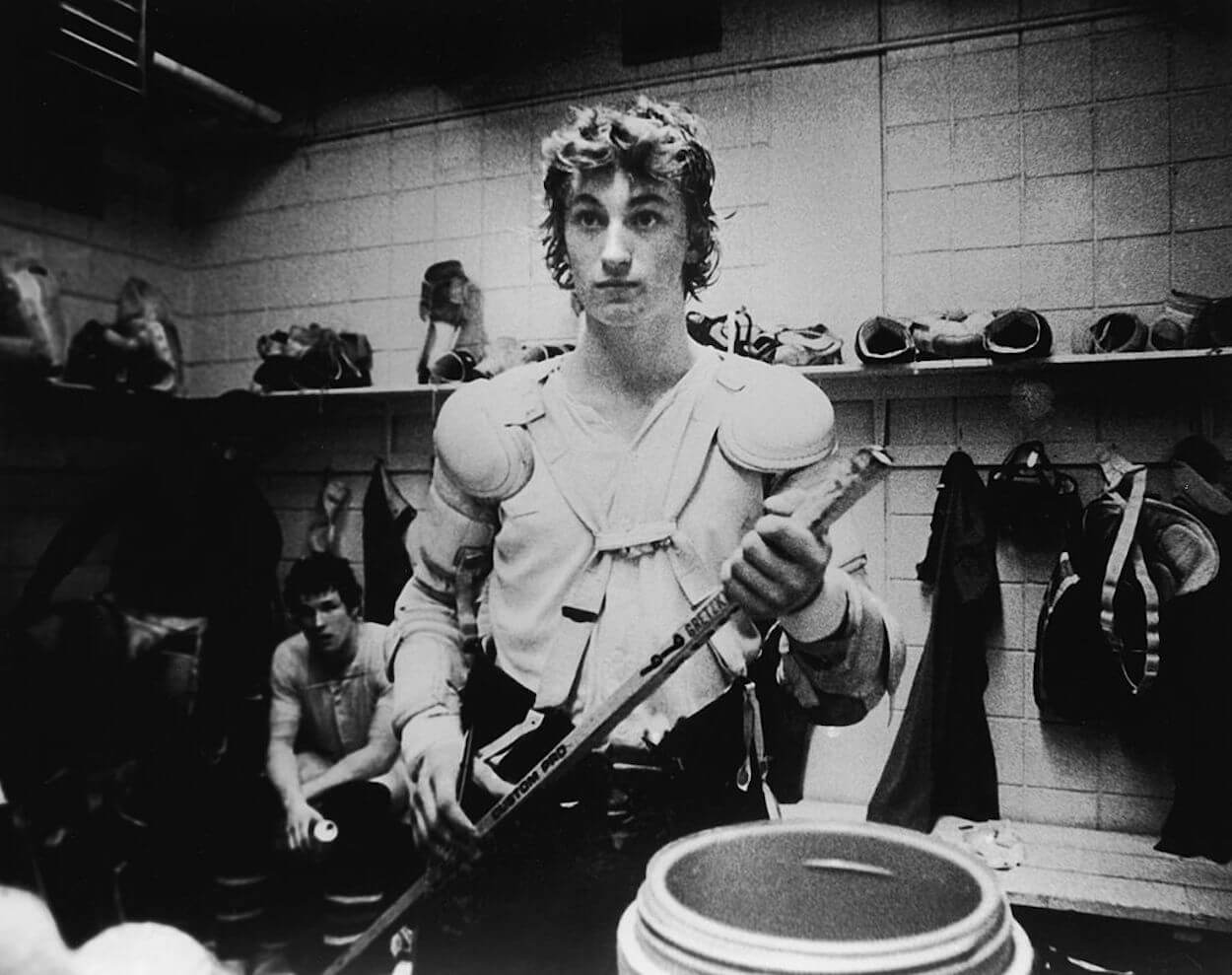 These days, big-time stars don't appear on the professional stage sight unseen. Whether they're coming from college, Major Juniors, or Europe, NHL teams generally know what they're going to get. In the 1970s, though, things were a bit different.
Despite Wayne Gretzky's dominance at the youth level, Nelson Skalbania, owner of the World Hockey Association's Indianapolis Racers, wasn't too familiar with the young Canadian. The teenager, however, did come with a reputable endorsement.
"The only thing I knew about Gretzky was the high recommendation of Johnny Bassett [owner of the WHA's Birmingham Bulls], who I respected and was a good friend of mine and said [Gretzky was] the best of the best," Skalbania told Sportsnet's Dan Robson. "The NHL couldn't sign him. He was too young. I flew in Gretzky not knowing much about hockey at the time, actually."
The Racers owner wasn't just going to sign Gretzky blindly, though. Even if he didn't know much about the ice game, he was going to put No. 99 to the test.
"But I wanted to know how healthy he was," Skalbania continued. "He was 17, and I was about 38 or 39, but had run in eight or nine marathons by then. I was in good shape. So we went on a six-mile run—and the kid beat me. I said, 'That's enough.'"
From there, the rest is history. Gretzky was technically too young to sign a WHA contract, but there was a way to skirt the rules.
[Gretzky] wrote his contract out on a sheet of paper and signed it. There were no lawyers, no big formal documents. I gave him a deposit of $50,000. At the time, even the WHA had an age requirement that you had to be 18. But I didn't sign him to a hockey contract; I signed him to a personal services contract. As a personal services contract, it didn't matter what the age was. He could do anything for me. He could have been my chauffeur if I asked him to.

Nelson Skalbania
In total, that deal was supposed to last seven years and pay the teenager $1.75 million. And while it didn't last long — the Racers struggled financially, and Gretzky was sold to the Edmonton Oilers — things only improved. In Alberta, the Great One inked a 10-year deal worth $3 million Canadian.
Gretzky also won a bizarre race against some other sports stars
Although the Great One did most of his work wearing skates, he apparently had some skills in sneakers, too. In addition to outrunning Skalbania, Wayne Gretzky also took part in a rather strange race.
In 1982, the Oilers forward took part in a 60-meter sprint against Pele, Bjorn Borg, and Sugar Ray Leonard at a charity event. Gretzky, despite having some less-than-ideal form, still won comfortably.
If you want to be cynical, there are plenty of ways to pick apart the hockey star's victory. Pele, for all of his talent, was well past his sporting prime. Borg would have probably been more suited for a long-distance run than a sprint, and Leonard didn't even use the starting blocks to begin the race.
That ease of completion, however, doesn't change Gretzky's speed. The external factors may have made it easier to claim victory, but the Great One could clearly move on and off the ice.
Add baseball into the mix, and No. 99 could have been a legitimate triple threat. Given just how dominant he was on the ice, perhaps that shouldn't be too surprising.