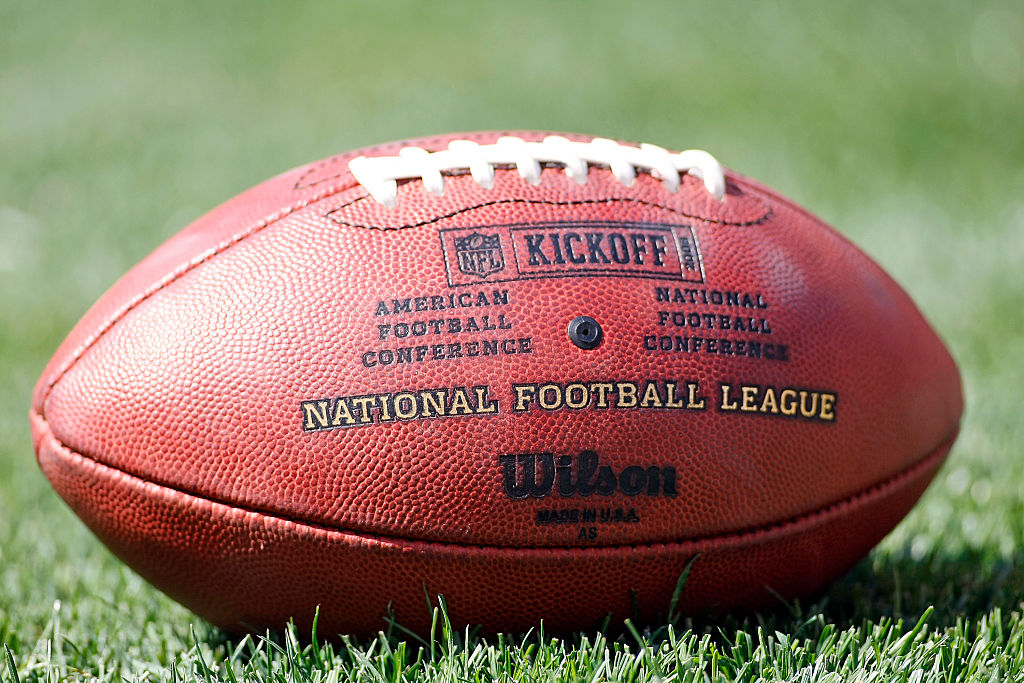 What Day Does the 2020 NFL Season Start?
With the entire sports world on pause, fans everywhere are hoping for the return of football. When does the 2020 NFL season start?
Over the past couple of weeks, the world of professional sports has come to a halt. Due to the coronavirus pandemic, most seasons and events have been suspended; even some leagues that haven't properly started yet, like Major League Baseball, are on hold until further notice. The NFL, however, is trying to keep things on schedule.
While there's still a long way to go, both in terms of public health and professional sports, it's never too early to look to the future. With that in mind, when will the 2020 NFL season officially start?
The NFL offseason is already underway
Around the world, people have had to change their daily lives for the public good. The NFL, however, waits for no man.
While there have been some changes—players aren't traveling to team facilities, for example—free agency is already in full swing. Tom Brady and countless other players have changed teams, but that doesn't mean the rest of the calendar year will be completely normal.
The league has already made changes to its annual entry draft; rather than being a public spectacle on the Las Vegas strip, this year's edition will be done remotely. Offseason workouts will presumably be much different, too. With safety concerns keeping players scattered around the country, it will be impossible for everyone to workout together. Trainers will presumably have to send out fitness programs for everyone to follow on their own; coaches will likely have to take their meetings and film sessions online.
Let's assume, though, that all those changes go off without a hitch, and things return to normal in time for the regular season. When will NFL action officially get underway?
When is the 2020 NFL season scheduled to start?
While everything is still up in the air, the NFL does release its official calendar far in advance. Although things can obviously change, training camps are slated to open in July; veteran players report either 15 days before their team's first preseason game or after July 15, while rookies seven days earlier.
Once camps are underway, we'll get a bit of a teaser in the form of the Hall of Fame Game; the event might not be a barn burner, but at least it's football. This year, the Dallas Cowboys and the Pittsburgh Steelers are slated to meet in Canton, Ohio, on Thursday, August 6. The rest of the preseason will begin a week later on August 8.
While no one is ever thrilled to watch preseason football, those games do mean that the regular season is right around the corner. This year, the 2020 campaign will kick off on Thursday, September 10; that game should feature the Kansas City Chiefs at home, but the details aren't confirmed.
It's worth noting, however, that this is all hypothetical. While the league would love to follow its official schedule, there's no way of knowing what next week, let alone several months from now, holds for professional sports.
When football returns, there will be plenty of storylines to follow
Every NFL season is chock full of storylines. The 2020 campaign, however, will carry even more drama than the average.
A large part of that reality is driven by the offseason's quarterback carousel. Can Tom Brady, for example, lead the Tampa Bay Buccaneers to relevance? On the other side of that coin, how will Bill Belichick manage without the veteran under center? Other quarterbacks, like Philip Rivers and Teddy Bridgewater, have also donned new uniforms; will they be difference makers or busts?
Beyond those players, there are plenty of young quarterbacks to watch, too. Lamar Jackson posted an MVP-caliber regular season, only to fall at the first hurdle in the playoffs; can he and the Ravens improve, now that they're expected to win? On the opposite side of the coin, Patrick Mahomes and the Kansas City Chiefs got the monkey off their back. They have the talent to compete for another title, but will they suffer from a championship hangover?
While there's plenty of time for things to change, the 2020 NFL regular season is scheduled to begin on September 10. Football fans everywhere will be crossing their fingers and counting the days until it arrives.