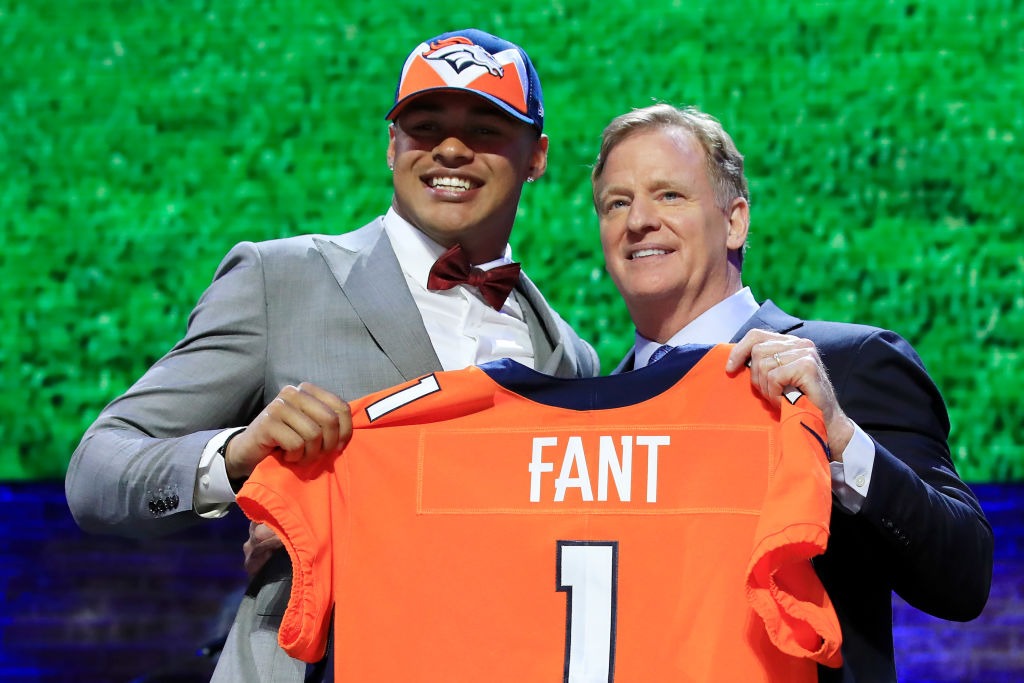 Only Baseball's Draft Seems to Be at Risk for Now
The NFL, NBA, and NHL continue to move forward with plans for their drafts, but Major League Baseball is considering scrapping its draft to save approximately $400 million.
Players are the lifeblood of pro sports teams and leagues, and the annual draft is the most important route for keeping organizations stocked with talent.
With the coronavirus having drastically affected life far beyond the sports world, it's uncertain whether the NFL, NBA, and NHL will be able to proceed as planned with welcoming the next Zion Williamson, Kyler Murray, and Jack Hughes.
Ominously, Major League Baseball is considering doing away with its 2020 draft altogether as a cost-saving measure and a concession to losing an entire season of player evaluations.
The NFL is first on the clock, followed by the NBA
With its draft scheduled for April 23-25 in Las Vegas, the NFL is coming to realize being able to operate its business as usual during the opening of free agency last week won't extend to welcoming in seven rounds worth of college prospects.
Las Vegas is shut down by a restriction on gatherings of more than 50 people, so fan events leading up to the draft are probably out the window and the draft itself may have to be moved to a television studio or other location. Commissioner Roger Goodell may have to preside over a bank of phones on a teleconference rather than stand in front of a hall full of football fans that relishes booing him.
The NBA's draft remains scheduled for June 25 at Barclays Center in New York, which is one of the cities hit hardest by the coronavirus pandemic. Of all the upcoming drafts, that's the one that would be the candidate to be moved to another location, but the league hasn't committed to anything yet.
The NHL's update on Monday offered a hint but no confirmation
The NHL gave an update on coronavirus-related issues Monday in which it said there was no decision about the draft scheduled for June 26-27 in Montreal. However, the rest of the announcement offered a glimpse into the mindset.
The NHL 's goal is to get back onto the ice and bring the season to a conclusion in some fashion other than cancellation, which is what the XFL opted for last week.
But the rest of the league's update made a point of saying that they don't intend to extend the season to the point where it interferes with the 2020-21 schedule. That likely means that they intend to hold the draft and then the free agency window beginning in July as close to the scheduled dates as possible.
Baseball has discussed not holding its draft at all
College and high school baseball stars have a reason to be worried. Major League Baseball told teams to stop scouting operations this month since just about every amateur league had already suspended play and the NCAA canceled spring sports.
With MLB almost certainly shut down beyond the Memorial Day weekend that kicks off its prime attendance season, The Associated Press reported that commissioner Rob Manfred and the owners are looking at skipping the 2020 draft. That would save approximately $400 million in signing bonuses and scouting costs.
If there is no draft, high school seniors will mostly move on to two- and four-year colleges while those already on campus presumably stay in school under an NCAA plan to give seniors an extra year of eligibility. MLB Officials would have to work out how to make a year's worth of high school and college prospects eligible for the 2021 draft and still welcome next year's crop of players.
Just to make it that much more complicated, MLB would also have to figure out whether to base the draft order on the 2019 standings or the 2020 standings, assuming there is a season.
And if there is a minor-league season but no draft, how will the rookie-league and short-season Class A rosters be filled? MLB teams normally cut loose anywhere from 20 to 40 players as the lowest levels of the organization each winter to make room for players drafted in June. Some of them would relish a second chance but others could see it as a waste of time for abysmal pay.