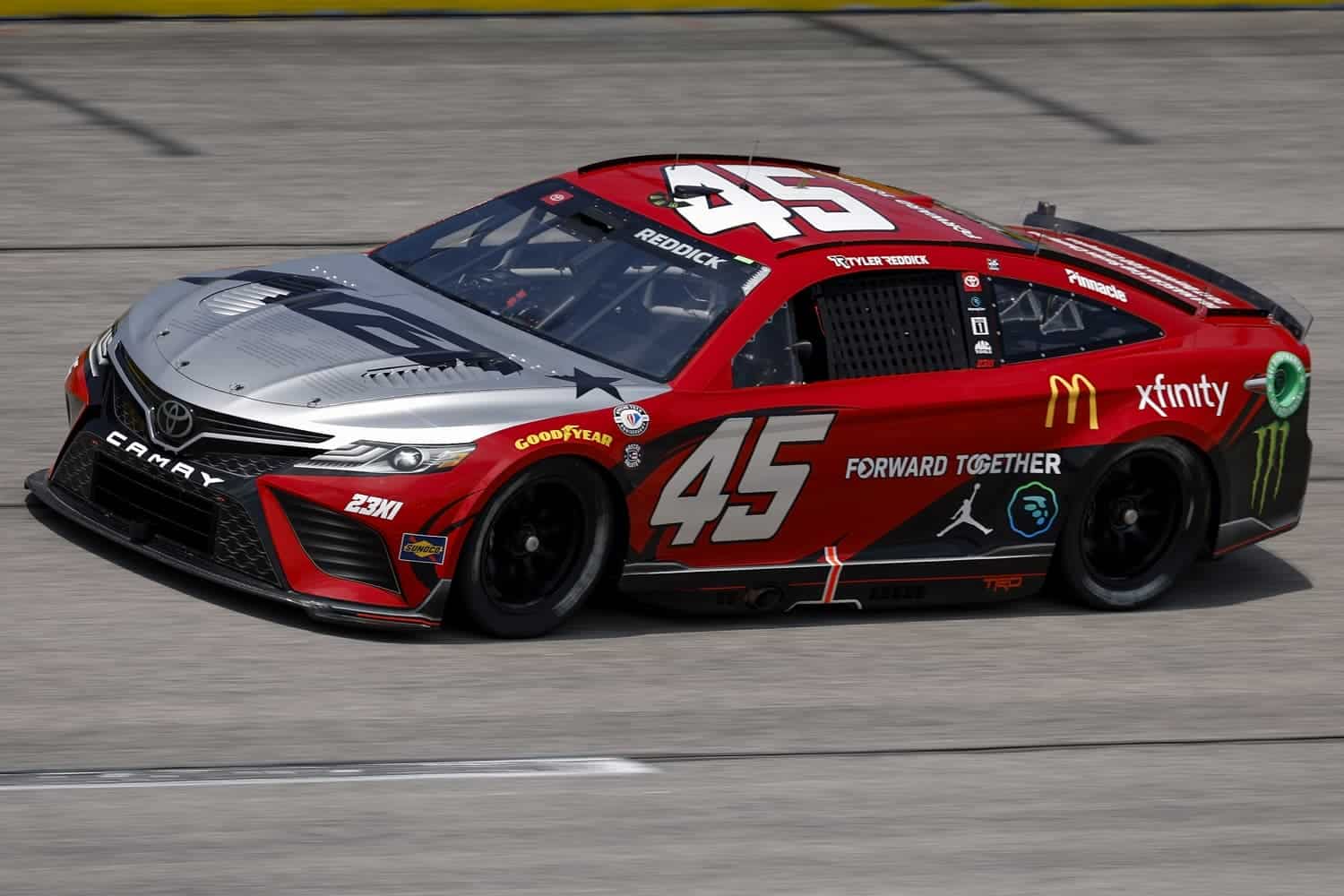 What Is Ballast and Why Do NASCAR Teams Use Tungsten?
Tyler Redick's No. 45 Toyota team ran afoul of NASCAR last weekend because of ballast.
Something was obviously amiss at Darlington when NASCAR ejected Tyler Reddick's crew chief after the No. 45 Toyota failed two inspections. We subsequently learned it was all about ballast, which can be a weighty matter in every sense of the word.
NASCAR tacked on a fresh penalty this week to follow up on the ejection, which made us curious to expand our heavy metal knowledge beyond Metallica, Black Sabbath, and Iron Maiden.
NASCAR has penalized Tyler Reddick 10 points over a ballast issue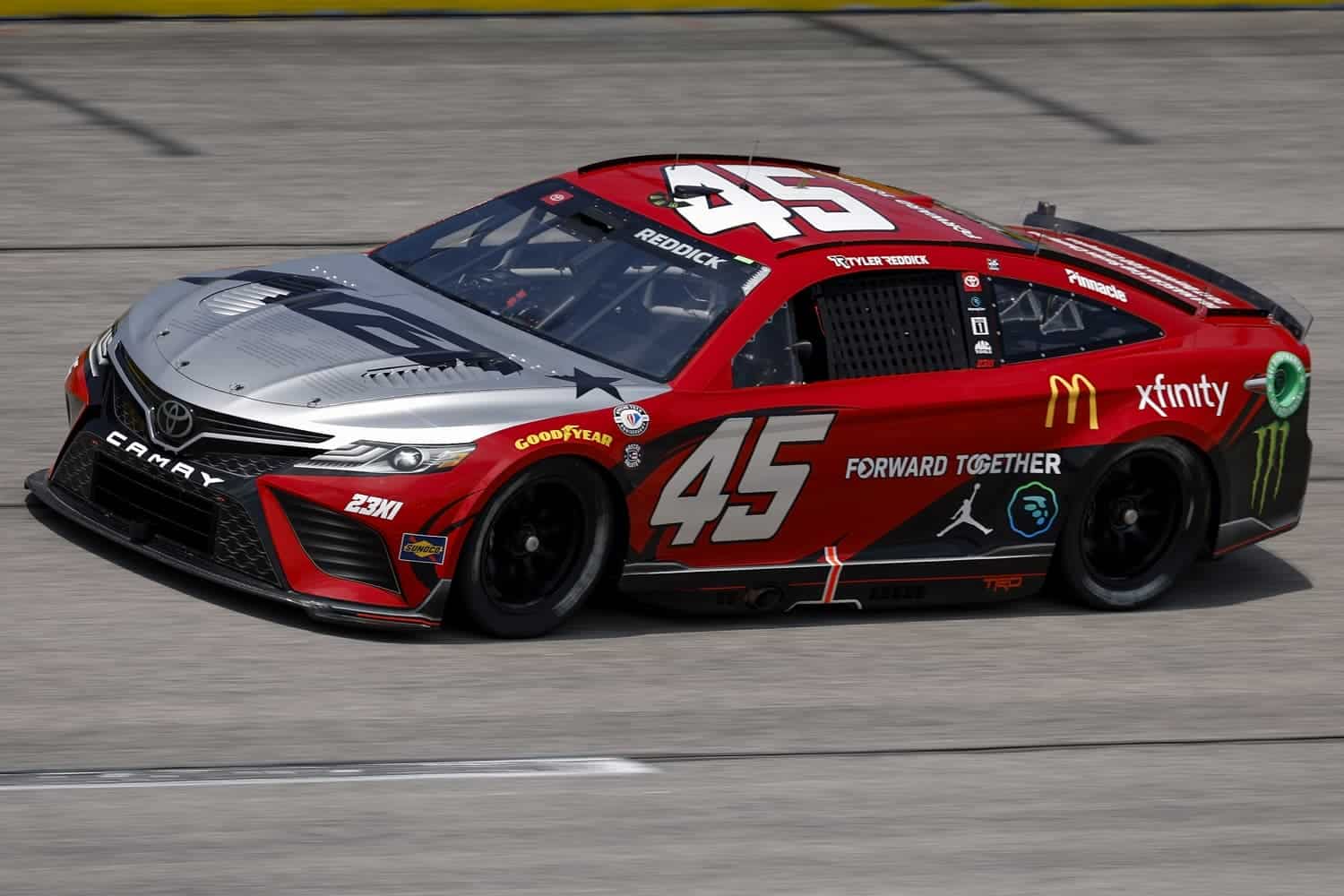 Officials docked Tyler Reddick's NASCAR Cup Series team 10 points on Tuesday for violations turned up during two failed pre-qualifying inspections last weekend at Darlington Raceway. Officials cited the rule requiring teams to secure all ballast inside a ballast container.
While that's not nearly on the level of penalties for other teams for various violations this season, it does explain the ejection of crew chief Billy Scott before the Goodyear 400 at Darlington.
When NASCAR ejects the standard two team members over failed pre-qualifying inspections at tracks, it's typically the car chief plus the crew member most closely associated with the hardware or setting in question. Booting Reddick's crew chief was an uncommon escalation, but ballast is also an uncommon issue.
What role does ballast play in NASCAR races?
Ballast serves as extra chassis weight by NASCAR teams to ensure their cars meet the minimum weight under the rules. Teams can also use it to tweak the balance of a car as the crew plays with camber, tire pressure, and suspension setup for the banking and condition of tracks.
Tungsten is the preferred ballast material because of its density. A block of tungsten is 70% heavier than a block of lead of similar dimensions. That allows teams to use smaller pieces with more options for placement to get the desired balance.
That being said, safety remains an overriding consideration. Should ballast fall off a car moving at 180 mph, it could be a dangerous projectile bounding across the track.
So, how much does tungsten cost? We went shopping for a ballast-sized block of tungsten, and both eBay and Amazon showed a listing for a 36-pound piece for $2,100, which seems like an outlier. A 2020 story on the Jalopnik website priced a comparable block at between $800 and $1,900.
Ross Chastain's lost ballast caused a close call in 2015
Ballast falling from a car chassis can create a big scare under racing conditions, as Ross Chastain and another driver discovered first-hand at Iowa Speedway in May 2015.
Chastain was driving an Xfinity car that season for Johnny Davis' JD Motorsports when ballast fell off his car during practice for the 3M 250 on the 0.875-mile track. The ballast struck Jamie Dick's Chevy, and a piece came through the windshield and struck him in the head.
All the spacers and lead started coming out," Dick said. "I dodged the spacers, but I didn't dodge the lead."
Dick escaped serious injury. Chastain quickly posted an apology to Twitter on behalf of his team.
After a brief NASCAR investigation, crew chief Gary Cogswell was socked with a $15,000 fine and placed on probation for the remainder of the season.
Got a question or observation about racing? Sportscasting's John Moriello does a mailbag column each Friday. Write to him at [email protected].