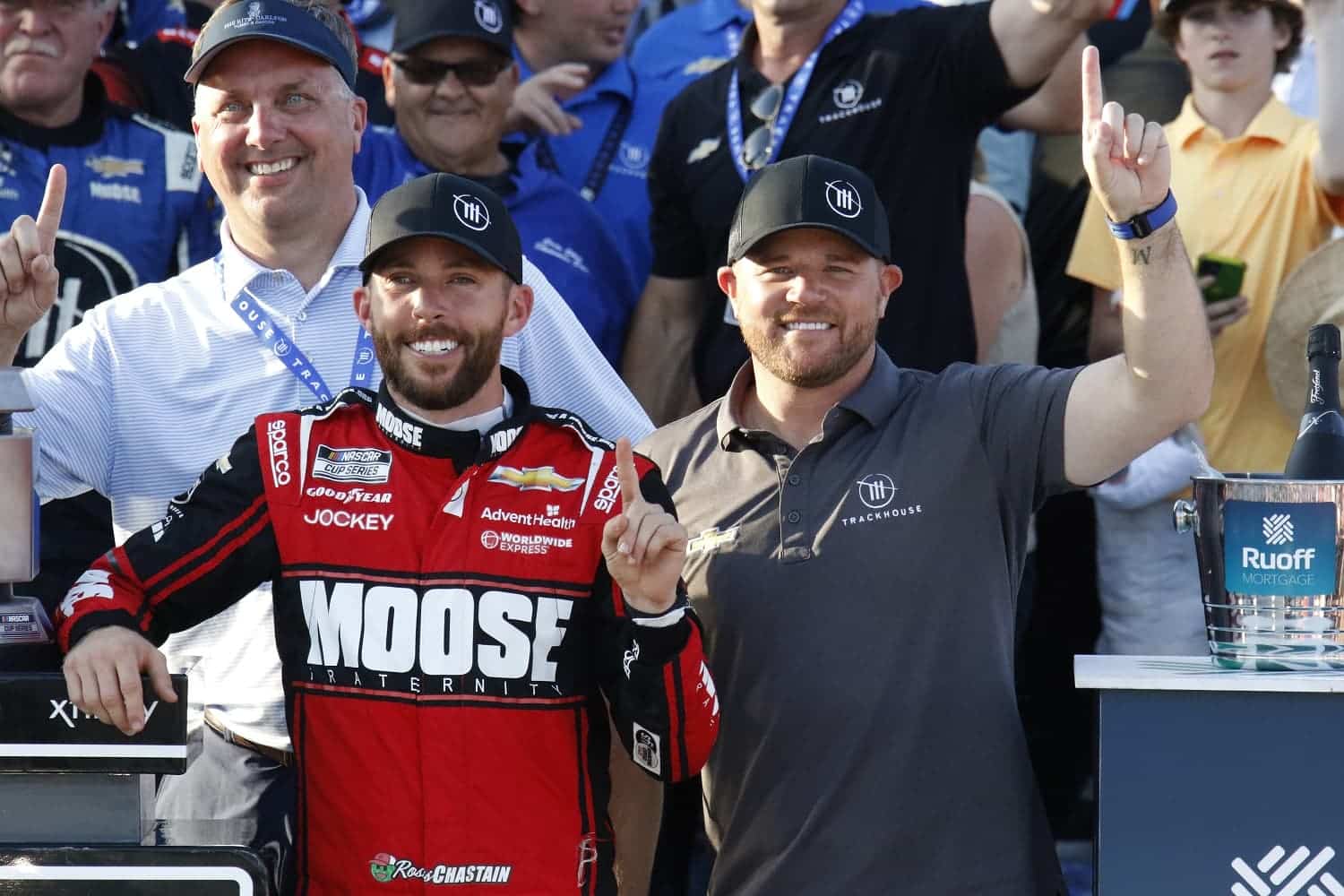 Justin Marks Admits He Let Ross Chastain Go Too Far
Justin Marks is reining in Ross Chastain after a Monday the Trackhouse Racing owner said was filled with 'difficult conversations.'
Rick Hendrick said the magic word, and now Justin Marks promises a different NASCAR Cup Series beginning with the All-Star Race. Well, that's the theory, anyway, because neither Denny Hamlin, Noah Gragson, nor loads of complaints by stars like Kyle Busch have made a difference in Ross Chastain thus far.
However, Marks, the owner of the Trackhouse Racing team, said on Monday he is reining in the driver of the No. 1 Chevy.
Rick Hendrick dropped the 'C word' after the Darlington debacle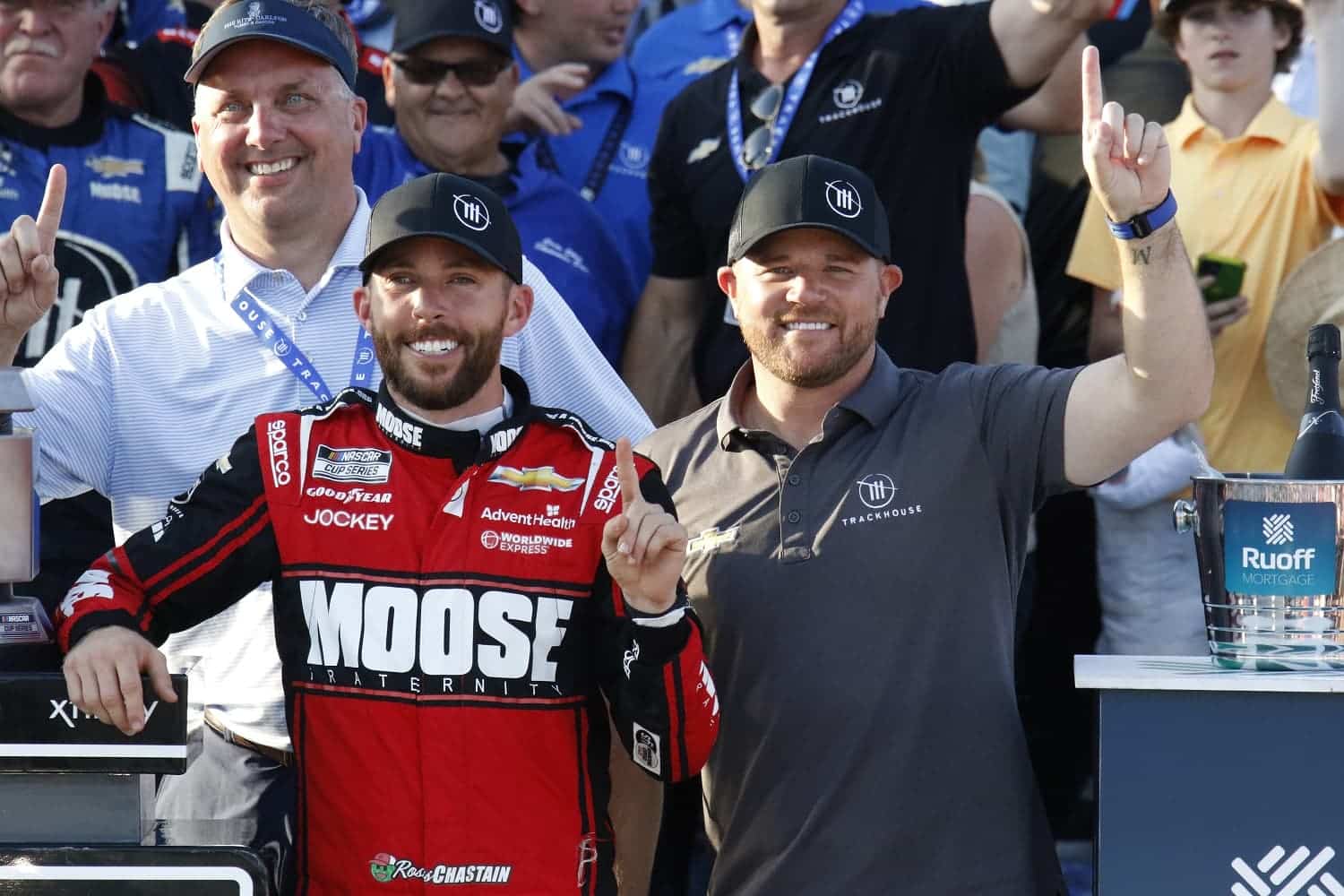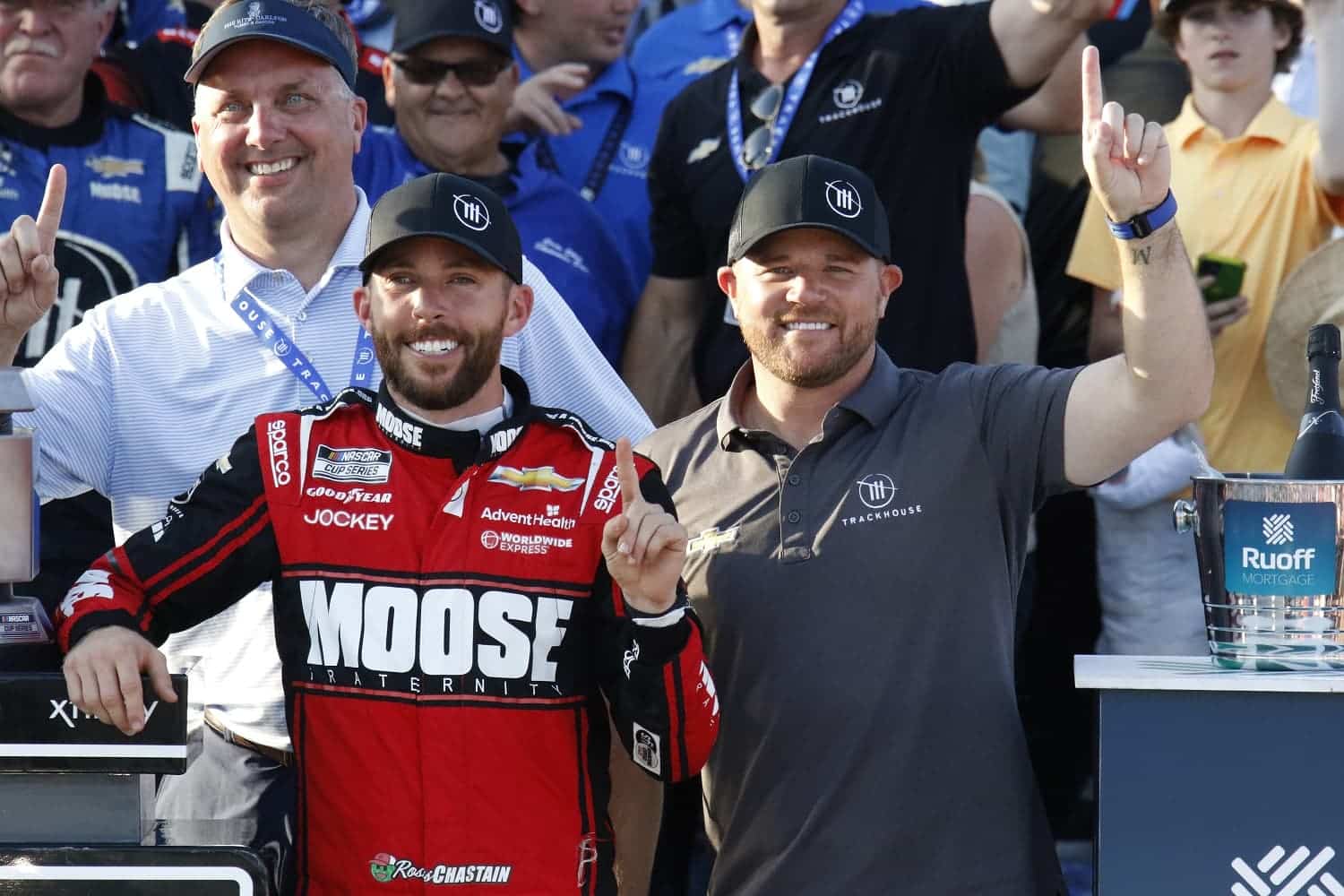 Ross Chastain screwed up Kyle Larson's day one time too many on Sunday at Darlington, where the Trackhouse Racing star once again wrecked a Hendrick Motorsports No. 5 Chevy that was clearly good enough to win. It was one more notch in Chastain's gear shifter.
After the race, HMS owner Rick Hendrick invoked the "C word" – Chevy – in telling the racing world he was fed up.
"I don't care if he's driving a Chevrolet if he wrecks our cars,"  Hendrick said. "I don't care. I've told Chevrolet that. If you wreck us, you're going to get it back. If you don't do it, they'll run all over you.
"I'm loyal to Chevrolet, but when somebody runs over us, then I expect my guys to hold their ground. I'm not going to ask them to yield just because of Chevrolet."
The people running the Chevy racing organization heard those remarks and apparently made sure Justin Marks did, too.
Justin Marks' Monday included 'difficult conversations'
Denny Hamlin tried grinding Ross Chastain's car into the wall at Phoenix. Noah Gragson was ready to slug the driver at Kansas Speedway before Chastain delivered a preemptive blow. Kyle Busch coined a phrase ("We got Chastained") to draw attention to the serial troublemaker.
Nothing worked until Rick Hendrick took his case to Chevrolet after Chastain deprived Larson of a potential victory at Darlington.
"Ross clears Kyle and makes that pass and wins the Throwback Weekend at Darlington seven days after getting in a scuffle on pit road, and the guy's a legend," Trackhouse Racing owner Justin Marks said on SiriusXM NASCAR Radio. "He's got the skill to do that, he's got the ability to do that. The result was just bad. It just was bad for everybody. It was bad for Hendrick, it was bad for Chevrolet, and it was bad for Trackhouse and Ross as the points leader.
"This has been my life today. We have addressed it. I've had many conversations with different people today, some difficult conversations."
Justin Marks on Ross Chastain: 'He's got some things he's got to clean up'
Justin Marks said nothing in the SiriusXM interview that was explicitly critical of Ross Chastain, the star of his Trackhouse Racing team. In fact, he emphasized he remains Chastain's No. 1 supporter. However, Cup Series fans should expect a different mindset from the driver beginning Sunday in the All-Star Race at North Wilkesboro Speedway.
"I think the important message here is that we are a believer in Ross' talent. That's obvious," Marks said. "He's very fast. But he's got some things he's got to clean up. … Today started the process of more aggressively handling that with our partners, with Ross, and with our team – not because necessarily that we're mad at them, but because there's so much opportunity here."
The "more aggressively handling" includes Marks vowing to be more hands-on.
"I love the kid and I love the opportunity to give every single person that works at Trackhouse to be able to put a championship run together," the owner continued. "But there's just stuff that needs to be cleaned up, and it's a process he's going to have to start going through sooner rather than later."
Sooner would be better than later for Marks' sake, unless he enjoys "difficult conversations" with the Chevy people each Monday.
Got a question or observation about racing? Sportscasting's John Moriello does a mailbag column each Friday. Write to him at [email protected]