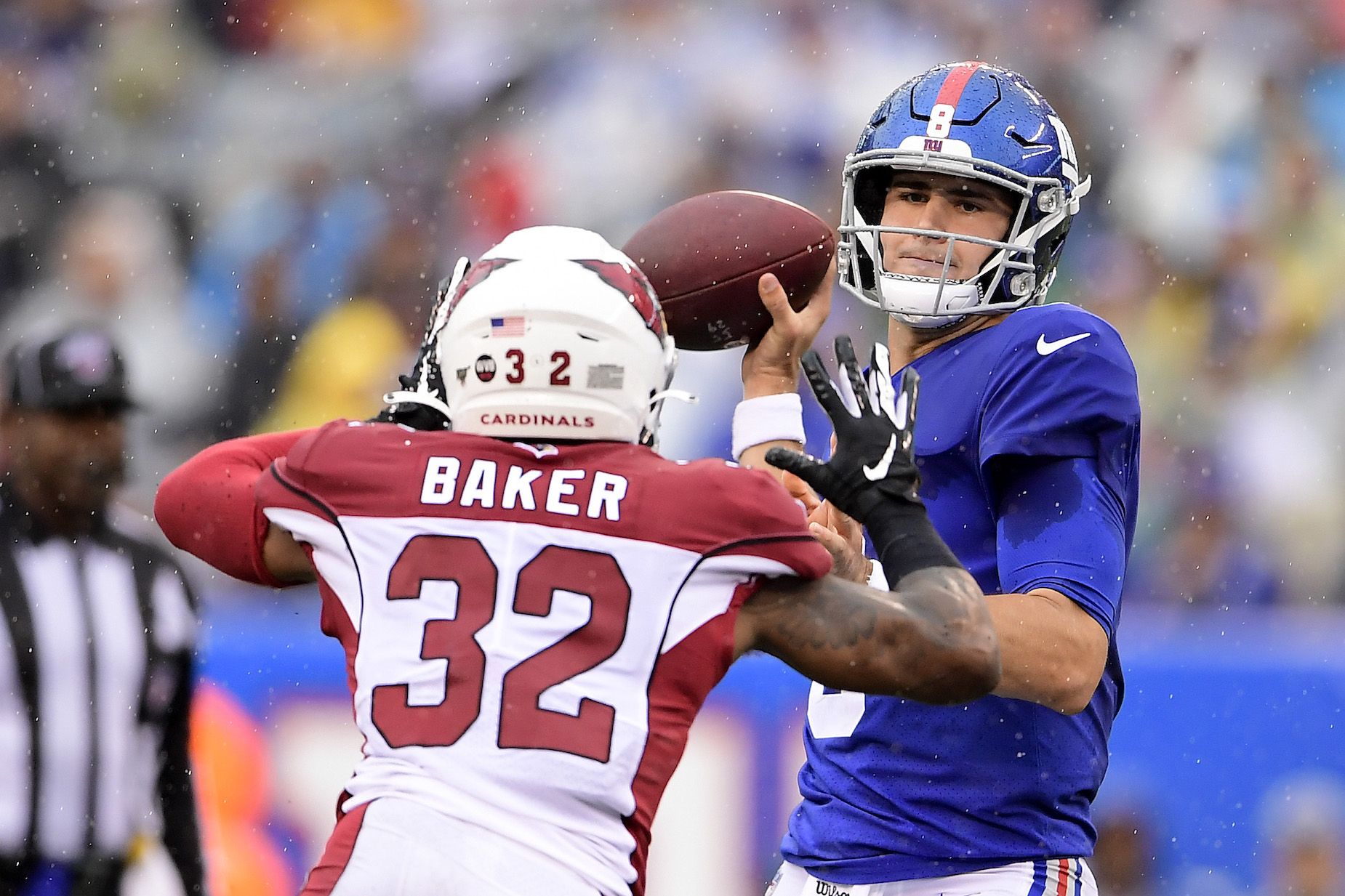 What Is Budda Baker's Real Name, and How Did He Get His Unique Nickname?
If you're a football fan, you're probably with Arizona Cardinals safety Budda Baker. Do you know his real name and how he got his nickname?
Throughout sports history, there have been plenty of stars who went by iconic nicknames. From the likes of Babe and the Iron Horse to Magic and His Airness, nicknames can become a player's entire identity. Most NFL fans, for example, couldn't tell you Budda Baker's real name.
On Tuesday, Budda Baker inked a massive contract with the Arizona Cardinals, becoming the highest-paid safety in NFL history. In light of that deal, it's only right to get his personal details right. So what is Baker's real name, and why is he called Budda?
Budda Baker's impressive football career
In the modern NFL, quarterbacks and receivers, rather than defensive players, usually get the glory. That reality, however, hasn't stopped Budda Baker from making a name for himself.
After starring as a running back and a safety at Washington's Bellevue High School, Baker seemed poised to head to the University of Oregon. After a last-minute change of heart, however, he decommitted from the Ducks and took his talents to the University of Washington.
With the Huskies, Baker left the offensive side of his game behind and slotted in as a starting safety. While he only pulled in one interception on the season, the freshman made an immediate impact; he piled up 80 total tackles, along with one sack and two forced fumbles.
After three seasons in college, Baker entered the 2017 NFL draft. While there were some concerns about his size—Pro Football Focus specifically noted that it could be a problem against tight ends and bigger receivers—the Arizona Cardinals weren't too worried. They traded up to snag him early in the second round, and he's since repaid that faith with two Pro Bowl appearances and one All-Pro honor during his first three NFL seasons.
What is Budda Baker's real name, and why is he called Budda?
Unless you're a hardcore Arizona Cardinals fan, you probably don't know Budda Baker's true identity. The safety's actual name is Bishard, but he's been going by his nickname ever since childhood.
There are actually two accounts of how Baker picked up his unique nickname; at their core, though, they both drew up the safety's appearance.
According to the Seattle Times, Baker's mother gave him the nickname shortly after he was born; as a baby, he apparently resembled a "little Buddha doll." While the 'h' didn't stick, Budda became the boy's identity. "It's my name now," he explained. "I don't really like being called Bishard."
Fox Sports, however, said the nickname stems from Baker's aunt, not his mother. "I was short, had a big belly and my eyes are slanted," the safety explained, according to an excerpt of the story shared on SBNation.
Whatever you call him, the safety is now a rich man
No matter which story is the true account, one thing is perfectly clear: Budda Baker has now written his name in the NFL record books.
On Tuesday, the Arizona Cardinals inked their safety to a four-year, $59 million contract extension. While those numbers may sound pretty small compared to Patrick Mahomes' new deal, they're still significant. Baker is now the highest-paid safety in NFL history.
While his paychecks—they'll shake out to an average of $14.75 million per season—will presumably be made out to Bishard Baker, the safety won't mind. Everyone around the NFL knows him as Budda, and they know he's a top-tier talent.
Stats courtesy of Sports-Reference and Pro-Football-Reference