What Is Russell Wilson's Salary and Net Worth?
Russell Wilson is one of the NFL's most famous quarterbacks. He's had an outstanding career in just eight seasons in the league, all with the Seattle Seahawks, and has established himself as worthy of the high salary he receives. Here's a look at Wilson's net worth and how he's earned such a massive amount.
Quarterback Russell Wilson
After a college career playing football and baseball at North Carolina State University and the University of Wisconsin-Madison, Wilson was considered too short to play in the NFL, reports Biography.com. Teams chose five other quarterbacks before the 5-foot-11 athlete in the 2012 NFL Draft. Then, the Seahawks picked Wilson with the 75th overall pick.
Soon, he earned the starting quarterback position and earned Rookie of the Year. In just his second year with Seattle, he took the Seahawks to Super Bowl XLVIII, where they beat the Denver Broncos 43-8. In 2014, Wilson became the first quarterback to start in two Super Bowls in his first three seasons. However, the team lost to the New England Patriots that year.
In the next two seasons, the Seahawks lost in the playoffs, but Wilson set personal records, including leading the NFL's passer rating in 2015. The Seahawks missed the playoffs in 2017 but were able to return in 2018. That year Wilson had a personal best of 35 passing touchdowns. After another great season in 2019, he joined his first AP All-Pro team.
Wilson's salary from the NFL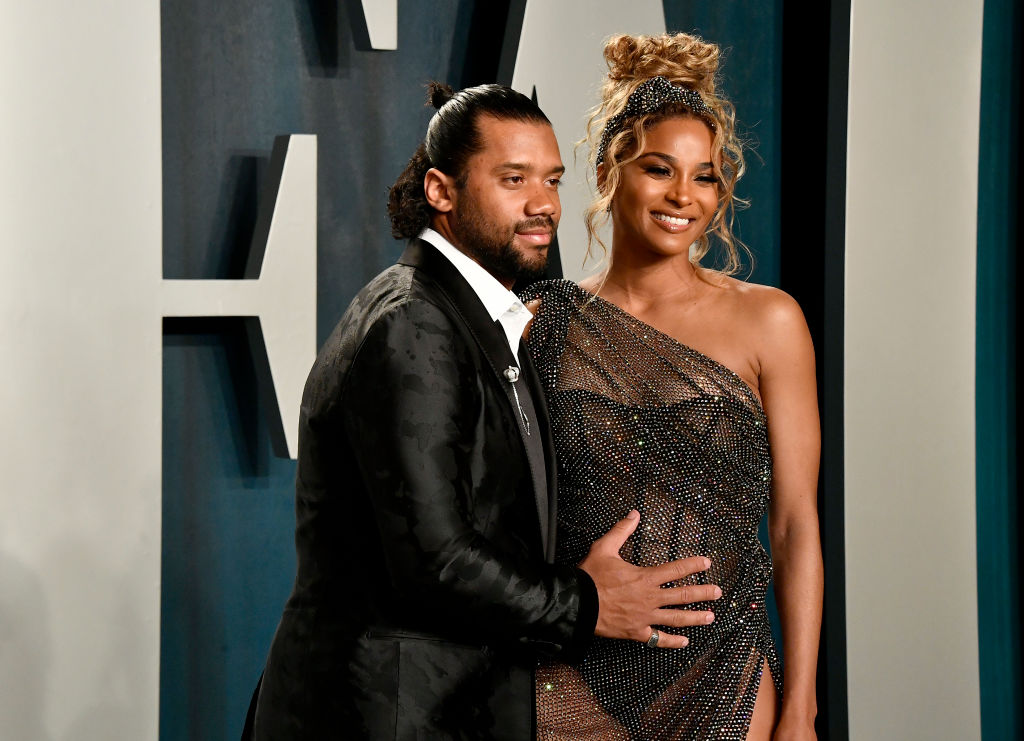 Teams have compensated Wilson well thanks to his stellar talent. The QB started out small though; his first contract with the Seahawks was for $2.99 million over four years, reports TheStreet. In his first year, Wilson earned a signing bonus of $619,400 plus his $390,000 salary. In 2013 and 2014, his earnings were just a bit higher at $526,217 and $662,434, reports Spotrac.
After his initial contract, Wilson's new agreement, signed after the Seahawks' Super Bowl win, involved a huge jump in pay. He signed a contract in 2015 for four years worth $87.6 million. This got him a signing bonus of $31 million and an annual salary of $21.9 million.
In 2019, his renewal contract, a four-year extension worth $140 million, made him the highest-paid NFL player. Now, he earns $35 million a year. Notably, there is a $65 million signing bonus, $107 million guaranteed, plus a no-trade clause. This contract keeps Wilson with the Seahawks through the 2023 season.
How much are other quarterbacks paid?
While Wilson tops the list, quarterbacks have the highest annual salaries of any NFL players. They fill the top 11 spots, according to Spotrac. After Wilson's $35 million per year, Steelers quarterback Ben Roethlisberger ranks second and earns $34 million a year.
Quarterbacks Aaron Rodgers of the Green Bay Packers and Jared Goff of the Los Angeles Rams tie for third, earning $33.5 million each. Carson Wentz, quarterback for the Philadelphia Eagles, is fifth with $32 million a year.
Wilson's net worth
Wilson's salary isn't the only source adding to his net worth. He has endorsement deals with Nike, Bose, Mercedes, Microsoft, Duracell, Alaska Airlines, and other companies. The 31-year-old also founded Tally, a mobile gaming app, and Good Man Brand, a fashion line. Forbes estimates that Wilson makes about $9 million from endorsements each year.
According to CelebrityNetWorth, Wilson made $90 million in total income between June 2018 and June 2019. His net worth is considered as high as $115 million. The QB isn't the only one in his home who makes a lot of money. As a bonus, his wife, singer and model Ciara, has her own net worth of about $20 million.