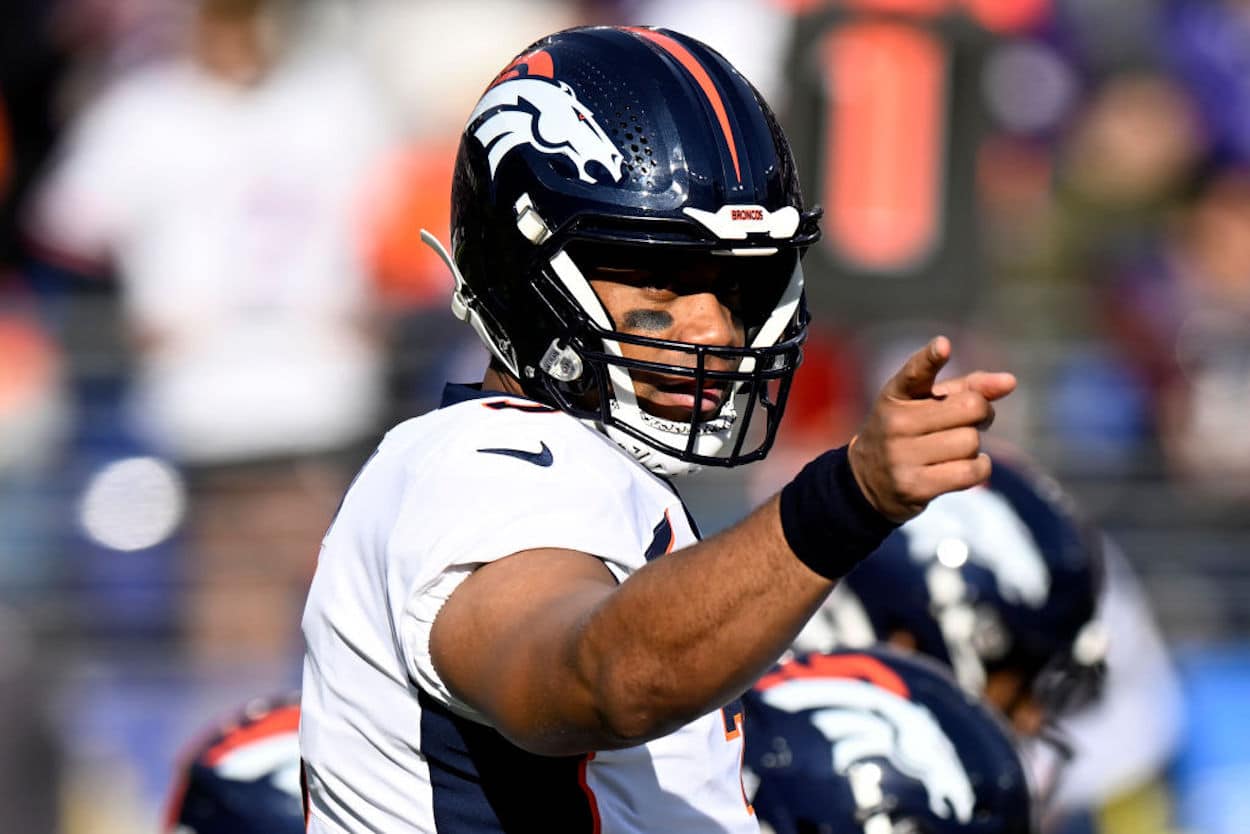 What Is Russell Wilson's Net Worth and Salary?
Quarterbacks are often the lifeblood of a successful NFL team, which explains why they're so well paid. Just consider Russell Wilson as an example of that reality.
At the risk of trotting out a cliche, the quarterback is the key to a successful football team. While there have been some exceptions when defenses ran the show, having a star under center is invaluable. That, in part, explains why guys like Russell Wilson earn so much money.
And, as you'd expect based on his resume, the Denver Broncos signal-caller is doing more than just earning market rate. In fact, he's been one of the league's highest earners for quite a while.
Don't believe me? Or just want to see the numbers for yourself? Let's break down Russell Wilson's net worth and salary.
Russell Wilson has put together a fine career on the NFL gridiron
As a younger man, Wilson could have gone pro in either football or baseball. Seattle Seahawks fans will certainly feel like he made the right choice.
Due to concerns over his height, the quarterback slid into the third round of the 2012 NFL draft. He joined the Seahawks and, despite the presence of Matt Flynn, played his way into the starting job. Wilson didn't look out of place, seizing the starting job with two hands and leading Seattle to a 2013 NFL title. They'd also reach the championship game the following campaign but came up short against the Patriots.
While the club wouldn't reach those same heights again, the quarterback's numbers remained strong. He threw for 34 touchdowns in 2017, 35 in 2018, and 40 in 2022. Those statistics, however, didn't translate into on-field success or happiness.
In March 2022, the Seahawks decided to bite the bullet and traded Wilson to the Denver Broncos. He signed an extension with the AFC West club, theoretically keeping him in Colorado until 2028.
Russell Wilson's salary totals to almost $240 million through 2022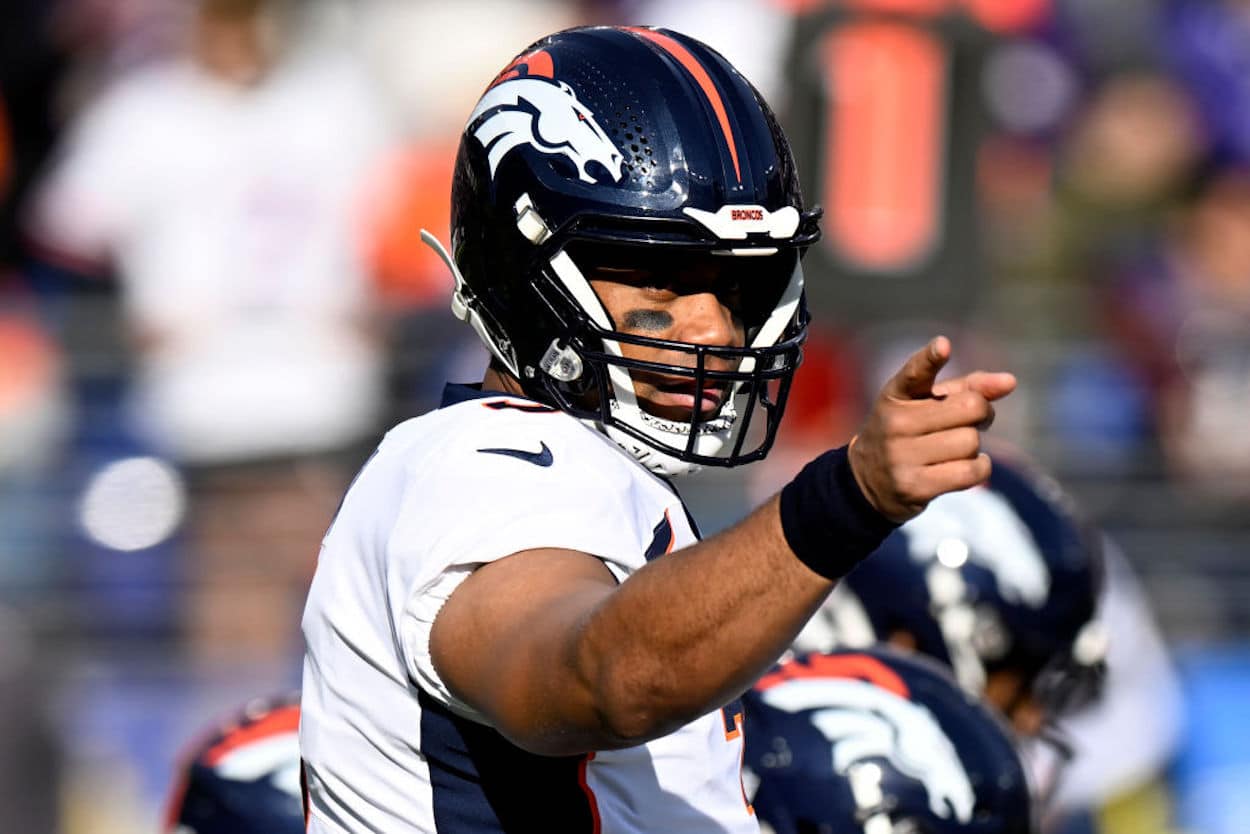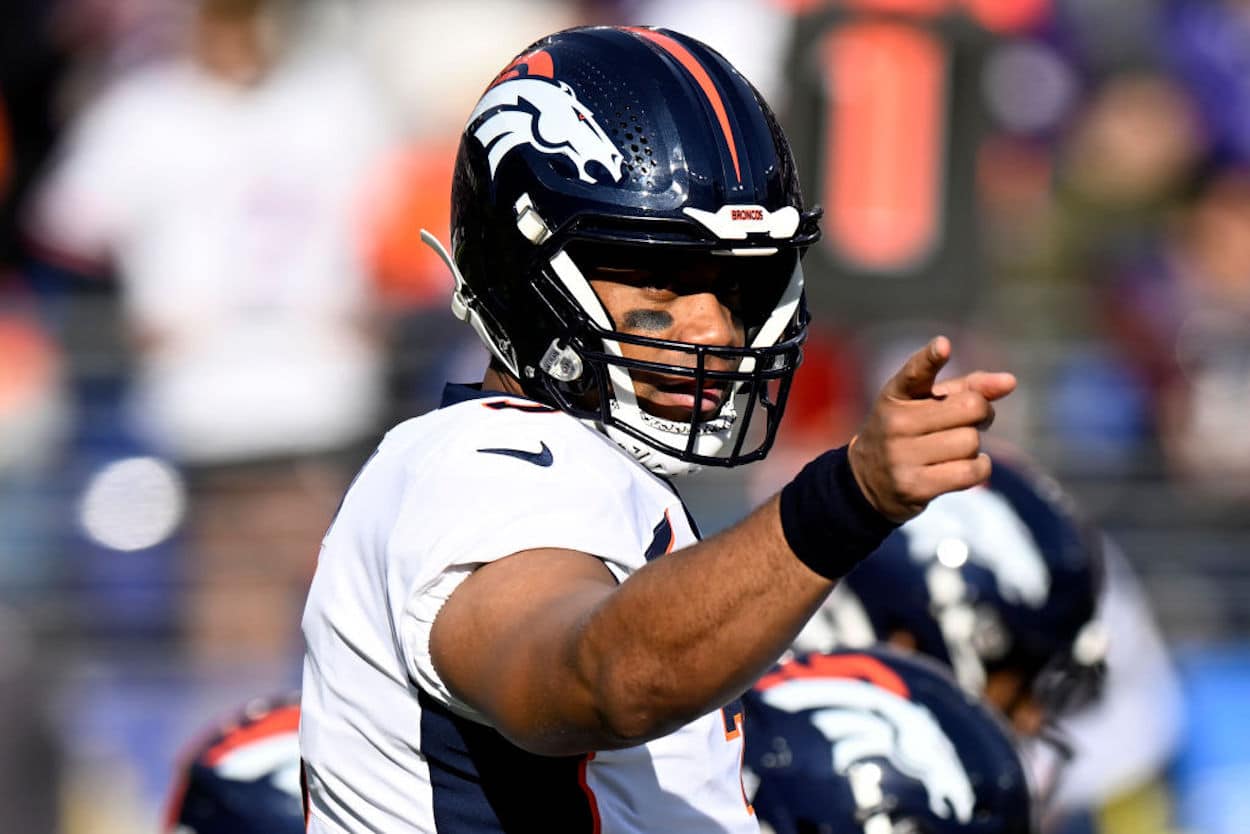 Based on that career, you'd expect Russell Wilson to have made plenty of money on the gridiron. The actual sum, which totals to nearly $240 million (h/t Spotrac) as of the 2022 campaign, is still pretty impressive.
Most of that money, of course, came from Seattle. The signal-caller spent 10 seasons in the Pacific Northwest and brought home a shade over $108 million during that time. Although Wilson hasn't earned much in Denver just yet — his 2022 wages top out at $57 million, but most of that is a signing bonus — the number will only continue to rise.
With the Broncos, Russell Wilson's salary increases year over year. What begins at $2 million in 2022 (again, most of the $57 million sum is bonuses) will jump to $8 million. That number then climbs to $17 million, $37 million, $40 million, $44 million, and, finally, $50 million.
When all is said and done, Wilson will have earned $477 million in salary over the course of his career if he stays with the Broncos for the entirety of his current contract.
Russell Wilson's net worth
While football is obviously responsible for a good chunk of Wilson's earnings, it isn't his only source of income. The quarterback has plenty of endorsement deals, has endorsement deals with Nike, Bose, Mercedes, Microsoft, Duracell, Alaska Airlines, and other companies. The 31-year-old also founded Tally, a mobile gaming app, and Good Man Brand, a fashion line. Forbes estimates that Wilson makes about $14 million from endorsements each year.
So when you combine that extra earning power with his football finances, Russell Wilson's net worth clocks in at an estimated $165 million (h/t CelebrityNetWorth). And when you consider his rising salary and marriage to Ciara, that number will only get even larger.