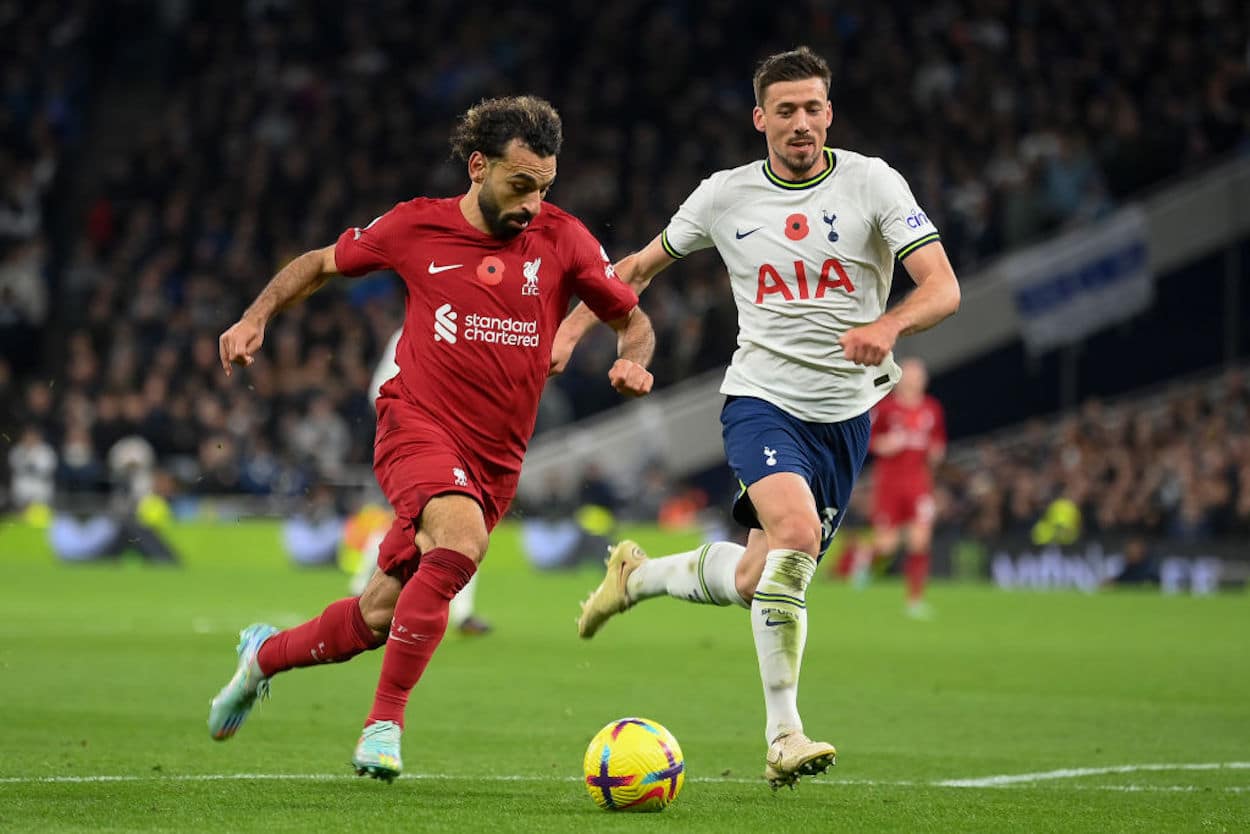 When Does the Premier League Return After the World Cup Break?
The 2022 World Cup will be fun, but Premier League fans will be desperate for domestic action to return. When exactly will that be?
While soccer fans around the globe are always excited to see a World Cup on the horizon, this year's event is a bit different. The tournament usually takes place during the Northern Hemisphere's summer, which means most soccer leagues have finished for the season. The 2022 edition, however, takes place in Qatar, meaning things have to change.
Due to the extreme heat, games have to take place in the Northern Hemisphere's winter. That, in turn, forces Europe's domestic leagues to place their respective campaigns on hold. Premier League fans know that reality all too well, as the fixture list has already been compressed to within an inch of its metaphorical life.
So, with that in mind, let's consider the question that's surely crossing every fan's mind: When does the Premier League return from the World Cup break?
Premier League play will be suspended for a bit over a month due to the World Cup
The Premier League stood out among its European peers by not having a winter break until recently. This year, though, there will be a good chunk of time without matches, although it won't necessarily be restful.
Due to the 2022 World Cup, the last round of Premier League matches ahead of the tournament will take place on Saturday, November 12 and Sunday, November 13. The World Cup Final commences on December 18, and Premier League matches return roughly a week later on December 26.
While that return date does make sense — Boxing Day is always a marquee event in Premier League soccer, ala the NFL's ownership of Thanksgiving — it does provide something of a logistical challenge. While only two teams can reach the title match, it's safe to assume that some of the Premier League's biggest stars will be within those squads. Even if the players in question are only benchwarmers, it's still a big ask to fly home, reintegrate with the club, and play a competitive match within a week. And that's not even considering the emotional hangover of victory or defeat.
The Premier League schedule won't get easier after Boxing Day
If you're feeling optimistic, you might think that the Premier League schedule will get easier after things resume on Boxing Day. In reality, that won't be the case.
The festive period is always hectic, and that's especially true this year. After playing a round of matches on the 26th, 27th, and 28th, the next matchday begins almost immediately. There are games on December 30, December 31, and January 1 before a third round of fixtures taking place from January 2 through January 5.
And, again, keep in mind that those dates come right on the back of a World Cup. Even if there were miraculously no injuries throughout the entire tournament, there will be plenty of physical and mental fatigue.
Add European matches (for clubs at that end of the table), domestic cups, and the challenge of rescheduling fixtures into the mix, and it will certainly be a challenging second half of the season.
That's what FIFA signed everyone up for, though.