Where Is Ex-Patriots Star Wes Welker Now?
Of all the undrafted NFL players who made a successful career for themselves, Wes Welker deserves to be near the top. A diminutive slot receiver from Texas Tech, Welker ended his career with the most receptions by an undrafted player and a three-time AFC champion. In his prime years with the New England Patriots, Welker was one of the league's best receivers and a threat both on the field and in fantasy football.
Where is Wes Welker now? Just how good was the Patriots legend in his heyday? Let's take a look back.
Wes Welker excelled with the New England Patriots
The dynamic duo of Tom Brady and Randy Moss seems to be the one people remember from the late 2000's Patriots. There is no denying that Brady and Moss were excellent together — Moss caught an NFL-record 23 touchdowns in 2007 — but that partnership only lasted two-plus seasons when Brady's missed 2008 season is factored in. Brady and Wes Welker, on the other hand, had five full seasons together and made the most of it. Welker was named to five Pro Bowls and made two All-Pro teams in New England from 2007-12.
A playmaking slot receiver who could turn any pass into a first down, Welker caught 672 passes for 7,459 yards and 37 touchdowns in his time with the Patriots. When Patriots coach Bill Belichick's history of turning capable players into difference-makers, Wes Welker should be the first one that comes to mind. Welker started his career as a special teams player in San Diego and Miami before climbing the receiver depth chart.
When Miami only offered Welker a second-round tender, New England sent its second-round pick and seventh-round selection to acquire the 5-foot-9 receiver. From there, the undrafted Welker quickly built a Hall of Fame resume in Massachusetts.
Injuries cut Wes Welker's productive career short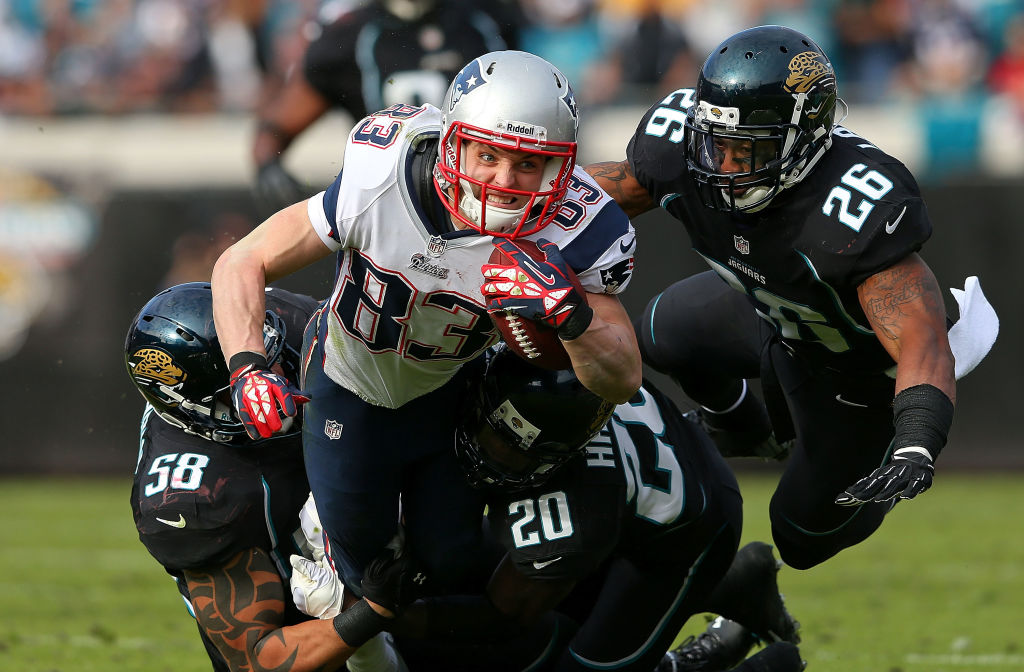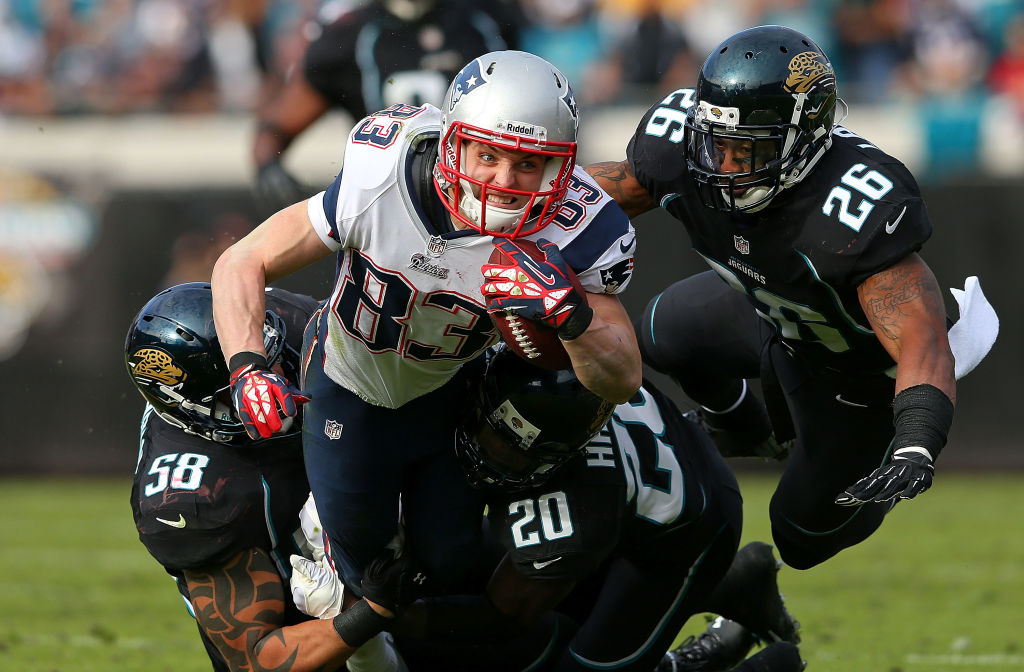 When Wes Welker and the New England Patriots couldn't agree to terms on a new contract, Welker traded one future Hall of Fame quarterback for another. Instead of catching passes from Tom Brady, Welker would be Peyton Manning's new slot receiver on the Denver Broncos. The Manning-Welker duo quickly became a dangerous one and Welker had nine receiving touchdowns by Week 11 of the 2013 season.
Unfortunately for Welker, his successful start to his Broncos career wouldn't last long. Welker was concussed in a Week 11 game against the Kansas City Chiefs and took a hit to the head later that season. Although Welker returned for the playoffs and caught eight passes for 84 yards in Denver's Super Bowl loss to Seattle, he suffered another concussion in August 2014. While recovering from the concussion, Welker was suspended four games after failing a drug test.
Welker finished the 2014 season with 49 catches for 464 yards and two touchdowns. It was clear Welker, 33 at the time, was nearing the end of his career. Welker played eight games for the St. Louis Rams and caught 13 passes off the bench before he retired.
Wes Welker is now a rising NFL assistant coach
With his playing career over, Wes Welker decided to stay in football by joining the coaching ranks. Boston Texans head coach Bill O'Brien hired Welker as an offensive assistant and special teams assistant in January 2017. Welker spent two years in Houston under O'Brien, who was his wide receivers coach and offensive coordinator in New England.
Welker spent last season as San Francisco's wide receivers coach. Rookie Deebo Samuel caught 57 passes for 802 yards and three touchdowns. Midseason acquisition Emmanuel Sanders, Welker's former teammate in Denver, helped San Francisco to the Super Bowl. Welker will return to the defending NFC champions in 2020.