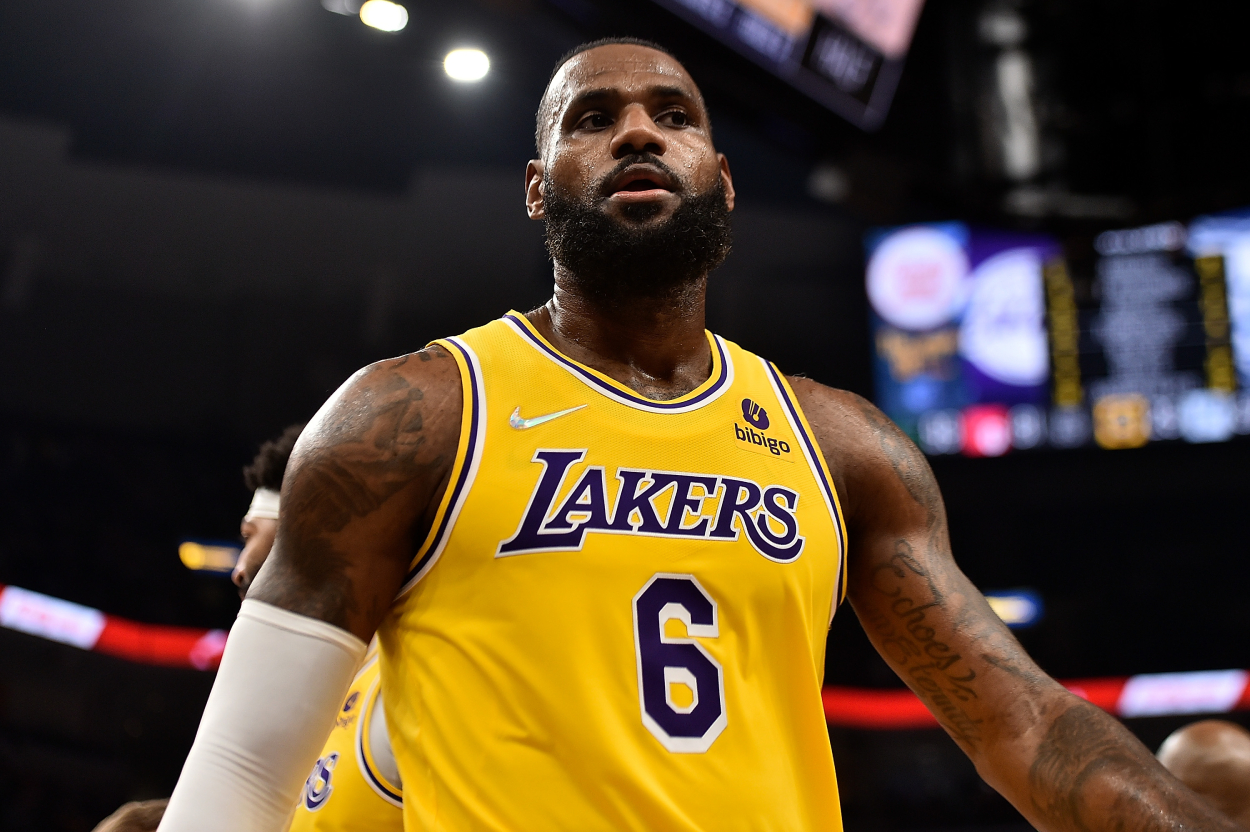 Where Does LeBron James Rank in Lakers History?
There have been a lot of great players to play for the Los Angeles Lakers, but where does LeBron James rank among the all-time greats in franchise history?
There's no doubt about it: LeBron James is the best player currently playing for the Los Angeles Lakers. He's also one of the greatest players to ever play in the NBA and seems to be getting better with age.
However, James isn't the only big-time star to ever wear a Lakers jersey, as the franchise has a rich history filled with a plethora of legendary icons and league championships.
So, where does LeBron rank in team history?
That's sort of a tough question to answer. He's probably No. 1 or 2 out of all players to ever play in the NBA, but he has only been a part of the Lake Show for a few seasons. It would be wrong to rank him above guys like Kobe Bryant and Magic Johnson on the Lakers list, given that they spent their entire careers with the franchise.
We still attempted to answer the aforementioned question, though, as we ranked LeBron James among the greatest Lakers players ever. The legends' careers with the organization (individual and team accomplishments while playing for the Purple and Gold) hold a lot of weight. But since there are players like Byron Scott, who spent 11 seasons and won three championships with the team despite only averaging 14.1 points, 2.8 rebounds, and 2.5 assists in the NBA, we still put the players' full careers into consideration.
Here's your list.
10. George Mikan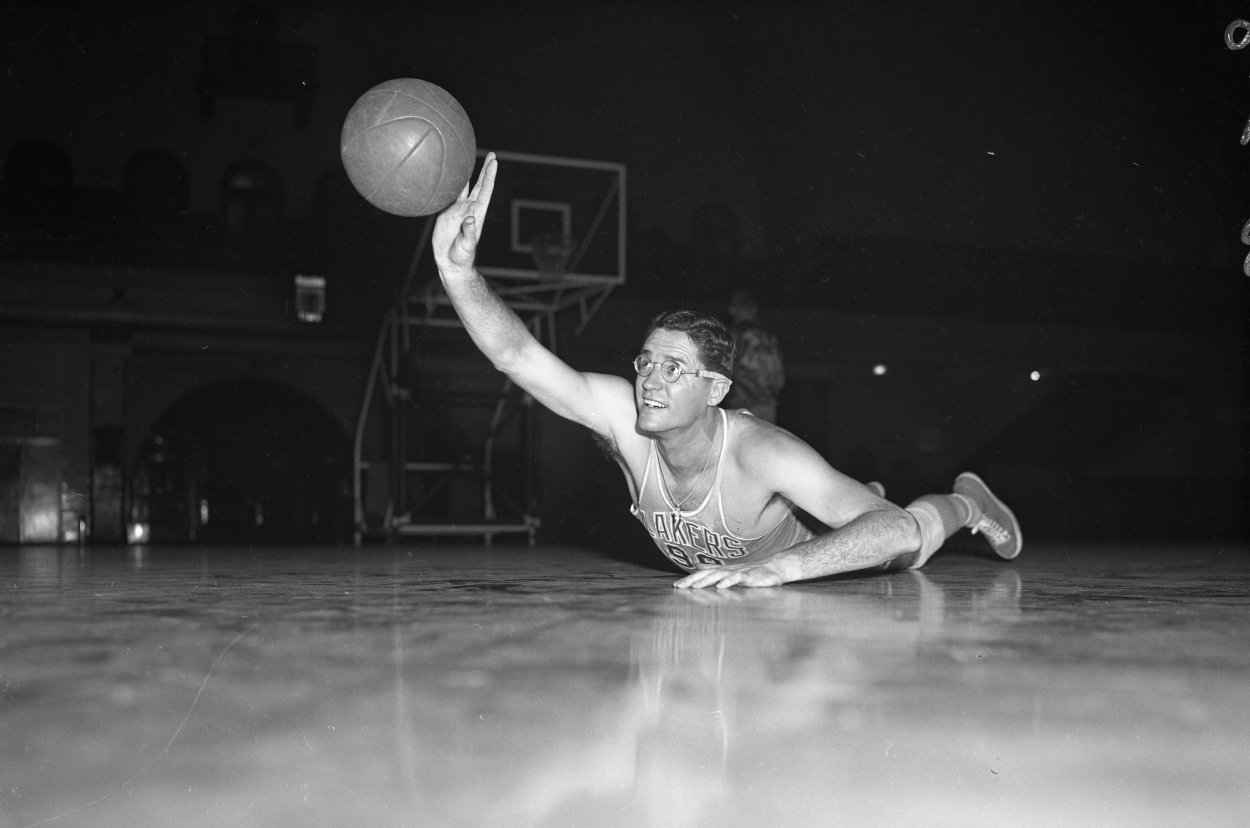 George Mikan was the Lakers' first big-time star. He led the BAA or NBA in points per game in his first three seasons and went on to win five championships with the organization. Mikan averaged career numbers of 23.1 points and 13.4 rebounds.
However, since he only played for seven seasons and the 50s were such a different era, Mikan only ranks 10th.
9. Wilt Chamberlain
Listen, Wilt Chamberlain deserves to be much higher than this in terms of all-time NBA rankings. He earned four league MVPs and finished with an incredible career stat line of 30.1 points and 22.9 rebounds per game. He also ranks No. 1 in NBA history in total rebounds with 23,924.
However, while Wilt's one title and averages of 17.7 points and 19.2 boards per game throughout his years in LA certainly put him in the top 10, he only played on the Lakers for five seasons. He also averaged just 14.0 points in his last two years on the team. So, because of that, we're keeping him at ninth.
8. LeBron James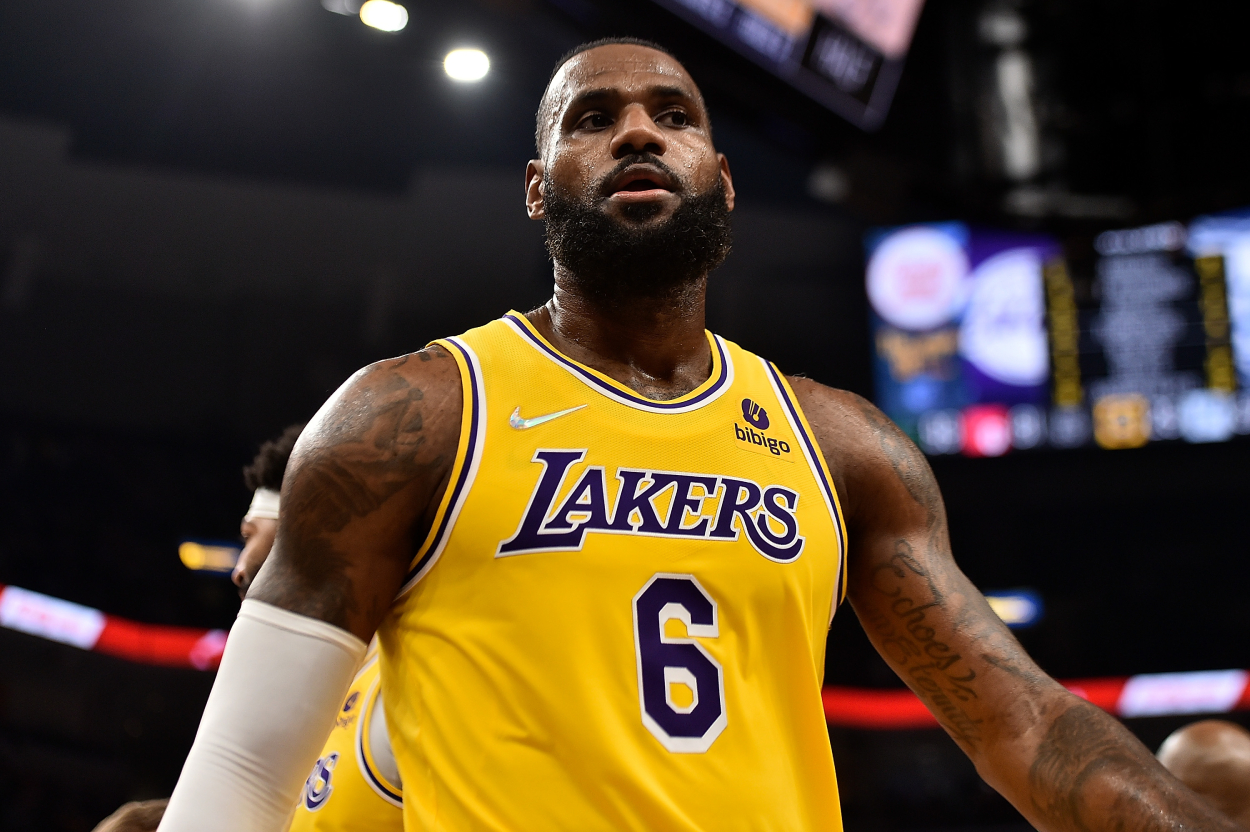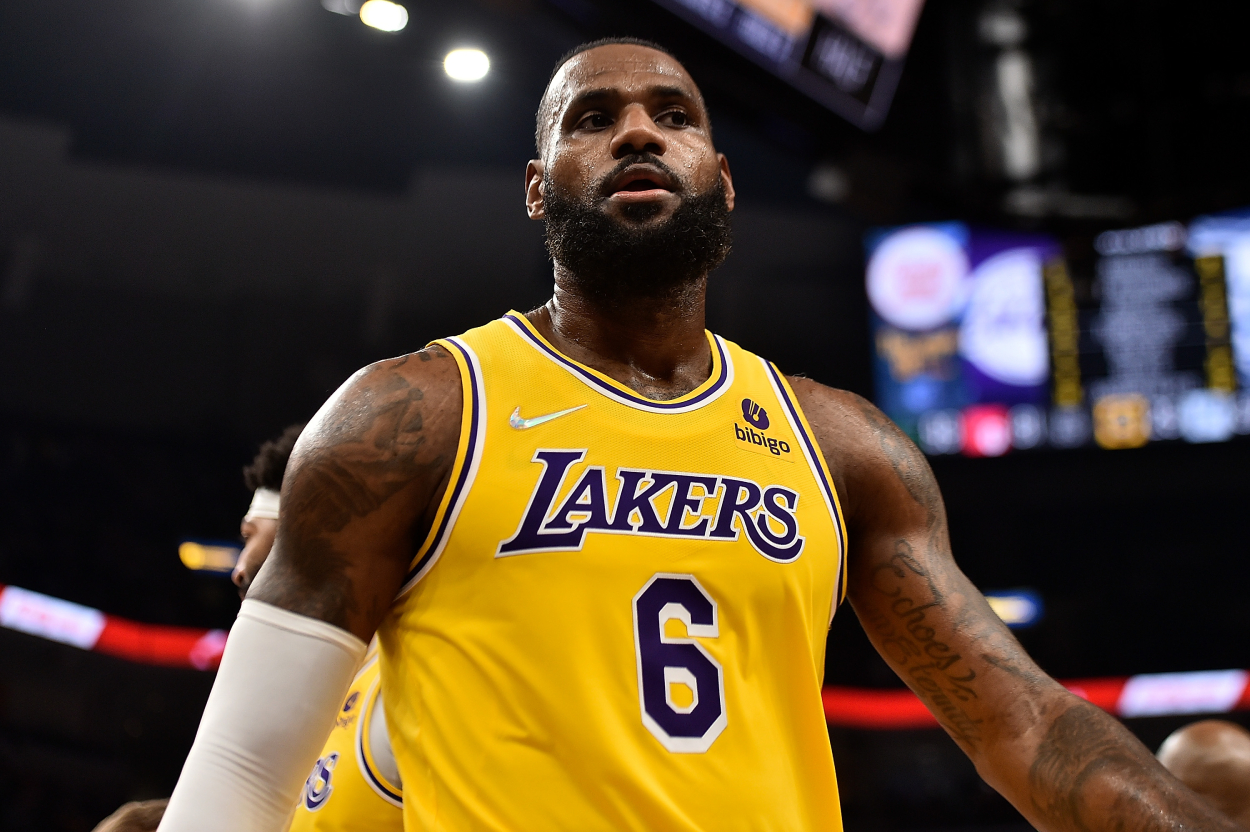 Like Chamberlain, LeBron James also ranks higher than this in the all-time NBA rankings. He is a four-time NBA MVP and in the top eight all-time in points and assists.
His 2020 title still puts him among the Lakers greats, and his ability to average 25.9 points across his four seasons with the team so far gives him the nod over Chamberlain. But since 2021-22 is only his fourth season with the Lakers, James simply hasn't accomplished enough in the Purple and Gold to rank higher than eighth.
7. James Worthy
James Worthy had a great NBA career and spent the entirety of it with the Lakers. He won three championships with the team and averaged a nice 17.6 points, 5.1 rebounds, and 3.0 assists for his career. Worthy also earned the 1987-88 NBA Finals MVP award.
6. Elgin Baylor
Elgin Baylor is tough to rank because he never actually won any championships with the Lakers. But it's hard to knock his individual production, so that helps him rank higher than Worthy.
Baylor averaged 27.4 points, 13.5 rebounds, and 4.3 assists during his NBA career, in which he spent the entirety of with the Lakers. He was also an 11-time All-Star and won All-Star MVP in 1958-59.
5. Jerry West
Jerry West was an absolute star during his NBA career. In his 14 pro seasons that were all spent on the Lakers, he earned 14 All-Star selections and led the NBA in scoring in 1969-70 with 31.2 points per game. West averaged 27.0 points, 6.7 assists, and 5.8 rebounds for his career and won the 1969 Finals MVP award.
Since he just won one title, though, West is only No. 5 in these rankings.
4. Shaquille O'Neal
Shaquille O'Neal was arguably the most dominant player to ever play in the league, and he spent eight seasons of his prime with the Lakers. O'Neal earned seven of his 15 total All-Star selections in LA and won league MVP in 1999-2000. He also led the franchise to three championships and averaged 23.7 points and 10.9 rebounds for his career.
Since he spent 11 seasons on other teams, though, he only ranks fourth here.
3. Magic Johnson
Magic Johnson had a tremendous pro career with the Lakers, earning 12 All-Star selections and winning five championships across 13 seasons. He also won league MVP three times and averaged 19.5 points, 11.2 assists, and 7.2 rebounds for his career.
Johnson was one of the greatest point guards ever (he ranks in the top six in career assists), and he spent his entire NBA tenure with the team. So, putting him in the top three was a no-brainer.
2. Kareem Abdul-Jabbar
It would be reasonable to put Magic Johnson above Kareem Abdul-Jabbar on this list, as Abdul-Jabbar spent six of his 20 seasons with the Milwaukee Bucks and even won a title there. But Kareem's overall career accomplishments are just too significant to put him at No. 3.
He earned 19 All-Star selections, won six MVP awards, and has six championship rings. He is also No. 1 in NBA history in total points with 38,387 and No. 3 in rebounds with 17,440.
1. Kobe Bryant
Kobe Bryant spent all of his 20 NBA seasons with the Lakers, and he became one of the greatest players of all-time in the process. He earned 18 All-Star selections and a league MVP in his career, and he led the NBA in scoring twice. Bryant also won five championships for the franchise and is in the top four in league history in total points with 33,643.
There have been a lot of great players in Lakers history, but Kobe's career accomplishments combined with the fact he spent all of his 20 pro seasons with the team make him the greatest Laker ever.
Stats courtesy of Basketball Reference