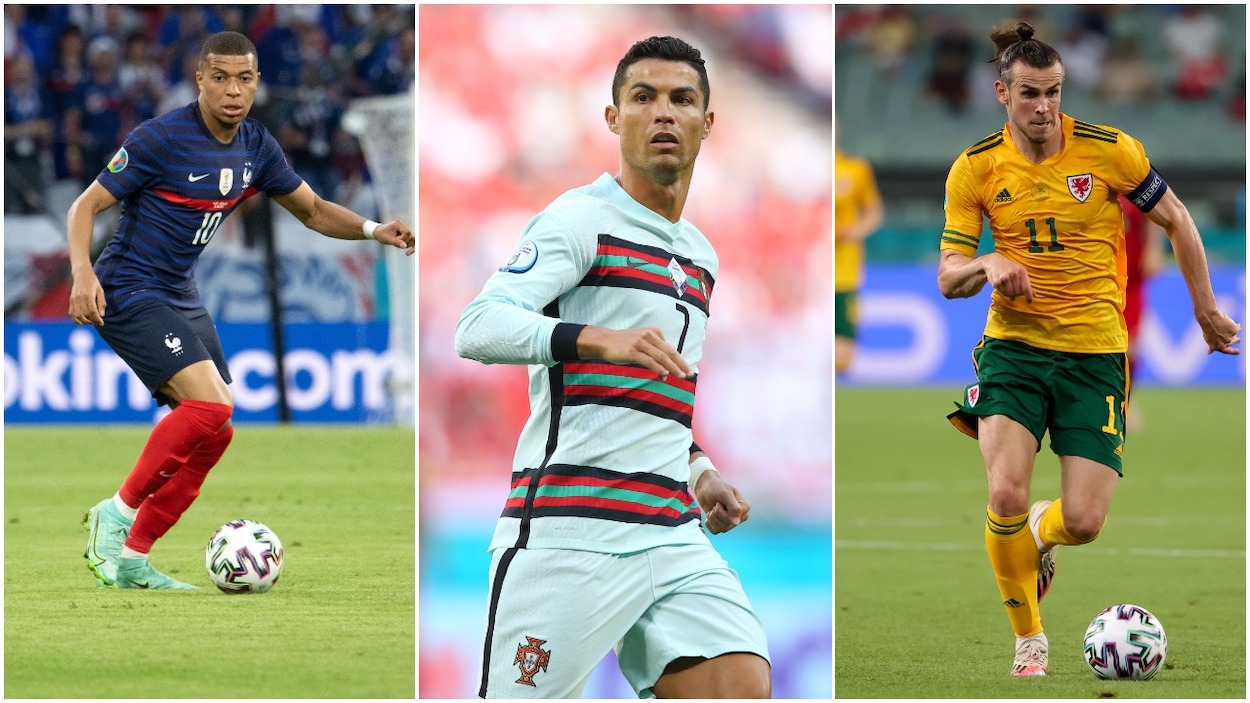 Who Is the Highest-Paid Player in Euro 2020?
Portugal's Cristiano Ronaldo, Wales' Gareth Bale, and three Frenchman headline the list of the highest-paid players' Euro 2020 has. Even with all the big names, there are several highly-paid footballers who aren't in Euro 2020, including the highest-paid soccer player in the world in 2020, Argentina's Lionel Messi.
Who is the highest-paid player in Euro 2020?
There are many possible answers as the every-four-year tournament brings together the most extensive collection of soccer superstars outside of the FIFA World Cup. The actual answer to the question may not be a surprise, but it isn't the current highest-paid soccer player in the world. He can't play in this tournament.  
There are lots of highly-paid professional soccer players playing in Euro 2020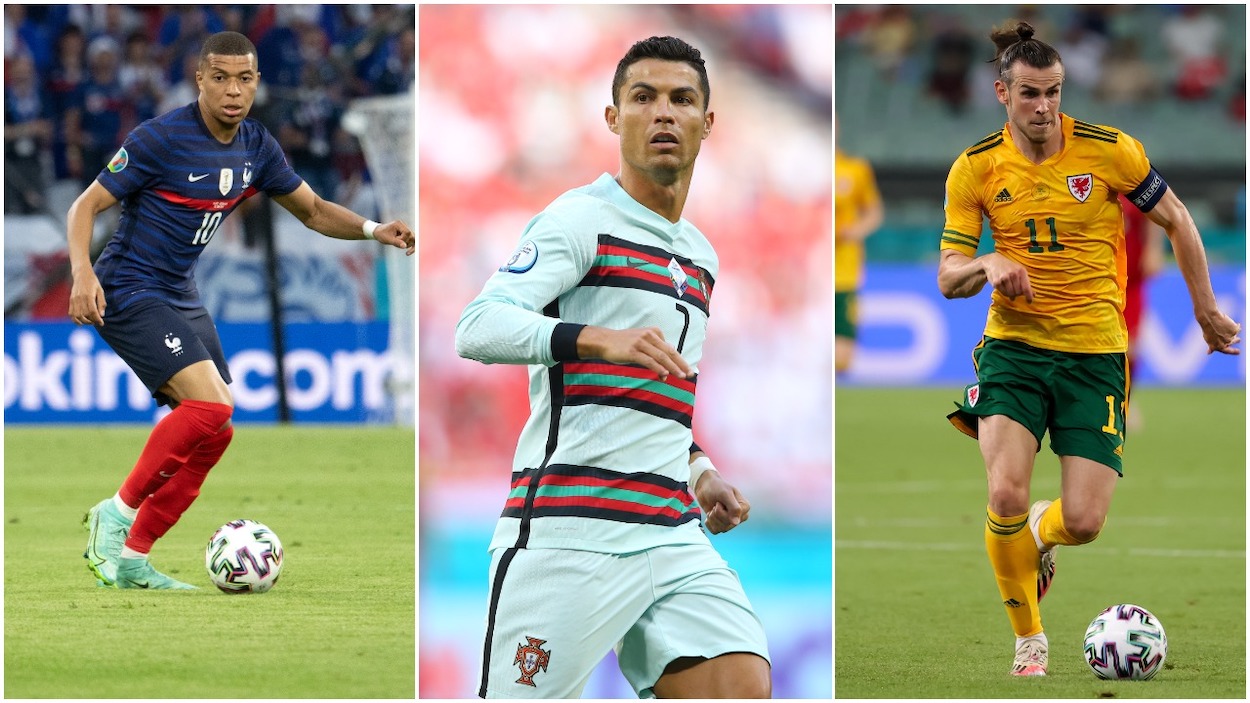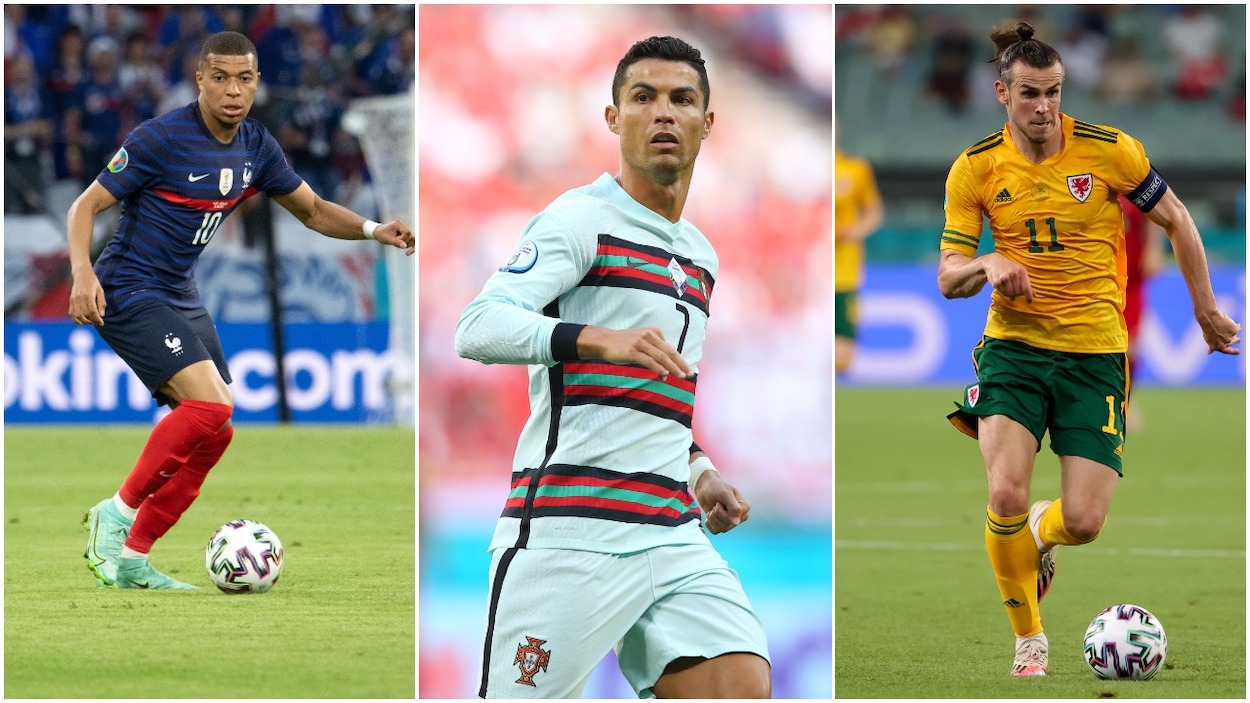 Euro 2020 (or Euro 2021 unofficially because it is happening in June 2021 due to a year-long COVID-19 delay) is the second-most prominent international soccer tournament. The tournament includes the 24 best teams representing countries in Europe.
Players who play in professional leagues worldwide, including some of the highest-paid players in the top five leagues – England, Germany, Spain, France, and Italy – make up the teams competing in Euro 2020.
According to the Forbes list of highest-paid soccer players in the world, seven of the top 10 highest-earning soccer stars are in Euro 2020. This list uses players' total 2020 earnings, combining their professional club salary plus endorsement deals.  
The players who are on the list but fall short of the top spots span the continent. They are Spain's and Manchester United's David De Gea (No. 10 on this list with $27 million in 2020 earnings), Poland's and Bayern Munich's Robert Lewandowski (No. 9, $28 million), Wales' and Real Madrid's Gareth Bale, (No. 8, $29 million), and three France National Team players, Barcelona's Antoine Griezmann (No. 7, $33 million), Manchester United's Paul Pogba (No. 6, $34 million), and Paris Saint-Germain's Kylian Mbappe (No. 4, $42 million). 
Cristiano Ronaldo is the highest-paid player in Euro 2020
The highest-paid player Euro 2020 has is Portugal and Juventus' Cristiano Ronaldo. The 36-year-old superstar made $70 million for playing with his Italian club in 2020. The man with the world's most-followed Instagram account made an additional $47 million in endorsements for a grand total of $117 million last year.
Ronaldo is the first-ever footballer to earn $1 billion in his career and is such an economic force in the world that he can move markets with simple actions and words.
In a press conference following Portugal's opening Euro 2020 match, the notoriously health-conscious forward hid two bottles of Coca-Cola displayed in front of him while imploring people to "drink water" in his native Portuguese.
The move caused the soda company to lose $4 billion in valuation as their stock price dropped from $56.10 to $55.20.
Ronaldo isn't an overpriced pitchman, though. He backs it up on the field as well. His 778 career goals for club and country make him the higher-scoring player of all time. The two goals he scored in Portugal's opening 3-0 win against Hungary made him the most prolific goal-scorer in European Cup history, giving him 11 career goals.
Several of the world's highest-paid players aren't in 2021 Euros
Although Ronaldo is the highest-paid player at Euro 2020, he's not the highest-paid player in the world from 2020. That honor goes to Barcelona and Argentina's Lionel Messi for the first time in his career. Ronaldo's primary rival takes home $92 million from his Spanish league club and $34 million in endorsements for a total of $126 million.
In addition to Messi, two other of the highest-earning soccer players in the world aren't eligible for Euro 2020. Brazil's and Paris Saint-Germain's Neymar Jr. (No. 3, $96 million) and Egypt's and Liverpool's Mohamed Salah (No. 5, $37 million) play in Europe but don't hail from there.
Even without these highly-paid soccer superstars, there will still be plenty of money on the pitch during Euro 2020. The seven players above playing in the tournament made an incredible combined $370 million in 2020.
When top teams like France, England, Germany, Spain, Belgium, and Portugal inevitably play each other in the knockout rounds, there could be well over half a billion dollars in earnings represented on the pitch at any one time.  
All stats courtesy of Transfermrkt