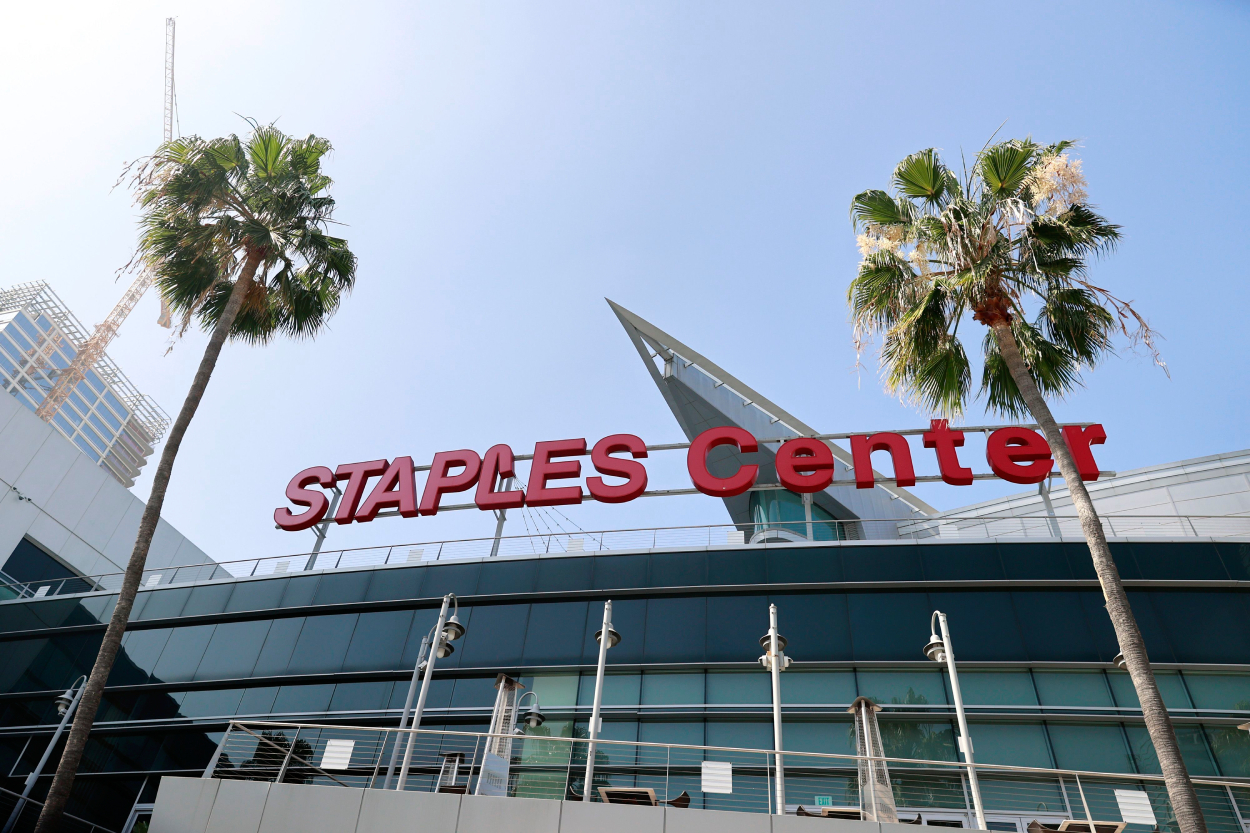 Why Does Staples Center Have a Different Name?
Staples Center has a new name, as the home of the Los Angeles Lakers, Clippers, Sparks, and Kings is now called Crypto.com Arena. So, why is that the case?
For years, Staples Center has been one of the most popular venues in the NBA and pop culture in general. No matter what event it has had on its schedule, several celebrities have likely been in attendance.
But now, you have probably noticed that Staples Center no longer goes by the name "Staples Center." The home of the Los Angeles Lakers, Clippers, Sparks, and Kings is now called Crypto.com Arena.
So, why is that the case?
Why does Staples Center have a different name?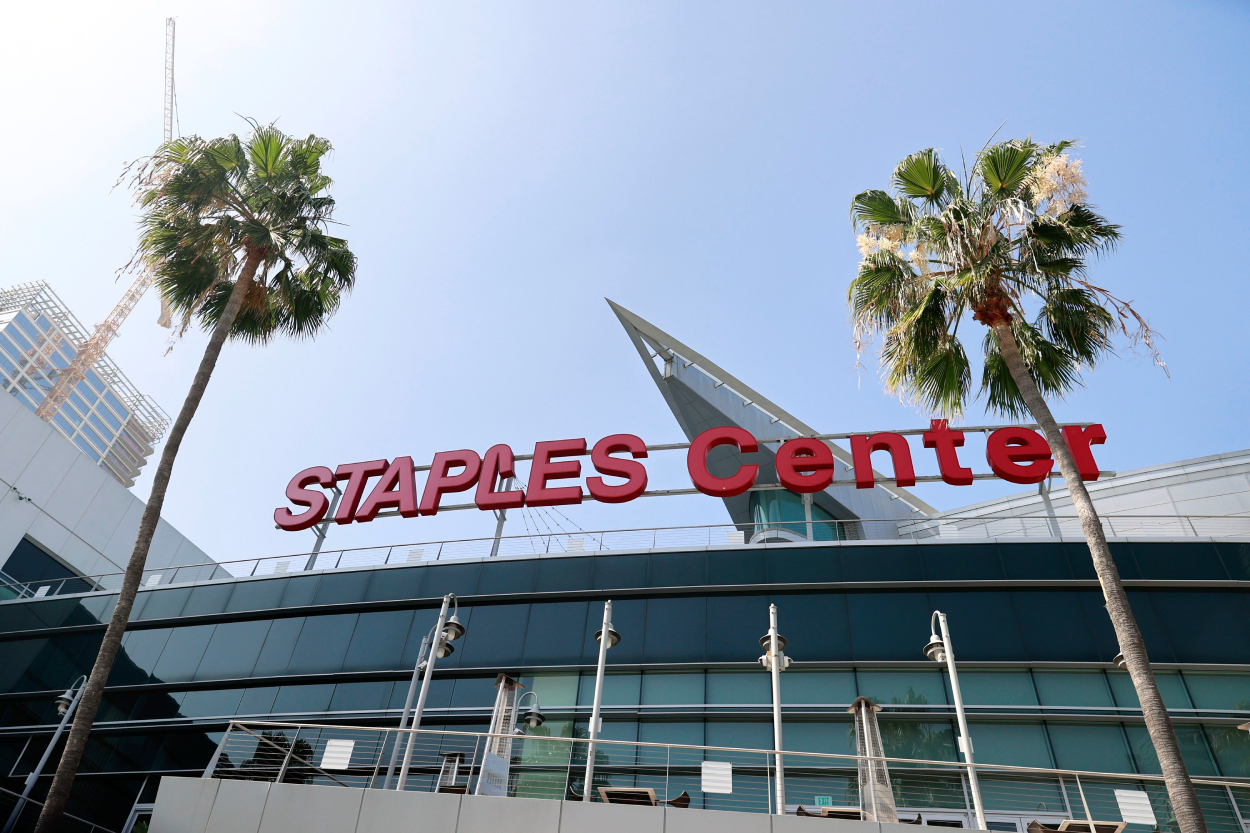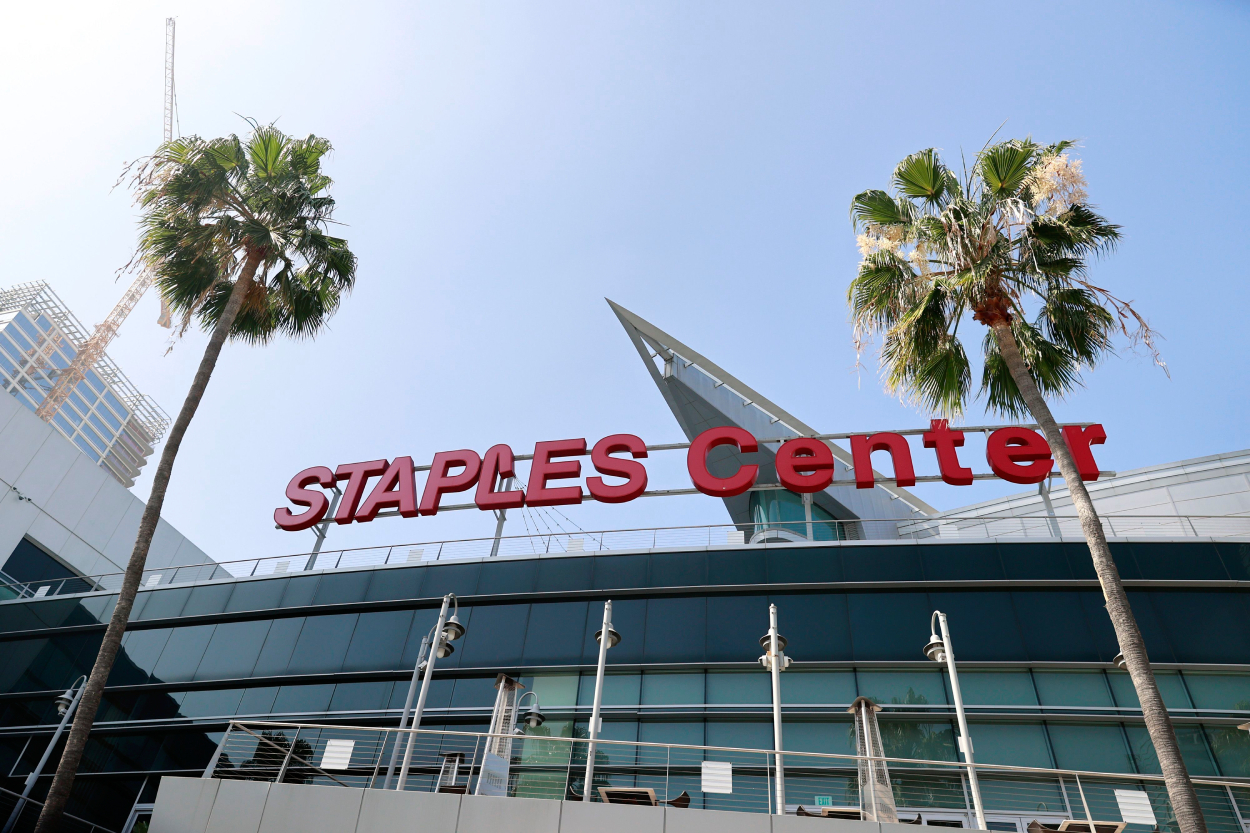 In November, AEG, the owner of the iconic downtown LA venue previously called Staples Center, announced that its building would be changing its name. It revealed that it would be called Crypto.com Arena starting on Christmas Day.
Like everything else in the world, the change has to do with money.
According to former Los Angeles Times reporter Arash Markazi, Staples, the office supplies company, originally had a 20-year contract to own the building's naming rights. It then later agreed to a lifetime deal. But money talks and Crypto.com is reportedly paying $700 million over 20 years in the new agreement, making it the richest deal of its kind, per ESPN.
So, what is Crypto.com? It's a cryptocurrency platform that has several other sports-related sponsorship deals with the UFC, Montreal Canadians, Philadelphia 76ers, Formula One, and others. It was also only founded in 2016, proving cryptocurrency's significant growth in popularity in recent years.
Staples was home to many iconic moments
The name change news came as a surprise to everyone, not just because the arena had had the same moniker since opening in 1999, but Staples Center was also home to a plethora of iconic moments.
Los Angeles Lakers legends Shaquille O'Neal and Kobe Bryant opened it in the grandest of ways by winning three NBA championships in its first three years of existence. In total, the Lakers won six titles in Staples Center and hosted several legendary games. Bryant had his 81-point performance in Staples, led LA to a Game 7 win in the 2010 NBA Finals over the Boston Celtics, and later scored 60 points in his final NBA game ever.
However, they weren't the only LA organization to have success while calling their home arena Staples Center. The Los Angeles Clippers have yet to hang a banner in the building, but the Kings have won two Stanley Cup titles there, and the Sparks have won three WNBA championships.
The venue has also hosted the Grammys, NBA and NHL All-Star games, and multiple memorials for prominent people, including Kobe, Nipsey Hussle, and Michael Jackson.
The Staples Center news received a mixed reaction
Because of all the history that has taken place in the arena previously called Staples Center, not everyone has been thrilled with the news.
"It will definitely be weird," Paul George said, per Sports Illustrated's Farbod Esnaashari. "It's the same location, but it's kind of like you're stripping the history here by calling it something else."
Lakers star Russell Westbrook, on the other hand, is just glad that it's the same building.
"Staples Center got so many great memories, just for me as a kid growing up in LA, so many great things have happened in that building, regardless of the name," Westbrook said, per USA Today's LeBron Wire. "The building itself is still the building. And that's what's most important. That's all you can think about."
However, Shaq, who, again, won three titles and became an NBA superstar in Staples Center, is OK with the name change.
"I'm glad they're taking the name of the Staples Center down," O'Neal said on an episode of The Big Podcast with Shaq. "That was our building. … Staples Center belonged to Shaq and Kobe forever."
No matter how you feel about the name change, it will likely take time to get used to calling it Crypto.com Arena. For many, it will be Staples Center forever.