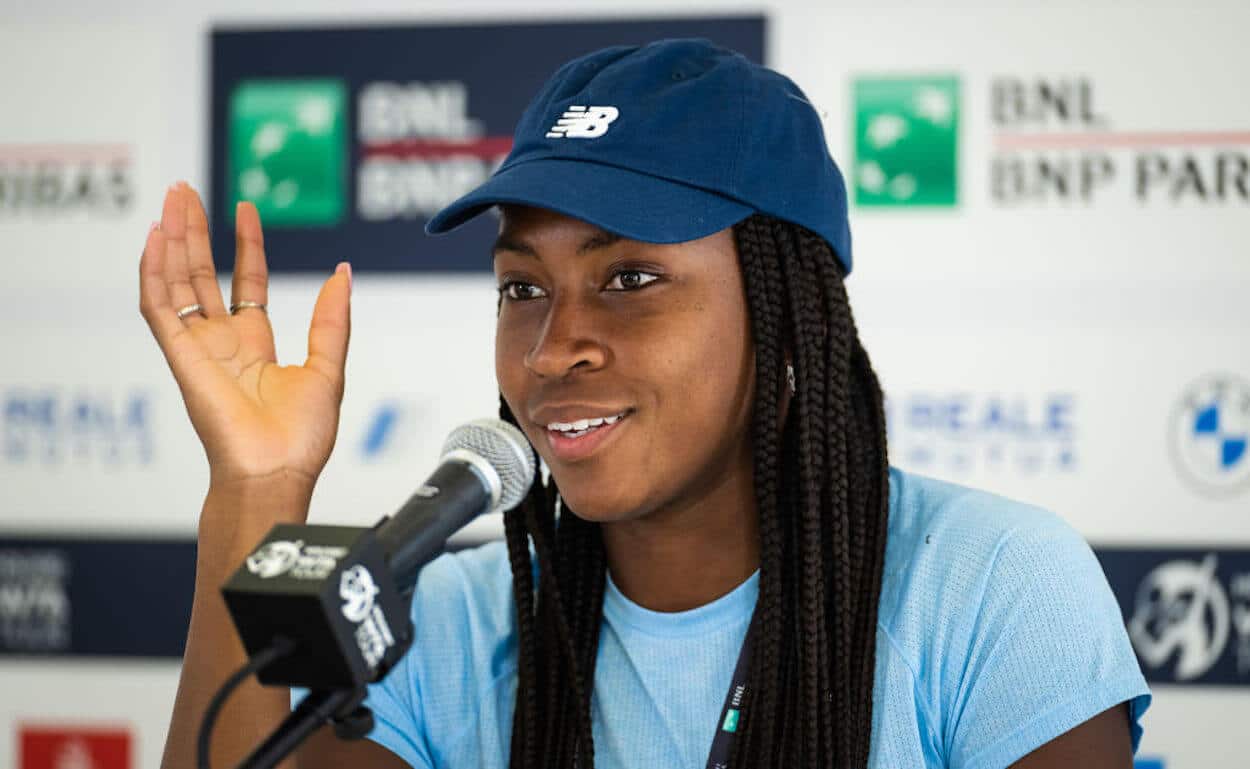 Why Is Coco Gauff Called 'Coco'?
While you're probably familiar with Coco Gauff and her tennis skills, do you know her real first name?
What's in a name? If you're a professional tennis player, quite a lot. Without a team alongside you, you're only as good as your own reputation. And, thankfully for Coco Gauff, the young American has quite a good one.
During her time on the court, Gauff has established herself as a promising talent capable of pushing into tennis' upper echelon. Her rise to fame, however, has probably raised a question for many fans: Why is she called "Coco"?
With that in mind, let's consider Coco Gauff's real name and how she got her famous moniker.
What is Coco Gauff's real name?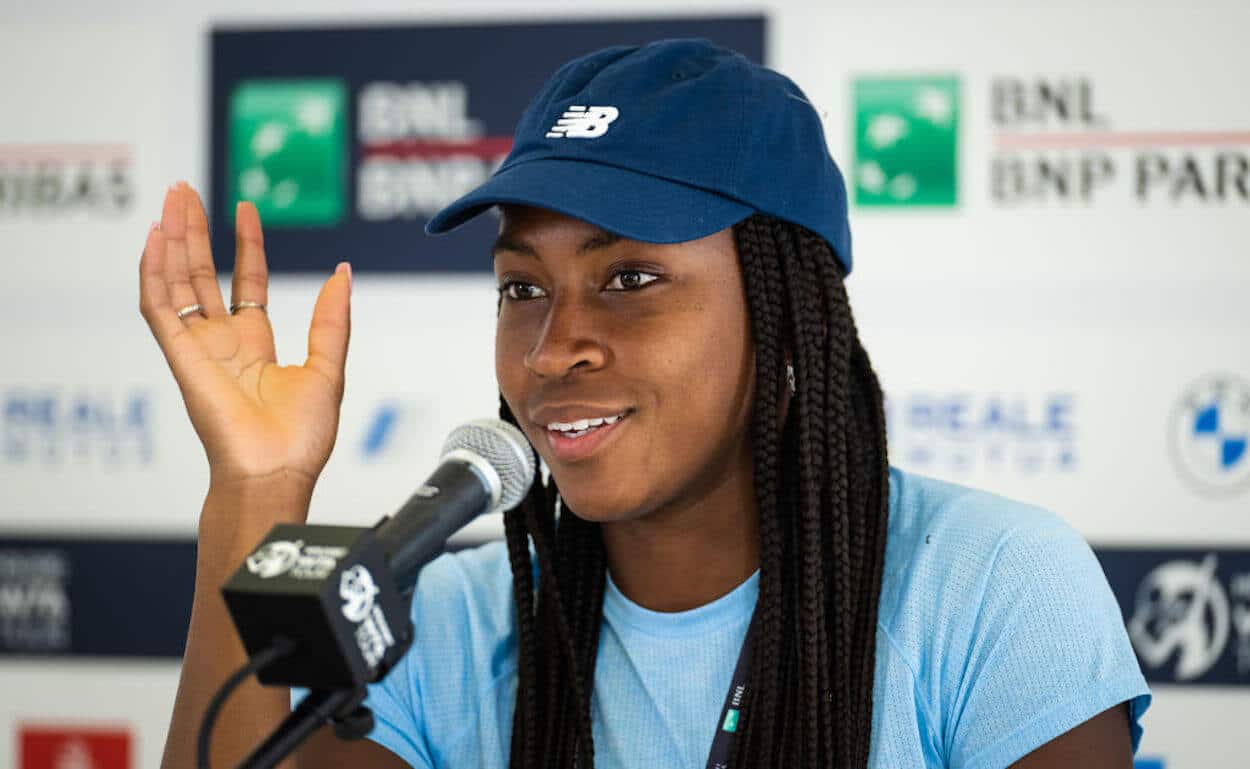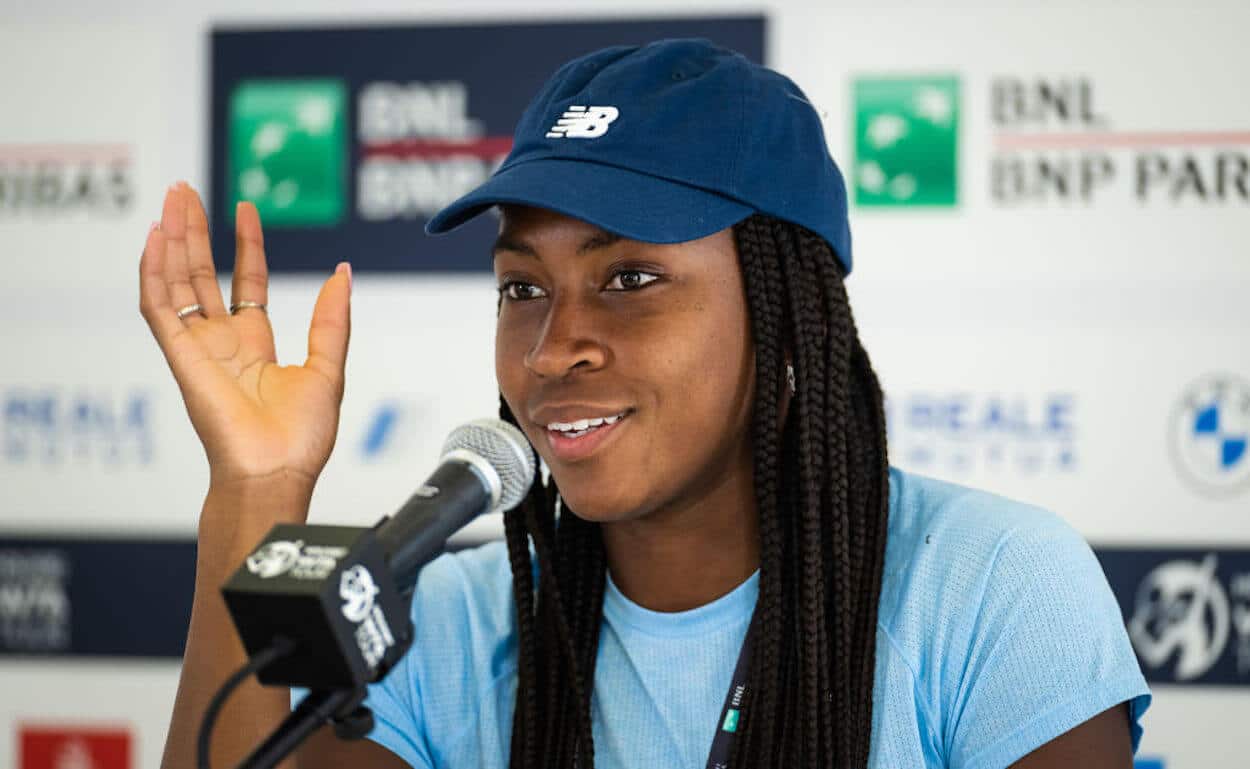 For the most part, Coco Gauff goes by her famous nickname. Her birth certificate, however, has another name.
Gauff's first name is Cori, making her full name Cori Dionne Gauff. The letter C is clearly a favorite amount the family. Coco's parents are Corey and Candi; her brothers are named Codey and Cameron.
As you might have noticed, Coco's first name sounds just like her dad's, even though they're spelled differently. And as anyone who's grown up around a big family or gone to school with similarly named classmates can confirm, that's a recipe for confusion.
Enter her nickname to solve the problem.
Coco Gauff got her famous nickname to make things less confusing around her father
So now that we've established Coco Gauff's birth name, we can push ahead and consider where Coco came from. As alluded to above, it started out as a way to avoid confusion between two similar monikers.
"So my dad's name is also Corey, and my parents always wanted their first child to be named Corey/Cori. Actually, no, I take that back! My mom wanted her first child to be named that, but my dad said if I were a boy, he wouldn't have named me Corey because he didn't want a junior," Gauff explained in a Sports Illustrated Kids interview. "My nickname came about because we both can't be named Corey/Cori, that'd be confusing. I believe it was my aunt who said, 'Oh, we should just call her Coco.'"
And while that makes logistical sense, there was another factor at play. Coco also carried a bit of sentiment weight, further connecting father and daughter.
"When my dad was growing up, people used to call him Co, and I guess they just said, 'Oh, Coco's a cool nickname,'" Gauff added. "Ever since then, I've been going by Coco. For sure more people used Coco than Cori."
Whatever you call her, Gauff deserves some respect on her name
When you're talking about birth names, parents, and childhood names carrying into adulthood, it's easy to inadvertently get a bit patronizing. Coco Gauff, however, is more than worthy of being held in high regard.
The American made a name for herself as a youth player and pushed even further on the junior circuit. While reaching the number one spot in the junior rankings would be a more than respectable high point, Gauff wasn't done there. She made her US Open debut at age 14, stepped into the spotlight at Wimbledon in 2019, and only kept climbing. The teenager claimed the number one spot in women's doubles and broke into the top 10 on the singles side of things.
And, as you might expect, that success has brought financial rewards. Gauff's career winnings sit at a shade over $6.5 million, and that total will only increase as she spends more time on the court.
That all combines to make Coco Gauff a globally known name. Not bad for a childhood nickname that started out of convenience.