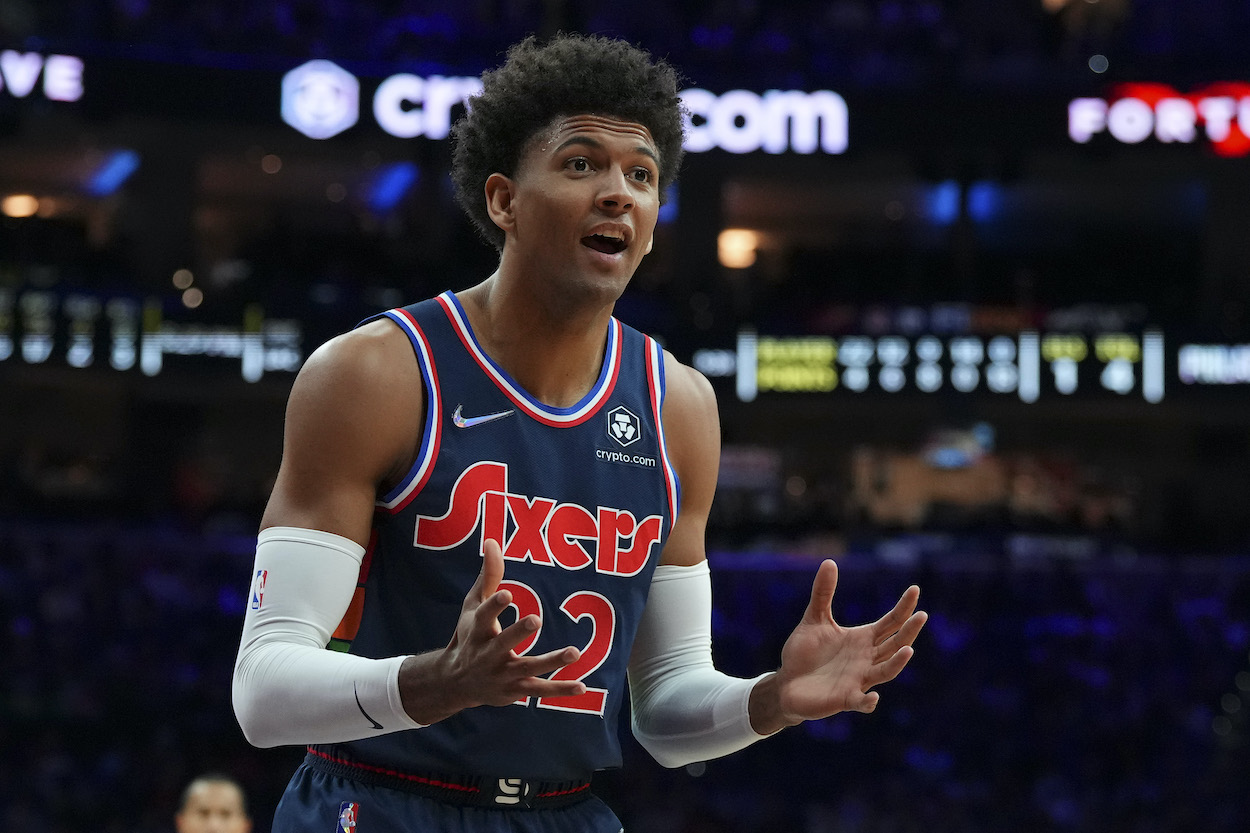 Why Isn't Matisse Thybulle Playing for the 76ers in Toronto?
Matisse Thybulle's vaccination choice could cost him three games in the first round of the playoffs.
As the Philadelphia 76ers head north of the border for Games 3 and 4 in their first-round playoff series against the Toronto Raptors, a familiar face won't be joining them for the road trip. Matisse Thybulle, who's taken over as the fifth starter for the Sixers this season, won't be available for any games that take place in Toronto this postseason.
So, why is Thybulle not allowed to suit up on the road in Philly's first-round playoff series?
Matisse Thybulle is not fully vaccinated and cannot travel to Toronto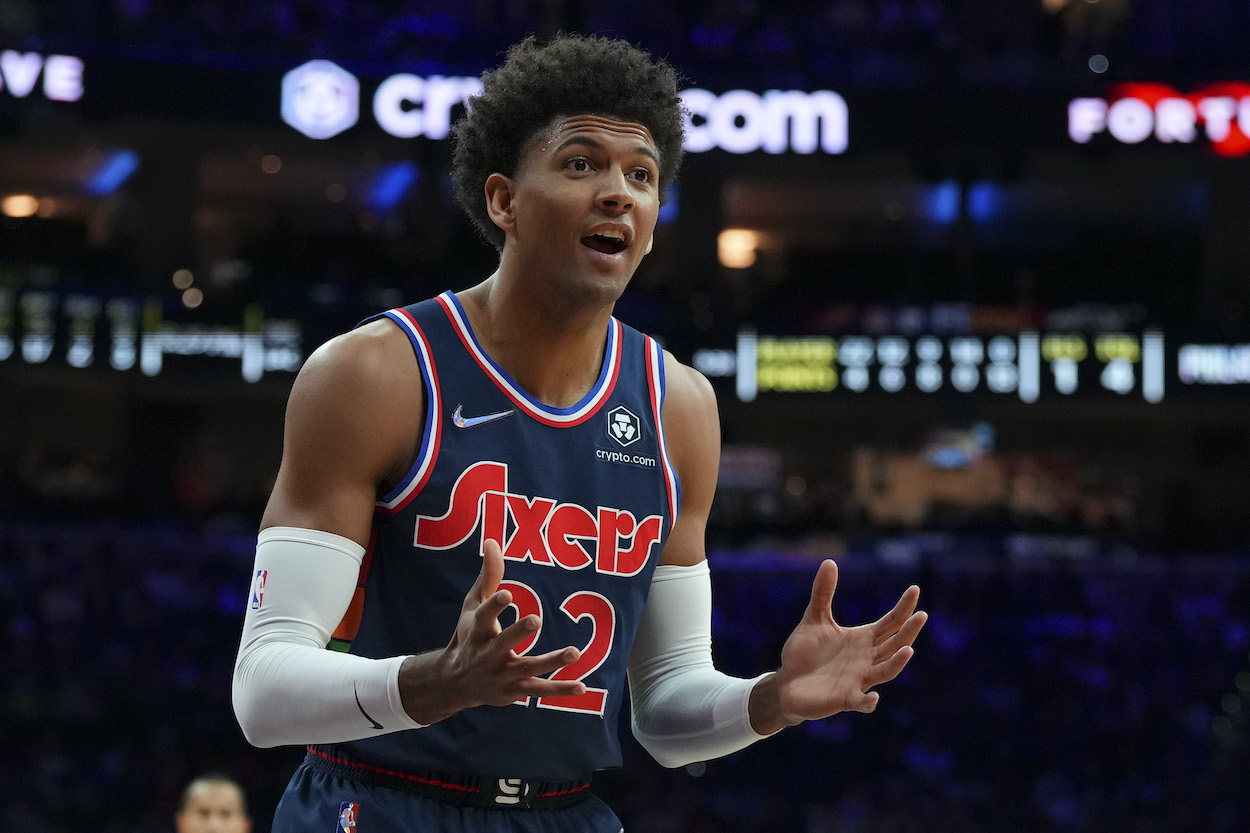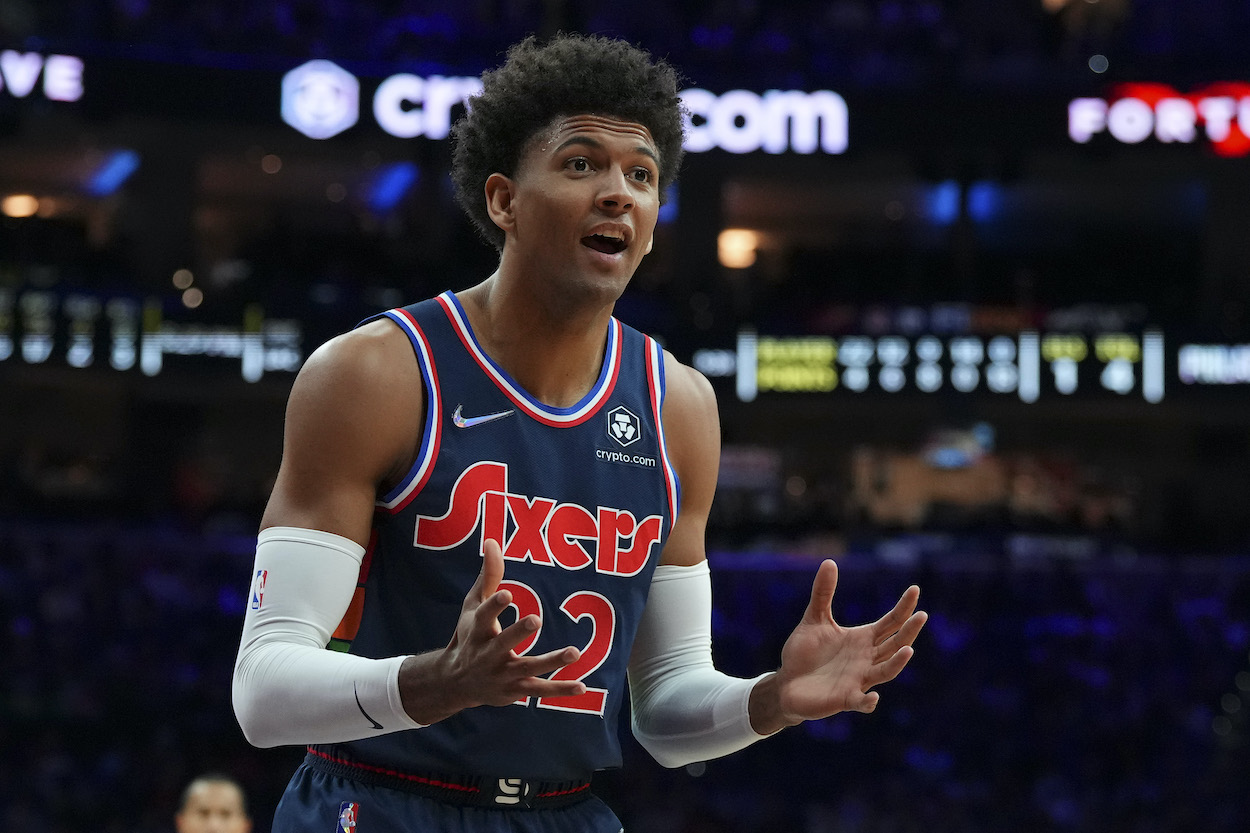 NBA Arenas in the United States have loosened up on vaccination requirements throughout the season, but players still cannot play in Scotiabank Arena in Toronto if they are not fully vaccinated. In fact, unvaccinated athletes can't even enter the country of Canada.
Unfortunately for the 76ers, Thybulle is not fully vaccinated. He admitted after the regular season that he received one dose of the Pfizer vaccine last year, but he never received the second dose to be considered fully vaccinated.
So, Thybulle can't even cross the border unless he decides to get the second dose. Based on his extensive comments ahead of the playoffs, though, that won't be happening.
Thybulle explained his reasoning behind not getting vaccinated
When Thybulle chose to go through the entire season without getting fully vaccinated, he knew it was a possibility that the Sixers would meet the Raptors in the playoffs. He didn't expect that to come to fruition in the first round.
After the matchup became a reality two weekends ago, Thybulle spoke to reporters and explained why he never got the second dose.
"I'm not fully vaccinated. Yeah, this is a decision I made a long time ago." Thybulle said, per Rich Hofmann of The Athletic. "I was raised in a holistic household where anti-vax was not a term that was used. It's a weird term that's been thrown around to just label people, but we grew up with Chinese medicine and naturopathic doctors and with that upbringing, coming into this situation, I felt like I had a solid foundation of medical resources that could serve me beyond what this vaccine could do for me.
"I was under the impression that getting vaccinated means that I could not get the disease and transmit it to other people. I felt like if I'm gonna be a part of society in the position I'm in, I need to do what's right for the greater good. That argument of the greater good held a lot of weight for me.
"As things progressed and this virus has changed in many different ways, it just showed to the science that that wasn't the case anymore. That even while being vaccinated, you can still spread the disease, so for me, in my reasoning, it felt like getting vaccinated was not something I need to do to protect other people, and it was something that I would have to do to then protect myself, and with that being considered and the holistic background of my upbringing and just the way I view medicine in general, I felt like I was secure in going to the doctors that I have to treat COVID-19 if I did get it and in the case that I did, I was able to go about it in my holistic way and I'm able to sit here today healthy and be OK because of it."
Thybulle sounded disappointed that he won't be able to help the 76ers in possibly three games during the first round, but he believes in his team to pull through without him.
"It sucks. It was not the outcome that I wanted," he said. "It's always hard not to be available whether you're injured or whatnot, it's hard to watch your guys fight out there without you. I believe in them without me just as much as I believe in them with me. I think that we've got as good a chance as any to make a run to the championship and I trust these guys to take care of it when I can't be there on the floor with them."
Considering Thybulle is Philly's best perimeter defender, it might be tough for the Sixers to contain Fred Van Vleet and Gary Trent Jr. in Toronto. Still, all they have to do is hold serve in their four home games with Thybulle to win the series.
Like Sportscasting on Facebook. Follow us on Twitter @sportscasting19.