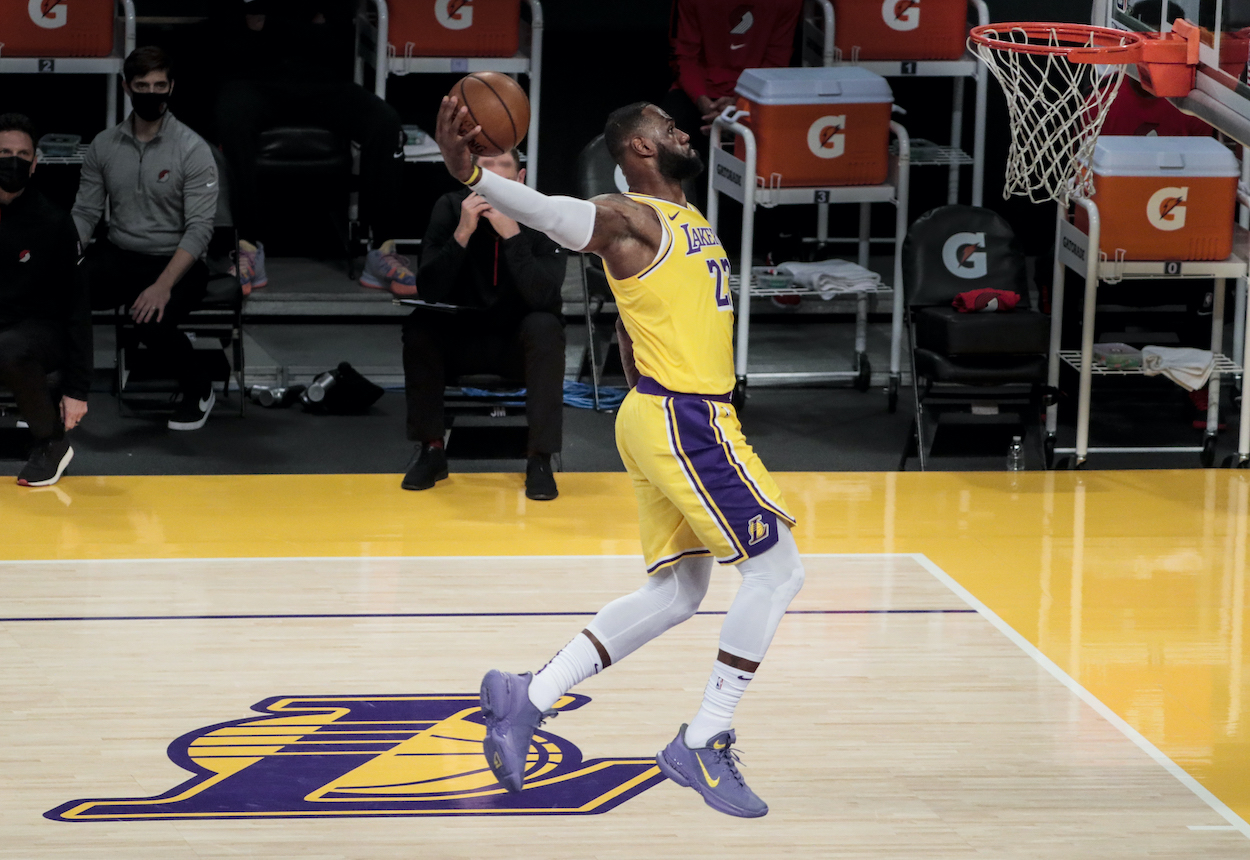 Why Do LeBron James and Other NBA Superstars Refuse to Enter the Slam Dunk Contest?
Michael Jordan won the NBA Slam Dunk Contest twice during his career, but LeBron James has never even competed in the event.
Back in the 1980s and 1990s, the NBA Slam Dunk Contest was one of the most anticipated events on the league calendar every year. Hall of Famers such as Michael Jordan, Dominique Wilkins, Scottie Pippen, and Kobe Bryant all participated in the competition during their careers, but the game's best and most popular players just aren't interested anymore.
So, why haven't LeBron James and other current NBA superstars ever entered the Slam Dunk Contest?
The NBA Slam Dunk Contest has lost its luster
The NBA Slam Dunk Contest used to mean something.
Years ago, players would approach the competition with the same ferocity as they would the NBA Finals. That trophy used to be a proud addition to one's NBA resume, but it's turned into a souvenir you throw in your garage and forget about until you accidentally dig it up years later.
Just look at the names of recent competitors in the event.
Anfernee Simons. Cassius Stanley. Obi Toppin. Derrick Jones Jr. Pat Connaughton. Hamidou Diallo.
How can the NBA expect to revive a dying enterprise if casual fans have never even heard of the competitors? LeBron never competing in the Slam Dunk Contest sure didn't help, but why did he make that decision in the first place?
Why don't LeBron James and other stars compete in the Slam Dunk Contest?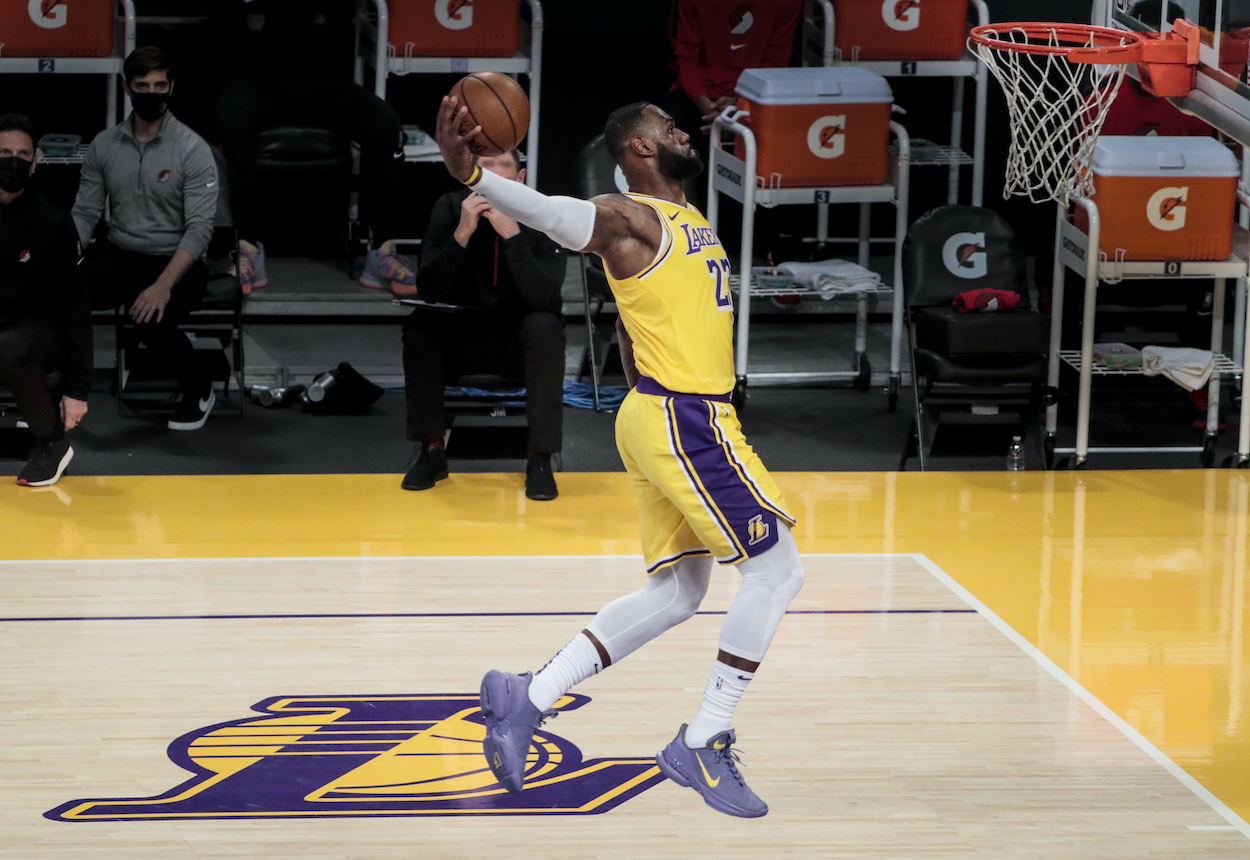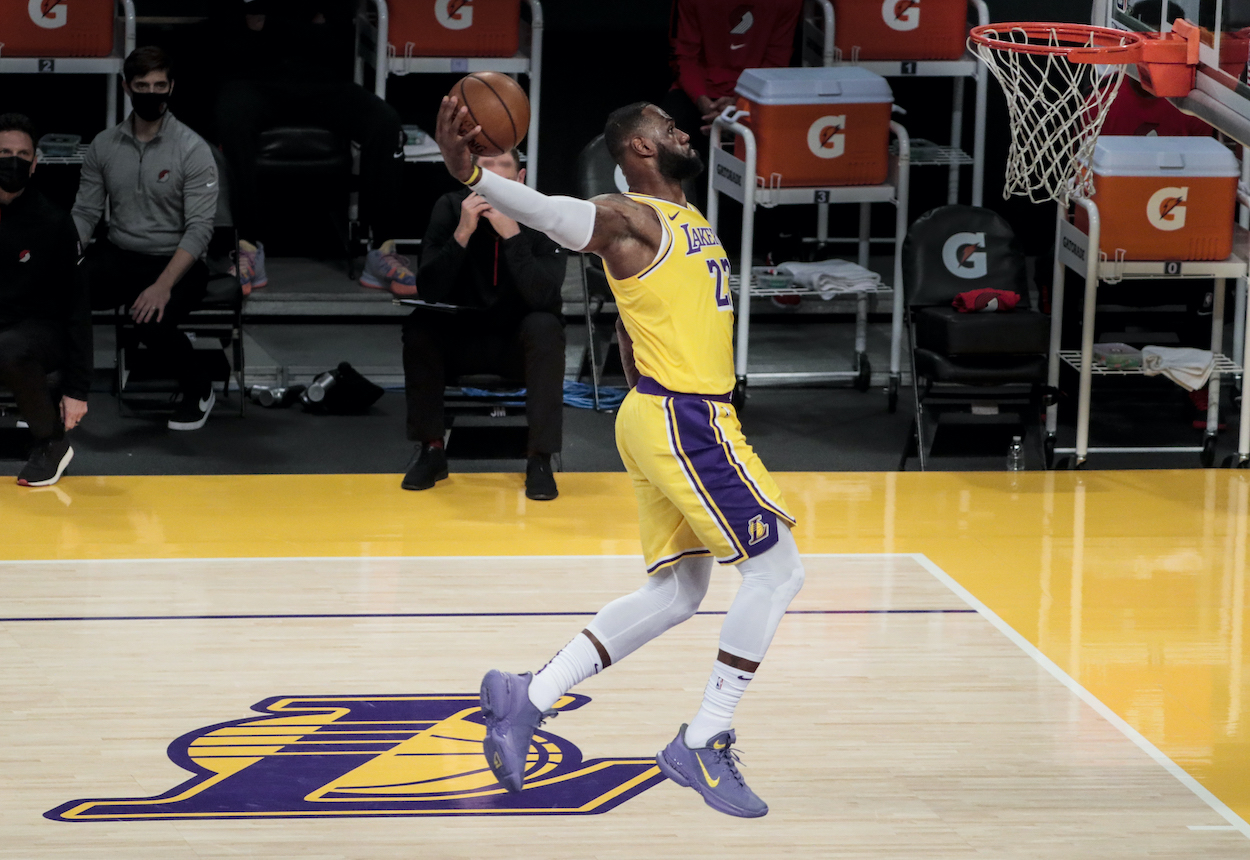 Superstars clamored to compete in the Slam Dunk Contest in the '80s and '90s, but the best players today would rather watch from the sidelines and film the event for their social media accounts.
James has been pressured by fans to enter the contest ever since he reached the NBA in 2003, but he's never done it. And he never will.
"It's over with. I'm getting too old for that," James told Fox Sports Florida back in 2012, per Cleveland.com. "There were times when I wanted to do it. But I came into All-Star Weekend a few times banged up and I didn't want to risk further injury."
Because LeBron never competed in the Slam Dunk Contest, many other All-Stars decided to follow suit over the years. It's simply not worth risking a season-ending injury for fans who are impossible to please. Until a superstar decides to buck the trend, expect the Slam Dunk Contest to feature peripheral players for years to come.
LeBron actually won a dunk contest in high school
LeBron hasn't competed in an NBA Slam Dunk Contest, but he does have experience in the arena.
Back in 2003, James competed in the Powerade Jam Fest as part of the McDonald's All-American Game, and he beat out Von Wafer and Shannon Brown for the title. You can watch the entire dunk contest on YouTube via the link above.
If LeBron could do all of that as a high schooler, imagine what he could've done during the prime years of his NBA career. Sigh.
Like Sportscasting on Facebook. Follow us on Twitter @sportscasting19.