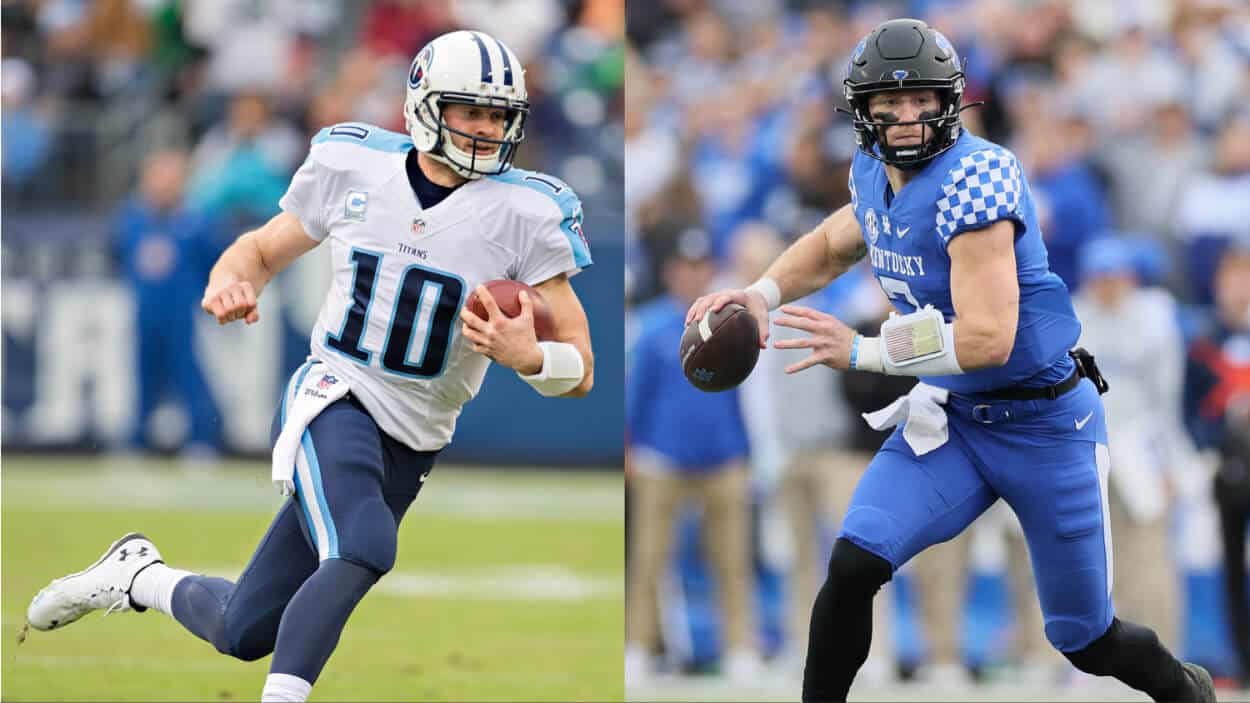 Will Levis: Former NFL QB Danny Kanell Crushes 'The Next Jake Locker'
Many are comparing NFL draft prospect Will Levis to Bills QB Josh Allen, while Danny Kanell thinks he's more like the draft bust Jake Locker.
The 2023 NFL Draft is nearly upon us, which means the time-honored tradition for hot takes on quarterback prospects. Before these QBs have even taken an NFL minicamp snap, sports media pundits rush to say a signal-caller will be the second coming of Peyton Manning or the biggest disaster since [insert favorite draft bust here]. The latest hot take is from former NFL QB Danny Kanell, who thinks Kentucky quarterback Will Levis, who some are comparing to Buffalo Bills QB Josh Allen, is more likely to be "the next Jake Locker."
Danny Kanell compares Will Levis to Jake Locker
In the 2011 NFL Draft, the Tennessee Titans decided to take Washington quarterback Jake Locker with the No. 8 overall pick. Locker didn't have great college numbers. He only completed 54% of his passes and had 54 touchdowns to 35 interceptions.
What Locker did have was incredible athleticism, a great arm, and an excellent testing and workout run-up to the 2011 draft.
Locker was a bust in the NFL. He played four seasons, started 23 games, and posted a 9-14 record as a starter. Overall, the now-34-year-old threw for 4,967 yards in his career while completing 57.5% of his passes with 27 touchdowns and 22 interceptions.
This is how NFL-QB-turned-CBS-Sports-host Danny Kanell sees 2023 NFL Draft prospect Will Levis from Kentucky.
Levis had a few appearances in mop-up duty at Penn State before transferring to Kentucky and starting for two seasons. He finished his college career with 5,876 passing yards, a 64.9% completion rate, 46 touchdowns, and 25 interceptions.
However, Levis is 6-foot-4, 229 pounds, with a rocket arm and the athleticism to escape the pocket at the NFL level. The QB has shown off these skills at the NFL combine and his pro day, which bothers Kanell.
"I just don't understand the Will Levis hype as a top-five pick. This is the most overhyped quarterback of the last decade, and it stems from something that really bothers me: When people fall in love with a quarterback based on how they look in shorts and a t-shirt, throwing against air," Kanell railed. "Everyone wants to project Will Levis as the next Josh Allen. But I think there's more likelihood he's the next Jake Locker or, best case, Mitch Trubisky."
Kanell admitted there were "flashes of brilliance" and "wow throws" from Levis, but he didn't "dominate the game tape" and had issues with "basic throws" at times.
The former Florida State signal-caller also noted that nine of Levis' 19 touchdowns came against MAC teams Miami (OH), Youngstown State, and Northern Illinois.
The Kentucky QB is more like Josh Allen than Kanell thinks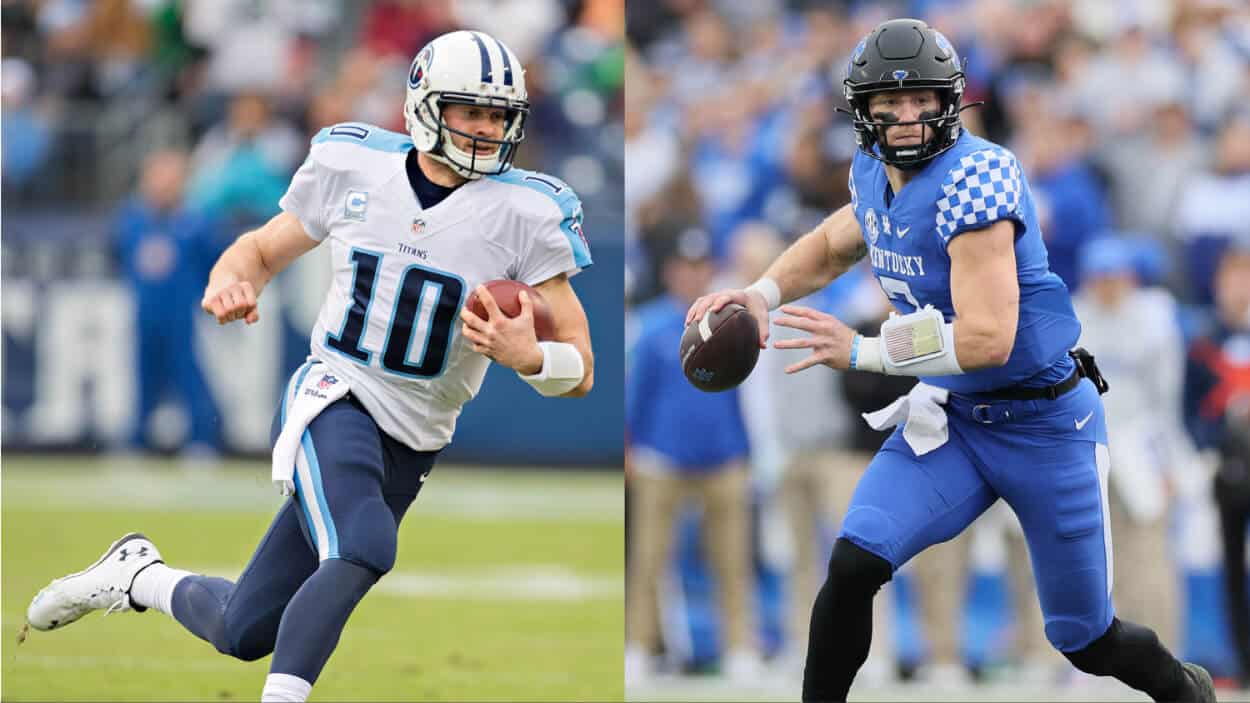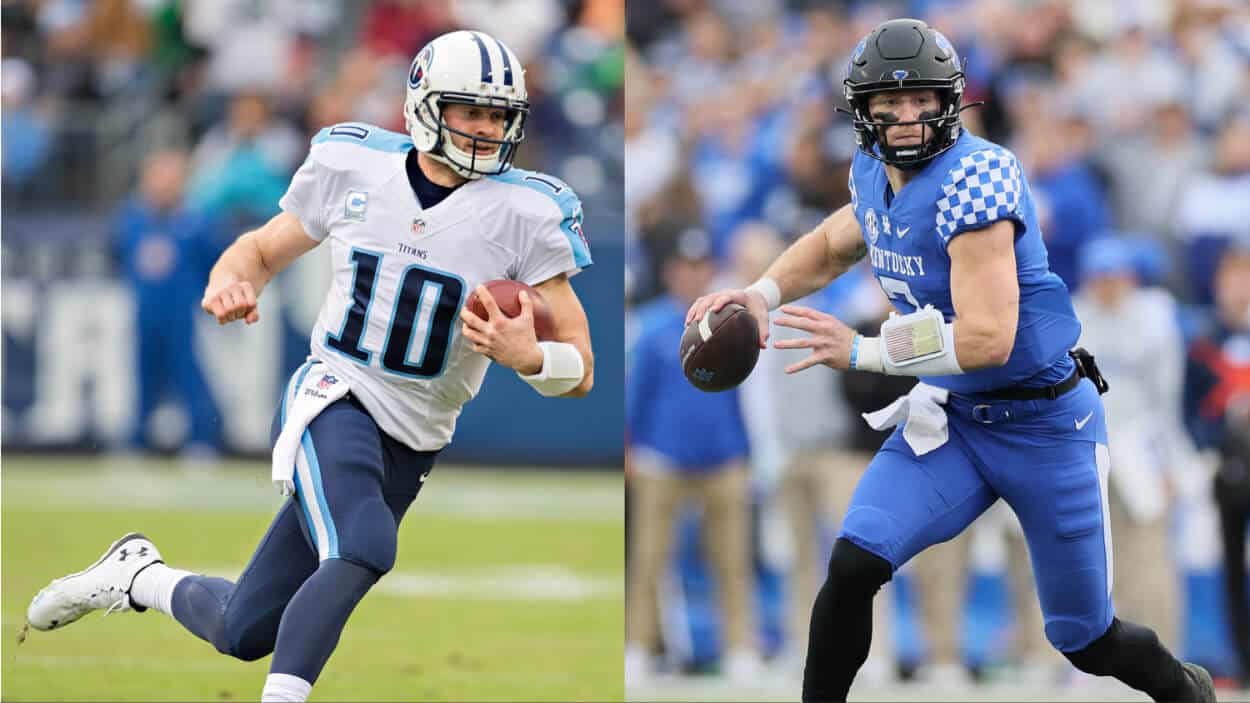 Danny Kanell is right that in shorts and a t-shirt, you can't help but think that Will Levis looks like a ripped Josh Allen. While Allen was a gangly baby-faced athlete coming out of Wyoming, Levis looks like the "after" photo from a workout system commercial.
There were moments as Kentucky, as Kanell rightly pointed out as well — where Levis was hurdling or a defender or unleashing a near-full-field deep ball — when Levis looked like prime Buffalo Bills Josh Allen.
And finally, Kanell is also correct in saying that last season, with 19 touchdowns and 10 interceptions, wasn't as impressive as you'd like from a top NFL draft prospect.
However, in that regard, he also looked a lot like Allen.
Allen had an excellent 2016 at Wyoming, passing for 3,203 yards with 28 touchdowns and (a still too high) 15 interceptions in 14 games. That was a senior-laden offense he played with, though, and the following season, with far fewer weapons, Allen's numbers dropped to 1,812 yards with 16 TDs and six INTs in 11 games.
Levis had a similar drop in production his senior season after losing players like wide receiver Wan'Dale Robinson and offensive linemen Luke Fortner and Darian Kinnard to the NFL.
Will Levis was also playing against SEC defenses, while Allen plied his trade in the Mountain West Conference. And Levis comes from a pro-style offense, not the gimmicky spread that other QBs are used to.
Levis may slip in the 2023 NFL Draft because a lot of people do think like Danny Kanell does. However, draft pundits also thought Baker Mayfield, Sam Darnold, and four other players were better than Josh Allen.
How did that work out?