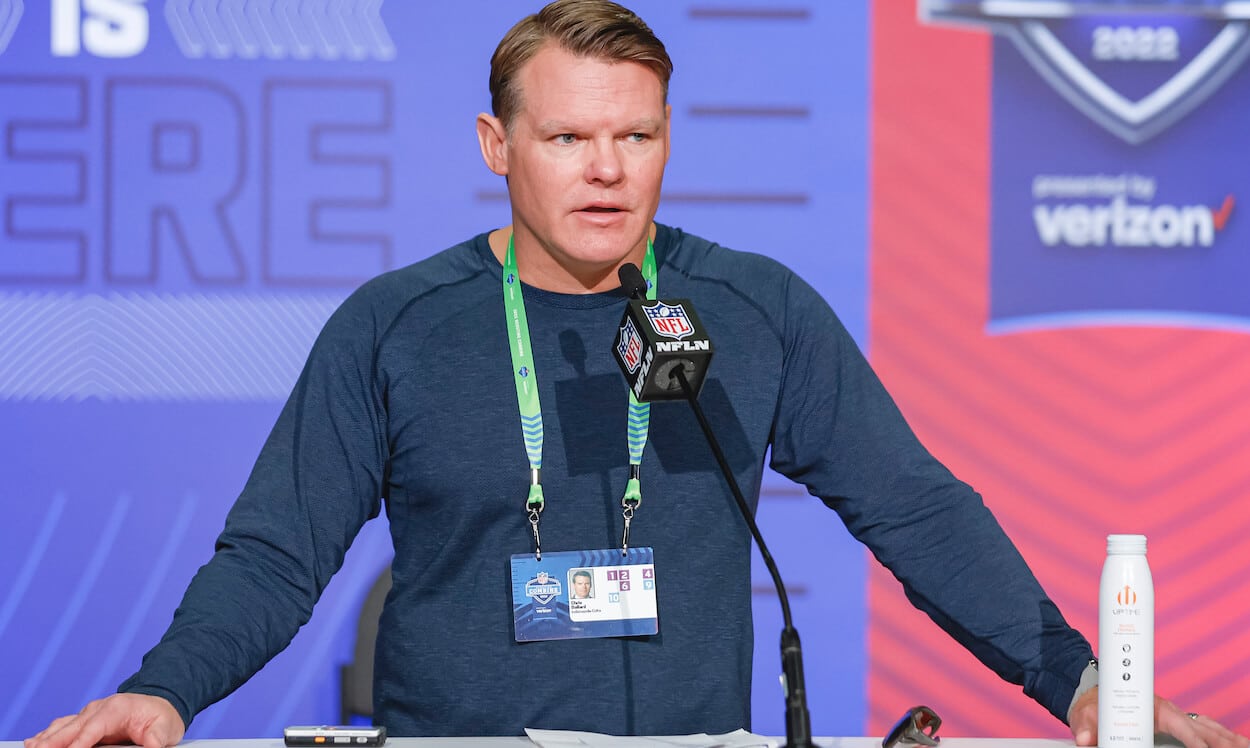 Colts NFL Draft Rumors: Chris Ballard May Make Shockingly Smart Pick at No. 4
The latest Colts NFL draft rumors have GM Chris Ballard making a smart pick and taking Kentucky QB Will Levis at No. 4 overall.
The Indianapolis Colts have pick No. 4 in the 2023 NFL Draft, and that pick will be the turning point of the first round. The first three picks seem pretty well set in stone a month out, so what general manager Chris Ballard and company decide to do will influence the rest of the proceedings. And right now, the latest Colts NFL draft rumors are that the team will make a smarter choice than originally expected and take Kentucky quarterback Will Levis with the pick.
The latest Colts NFL draft rumors have them taking Will Levis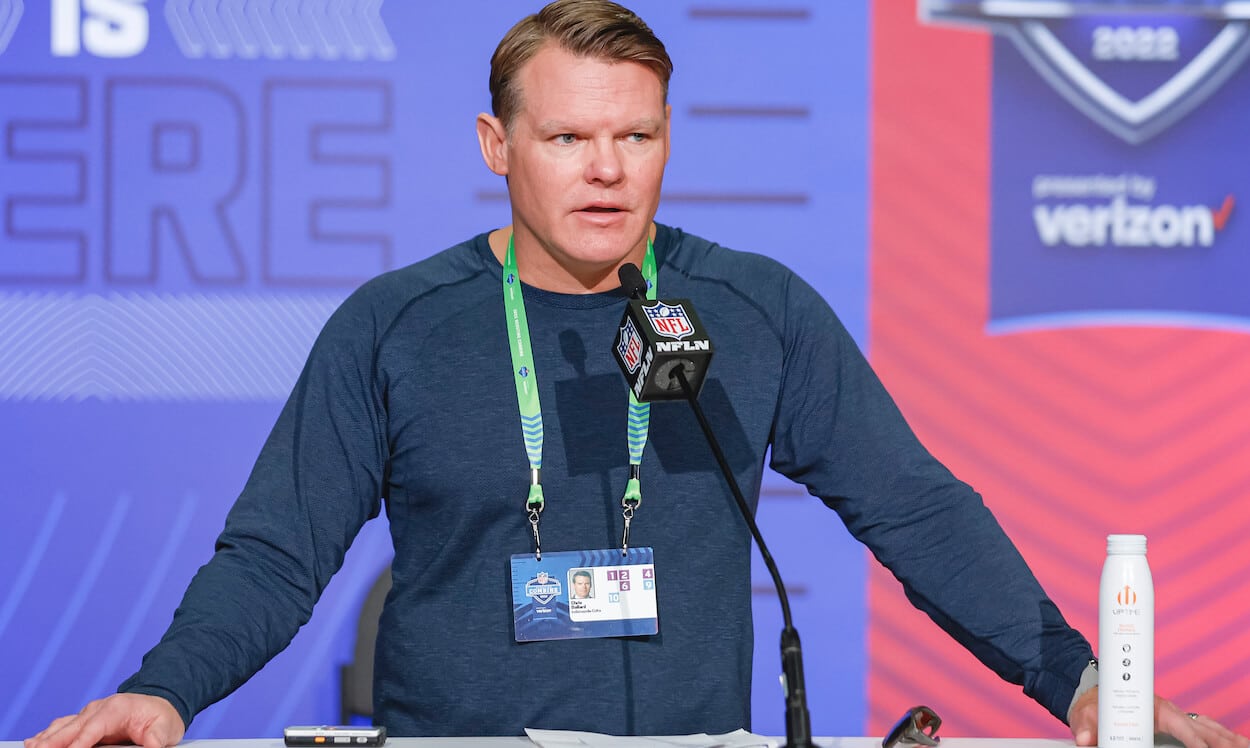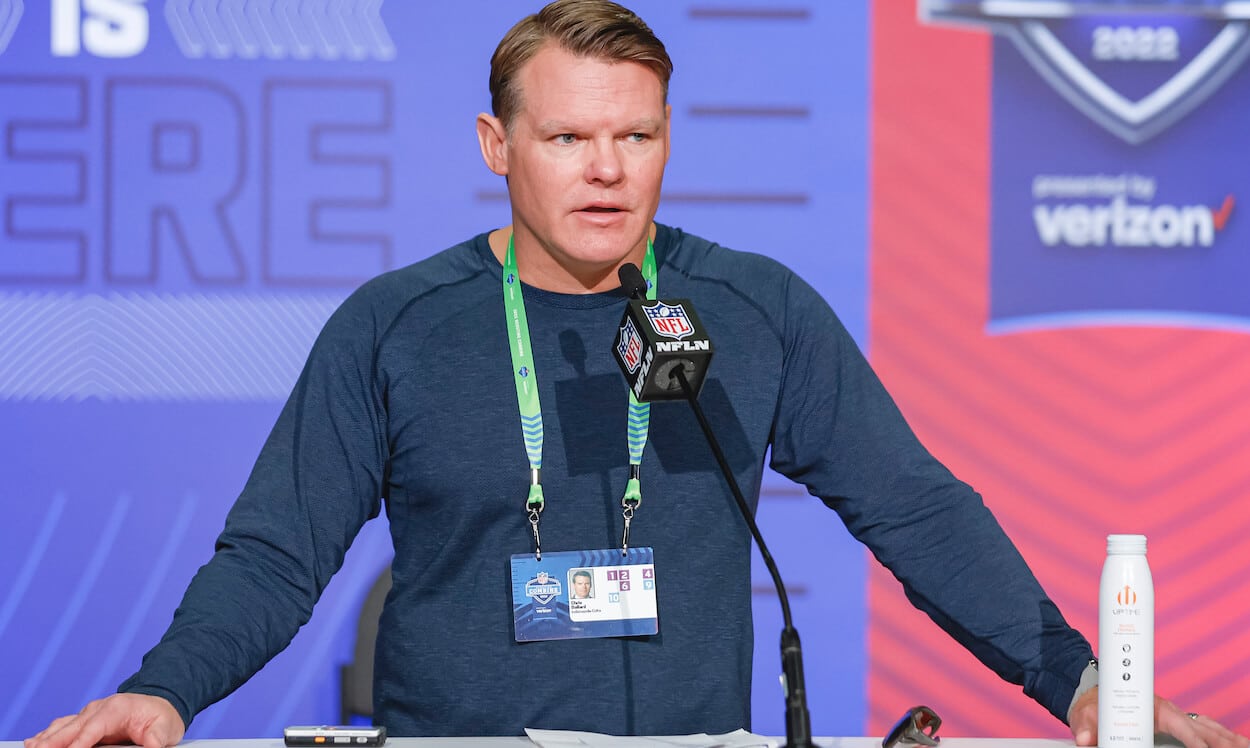 Book it now. The Carolina Panthers go Ohio State QB C.J. Stroud at No. 1, the Houston Texans take Alabama QB Bryce Young at No. 2, and the Arizona Cardinals take Alabama pass-rusher Will Anderson Jr. at No. 3.
After that, the 2023 NFL Draft gets interesting.
The rest of the first-round rests on what the Colts do at No. 4. Unless the team makes a shocking trade for Lamar Jackson before April 27, that pick will likely be a quarterback.
If Stroud and Young go 1-2 and no team trades up to No. 3 to leapfrog the Colts, Chris Ballard will have a decision to make between Florida signal-caller Anthony Richardson and Kentucky quarterback Will Levis.
Richardson was the combine darling, but he doesn't know how to play quarterback. Levis was in the mix with Young and Stroud early in the draft process, but without putting up eye-popping numbers like Richardson or showing up bigger than expected like Young, draft analysts have only picked apart Levis' tough 2022 season.
However, recent Colts NFL draft rumors now have the team making a safer and smarter choice of taking Levis over Richardson.
"Will Levis and the Colts, there is a little bit of buzz league-wide about that pairing at No. 4 overall." ESPN's Jeremy Fowler revealed on SportsCenter (h/t Bleacher Report). "I talked to several teams who believe that there could be something there. He fits the prototype of what the Colts have typically liked in a quarterback. They like that big, sturdy, pocket-passer. So, he's got that in spades. He's not for everybody. Not every team has loved his makeup or the way he plays, but he's got a lot of supporters as well."
As Fowler points out, there are plenty of Will Levis detractors right now. However, if teams simply look back to 2018, they'll see the parallels — that go beyond just the physical — with Buffalo Bills superstar Josh Allen.
Will Levis and Josh Allen have a lot in common
Looking at Josh Allen and Will Levis on a football field, the physical similarities are obvious.
Allen is 6-foot-5, 237 pounds, can run, and has a cannon for an arm. Levis is 6-foot-4, 229 pounds, and ditto on the running and rocket arm.
In the box score, the two QBs are similar as well. Over the course of two seasons starting at Wyoming, Allen had 5,066 yards, a 56.2% completion rate, 44 touchdowns, and 16 interceptions. In two seasons at Kentucky after transferring from Penn State, Levis put up 5,876 yards with a 64.9% completion rate, 46 touchdowns, and 25 interceptions.
Looking even closer, you'll see that they both had better second-to-last college seasons than final-year campaigns and that hurt (is hurting) their draft stock. The reason they both tailed off in their final college seasons is similar, too.
Both players had excellent penultimate seasons on teams stocked with senior/NFL draft-bound talent. For Allen, it was more about the upperclassmen, as Wyoming isn't pumping out NFL stars. For Levis, though, he had wide receiver Wan'Dale Robinson, center Luke Fortner, and offensive tackle Darian Kinnard leave his offense and go in the draft.
Without the same weapons and protection, neither Allen nor Levis was as good in their last year in college.
In 2018, that caused Allen to slip to No. 7, with Baker Mayfield and Sam Darnold going ahead of him. Five years later, Allen is by far the best QB in the class (sorry, Lamar Jackson).
At the 2023 NFL Draft, Will Levis might not slip as far if the Colts NFL draft rumors are true, but he will have two signal-callers go before him as well. And like the teams that picked ahead of the Bills, those teams drafting before Chris Ballard and the Colts could regret it, too.