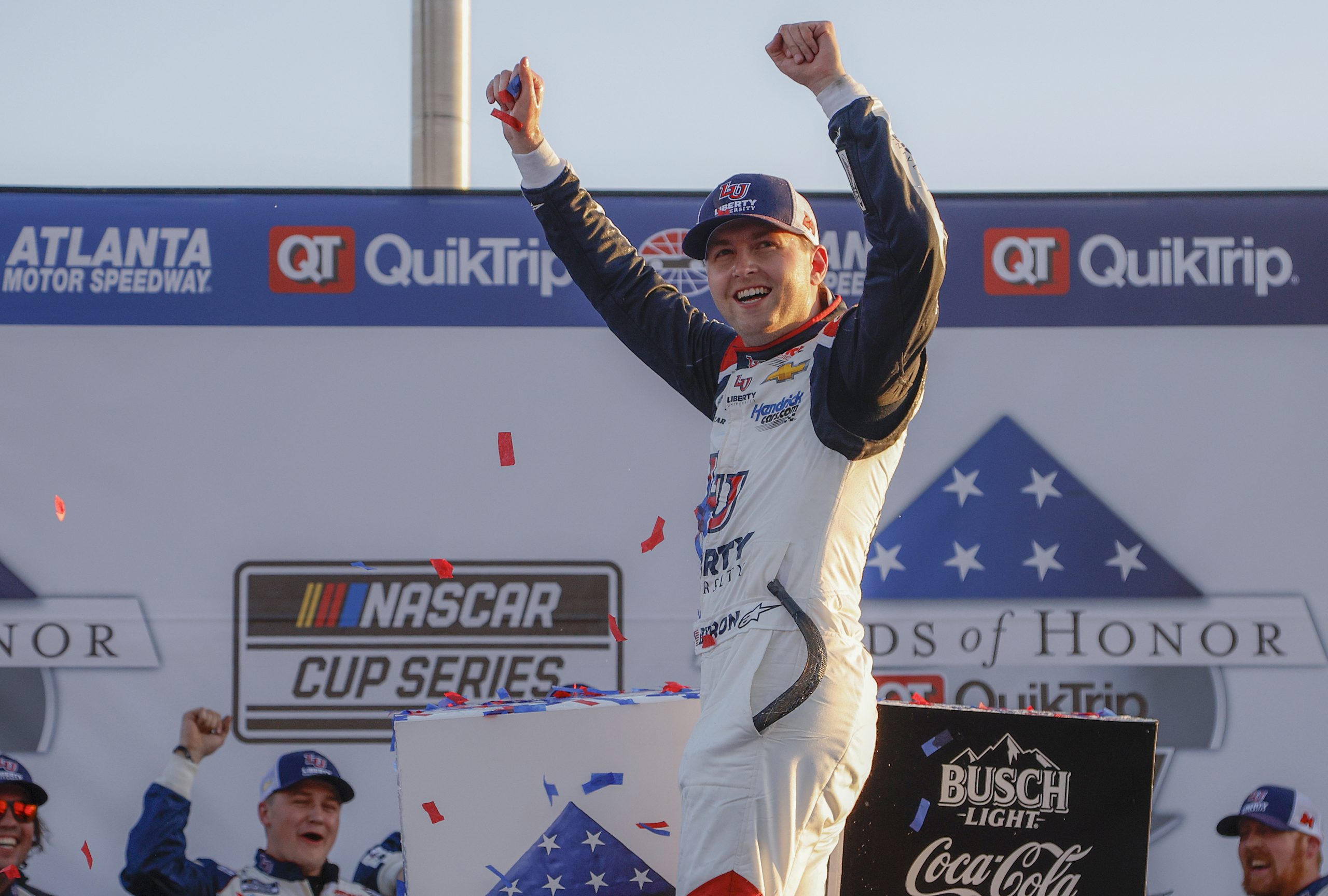 William Byron Earns a Surprisingly Strong Endorsement for a Guy With Just 3 Cup Series Wins
William Byron is only 24 years old, but one observer thinks he's heading for success and lifetime employment at Hendrick Motorsports.
Ringo Starr may rank fourth (at best) on the list of the most talented Beatles, but his career turned out fine. William Byron sits fourth on the list of his team's winningest drivers, and he's likely going to turn out a lot better than fine.
In fact, one observer is projecting the 24-year-old from Charlotte, North Carolina, to be the future of Hendrick Motorsports, the winningest organization in the history of the NASCAR Cup Series.
That's saying a lot considering his teammates are also all under the age of 30, but sufficient evidence exists to support Kyle Petty's claim.
William Byron has won each step of the way in NASCAR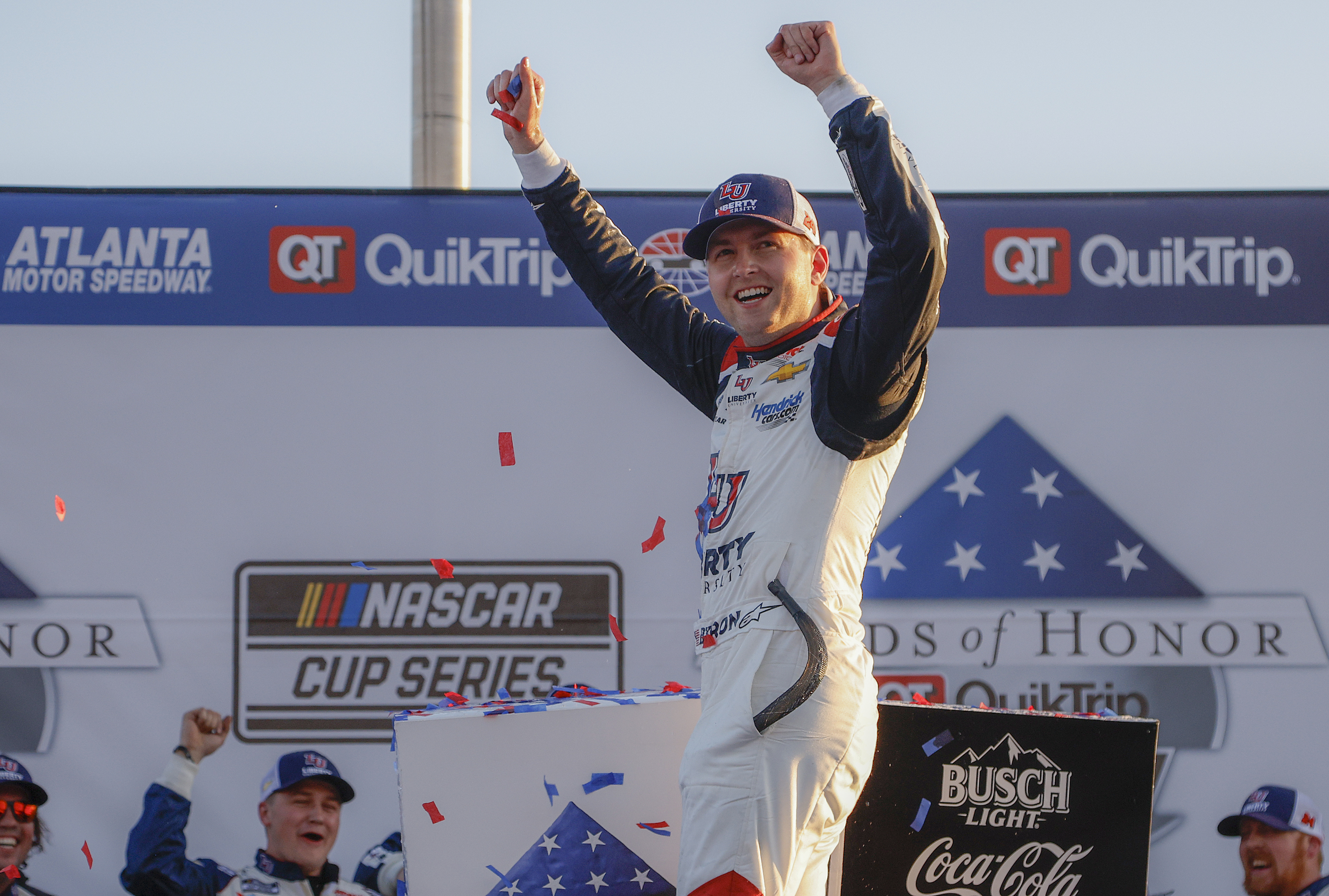 Though he didn't start racing until he was already 15 years old, William Byron quickly developed a knack for motorsports competition. At 17, he was already winning the K&N Pro Series East championship with four victories in 14 starts. A year later, he won seven of 23 starts and placed fifth in the NASCAR Camping World Truck Series.
That earned Byron a shot at Xfinity Series racing in 2017, and all he did there was win four races and the season championship at the age of 19 while representing JR Motorsports.
Byron was already on Rick Hendrick's radar, and the owner of Hendrick Motorsports brought Byron onto his Cup Series team in 2018. The expectation that he would take his lumps for a year while getting acclimated. Byron landed in race-ending wrecks seven times, but five of them were late; the young driver clearly held his own most days even if he only finished 25th in points.
He's a month into his fifth season, and Byron owns three wins and 53 top-10 showings entering Sunday's race at Circuit of the Americas.
Kyle Petty calls William Byron the 'anchor and the future' of HMS
Chase Elliott won the NASCAR Cup Series championship in 2020. Kyle Larson earned the title in 2021. And Alex Bowman notched his seventh victory in four seasons two weeks ago in Las Vegas. There would be no shame in being the fourth-best driver on a team under those circumstances.
However, William Byron became the third Hendrick Motorsports winner in five races this season by taking the checkered flag at Atlanta, and NBC analyst Kyle Petty sees Byron as much more than a guy filling out the lineup.
"I don't believe Rick Hendrick has any intention of ever letting William Byron out of his grasp," Petty said on the NASCAR on NBC podcast. "You know, I know we've seen Chase. I know we've seen Kyle Larson and we see Alex just continue to win. And it's amazing. I mean, he's just there. He's solid and he's there."
That being said, Byron just has too much upside to ignore after a win and 12 top-five results last season, when he finished 10th in points.
"I think William Byron is the anchor and the future of what Hendrick Motorsports is. I think when William Byron hits his stride, we're going to be sitting here, and I honestly believe we're going to be sitting here with comparisons to Jeff Gordon and Jimmie Johnson. And I don't hear that about Chase."

Kyle Petty
Elliott kicked off his 2022 season by signing a long-term extension that is a step toward spending his entire Cup Series career at HMS, just as Gordon and Johnson did. Don't bet against Byron being next in that respect.
More reasons to be optimistic about the rising star's future
Sunday at COTA will mark William Byron's 150th Cup Series start. He has all that experience and knowledge in the bank, and Byron could still have another 600 races left. Winning last weekend on the refurbished Atlanta track is a sign of how at ease he has become in NASCAR's top series.
"I think that comfort has come in the last few years," Byron told Motorsport.com. "I would say even back to working with Chad (Knaus as crew chief), I felt more and more comfortable in the debriefs, more comfortable at the shop, and it was kind of one thing after another."
Hendrick Motorsports assigned Rudy Fugle as the crew chief and Branden Lines as the spotter this year. The moves have added to the driver's confidence.
"Rudy has been really good for him," Kyle Petty said. "Really, really good for whatever reason. They've just kind of clicked, but I think he thinks about it. He studies it. And I think he's the guy that can drive the bus creatively to move the car forward because he focuses on things like that."
And Petty points to all those years of potential productivity ahead for Byron.
"Golly, man, he's closer to the prom than he is to retirement," he said.
All stats courtesy of Racing Reference.