Wilt Chamberlain Never Saw His 30,000th Point Go Through the Hoop and Fumed Over the Irony of It After the Game
To Wilt Chamberlain, it was just another record. To everyone else, it was history. The man who once scored 100 points in a single game and set numerous records throughout his NBA career became the first player to score 30,000 career points on Feb. 16, 1972.
It was a strange night in Los Angeles as Chamberlain's Lakers hosted the Phoenix Suns. Chamberlain never saw his 30,000th point go through the basket. When the game was over, he wasn't a happy camper.
Wilt Chamberlain made the game look easy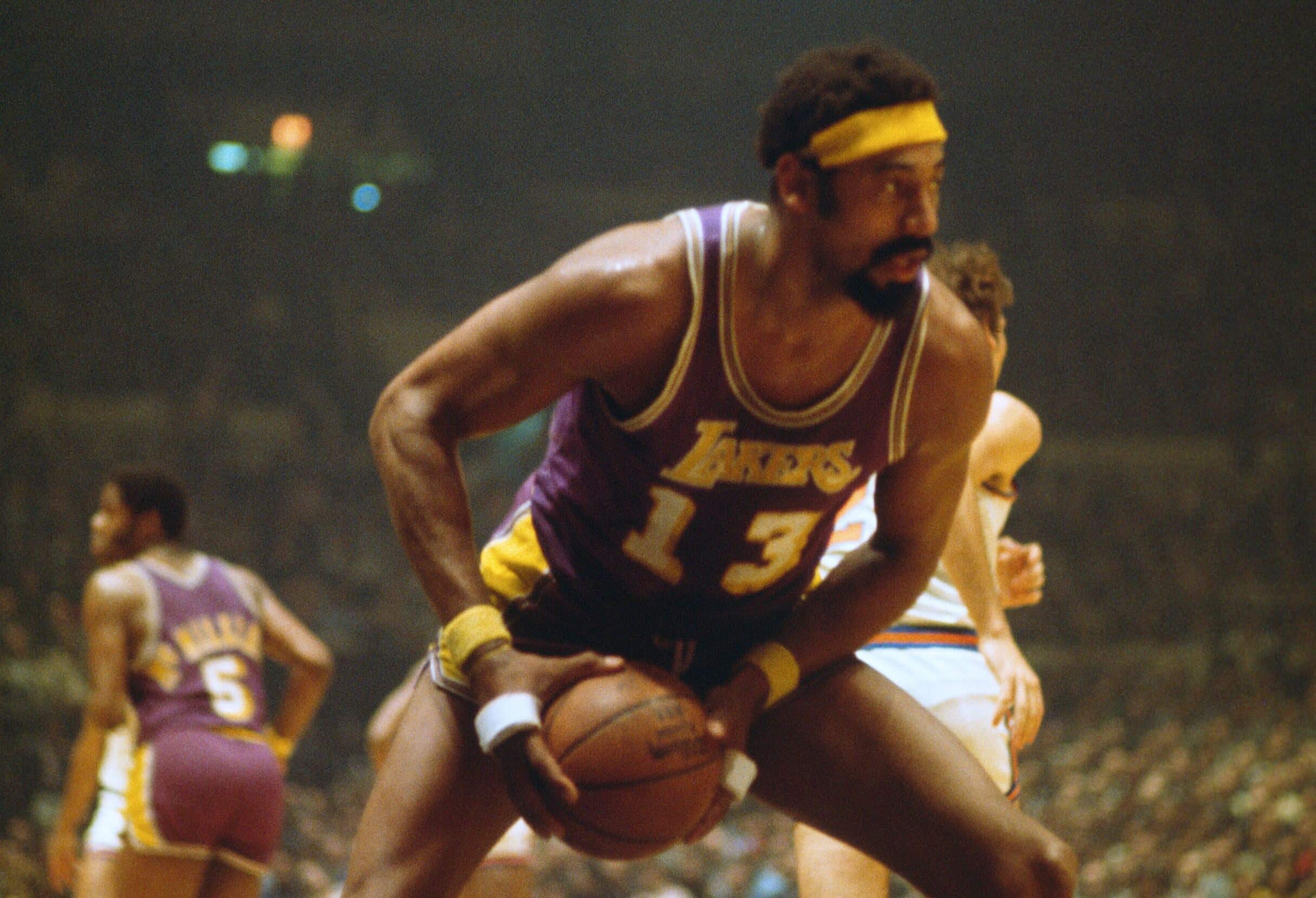 From the first time he set foot on an NBA floor, Wilt Chamberlain made the game look easy. As a rookie during the 1959-60 season, the 7-foot-1 athletic center took home both Rookie of the Year and MVP honors. He finished the season averaging 37.6 points and 27.0 rebounds. He also showed his durability by playing 46.4 minutes per game.
Amazingly, his numbers got better the next two seasons. In his third year, he put up historic numbers. Sixty-one years ago today, he put up 100 points in a 169-147 victory over the New York Knicks. For the season, Chamberlain averaged 50.4 points and 25.7 rebounds. The most impressive part of that season was that he averaged 48.5 minutes per game when games are just 48 minutes long. The biggest joke of that season is that he wasn't named MVP.
On that March 2, 1962, game, not only did he score 100 points, but he pulled down 25 rebounds. He also re-wrote the record books. He set nine records in that game. A poor foul shooter for his career, Chamberlain went 28-for-32 from the line that night.
Chamberlain led the NBA in scoring in his first six seasons. He also was tops in rebounding in his first four years. For his career, he led the NBA in rebounding 11 times and led the league in minutes played nine times.
The knock on Chamberlain is his lack of NBA titles. He won two championships, while his rival, Boston Celtics center Bill Russell, collected 11. Russell was consistently on better teams throughout his career, but that always seems to affect Chamberlain's legacy.
Chamberlain wasn't too happy after reaching 30,000 career points
Another knock on Chamberlain was that he put his statistics before wins. If there was any question about that, Chamberlain shut it down on Feb. 16, 1972.
The Lakers hosted the Suns that night, and Chamberlain pulled off another record. He became the first player in NBA history to score 30,000 career points. To him, it was just another day in the NBA.
Chamberlain's 30,000th point wasn't even a basket. He was credited with the points after Suns center, Neal Walk, was called for goaltending in the third quarter.
The Lakers entered the game with a 51-8 record but lost the game when, ironically, Chamberlain was slapped with a late goaltending call that helped propel the Suns to a 110-109 victory. When it was over, the media asked Chamberlain about his record-setting night.
"No big deal," he said, per The New York Times.
Instead, he chose to talk about the loss and how upset he was about the way his team lost.
"That spoiled the night for me," he said of the goaltending call.
He then insisted he was focusing on winning a championship.
"That's really what I'm shooting for now," he said. "Coach (Bill) Sharman gave us the push, and now we feel like we should win 'em all."
Chamberlain and the Lakers went on to win the NBA title, defeating the Knicks in five games.