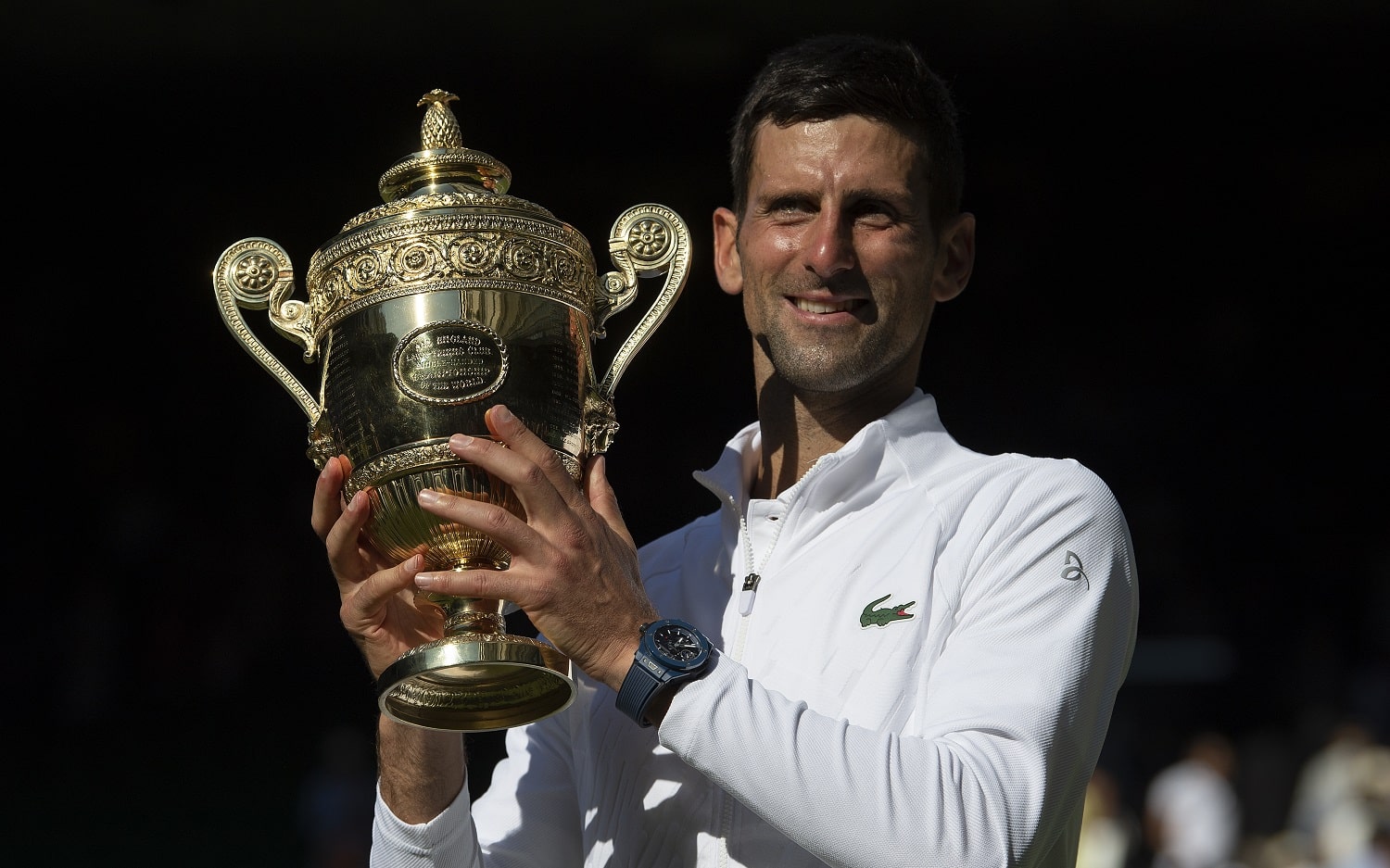 Wimbledon Champ Declares Himself a Healthy Scratch for the U.S. Open
Novak Djokovic earned his seventh Wimbledon championship but cannot play at the upcoming U.S. Open.
Even as he continues running up the score on grand slam titles, Novak Djokovic is running out of places to play. Fresh off his fourth straight Wimbledon men's singles championship, Djokovic has already declared himself out of next month's U.S. Open as a matter of his principle and government policy.
And with the Australian Open presumably still off the table, Djokovic won't get a crack at his 22nd major championship until Paris in the spring.
Novak Djokovic captured his seventh Wimbledon title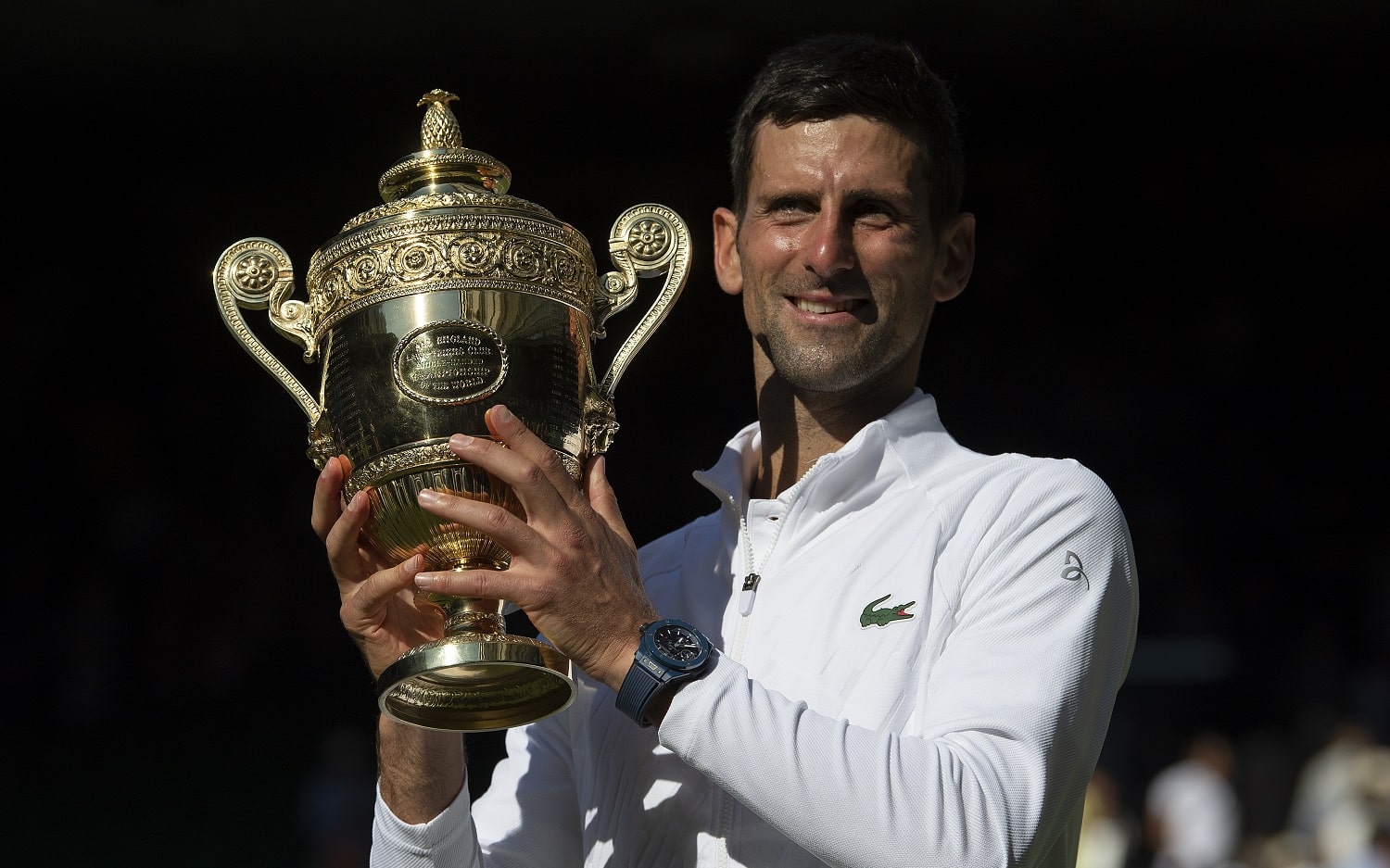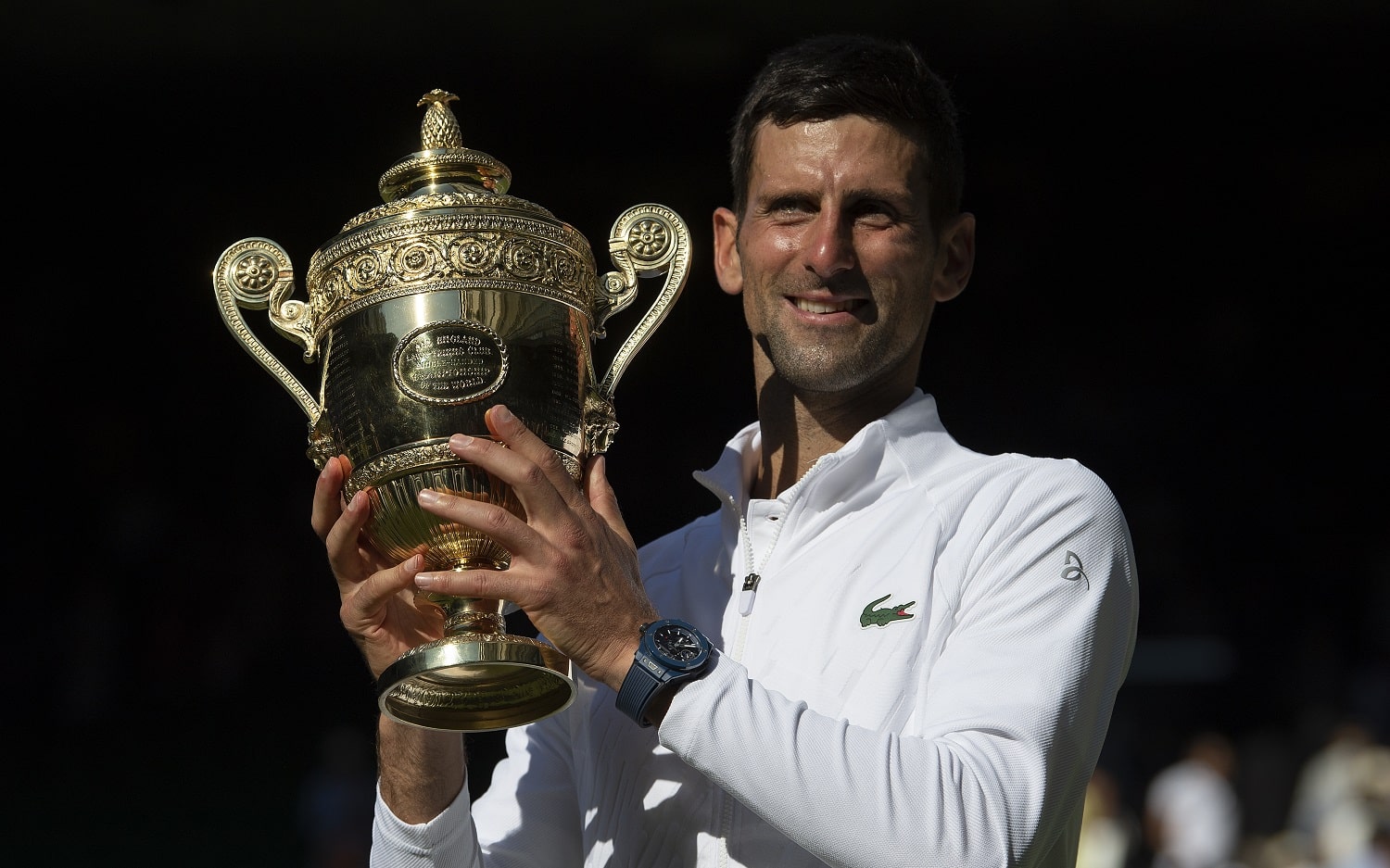 Novak Djokovic started slowly on Sunday in London before defeating Nick Kyrgios, 4-6, 6-3, 6-4, 7-6 (3), for a fourth consecutive Wimbledon men's singles championship and seventh overall. Djokovic, playing his 32nd grand slam final, rolled up 31 winners and just eight unforced errors over the third and fourth sets. He didn't face a break point in that stretch.
Only Roger Federer, with eight, has won more men's titles at Wimbledon. Only Rafael Nadal, with 22, has captured more grand slam championships. Nadal withdrew before his scheduled semifinal against Kyrgios in the semifinals, the first time at Wimbledon since 1931 that a men's singles competitor recorded a walkover in a semifinal or final.
Novak Djokovic cannot play in the U.S. Open as things stand now
Citing a long, physically demanding stretch, Novak Djokovic said following Sunday's singles final at Wimbledon that he's looking forward to some vacation time. However, he could be off the tennis courts for a longer stretch than intended.
Barring a change in government policy on COVID-19, Djokovic, 35, cannot play in the U.S. Open when the tournament starts in New York City on Aug. 29. That's because the United States maintains a ban on unvaccinated international travelers.
"I'm not vaccinated and I'm not planning to get vaccinated," Djokovic said in his post-match news conference.
After the U.S. Open, the next tennis major is the Australian Open. That country expelled Djokovic earlier this year because of a similar vaccination policy that remains in place.
John McEnroe offers his support
Retire tennis great John McEnroe bashed the government policy that threatens to keep Novak Djokovic from playing in the upcoming U.S. Open.
"These politicians are getting in the way too much," McEnroe said, according to Outkick.com. "They did it in Australia. Let's let the guy come in and play in the U.S. I mean, come on. This is ridiculous."
Said Djokovic: "The only good news I can have is them removing the mandated green vaccine card or whatever you call it to enter United States or exemption. I don't know. I don't think exemption is realistically possible."
Like Sportscasting on Facebook. Follow us on Twitter @sportscasting19 and subscribe to our YouTube channel.