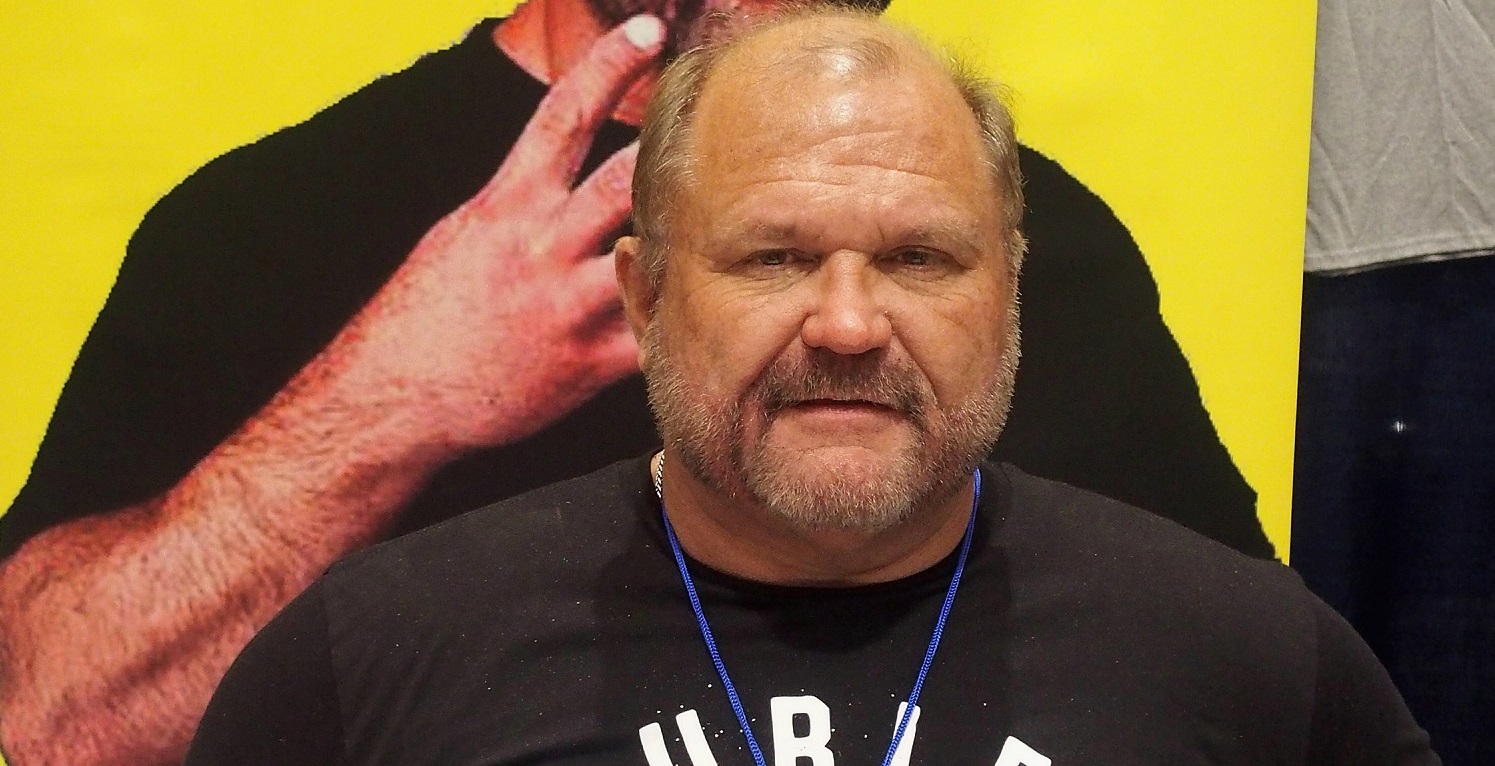 WWE Just Threw Some Serious Shade at Hall of Famer Arn Anderson, Who Now Works for AEW
WWE threw a crazy amount of shade on Wednesday at Hall of Famer Arn Anderson, who was fired by Vince McMahon in 2019 and now works for AEW.
Anyone that watches professional wrestling knows that WWE owner and chairman Vince McMahon really doesn't seem to enjoy seeing any of his former stars go to another promotion and succeed, which is why he often tries so hard to keep it from happening in the first place. But that strategy obviously doesn't work all the time, as we've all seen in AEW as the man formerly known as Dean Ambrose is lighting it up in his new promotion as Jon Moxley…as is Chris Jericho…as is Cody. Trust me, we could go on and on here. Arn Anderson is another that's found success in AEW after a long career in WWE, who threw some serious shade at the Hall of Famer on Wednesday, which just happens to be the same day AEW Dynamite airs on TNT.
The in-ring career of Arn Anderson
Simply put, Arn Anderson is a true legend of professional wrestling. While best known as a tag-team wrestler, Anderson, whose real name is Martin Lunde, was a solid singles competitor as well and was a four-time NWA/WCW World Television Champion.
He began his career in the early 1980s and worked in a number of promotions, including Bill Watts' Mid-South Wrestling, before hitting the big time in 1984 with Jim Crockett Promotions. It was here that he took on the Arn Anderson name and in 1985, he helped form The Four Horsemen, which became one of the greatest stables in the history of professional wrestling, a group that in the beginning included Anderson, his longtime tag partner Tully Blanchard, Ole Anderson, and, of course, Ric Flair.
The stable was one of the biggest draws in wrestling for years but Arn Anderson and Tully Blanchard jumped ship to WWE in 1988 and immediately became one of the tag division's best teams. They had a brief run with the tag titles in 1989 but left the company later that year.
Anderson returned to WCW and continued to have success, winning multiple titles before ending his in-ring career in 1997 due to neck and back injuries. He remained with the company and served various roles until it was bought out by WWE in 2001.
He served as a producer in WWE until 2019, at which point he joined AEW
Upon his return to WWE in 2001, Arn Anderson took a backstage role and became one of Vince McMahon's best road agents/producers. Obviously held in high regard by his peers, Anderson thrived in the role and held it for close to 18 years while also making sporadic on-air appearances, often alongside Flair.
However, in early 2019, Anderson was fired by WWE for apparently letting Alicia Fox wrestle a match at a house show while she was intoxicated, which Anderson never confirmed nor denied due to a non-disclosure agreement he'd signed.
What he did say, however, is that he didn't "want to be anywhere where I'm not wanted" and just a short time later, he made a surprise appearance at AEW's "All Out" pay-per-view and helped Cody defeat Shawn Spears, who was known as Tye Dillinger in WWE.
Just last summer, Anderson signed a multi-year deal with AEW and essentially serves as Cody's manager, a role in which he's thrived since his arrival.
WWE threw some serious shade at Arn Anderson on Twitter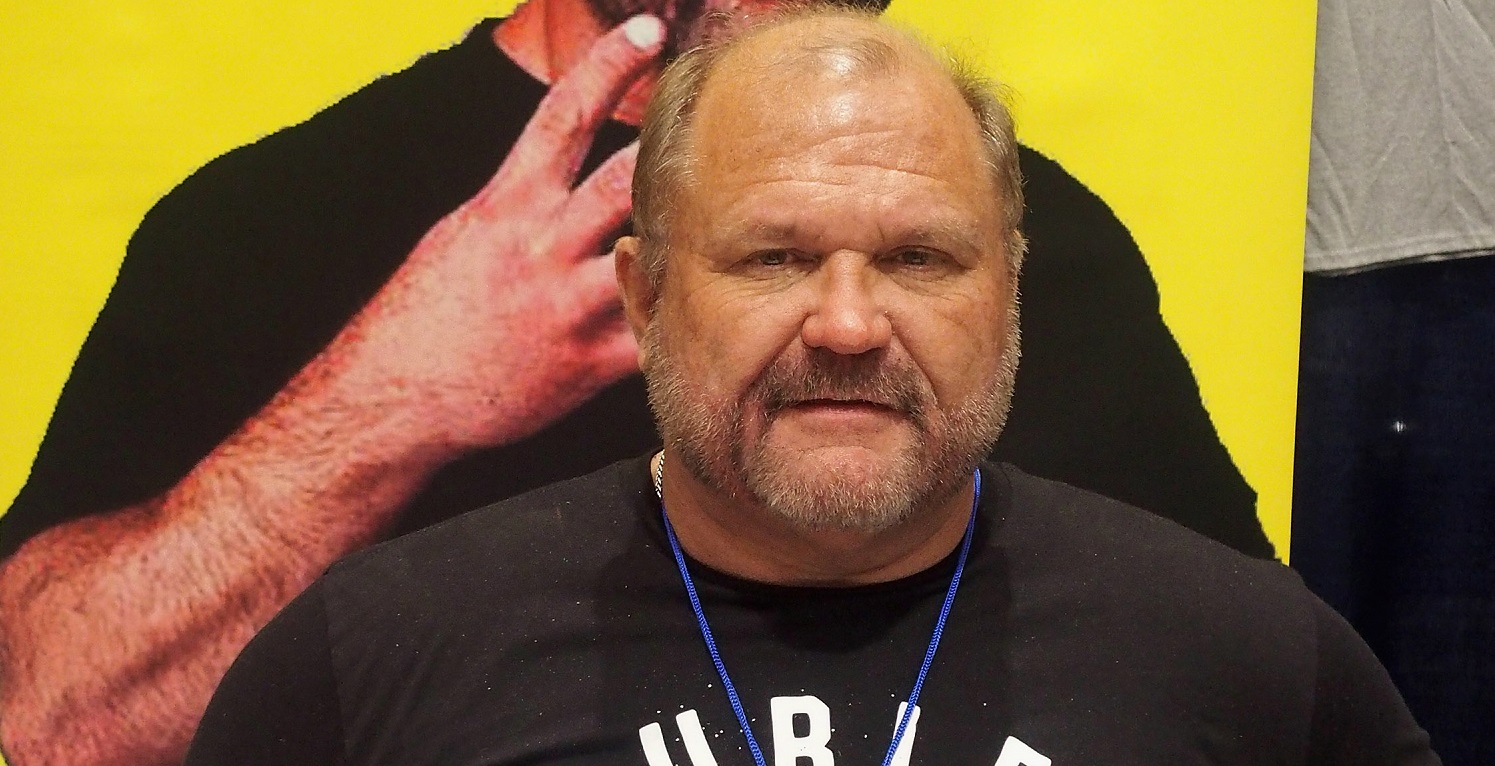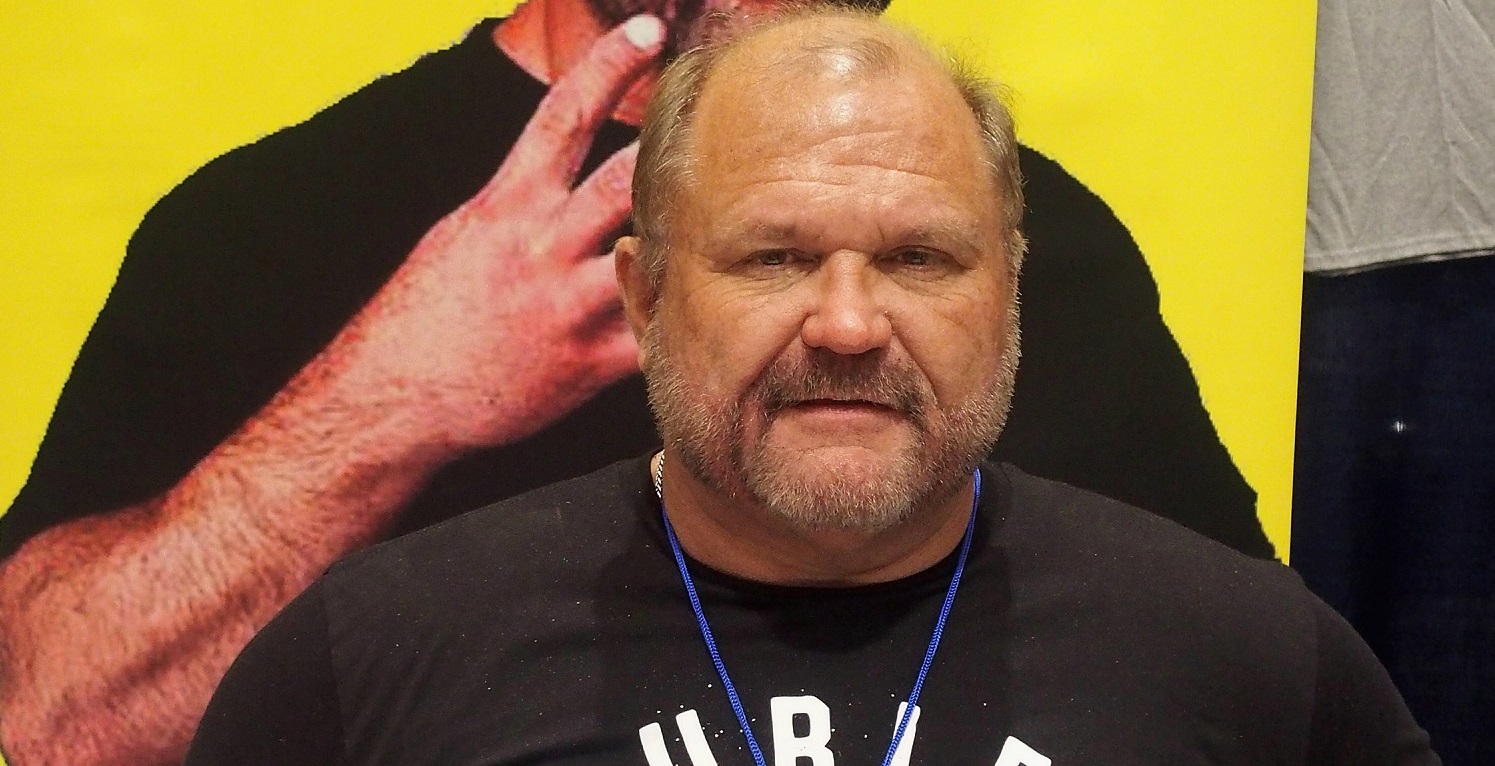 Now, anybody who knows anything about Arn Anderson knows his signature move was (and still is) the spinebuster. Never in the history of the business has anyone ever performed the maneuver better. So you can see why it's so disrespectful when WWE does something like what they did on Wednesday.
Now that's some serious shade thrown at Arn Anderson. Eight wrestlers, past and present, are featured dishing out a spinebuster and the Hall of Famer isn't one of them.
Naturally, the always-entertaining internet wrestling community came to his defense and started throwing up highlights of their own.
Trust me, there's a lot more where that came from. Now, I don't know if Vince McMahon has anything to do with what goes up on Twitter but that his petty wrath written all over it, don't you think?