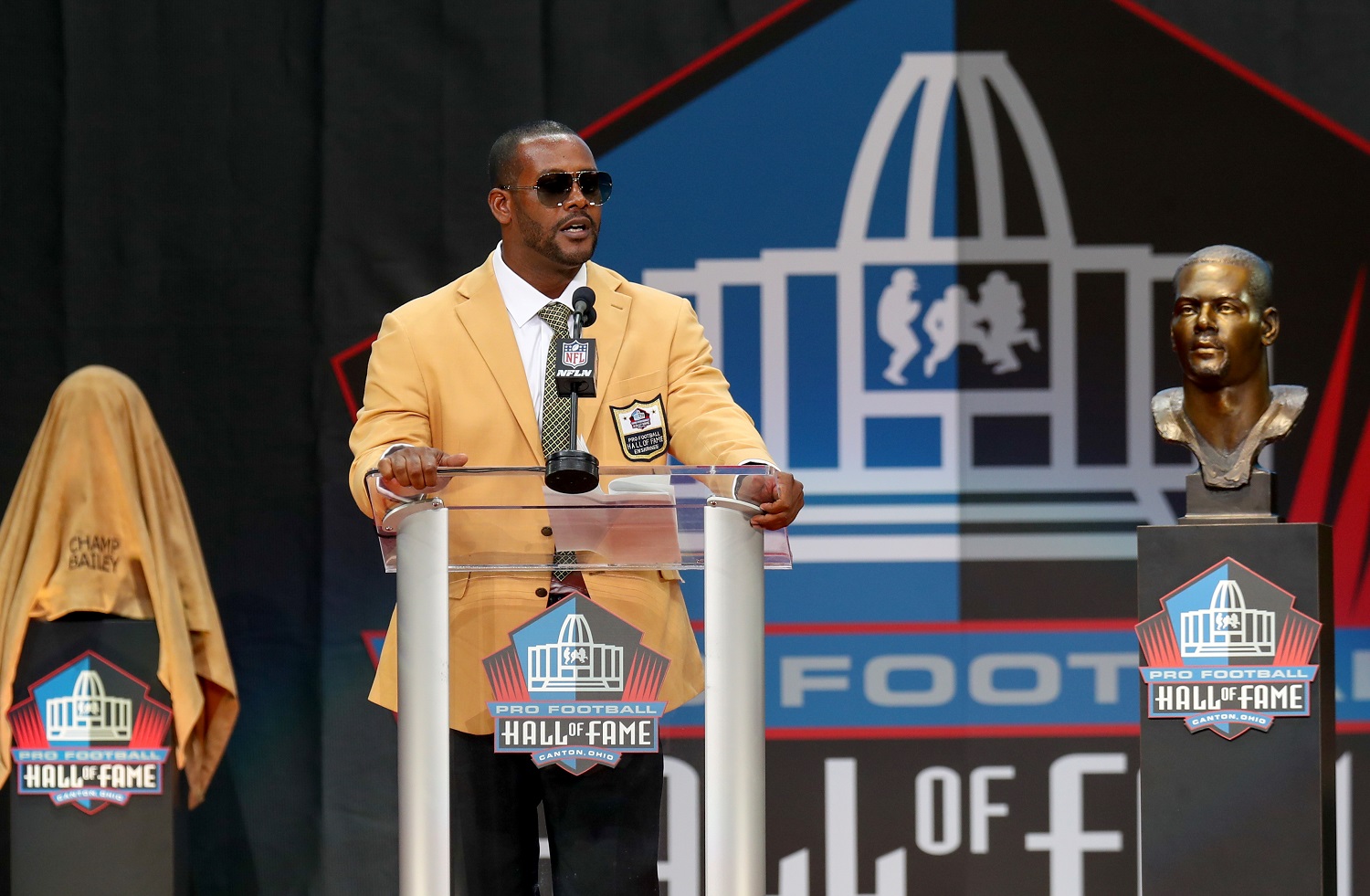 Young Tom Brady Scored a $125,000 Friends and Family Discount From Future Hall of Fame Cornerback Ty Law
Tom Brady was still working on a three-year rookie contract worth less than $1 million with the New England Patriots when future Hall of Fame cornerback Ty Law gave him a sweet deal on his old house.
Before becoming a Pro Football Hall of Fame inductee, Ty Law showed Tom Brady how to be an all-star teammate. It was a case of one former Michigan guy helping out another former Wolverine, even though their paths never crossed until Brady's rookie season with the New England Patriots in 2000.
As has been well-documented, Brady entered the league as the 199th overall pick of the 2000 NFL Draft. It would not be until early in the 2001 season that he would replace Drew Bledsoe as the Patriots' starting quarterback. At the time, Brady was playing on a three-year, $866,500 contract. That qualifies as peanuts by NFL standards now and wasn't much better then.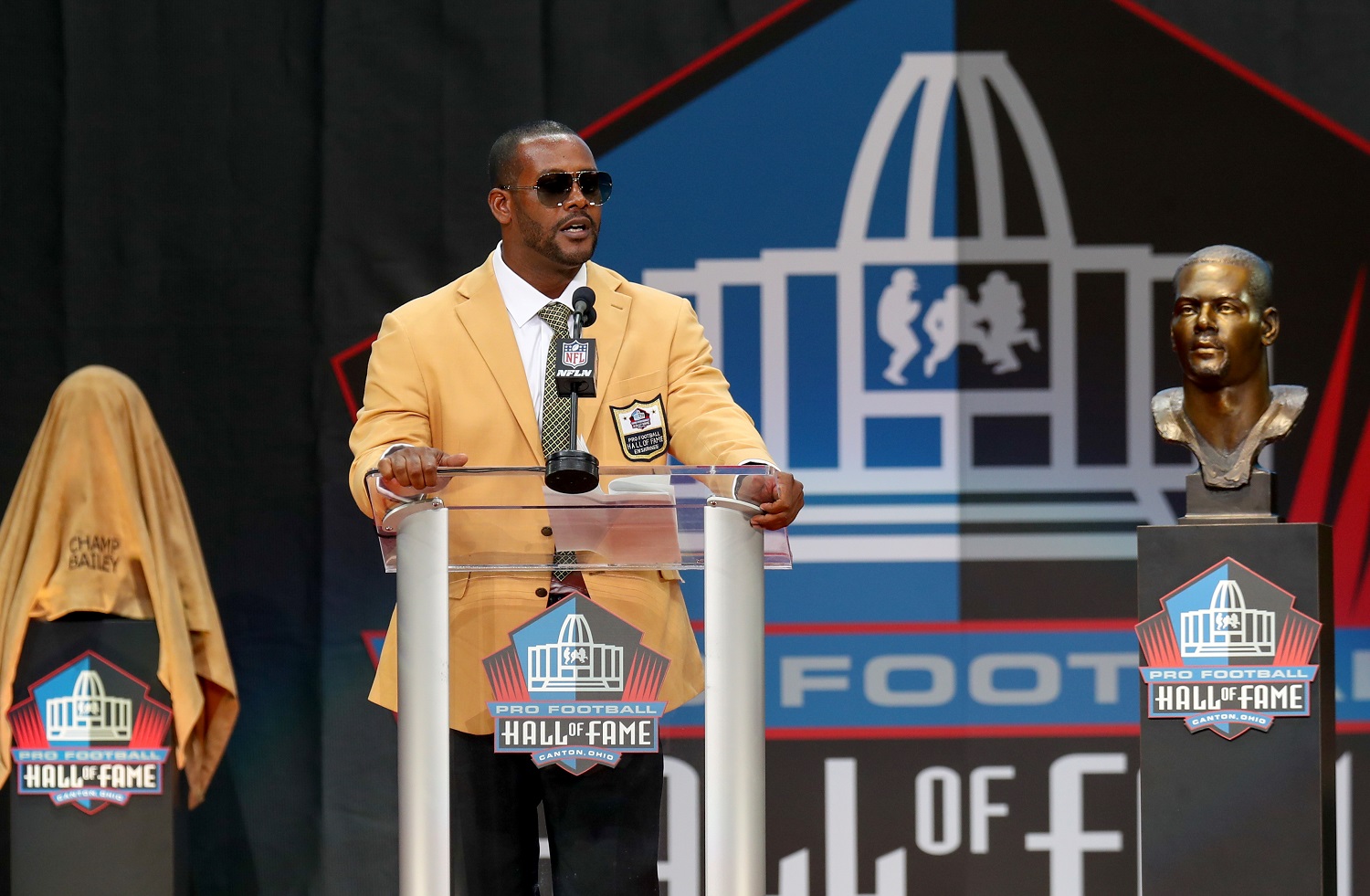 On the other hand, Law arrived in New England in 1995 as the 23rd pick of the first round. He broke into the lineup at cornerback as a rookie and pulled down three interceptions in each of his first three years while developing a reputation as a guy that quarterbacks didn't want to challenge.
Law scored a major breakthrough in 1998, leading the league with nine interceptions. It earned him first-team All-Pro honors and his first trip to the Pro Bowl, where he garnered co-MVP honors on the strength of a 67-yard pick-six. It also earned him a massive new contract.
Late in training camp the following summer, Law and the Patriots reached agreement on a seven-year contract. According to the Hartford Courant, the package included a $14.2 million signing bonus and made him No. 2 in NFL average cornerback salaries to Deion Sanders.
Obviously, then, life was good for Law by early 2002, when Brady was still on his rookie contract but on the cusp of establishing himself as a fixture at quarterback by throwing for 18 touchdowns and 2,843 yards in 2001.
Law saw an opportunity to help Brady out. Ironically, his gesture came with a connection to Scott Zolak, the QB who played seven seasons in New England before going to the Miami Dolphins in 1999. Law had purchased Zolak's Massachusetts home, but he had two years of fresh bonus money and paychecks in the bank, prompting a move to better digs.
"Unlike Scott, I passed it down," Law said on the Michael Holley Podcast in April 2020. "Scott charged the hell out of me. You know what I mean?"
Law made some improvements, including finishing the basement, before deciding to sell. He figured Brady, being a fellow Wolverine, was the perfect buyer.
"Being that he came from Michigan, I'm going to do my part to try to welcome him in," Law said. "So, you know, he wasn't making great money at the time, and he was looking for a place. So, what I did, because I just got a contract, I said, 'Hey, just come on, man, and I'll hook you up with this.'"
Factoring in the TVs, pool table, and furniture he left behind, Law figured he took "about a $125,000 haircut just to give it to him."
According to Spotrac.com, Brady had made $260 million in salary through the end of last season to go along millions more in endorsements and business deals, but Law has no regrets.
"He wasn't making no money. You know what I mean? And now, man, I could probably put my whole house in his kitchen."

Ty Law
Law did OK for himself along the way. By the time he retired from the Denver Broncos after the 2009 season, he had banked $58,837,782, according to OverTheCap.com. Pro Football Hall of Fame voters selected him for induction in Canton, Ohio, in 2019.
All stats courtesy of Pro Football Reference.