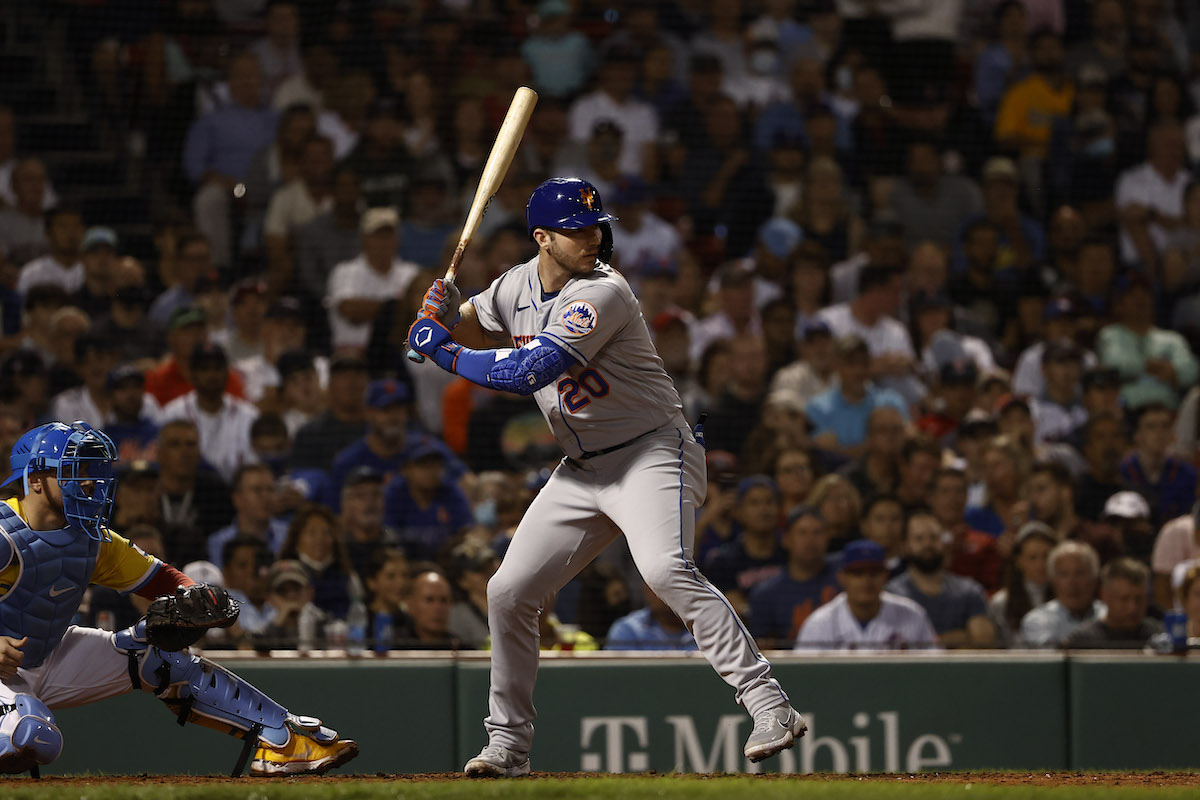 1 Hitter at Each Position to Target on 2022 MLB Opening Day's Thursday Slate
Looking for hitters to target Thursday during Opening Day of the 2022 MLB season? We've got you covered with one strong option at each position.
Whether you're putting together a fantasy lineup with the best players drafted onto your squad, selecting from a universal DFS pool for Opening Day of the 2022 MLB season, or just trying to impress your friends with your baseball knowledge, playing the right matchups is important.
Batter vs. pitcher stats (BVP) can be tricky to harness. Some analysts subscribe to them, while others deny that they can be used predictively, often citing the inherent variability of such small samples and approach changes that deem prior results irrelevant.
We tend to fall in the middle, using BVP as a baseline without fully buying in. Sometimes, pitchers have entirely different arsenals and new ways of exploiting a hitter's weaknesses. Other times, a batter has changed his swing or gotten better at identifying a certain shortcoming. That's why these aren't just blind recommendations and instead include a confidence meter meant to help you out along the way.
Let's get going with the Thursday portion of the Opening Day slate, and we'll include the DraftKings price to help you out in the DFS world.
Catcher: Jorge Alfaro, San Diego Padres ($3,000)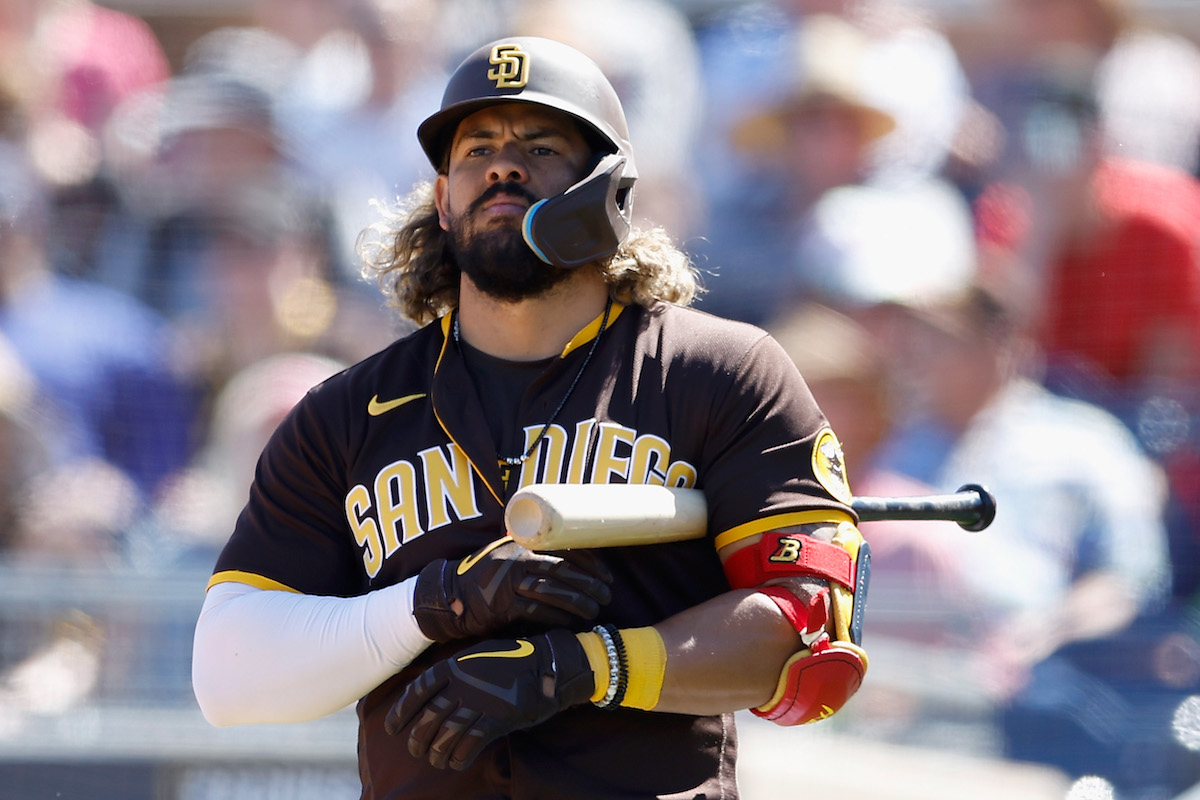 Opposing Pitcher: Madison Bumgarner, Arizona Diamondbacks
BVP Stats: 4-for-9, 1 2B, 1 HR, 2 K, .444/.444/.889
2021 Stats: 72-for-295, 15 2B, 1 3B, 4 HR, 11 BB, 99 K, .244/.283/.342
The beauty of this pick is that it doesn't really matter who the San Diego Padres roll out at catcher since they could feasibly go with any of their three primary options. If Victor Caratini ($2,800) or Austin Nola ($3,100) gets the nod, they've also enjoyed success against Madison Bumgarner in small samples. The former is 3-for-5, albeit with no extra-base hits, and the latter is 3-for-6 with a double added into the mix.
But Alfaro is still the ideal play because of the power in his bat, and he's typically had better results against southpaws. Last year, he slashed .259/.276/.459 against lefties while recording three of his four homers despite logging 137 fewer plate appearances than against righties.
Confidence Meter: Minimal since Nola probably gets the start. But if Alfaro plays…
First Baseman: Pete Alonso, New York Mets ($4,800)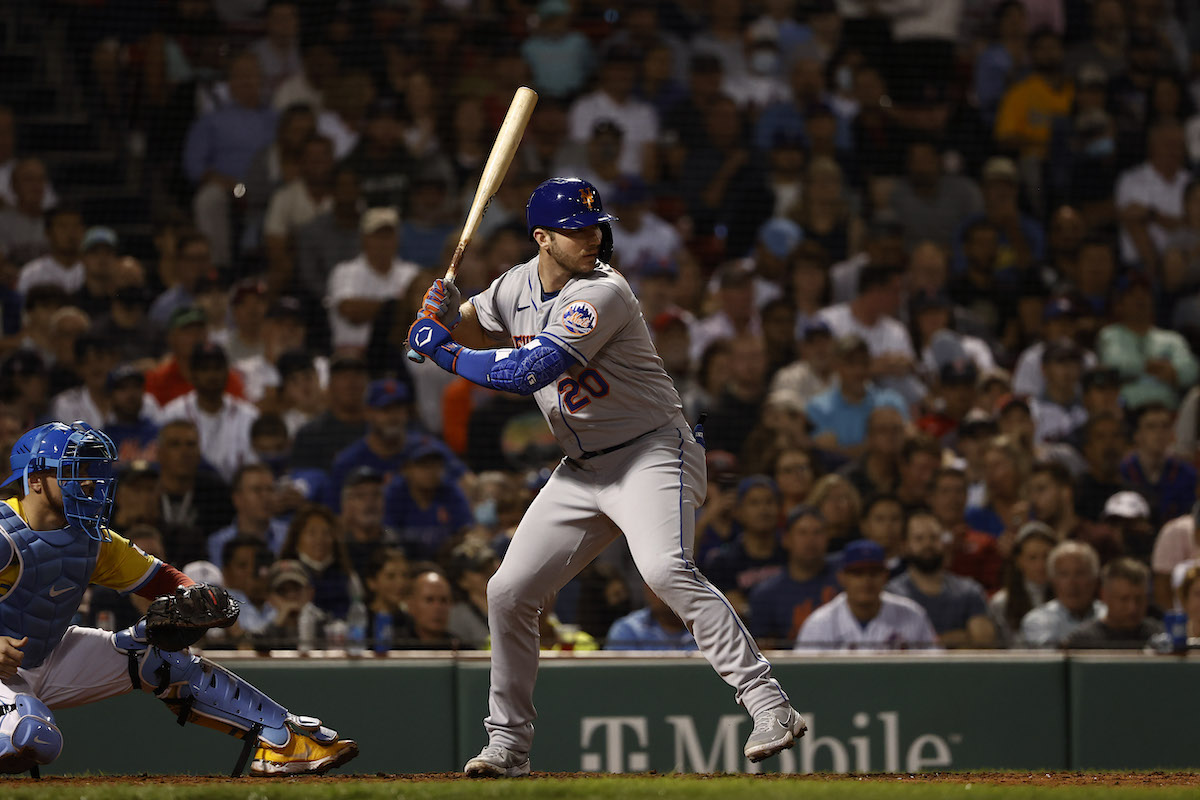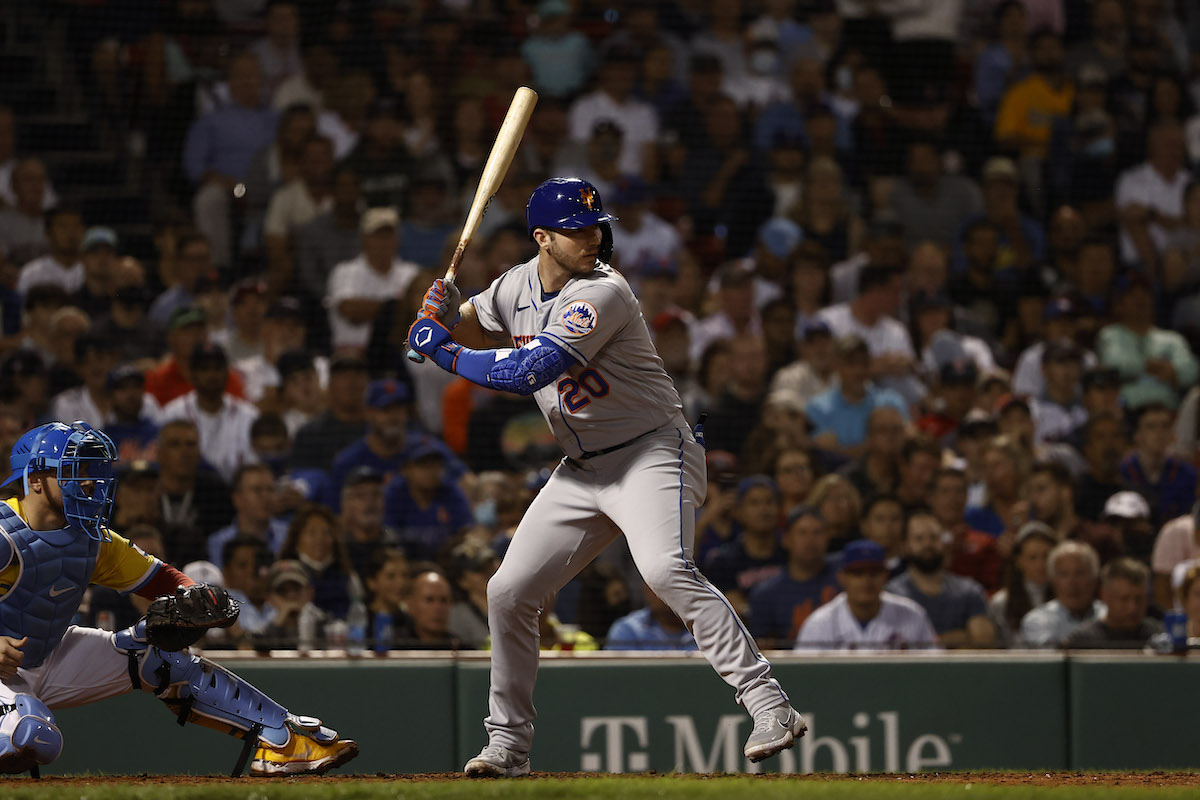 Opposing Pitcher: Patrick Corbin, Washington Nationals
BVP Stats: 10-for-30, 2 2B, 4 HR, 4 BB, 11 K, .333/.412/.800
2021 Stats: 147-for-561, 27 2B, 3 3B, 37 HR, 60 BB, 127 K, .262/.344/.519
Here comes another batter with a matchup against one of the worst Opening Day starters on the 2022 slate. Pete Alonso is a higher-priced first baseman, but the results more than justify the sticker shock.
Alonso has faced Patrick Corbin more than any other pitcher throughout his career, and he's only getting more comfortable in that situation. During their three matchups throughout the 2021 campaign, the New York Mets slugger went 4-for-7 with three homers and two walks, going yard in each and every one of those games against the Washington Nationals.
There's being locked in against a pitcher, and then there's being locked in.
Confidence meter: As high as the ball arcs on the home runs he keeps hitting against Corbin.
Second Baseman: Kolten Wong, Milwaukee Brewers ($4,400)
Opposing Pitcher: Kyle Hendricks, Chicago Cubs
BVP Stats: 17-for-47, 4 2B, 2 HR, 3 BB, 5 K, .362/.423/.575
2021 Stats: 121-for-445, 32 2B, 2 3B, 14 HR, 31 BB, 83 K, .272/.335/.447
Kolten Wong hasn't tended to hit Kyle Hendricks with that much power, but he routinely makes contact and seems to have a good read on the veteran pitcher's approach. He's slapped plenty of singles into the open field and taken what's been given rather than making mistakes at the plate, and that high-floor approach should be appreciated given how often he's put it into practice.
Plus, Hendricks has been awful during spring training, which doesn't lend much confidence that he'll follow up last year's 4.77 ERA and 1.35 WHIP (complete with an MLB-worst 200 hits allowed) by suddenly experiencing more success. Over four spring appearances, he's gone just 11.1 total innings while recording a — avert your eyes if you're squeamish — 9.53 ERA and 1.77 WHIP.
Don't expect Wong to go yard against Hendricks, but he's a pretty safe option with an established track record against a pitcher free-falling into obscurity.
Confidence meter: High for the floor, but less so if you're chasing a high-ceiling play.
Third Baseman: Nolan Arenado, St. Louis Cardinals ($5,900)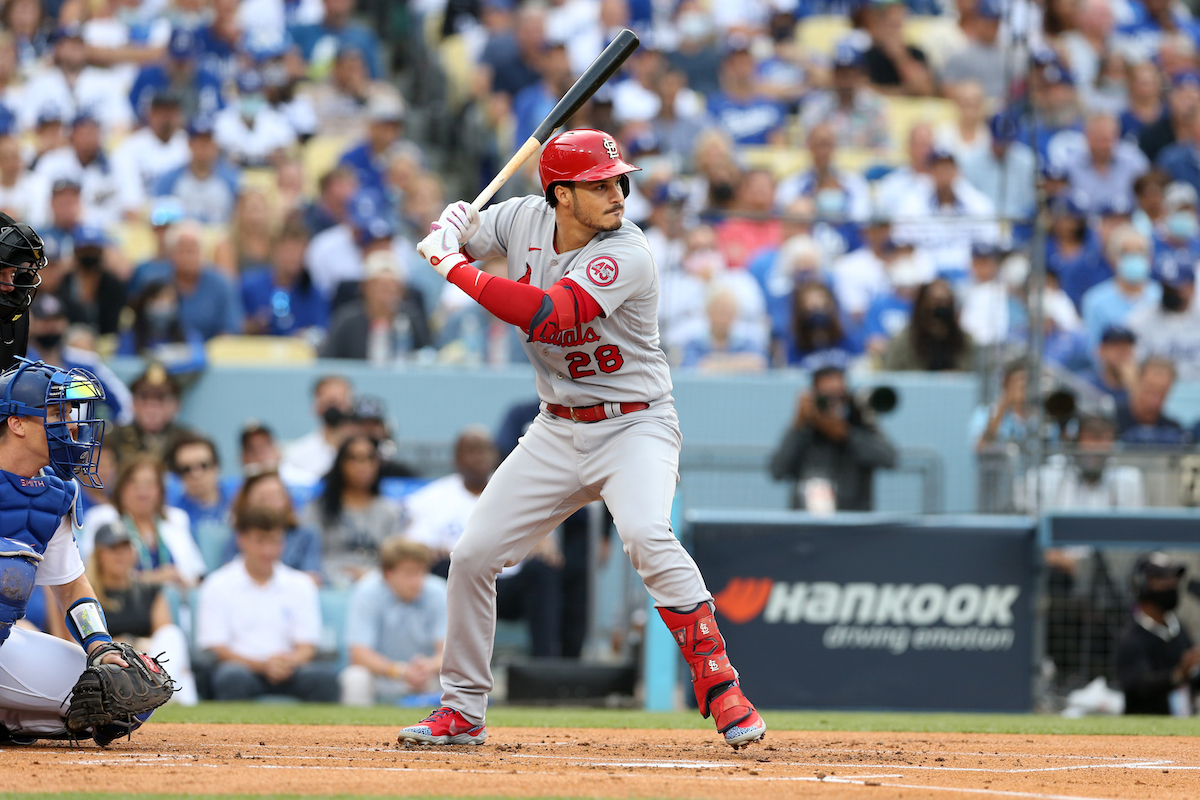 Opposing Pitcher: JT Brubaker, Pittsburgh Pirates
BVP Stats: 5-for-11, 4 2B, 1 HR, 1 BB, 1 K, .455/.500/1.091
2021 Stats: 151-for-593, 34 2B, 3 3B, 34 HR, 50 BB, 96 K, .255/.312/.494
We'll allow ourselves one true star with a commensurate price tag.
Nolan Arenado is one of the best in the business, and he's absolutely mashed against JT Brubaker in the few times they've faced one another, all of which came during the 2021 campaign. Not much has changed since then, even if the 28-year-old starting pitcher has a deadly slider than can strike out even the best batters.
Brubaker has a 92.9 mph fastball that gets shelled, and Arenado is primed to take advantage despite doing most of his damage last year against offspeed stuff. He can still catch up to the "heat" when the approach is this predictable, hence turning 11 at-bats into five extra-base hits, one of which left the yard.
Confidence meter: As high as you'd expect it to be when we're picking a true star.
Shortstop: Paul DeJong, St. Louis Cardinals ($3,900)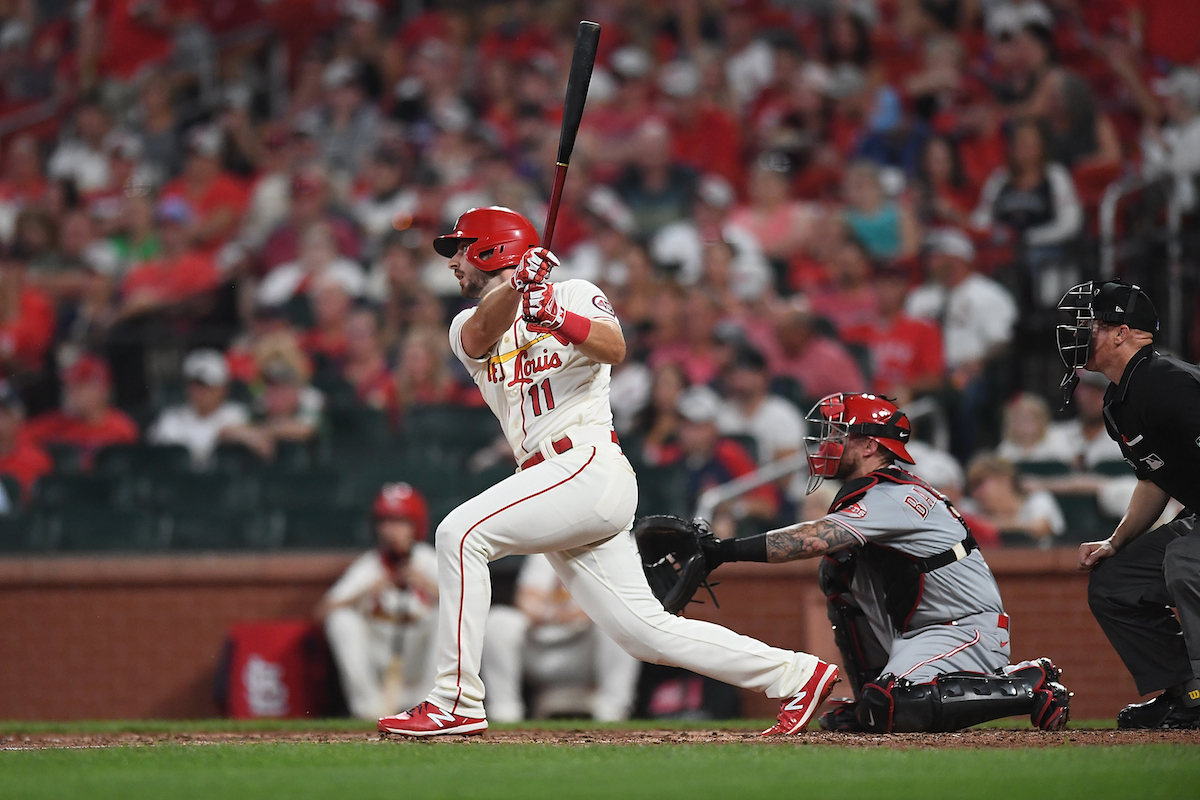 Opposing Pitcher: JT Brubaker, St. Louis Cardinals
BVP Stats: 3-for-7, 1 2B, 2 HR, 2 K, .429/.429/1.429
2021 Stats: 70-for-356, 10 2B, 1 3B, 19 HR, 35 BB, 103 K, .197/.284/.390
This is one of those classic "who else are you going to go with?" selections.
The shortstop slate is devoid of options with strong BVP profiles as only Fernando Tatis Jr. (out for the foreseeable future), Francisco Lindor (a great but expensive option against Patrick Corbin), Nick Ahmed (not likely to start), Edmundo Sosa (not likely to start), and Alcides Escobar (not buying the minimal success) join Paul DeJong with multiple hits against the opposing starter.
So…DeJong it is.
The 28-year-old hasn't been able to replicate his All-Star season in 2019 and fell below the Mendoza Line last year, but his bat at least has enough remaining power that he could make contact with a Brubaker meatball and turn it into a no-doubter.
Confidence meter: Pretty darn low.
Outfielder: David Peralta, Arizona Diamondbacks ($3,200)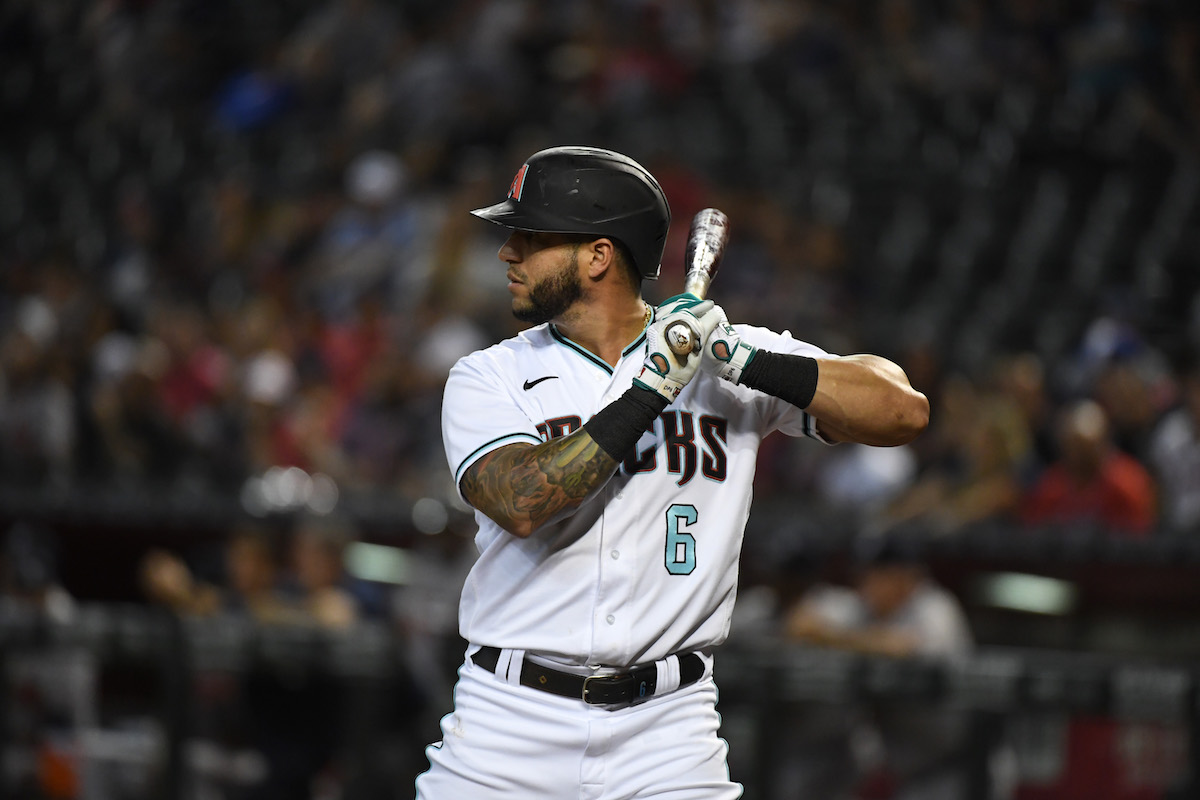 Opposing Pitcher: Yu Darvish, San Diego Padres
BVP Stats: 9-for-22, 3 HR, 2 BB, 5 K, .409/.458/.818
2021 Stats: 126-for-487, 30 2B, 8 3B, 8 HR, 46 BB, 92 K, .259/.325/.402
Wil Myers ($3,400) is tempting here because he's turned around on six Madison Bumgarner pitches for homers, but he's batting just .232 against the southpaw over 56 at-bats. Andrew Benintendi ($4,100) is tempting with a .563/.588/1.000 slash line over 16 at-bats, but it's usually best not to target someone facing Shane Bieber, especially as he looks to bounce back from a relatively disappointing (and not entirely healthy) 2021.
That makes David Peralta the clear choice against Yu Darvish, who never quite found his groove after MLB began to crack down on sticky stuff. From the beginning of July through the end of the regular season, the 35-year-old logged 70.1 innings and failed to turn his sterling strikeout numbers into anything more than a 6.65 ERA (5.05 FIP) and 1.31 WHIP.
Darvish has looked much better in spring, but there's still risk for him against a veteran hitter with a .286 lifetime average that elevates to .409 in this particular matchup.
Confidence meter: Medium, but on a burner that tends to be slightly hotter than advertised.
All stats, unless otherwise indicated, courtesy of Baseball Reference, Fangraphs, and Baseball Savant. BVP stats and DraftKings prices courtesy of Swish Analytics.
How to get help: In the U.S., contact the National Council on Problem Gambling helpline at 1-800-522-4700.