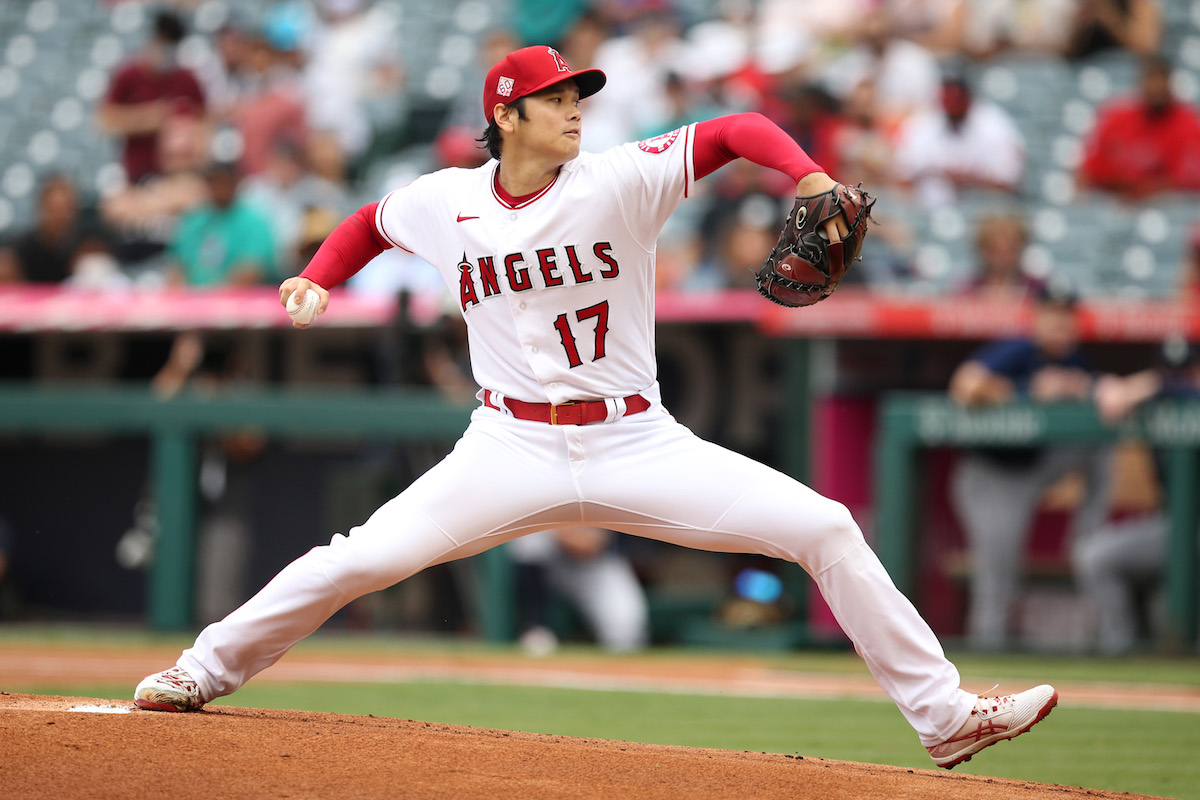 Power Ranking Every 2022 MLB Opening Day Starting Pitcher
Who's on the mound for your favorite team on Opening Day of the 2022 MLB season? How does he stack up against the other 29 options?
The 2022 MLB season is upon us after a tumultous winter and spring lowlighted by a contentious lockout that pushed timelines back. But baseball is here all the same, and that means plenty of aces will be taking the mound on Opening Day, ready to fire away with fastballs in the upper 90s and bat-eluding offspeed stuff as they look to strike out everyone in their path to victory.
We've ranked all 30 of the Opening Day starters.
To be clear, we're not ranking their expected level of success in their first start so much as their predicted level of performance for the entirety of the 2022 season. This is an offshoot of our rankings of the top 50 starting pitchers for the campaign (ranks can be seen parenthetically) and isn't influenced by the luck of the draw that sees some lesser hurlers facing cushy matchups.
Whether a team opens on Thursday or Friday — or possibly even later in the week given some of the tricky weather swirling throughout the East Coast — its Opening Day starter is featured here.
Nos. 30-25: Tylor Megill*, Patrick Corbin, Madison Bumgarner, Kyle Freeland, Zack Greinke, JT Brubaker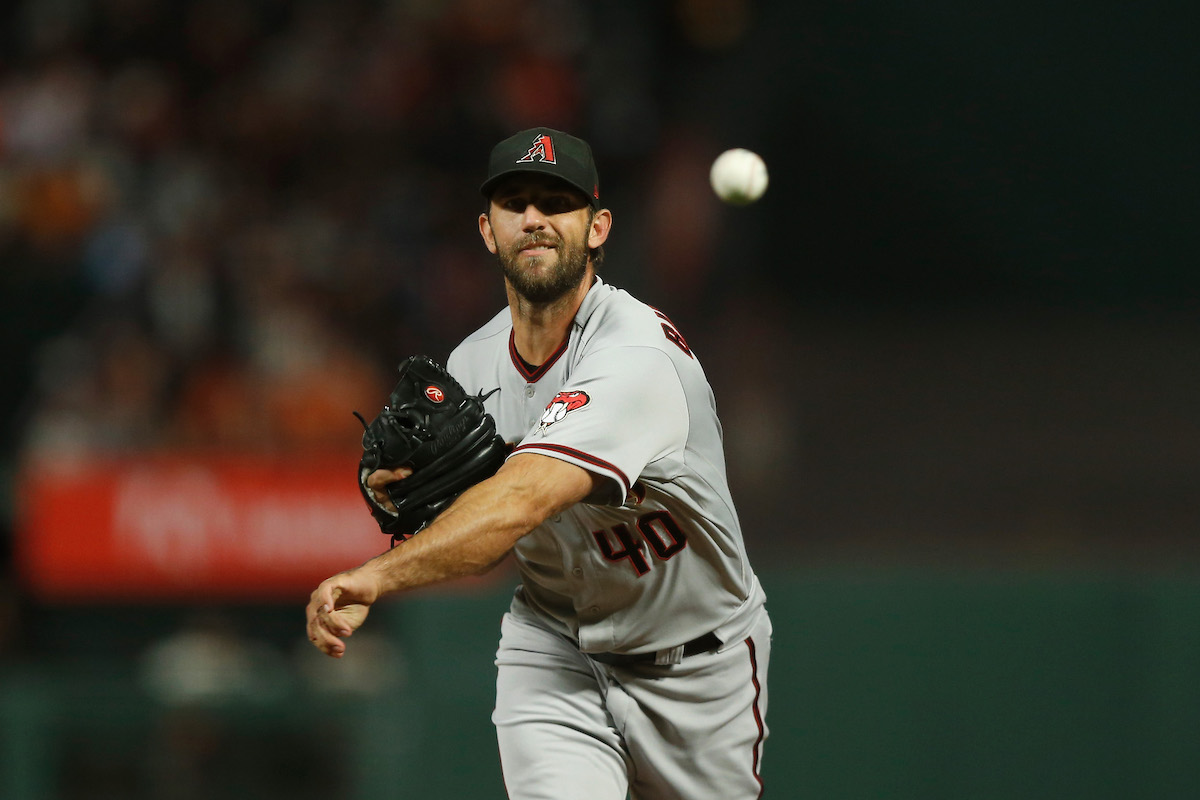 30. New York Mets (at Washington Nationals): Tylor Megill (Unranked)*
29. Washington Nationals (vs. New York Mets): Patrick Corbin (Unranked)
28. Arizona Diamondbacks (vs. San Diego Padres): Madison Bumgarner (Unranked)
27. Colorado Rockies (vs. Los Angeles Dodgers): Kyle Freeland (Unranked)
26. Kansas City Royals (vs. Cleveland Guardians): Zack Greinke (Unranked)
25. Pittsburgh Pirates (at St. Louis Cardinals): JT Brubaker (Unranked)
His placement alongside a number of uninspiring, past-their-prime veterans (and a fairly intriguing 28-year-old in JT Brubaker) shows just how much Madison Bumgarner has fallen since his heyday with the San Francisco Giants.
After his disastrous debut with the Arizona Diamondbacks in 2020, Bumgarner logged 146.1 frames last season, posting a 7-10 record with a disappointing 4.67 ERA backed up by a similarly poor 4.63 FIP. He no longer racks up many strikeouts, the byproduct of a fastball just barely sitting in the 90s, and has had trouble preventing hard contact.
However, Bumgarner is just 32 years old — albeit with a lot of mileage on the tires — and still generates plenty of spin on his pitches. If he's going to submit a bounce-back campaign, a stellar first outing against a loaded San Diego Padres lineup would go a long way.
*Per Mike Puma of the New York Post, the Mets have not officially announced their Opening Day starter, but they're planning to have Tylor Megill on the mound. If their Thursday game against the Washington Nationals is postponed due to weather, Max Scherzer would likely take the ball and check in at No. 5 in these rankings (No. 7 in the top 50).
Nos. 24-19: Kyle Hendricks, Tyler Mahle, Jon Gray, Joe Ryan, Adam Wainwright, John Means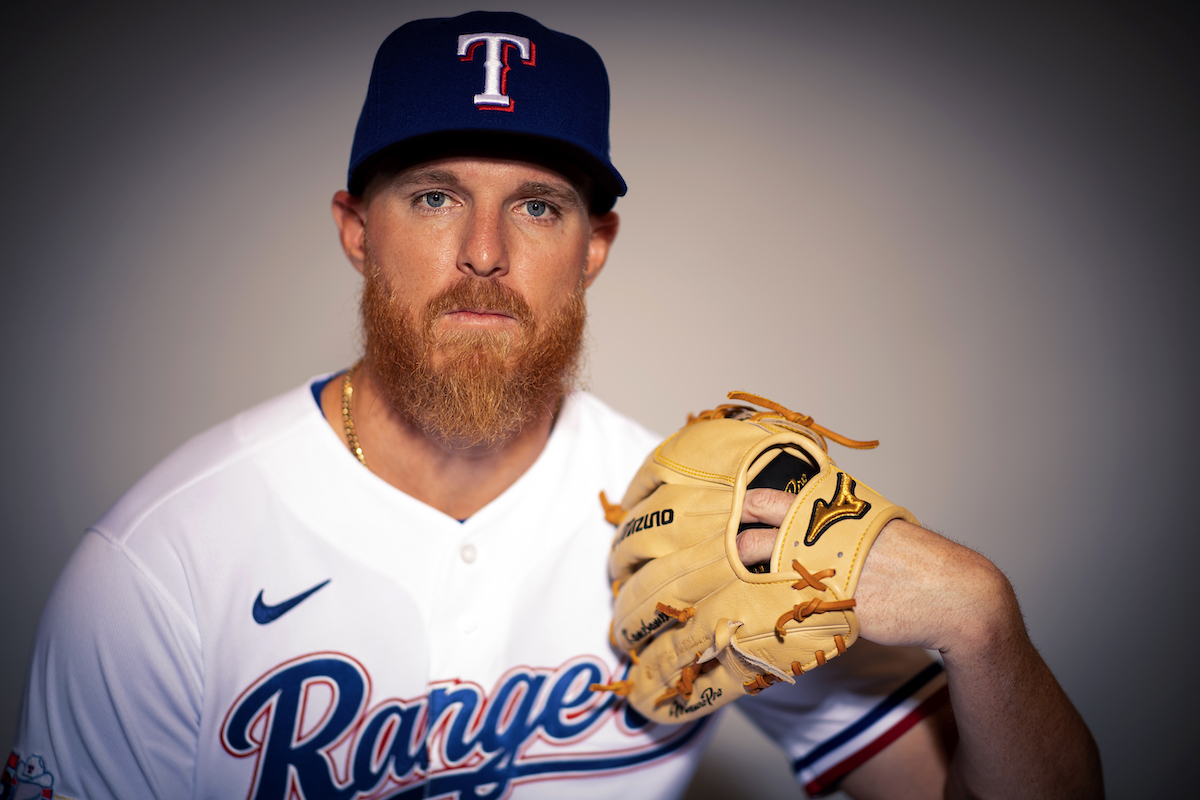 24. Chicago Cubs (vs. Milwaukee Brewers): Kyle Hendricks (Unranked)
23. Cincinnati Reds (at Atlanta Braves): Tyler Mahle (Honorable mentions)
22. Texas Rangers (at Toronto Blue Jays): Jon Gray (Honorable mentions)
21. Minnesota Twins (vs. Seattle Mariners): Joe Ryan (Honorable mentions)
20. St. Louis Cardinals (vs. Pittsburgh Pirates): Adam Wainwright (Honorable mentions)
19. Baltimore Orioles (at Tampa Bay Rays): John Means (No. 41 overall)
Jon Gray was included as an honorable mention in my American League West rankings and came close to being featured in my fantasy sleepers at starting pitcher, though he ultimately just missed the cut. So let's give him some love here after he showed off his new-and-improved slider en route to allowing just eight hits, two walks, and two runs while striking out 10 over six spring innings.
The No. 3 overall pick of the 2013 MLB Draft now gets to play his home games at the more spacious Globe Life Field instead of Coors Field, where he'd posted a lifetime ERA of 4.54. He's operating with a stronger infield featuring Corey Seager and Marcus Semien. His fastball is touching the upper 90s on a more consistent basis even if it was entirely too hittable during the 2021 campaign.
He's worth keeping an eye on with that fastball-slider combination, especially now that he's escaped the thin Rocky Mountain air. A strong start against a power-heavy Toronto Blue Jays lineup would go a long way toward making sure he's kept firmly on — not under — the radar in 2022.
Nos. 18-13: Framber Valdez, Eduardo Rodriguez, Nathan Eovaldi, Shohei Ohtani, Yu Darvish, Shane McClanahan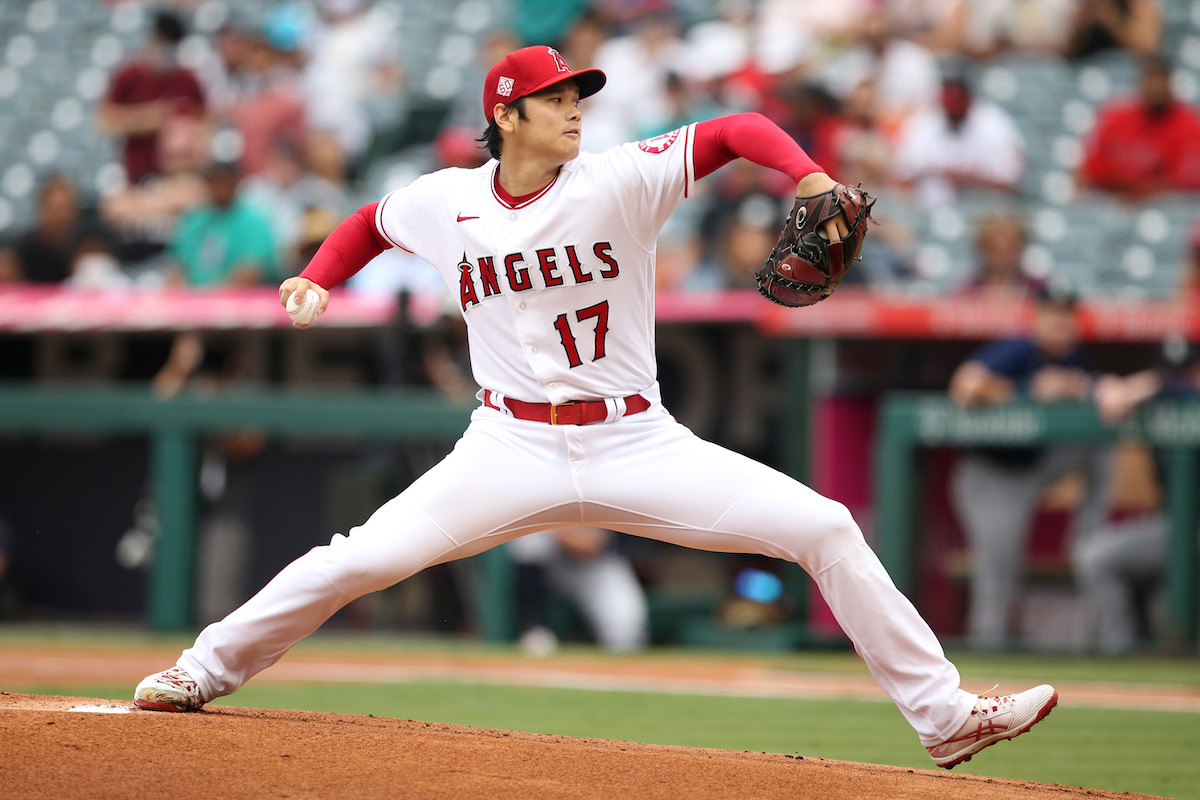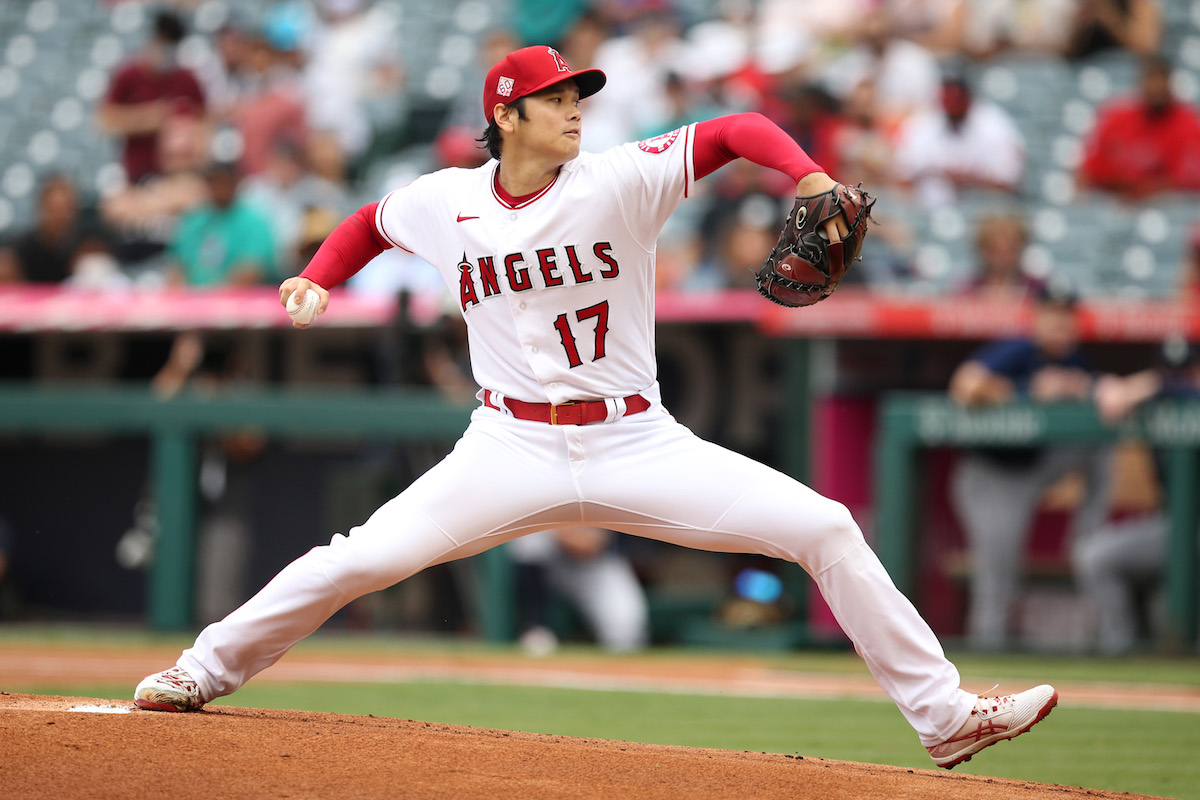 18. Houston Astros (at Los Angeles Angels): Framber Valdez (No. 39 overall)
17. Detroit Tigers (vs. Chicago White Sox): Eduardo Rodriguez (No. 38 overall)
16. Boston Red Sox (at New York Yankees): Nathan Eovaldi (No. 37 overall)
15. Los Angeles Angels (vs. Houston Astros): Shohei Ohtani (No. 35 overall)
14. San Diego Padres (at Arizona Diamondbacks): Yu Darvish (No. 32 overall)
13. Tampa Bay Rays (vs. Baltimore Orioles): Shane McClanahan (No. 29 overall)
Shohei Ohtani is set to follow up an MVP-winning season reminiscent of Babe Ruth's glory days by making the first Opening Day start of his career, and he'll also have the luxury of staying in the Angels lineup as the designated hitter even after he's done on the mound thanks to the new "Ohtani rule."
His placement here is also somewhat misleading.
These rankings are based on season-long expectations, and those are ultimately capped for Ohtani — only as a pitcher, not as an overall player — because of his unique workload. He stayed healthy all season and only made 23 starts in 2021, and that's not likely to change positively going forward.
On a per-start basis, Ohtani looks more like a top-10 option thanks to a devastating splitter and his seemingly unlimited strikeout potential.
Nos. 12-7: Max Fried, Jose Berrios, Logan Webb, Robbie Ray, Frankie Montas, Lucas Giolito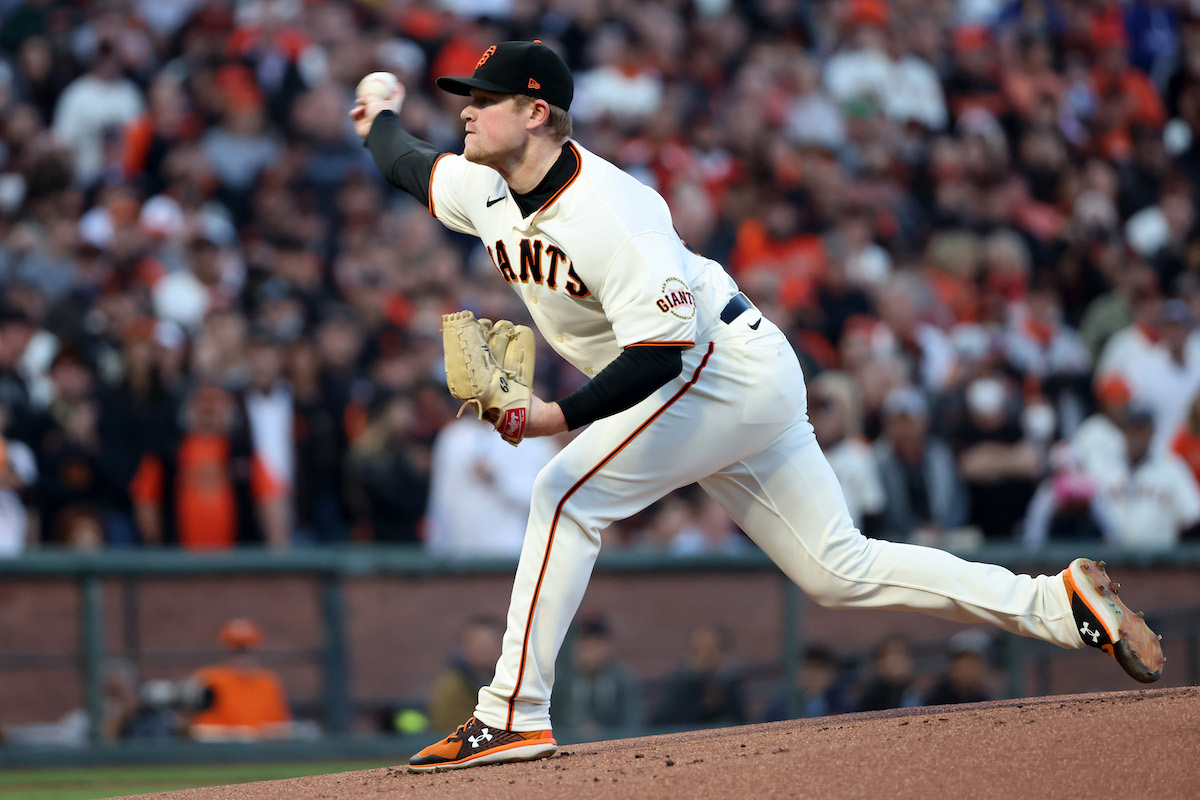 12. Atlanta Braves (vs. Cincinnati Reds): Max Fried (No. 23 overall)
11. Toronto Blue Jays (vs. Texas Rangers): Jose Berrios (No. 21 overall)
10. San Francisco Giants (vs. Miami Marlins): Logan Webb: No. 18 overall)
9. Seattle Mariners (at Minnesota Twins): Robbie Ray (No. 16 overall)
8. Oakland Athletics (at Philadelphia Phillies): Frankie Montas (No. 13 overall)
7. Chicago White Sox (at Detroit Tigers): Lucas Giolito (No. 12 overall)
Logan Webb doesn't have the strongest track record, and that's what makes his 2022 debut so intriguing.
Is he really the player who posted a 3.03 ERA backed up by a 2.72 FIP, 2.79 xFIP, and 3.13 SIERA, riding a sinker-slider-changeup repertoire to even more success after he returned from the right shoulder strain that removed June from his calendar? Now that the scouting report is more established, should we expect to see more of the player who posted a 5.36 ERA (4.15 FIP) during his first two big league seasons?
What if he's — gasp — even better for the San Francisco Giants in 2022? Anything feels possible for the Bay Area right-hander.
Nos. 6-1: Sandy Alcantara, Aaron Nola, Shane Bieber, Walker Buehler, Gerrit Cole, Corbin Burnes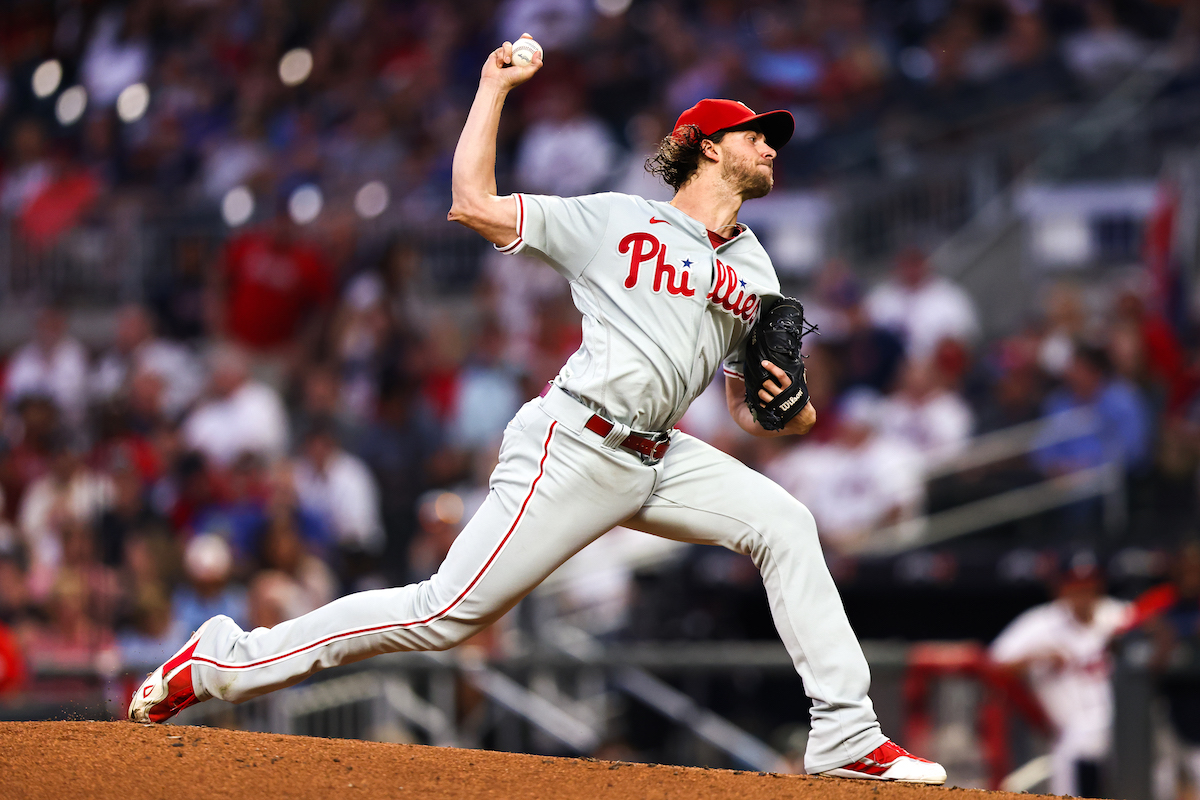 6. Miami Marlins (at San Francisco Giants): Sandy Alcantara (No. 11 overall)
5. Philadelphia Phillies (vs. Oakland Athletics): Aaron Nola (No. 10 overall)
4. Cleveland Guardians (vs. Kansas City Royals): Shane Bieber (No. 6 overall)
3. Los Angeles Dodgers (at Colorado Rockies): Walker Buehler (No. 4 overall)
2. New York Yankees (vs. Boston Red Sox): Gerrit Cole (No. 3 overall)
1. Milwaukee Brewers (vs. Chicago Cubs): Corbin Burnes (No. 1 overall)
This might feel like a bold placement for the second-best starting pitcher on a team (Zack Wheeler is the No. 1 option but won't be available on Opening Day as he recovers from shoulder soreness), especially when he's coming off a season in which he posted a 4.63 ERA. Consider this a massive vote of confidence that Aaron Nola's strikeout-happy approach, elite curveball, and ability to minimize walks should still play up, especially if the Philadelphia Phillies can take their defense from atrocious to even palatable.
Last year, the Philly fielders were unable to prevent Nola from seeing an inordinate amount of his batted balls find open field (.308 BABIP), and a putrid bullpen allowed 33.2% of his inherited runners to cross the plate.
Despite that 4.63 ERA, his FIP stood at 3.37, and his SIERA, which is largely determined by the quality of batted-ball contact, was even better at 3.26. We'll find out quickly if those performance indicators are accurate when he takes the mound against an Oakland Athletics lineup devoid of much established talent.
All stats, unless otherwise indicated, courtesy of Baseball Reference, Fangraphs, and Baseball Savant.