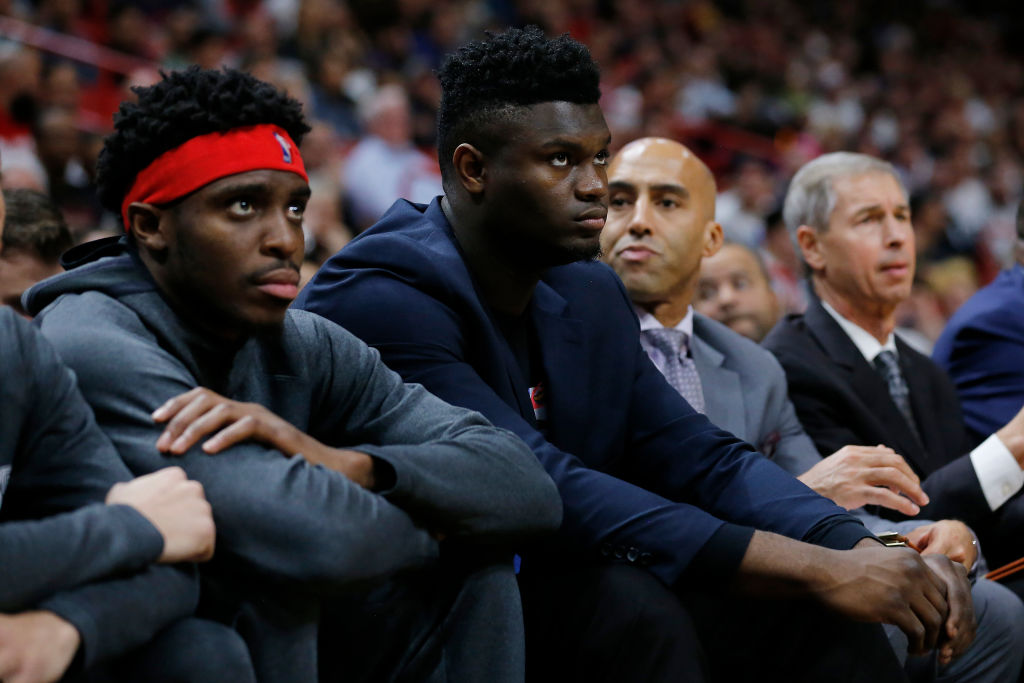 1 Reason Why We Won't See Zion Williamson Suit up for the Pelicans Anytime Soon
Six weeks ago, Zion Williamson had knee surgery. The New Orleans Pelicans, however, confirmed that he still isn't ready to return to NBA action.
Ever since he first stepped onto the floor at Duke, everyone has been waiting for Zion Williamson's NBA debut. Unfortunately, the rookie's Pelicans career still hasn't truly begun. Prior to the start of the season, Williamson underwent knee surgery, and he's still recovering from the procedure.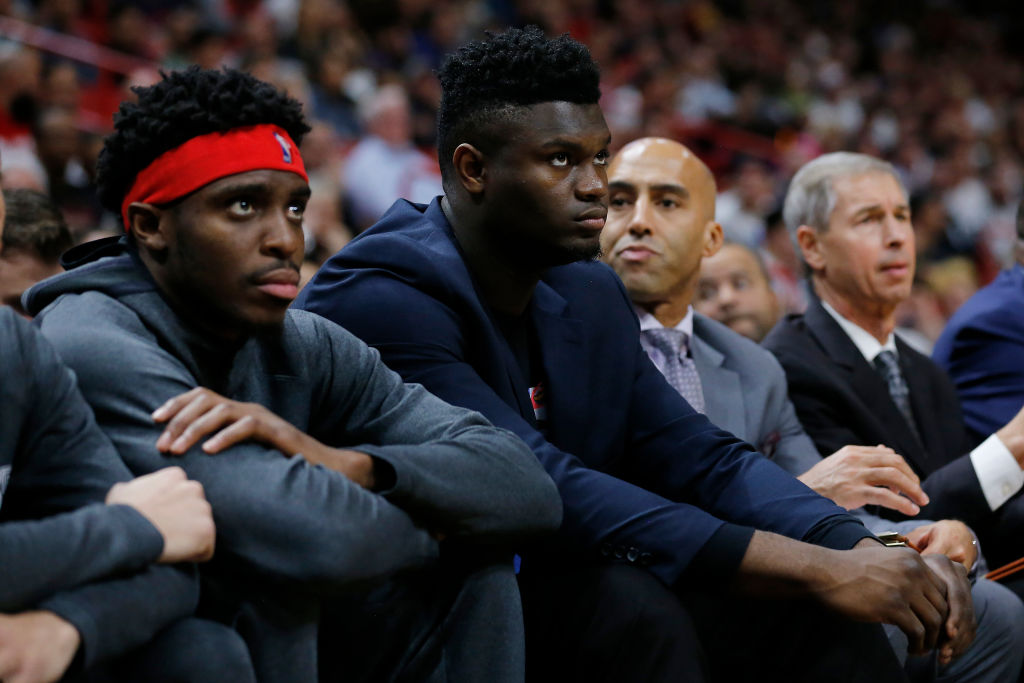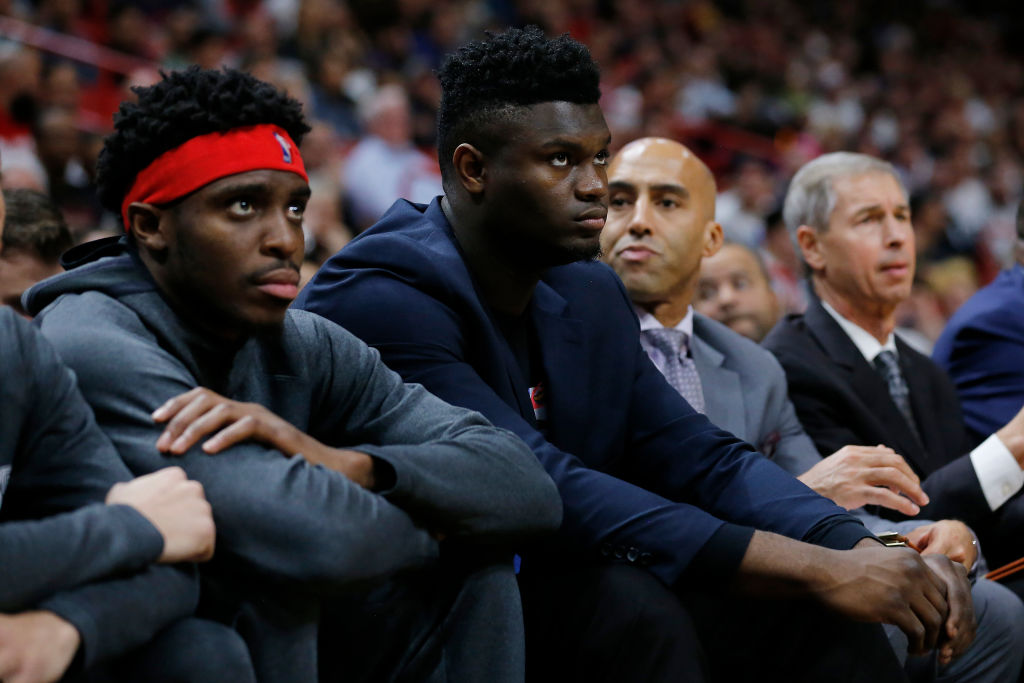 On Monday, Alvin Gentry fielded questions about Zion's potential return to action. The Pelicans' head coach revealed one reason why we might not be seeing Williamson suiting up anytime soon.
Zion Williamson's injury issues
While no one can doubt Zion Williamson's potential, some have started questioning if the big man is physically capable of playing at the highest level.
Zion's injury issues started with a now-infamous freak accident when he blew out one of his shoes at Duke. The forward missed some time with a knee sprain but returned in time for the NCAA Tournament. As a pro, however, he continued to have issues.
While Zion Williamson posted a strong preseason, things soon took a turn for the worst. The rookie unexpectedly missed the Pelican's final exhibition game; shortly after, the team announced their young forward had undergone knee surgery to repair a torn meniscus. Speculation started swirling that Zion was either out of shape or simply too powerful to have a healthy career, but New Orleans' executive vice president of basketball operations David Griffin insisted that wasn't the case.
When will Zion Williamson return to NBA action?
When Zion Williamson first went under the knife, he was expected to return in roughly 6-8 weeks. The six-week mark officially arrived yesterday; unsurprisingly, reporters asked Alvin Gentry how close the forward was to take the court.
Despite the timeframe, the Pelicans head coach revealed that Zion is yet to resume on-court activities, and the franchise isn't going to push him to play by a specific date. "I don't think it's anything that can be rushed," Gentry explained. "I think it's a time thing. Six weeks is what we said, but obviously, he's making progress. When the time comes for him to start on court and do things like that, he will. It's not anything that's going to be rushed or any shortcut. It's a matter of taking the time to make sure he's fine."
While that might not be what NBA fans wanted to hear, it's hard to fault the Pelicans. In the long run, they're making the right move.
The Pelicans are right to be 'overly cautious'
Sometimes sports fans can miss the forest through the trees. While everyone wants to see Zion Williamson as much as possible, the Pelicans are doing the right thing by being "overly cautious" and protecting their star player from himself.
While the Pelicans are in the midst of a losing streak and drifting further from a playoff spot, the franchise has to look beyond this season. Even with Zion, they're not going to challenge for an NBA title; at this point, there's no reason to risk a potentially dominant player's long-term health for a few wins.
Since Zion Williamson isn't taking part in any on-court activities, his return is still at least a few weeks away. While that may be disappointing for NBA fans who want to watch the young star, it's the right move for everyone in the long run.