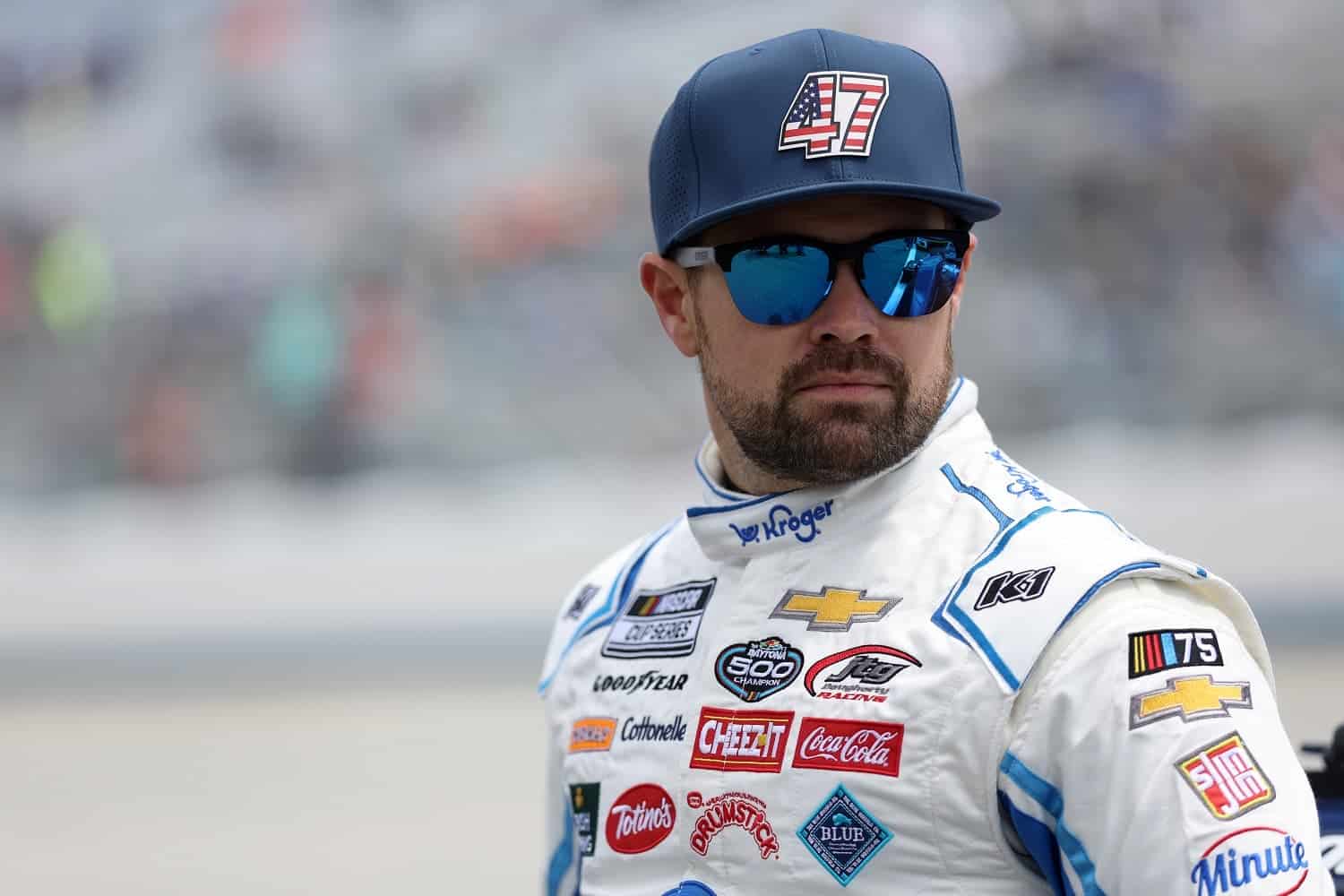 The 1 Ricky Stenhouse Jr. Statistic That Explains His 2023 Season Perfectly
Ricky Stenhouse Jr. kicked off his season by winning the Daytona 500 and has been rock-solid since.
Who is that driving the No. 47 Chevy, and what have they done with Ricky Stenhouse Jr.? While he has fewer points than any of the other eight NASCAR Cup Series winners, Stenhouse is easily the No. 1 surprise.
The doubters among us figured the Daytona 500 win was going to be a monumental outlier to his season. Instead, Stenhouse has been remarkably consistent, even if he hasn't been a regular in the top 10.
Forget about him only being 14th in points. There's a more important statistic regarding the Mississippi native, and it explains the astonishing turnaround.
Ricky Stenhouse Jr. is playoff-bound for the first time since 2017
Let's be realistic. In seven seasons at Roush Fenway Racing, Ricky Stenhouse Jr. was never accused of outdriving the equipment, even as the team descended into sub-mediocrity.
There were midseason wins at Talladega and Daytona to get him into the 2017 playoffs, but he averaged 21st place in the standings over seven years. Then, his first three seasons at JTG Daugherty ended in 24th, 22nd, and 26th place.
Now, he's on his way back to the playoffs, courtesy of a victory over Joey Logano and Christopher Bell at the Daytona 500, NASCAR's flagship event. Shortly afterward, Stenhouse said he wanted to average 14th– or 15th-place finishes the rest of the regular season. With an average finish of 14.1 thus far, he's right on schedule.
The 1 Ricky Stenhouse Jr. stat that explains his season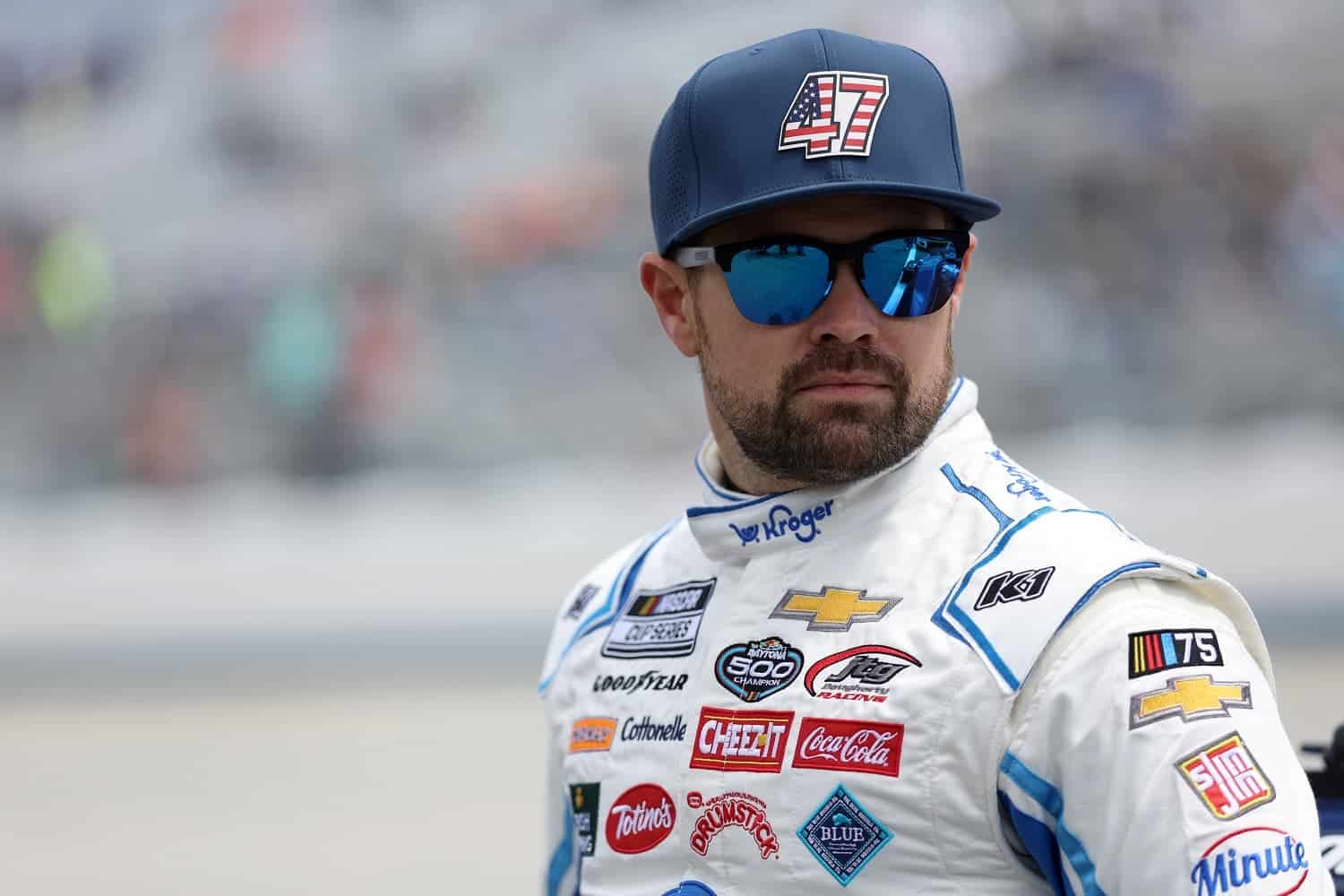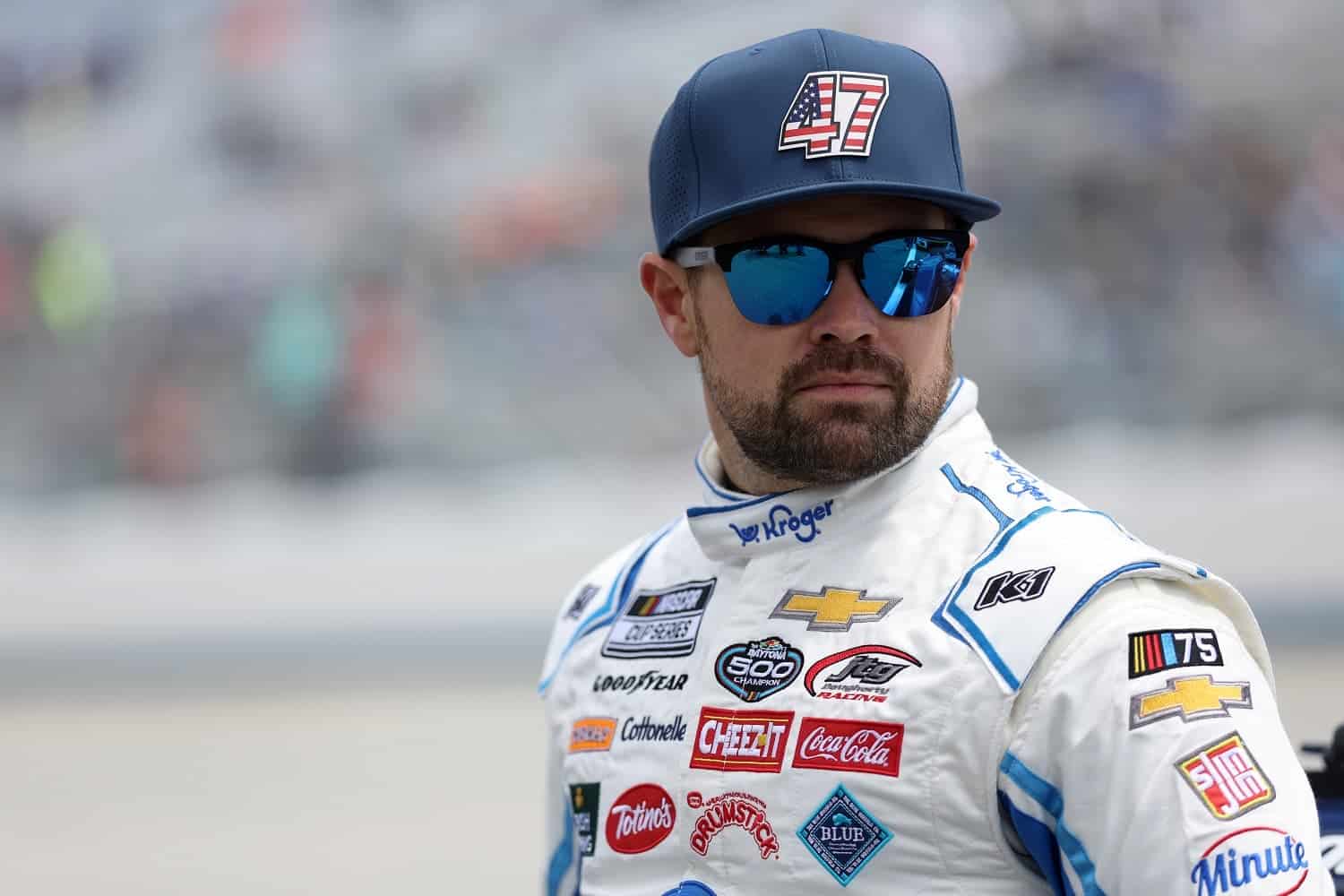 When the subject is Ricky Stenhouse Jr., the conversation invariably turns to wrecks because he averaged five DNFs a year for his first 10 full-time Cup Series seasons, usually resulting from crashes. For the first time since 2014, however, he has finished every race in the first third of the season.
As encouraging as that is, it isn't the jaw-dropping statistic that explains why the JTG Daugherty driver must be taken seriously as NASCAR heads to Darlington. Instead, the focus belongs on his performance in the late portion of races, as measured by the "closer" statistic.
NASCAR measures closing by the number of positions a driver gains or loses in the final 10% of a race as compared to his average running position earlier in the day.
Through 12 races a season ago, Stenhouse placed 50th out of 51 drivers in the Cup Series with a cumulative 45 spots lost down the stretch. Only Erik Jones, collateral damage in three late wrecks, was worse. After 12 races this season, Stenhouse is the No. 1 closer in the Cup Series with a cumulative gain of 65 spots. Coincidentally, Jones is No. 2, followed by Corey LaJoie.
Moving up 5.4 spots a race means Stenhouse is staying out of others' misfortunes, not creating chaos of his own, and picking off slower traffic in those last 20 to 40 laps.
The battle is on for the distinction of most improved driver
Ricky Stenhouse Jr. signed a long-term extension last season, an investment that looks to be paying off for a strong lineup of sponsors. With the contract in hand and a win in the bank, he's sitting on job security for the foreseeable future through the end of next season or longer.
Meanwhile, two other drivers who've shown improvement this year are being mentioned frequently as candidates to move up to more established teams depending upon how Silly Season shakes out. Corey LaJoie, 22nd in points for Spire Motorsports, and Todd Gilliland, 23rd for Front Row Motorsports, have each had their moments.
LaJoie has never finished better than 29th in points and owns only one top-10 finish so far in 2023, but he has steered clear of the wrecks that sent him behind the wall in the first half of five races a year ago. As a result, he has finished on the lead lap or just one lap down in 11 of 12 starts.
Gilliland is potentially heading out of Front Row because the organization seems to prefer Zane Smith. However, he'll have options after making the leap from the truck series to the top tier last season. He already has three top-10 finishes, and Gilliland's only DNF resulted from an overtime wreck at Daytona.
One of the three will end the year regarded as the Cup Series' most improved driver, but all three have upped their future prospects considerably.
Got a question or observation about racing? Sportscasting's John Moriello does a mailbag column each Friday. Write to him at [email protected]