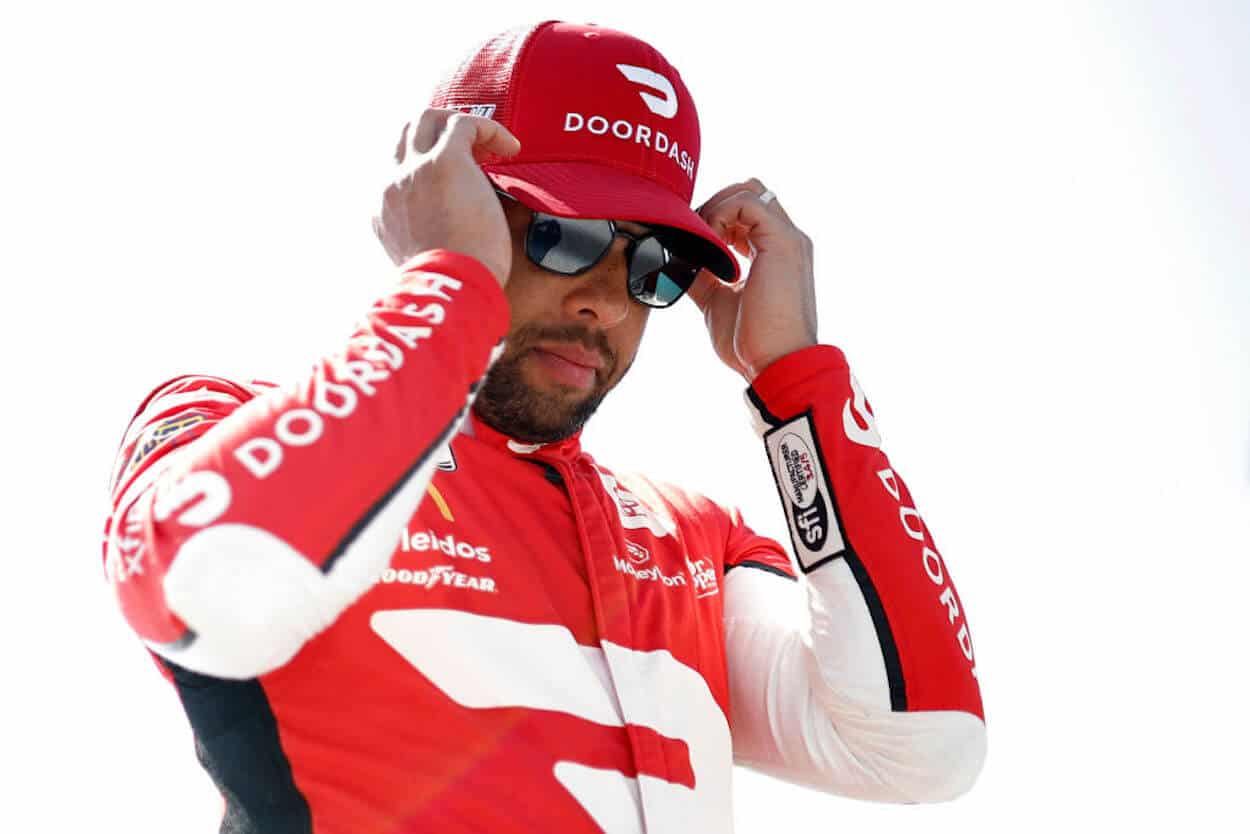 3 Cup Series Drivers Who Are Hot and 3 Who Are Not: All-Star Race Week Edition
As the NASCAR All-Star Race approaches, let's consider which drivers are well-positioned to make a statement at North Wilkesboro Speedway.
It's All-Star Week for the NASCAR Cup Series, which means a race where no points — just a hefty winner's purse and lots of pride — are up for grabs.
But before we turn all of our attention to this weekend's activities at North Wilkesboro Speedway and arguably the most anticipated event of the 2023 season, let's take a close look at who's hot and who's not on the heels of an entertaining Sunday at Darlington Raceway.
Hot: William Byron
William Byron's inclusion in this list is pretty unavoidable. With his victory this past weekend at Darlington, the Hendrick Motorsports driver became the first driver to win three times in 2023.
Although Byron hasn't been the most consistent driver this year in terms of results, one could argue he's had some of the most consistent speed and some of the best luck.
The latter was certainly his at Darlington, where he didn't have the fastest car but took advantage of a late-race dustup between Hendrick Motorsports teammate Kyle Larson and Ross Chastain to essentially steal a win at the track "Too Tough to Tame."
Hot: Bubba Wallace
After going through quite a rough patch that, of course, did nothing but fan the flames of his fiercest detractors, Bubba Wallace is pointed in the right direction again.
Need evidence? Look no further than the last two races, in which the 23XI Racing driver has led laps and finished fourth and fifth, respectively. In all reality, though, Wallace has been solid over the past six weeks, recording three top-10s and finishing worse than 12th just once over that stretch.
And at that one place — Talladega — where Wallace didn't deliver a decent result over the last half-dozen races, he led 35 laps and was out front on the final lap before losing control of his No. 23 Toyota and spinning when he tried to block fast-closing friend Ryan Blaney. NASCAR scored Wallace with a 28th-place finish.
Hot: Brad Keselowski
An entire season of purgatory seems to be a distant memory for Brad Keselowski. That season, in case you weren't paying attention, was 2022 — his first year as a co-owner and driver for the team that was renamed Roush Fenway Keselowski Racing when he became part of the ownership group.
After going winless and finishing a woeful 24th in the standings, Keselowski has rebounded nicely in 2023 by running near the front in multiple events and finishing no worse than eighth in three of his last four starts. The most recent of those outings came this past weekend at Darlington, where the 2012 Cup Series champion took the checkered flag fourth in his No. 6 Ford.
Meanwhile, Keselowski has climbed all the way to ninth in the standings and seems poised to return to the playoffs after a one-year absence.
Not: Ross Chastain
Ross Chastain being grouped in the "Not" category here has nothing to do with how fast he's been the past few weeks and everything to do with the harsh reality that he continues to infuriate his competitors on a weekly basis by driving like a guy who's completely in over his head.
How out of hand has Chastain been with his aggression? After this past weekend's race at Darlington — where Chastain and Hendrick Motorsports driver Kyle Larson tangled while battling for the lead near the end — team owner Rick Hendrick criticized the Trackhouse Racing driver during a post-race media availability.
In fact, Hendrick event went as far as to say that Chastain could expect payback from any Hendrick Motorsports driver he roughs up on the race track — despite Hendrick Motorsports and Trackhouse being sister Chevrolet teams. Now, even Chastain's team owner — Justin Marks — is saying it's time for his driver to tone it down.
So, put Chastain in the "Not" category for being downright belligerent on the race track and not ever seeming to learn from his mistakes from one week to the next.
Not: Michael McDowell
After enjoying by far the best season of his career from an overall statistical standpoint last season, Michael McDowell has plummeted back down to earth in 2023.
McDowell, who lost crew chief Blake Harris in the offseason to Hendrick Motorsports, has struggled mightily to find the same magic with new crew chief Travis Peterson.
Just how bad has it been for the Front Row Motorsports driver in recent times? Over the past five weeks, McDowell has finished no better than 19th and come home outside the top 30 twice. While this might not be rock bottom for the 2021 Daytona 500 winner, it has to be pretty close.
Not: Austin Cindric
Call it a sophomore slump, perhaps, for Austin Cindric. Or call it something else.
Either way, the second-year NASCAR Cup Series driver has finished no better than 19th in the past seven races. This after coming home 11th or better in three of the season's first six events. So, to say he's trending downward would be more than fair.
Cindric — the surprise winner of the 2022 Daytona 500 and son of Team Penske President Tim Cindric — has now gone 0-for-48 since capturing NASCAR's biggest race in just his eighth career Cup start.