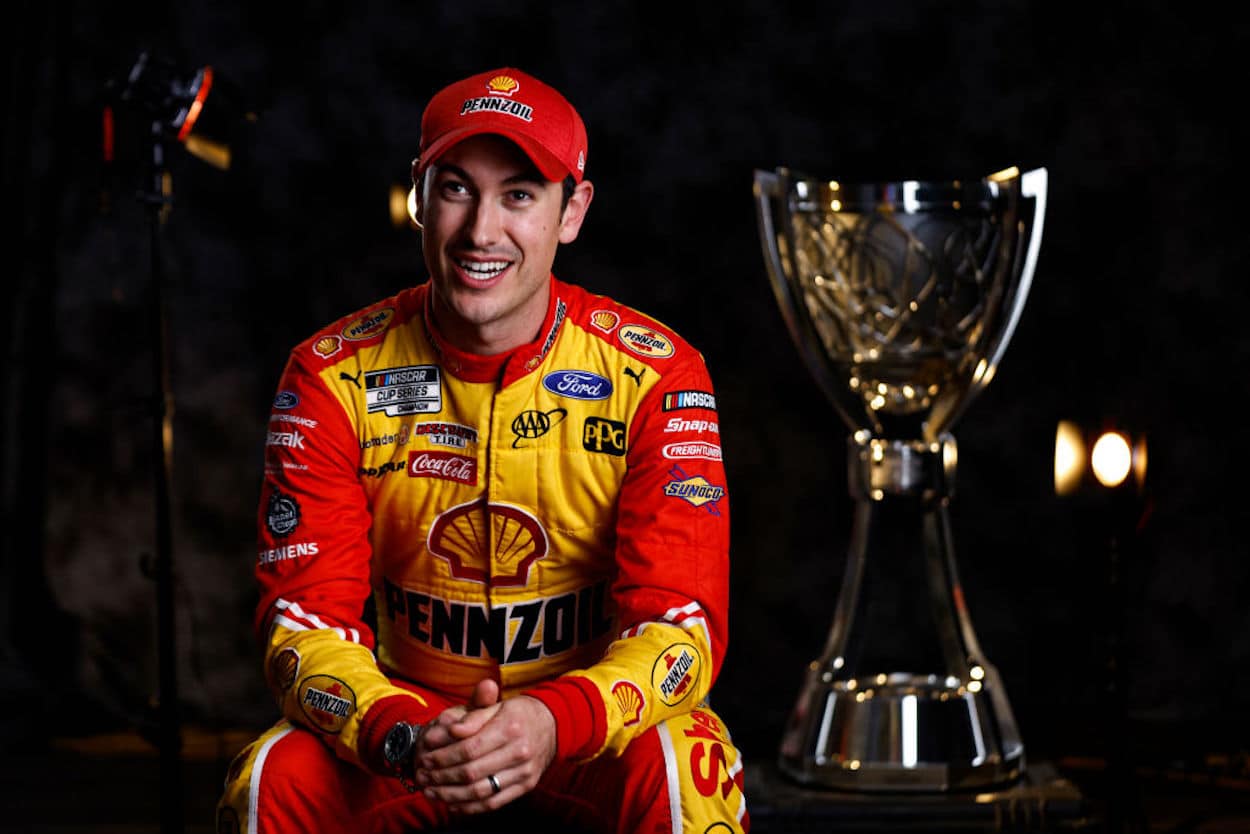 3 Reasons Why Joey Logano Will Win the Cup Series Championship — And 1 Reason He Won't
Joey Logano is no stranger to big moments. Will that experience carry him to the Cup Series crown? Or will he come up short of the top spot?
No stranger to Championship 4 battles or Game 7-type moments, Joey Logano seems right at home this weekend at Phoenix Raceway, where he's one of four drivers who'll compete straight up NASCAR's biggest prize on Sunday evening.
But is Logano — a Cup Series veteran of 14 years — the favorite over fellow championship contenders Ross Chastain, Christopher Bell, and Chase Elliott?
Up next are three reasons why Logano will leave Phoenix on Sunday night with a big trophy in his possession. Then, we'll take a look at one reason why Logano might not ultimately accomplish his mission this weekend in the Arizona desert.
Joey Logano and his team are better-prepared for Phoenix than their championship rivals
After advancing to the Round of 8, Joey Logano and his No. 22 Team Penske group needed just one race to punch their ticket to the Championship 4 race at Phoenix — which they did with a win on October 16 at Las Vegas Motor Speedway. 
Although Logano has competed per normal the past two weekends at Homestead and Martinsville, respectively, you can believe he's already been looking ahead to this weekend and the chance to run for a championship. And why wouldn't he?
With no playoff points to be earned the last two weekends, Logano had nothing to gain as it related to the championship. So while the other three championship finalists had to sweat it out until the checkered flag waved on Sunday's elimination race at Martinsville, Logano and his team were packing and preparing for Phoenix.
So, if rest and preparedness play a role in who comes out on top this weekend, it's clear advantage Logano.
"It's really nice because it's even a bigger advantage [now] than it was when we were racing [the Championship 4 race] in Miami, because the car has to leave sooner now, right?" Logano said at Thursday's Championship 4 Media Day in Phoenix. "We had to leave Wednesday noontime to get here on time. If you imagine, like, you got to be really prepared because if you race Sunday and you finally realize you're in, then you have Monday, Tuesday. Wednesday you better be done with everything.
"In that time, the driver has to go do media, the driver has all these other things they got to do on top of that. There's not time to prep the correct way, whereas our team, we've had a couple weeks to really focus in 100 percent, at least 95 percent, on Phoenix."
Joey Logano has no shortage of confidence about his championship prospects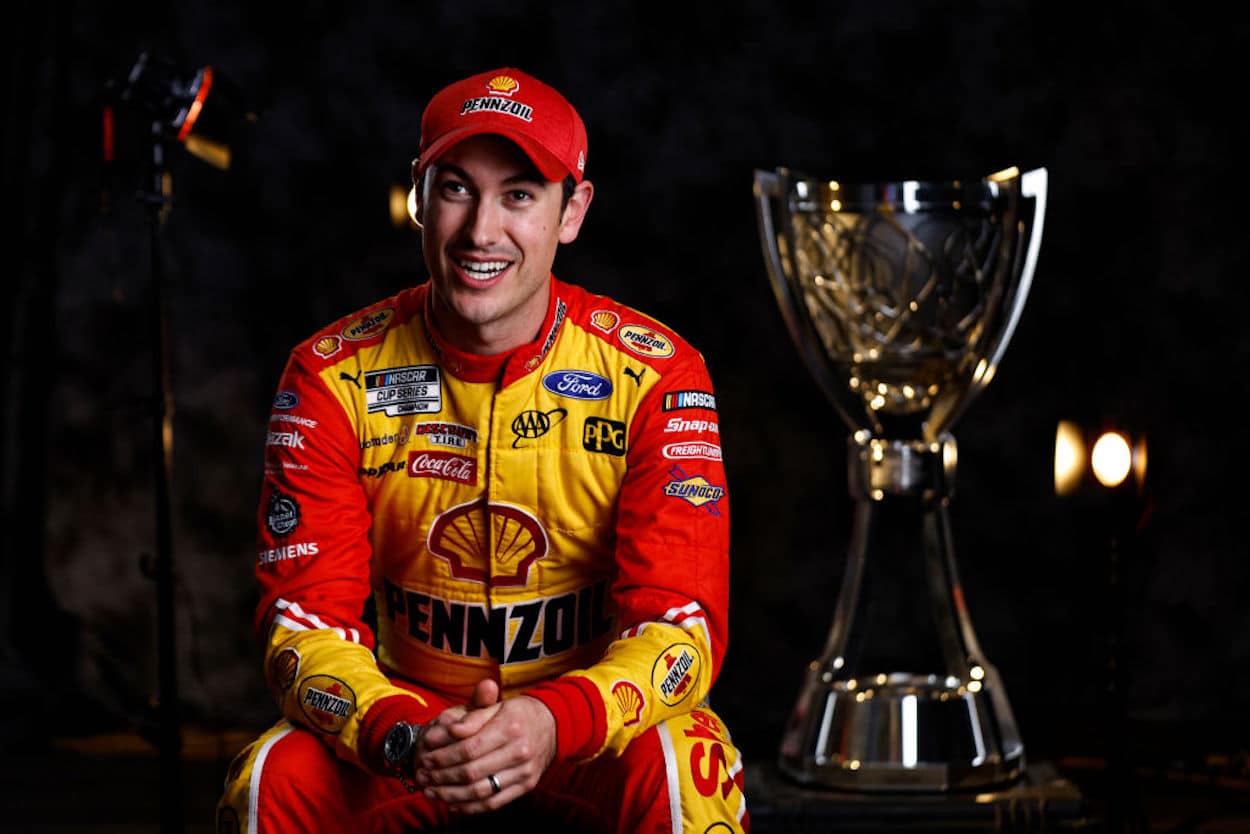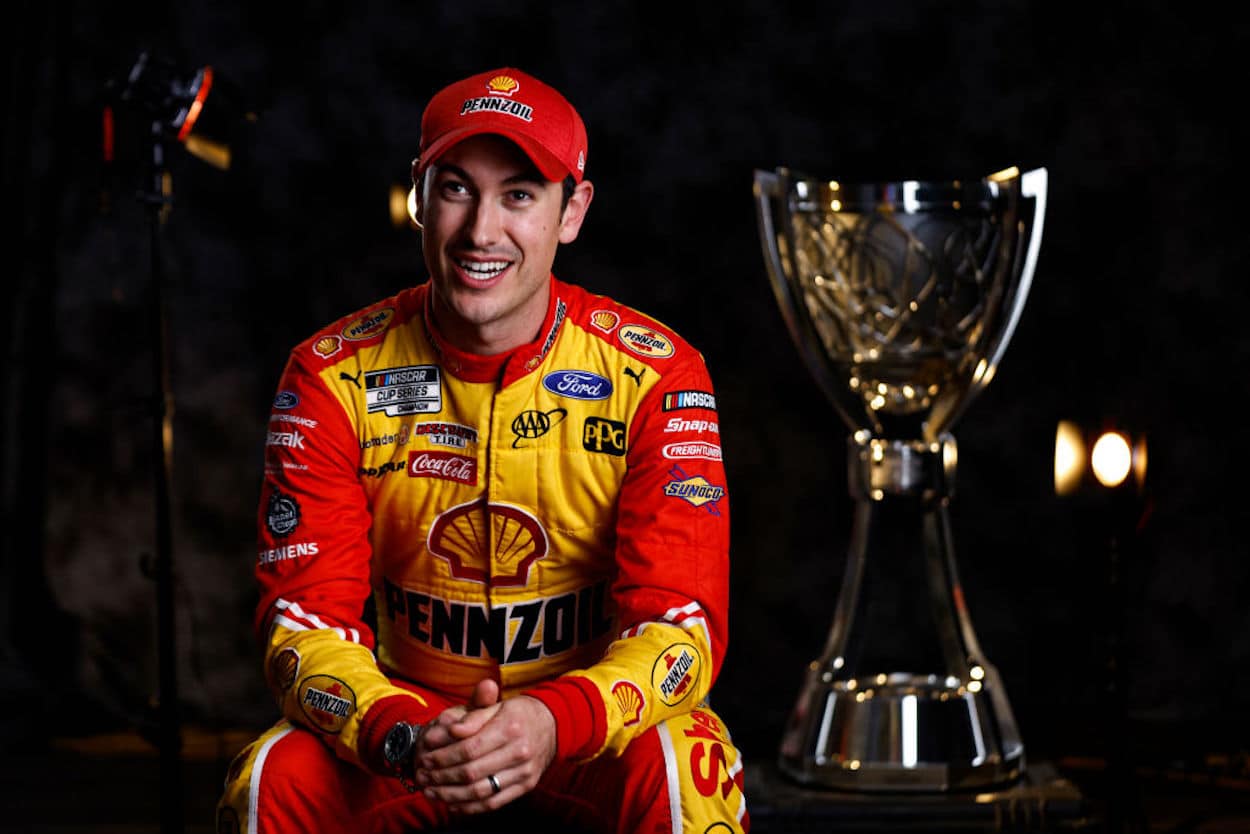 In the days leading up to the playoffs beginning, Joey Logano boldly declared himself the favorite among the then-16 championship-eligible drivers. That was 10 weeks ago, but nothing has happened since then to make Logano change his mind.
No, the playoffs haven't been a cakewalk for Logano, but they haven't been a cakewalk for anybody. At least Logano was able to lock up a spot in the Championship 4 without waiting until the last minute like the other three title contenders.
Beyond that, Logano has enjoyed an all-around solid year. Dominant, no, but he's been a contender to win on many occasions and has three victories. Since the playoffs commenced at Darlington on Labor Day weekend, Logano has been no worse than fifth in the standings — a testament to his consistency over the last couple of months.
All this gives Logano a load of confidence headed to Phoenix — where he's a two-time winner and where the highest finisher among the four title contenders will be declared champ on Sunday.
"I feel like we're in a great spot right now," Logano said at Championship 4 Media Day. "I feel like our team is in a great spot for a lot of reasons. For one, we're not happy to be here. We're not just happy to be in the Championship 4. This isn't enough for us."
Logano clearly won't be satisfied with anything less than a championship.
"I think with that mentality and the three weeks we've had since Vegas, to really focus in here, it's going to give us a huge advantage to not only have a good practice plan and set our car up, but also execute this race correctly on top of the experience that we got," said Logano, who's searching for his second championship in NASCAR's premier series after winning the title in 2018 with the same team.
"I've never felt more solid in this position than I do right now. With that said, I'm ready to go racing, ready to get out there. I know that. We feel prepared. We're ready to go to battle."
JoLo is at ease on the big stage
If playoff experience matters at Phoenix on Sunday, again, the edge goes to Joey Logano. For two of the four championship finalists — Christopher Bell and Ross Chastain — this is their first appearance in the Championship 4.

For Chase Elliott, it's Championship 4 berth No. 3. As for Logano, well, this is the fifth time he's arrived for the season finale among the quartet of title contenders since NASCAR instituted this format for its top series in 2014.
So if anyone knows how to be mentally and physically prepared for the high-stakes contest that will go down on Sunday afternoon, it's Logano.
"Racing for a championship, it's bigger than any other race," the driver of No. 22 Team Penske Ford said at Championship 4 Media Day. "You have to learn to handle that pressure. The only way you know how to do that is going through it multiple times.
"I feel like that gives not just myself but my whole race team a clear advantage going into this race on top of some of the other things we already know. I feel great about where we're at. I feel great that we've been here so many times and we can focus on doing our jobs."
Joey Logano doesn't have a great record in championship races
Making it to the Championship 4 is one thing. Winning the championship is another, of course.
If there's one stat that should give prognosticators pause on picking Joey Logano to prevail at Phoenix, it's that he's batting just 25 percent in Championship 4 races.
Sure, he won it all in 2018, but in the other three Championship 4 races where Logano has been a title contender, he's finished second, third, and fourth, respectively, among the quartet of finalists.
Will this be his year? It's possible, but he has no better than a one-in-four chance based on both his record in this race and simple statistics: He's one of four championship finalists.
Have thoughts on this topic? Keep the conversation rolling in our comments section below.