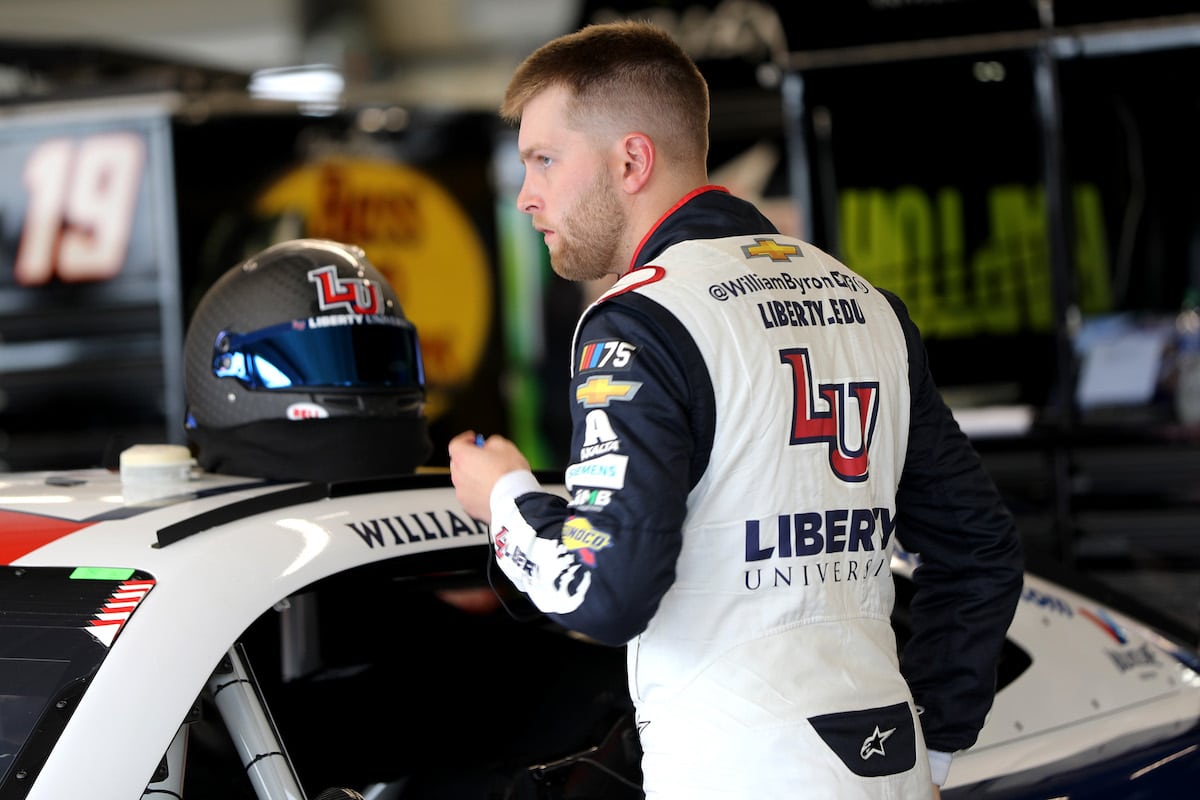 5 Cup Series Drivers Who Can Legitimately Light Up the Night at Atlanta Motor Speedway on Sunday
Keep your eye on these five drivers at Atlanta Motor Speedway.
On the heels of a banner weekend of racing through the streets of downtown Chicago, the NASCAR Cup Series is back in more familiar territory with Sunday night's running of the Quaker State 400 at Atlanta Motor Speedway.
See which five drivers are best positioned for success under the lights at the wickedly fast 1.54-mile quad-oval that, in recent times, has provided some of the sport's closest and most entertaining racing.
5. Corey LaJoie
No, Corey LaJoie isn't here by mistake. The unheralded driver of the No. 7 Spire Motorsports Chevrolet has a legitimate opportunity to celebrate NASCAR Cup Series career win No. 1 in Atlanta on Sunday.
Before you scoff and write the second-generation driver and his fourth-tier team off as contenders, consider that LaJoie has finished fourth and fifth in two of the last three races at Atlanta.
The one race in that stretch that saw LaJoie miss the top five? Well, he led 19 laps and was in position to score a major upset victory before being squeezed into the wall by Chase Elliott on the last lap and going for a spin.
Still, it was a career day for LaJoie, who undoubtedly would like nothing better than to close the deal this time around. Believe it or not, that's actually a distinct possibility.
4. Kyle Busch
The NASCAR Cup Series' most consistent driver over the last six weeks, Kyle Busch can't seem to do any wrong.
Will that change in Atlanta?
Maybe.
Busch hasn't fared too hot in the three races held at the South Georgia track in the Next Generation Cup Series car, recording a best finish of 10th this spring (he was 20th and 33rd in the other two races).
However, the two-time Cup Series champion still knows his way around the high-speed quad-oval, having gone to Victory Lane there twice — once in 2013 and once in 2008 — over his 15-year run with Joe Gibbs Racing.
Based on how Busch has performed in Year 1 with Richard Childress Racing, more good times may await this weekend.
3. William Byron
Someday, William Byron will be the answer to the following trivia question: Who was the first Cup Series driver to win at Atlanta Motor Speedway after the track added banking and narrowed its racing groove in 2022?
Byron was likewise the first driver to prevail at AMS in the Next Generation Cup Series car that debuted at the start of last season.
The driver of the No. 24 Hendrick Motorsports Chevy has been even better this year, winning three times in the season's first half and solidifying his status as a lock for the playoffs and a serious championship contender.
2. Joey Logano
Joey Logano put on a driving clinic when the Cup Series last visited Atlanta Motor Speedway in March, scoring a dominant victory from the pole in his No. 22 Team Penske Ford.
The only problem for JoLo? He hasn't won since then and has been wildly inconsistent despite showing flashes of the speed he carried to the 2022 Cup Series championship.

If Logano can complete the Atlanta season weep this weekend, it might provide just the momentum boost he needs to get back into championship form and become the first driver in well over a decade to ascend NASCAR's highest mountain in back-to-back years.
1. Chase Elliott
Atlanta marks a home race for Chase Elliott, who not only grew up just down the road in Dawsonville, Georgia, but also still maintains a residence in the town where he cut his teeth under the tutelage of his father, 1988 NASCAR Cup Series champion Bill Elliott.
Chase, though, doesn't just love the Atlanta area; he's also a pretty big fan of the race track, which is located in Hampton, Georgia, not far away from downtown Atlanta.
It was at Atlanta Motor Speedway, after all, that Elliott — NASCAR's most popular driver — went to Victory Lane one year ago on the heels of an epic last-lap battle with Corey LaJoie. But this year, the stakes are considerably higher as he likely needs to win one of the remaining eight regular-season races to punch a ticket to the 2023 Cup Series playoffs.
Could it happen somewhere besides Atlanta? Sure. But Atlanta — his proverbial stomping grounds — in all probability represents his best remaining opportunity outside of the road course at Watkins Glen.