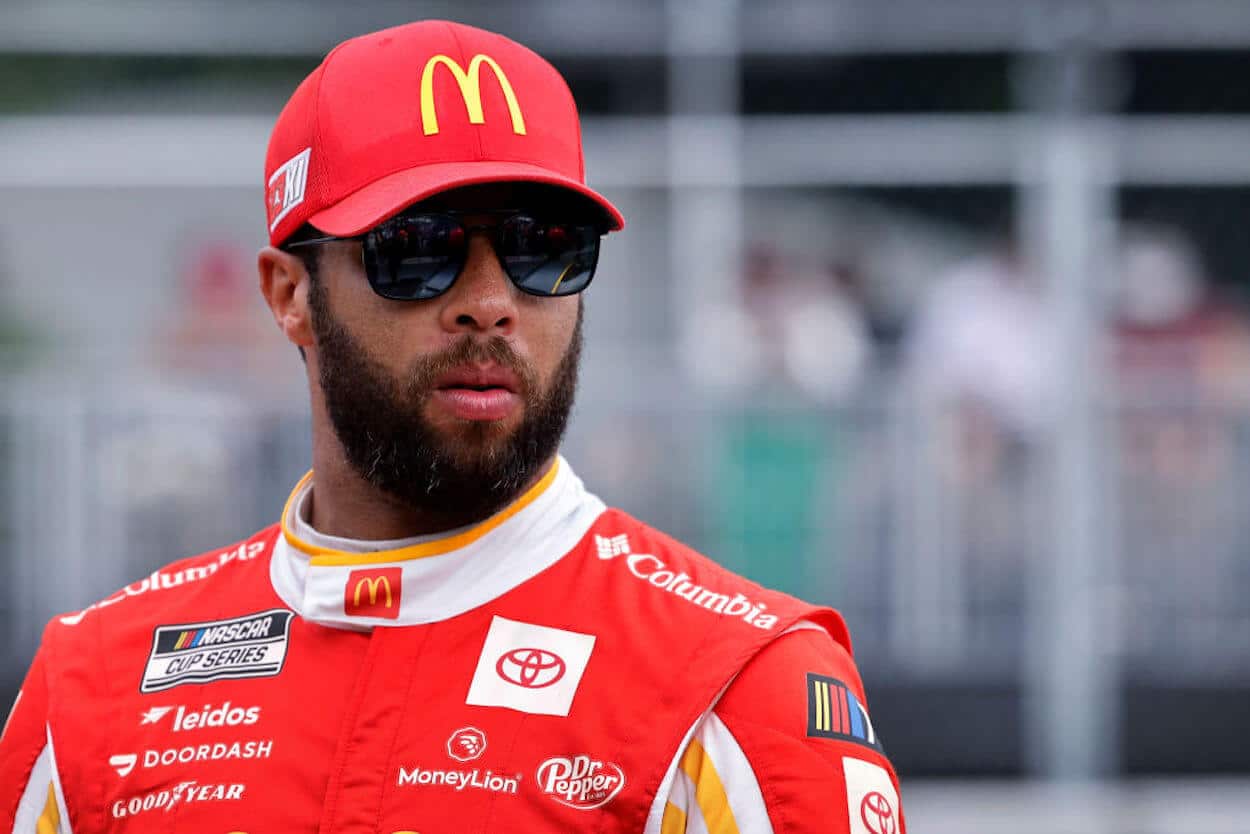 4 Cup Series Drivers Who Are Hot and 4 Who Are Not: Atlanta Week Edition
Who survived a wet weekend in Chicago with their hot streak intact? And who will be hoping for sunnier days to come?
After a wet but ultimately successful weekend of racing on the Chicago street course, the NASCAR Cup Series returns to its roots this weekend with a trip to the 1.54-mile Atlanta Motor Speedway quad-oval in Hampton, Georgia.
Up next are four drivers who are trending hot and four others who are not so hot — and whose season may go completely to pot if they can't get things turned around quickly.
Hot: Kyle Busch
Without question, the hottest driver in the NASCAR Cup Series at the moment is Kyle Busch.
How so?
Well, the two-time Cup champion and first-year Richard Childress Racing driver has ripped off six consecutive top-10 finishes, including three top-fives and a June 4 win at World Wide Technology Raceway outside of St. Louis.
Busch has also led at least one lap in four of the last five events, the only exception being this past weekend on the Chicago street course where he finished fifth after battling back from early adversity in the form of an excursion into a tire barrier.
Hot: Kyle Larson
A paragon of consistency in recent times after struggling to finish well with any degree of regularity earlier in the season, Kyle Larson rides into Atlanta this weekend carrying the momentum of four consecutive top-10 finishes that include three top-fives.
While Larson's No. 5 Hendrick Motorsports Chevy doesn't seem to have quite the speed it did in the first quarter of the 2023 campaign, the 2021 Cup Series champ is well-positioned for a run at his second series crown.
Hot: Chase Elliott
Since returning from a one-race suspension for deliberately wrecking Denny Hamlin in the Coca-Cola 600 at Charlotte Motor Speedway, Chase Elliott has finished fifth, fourth, and third.
While earning a berth in the playoffs remains far from certain for the Hendrick Motorsports driver after missing seven of the first 15 races, he's climbing fast — and might even be able to race his way into the playoffs without winning one of the final eight regular-season races.
Elliott is currently 55 points from the playoff cutline, which is a steep but not insurmountable margin to overcome in the time he has left to do it.
Hot: Michael McDowell
Ever so quietly, Michael McDowell has been on a roll as of late. No, the veteran driver isn't setting the proverbial woods on fire, but that's pretty hard to do when you're in equipment supplied by Front Row Motorsports — at best a third-tier team and one that lacks the funding and personnel of the Cup Series' major players.

In spite of being at a competitive disadvantage to more than half of the field, McDowell —  whose lone Cup Series victory in 447 starts to date came in the 2021 Daytona 500 — has finished seventh twice and come home ninth in three of the last four races, respectively.
Meanwhile, he's pulled within 10 points of being in the cutoff spot for entry into the 2023 Cup Series playoffs.
Not: Alex Bowman
It's truly been a tale of two seasons for Alex Bowman. There was the season before he suffered a compression fracture of his vertebra while competing in a sprint car race on April 25, and there's been the season since his return from a three-race absence that was necessary for his body to heal.
Prior to his injury, Bowman recorded six top-10 finishes — including three top-fives — in 10 starts. In five starts since jumping back behind the wheel of his No. 48 Chevrolet, the Hendrick Motorsports driver has finished no better than 12th. Notably, Bowman placed a season-worst 37th on Sunday at the Chicago street course, where he spun from contact with Denny Hamlin and ended up with a DNF.
Even more troubling than this, though, might be the fact that Bowman qualifying for the playoffs — which at one point in the season seemed like a foregone conclusion — is now iffy at best.
Not: Ricky Stenhouse Jr.
Despite having overall one of the best seasons of his career as a Cup Series driver, veteran Ricky Stenhouse Jr. has hit a bit of a rough patch.
How rough? Put it this way: The JTG Daugherty Racing driver, who started the year with a bang by winning the Daytona 500, hasn't posted a top-10 since taking the checkered flag in seventh at the Coca-Cola 600 on Memorial Day.
In the four races since, Stenhouse — who's locked into the playoffs with his Daytona win — has finished no better than 12th and ranked outside of the top 20 on three occasions that included two finishes outside the top 30.
Clearly, any positive momentum Stenhouse had left over from his shocking Daytona 500 triumph is more than gone at this point.
Not: Bubba Wallace
Just over a month ago, Bubba Wallace was enjoying the most consistency he's ever enjoyed as a NASCAR Cup Series driver.
More specifically, for the first time in his career, Wallace had rung up three top-five finishes in a row.
But in four starts since then, the 23XI Racing driver has finished 30th or worse on two occasions and taken the checkered flag running no better than 15th.
The good news for Wallace is that he remains on the right side of the playoff cutline. The bad news is that his cushion is shrinking.
Not: Kevin Harvick
His last season as a NASCAR Cup Series driver now halfway complete, Kevin Harvick ranks highest in the standings among drivers who haven't been to Victory Lane this year.
Not surprisingly, the Stewart-Haas Racing driver and 2014 Cup Series champion is, therefore, a virtual lock to reach the playoffs in his farewell tour.
It's looking more and more doubtful, however, that Harvick will win a race before he hangs it up. That's because he's trending in the wrong direction after  going three races in a row without a top-10 finish and crossing the finish line P29 and P24, respectively, his last two times out.