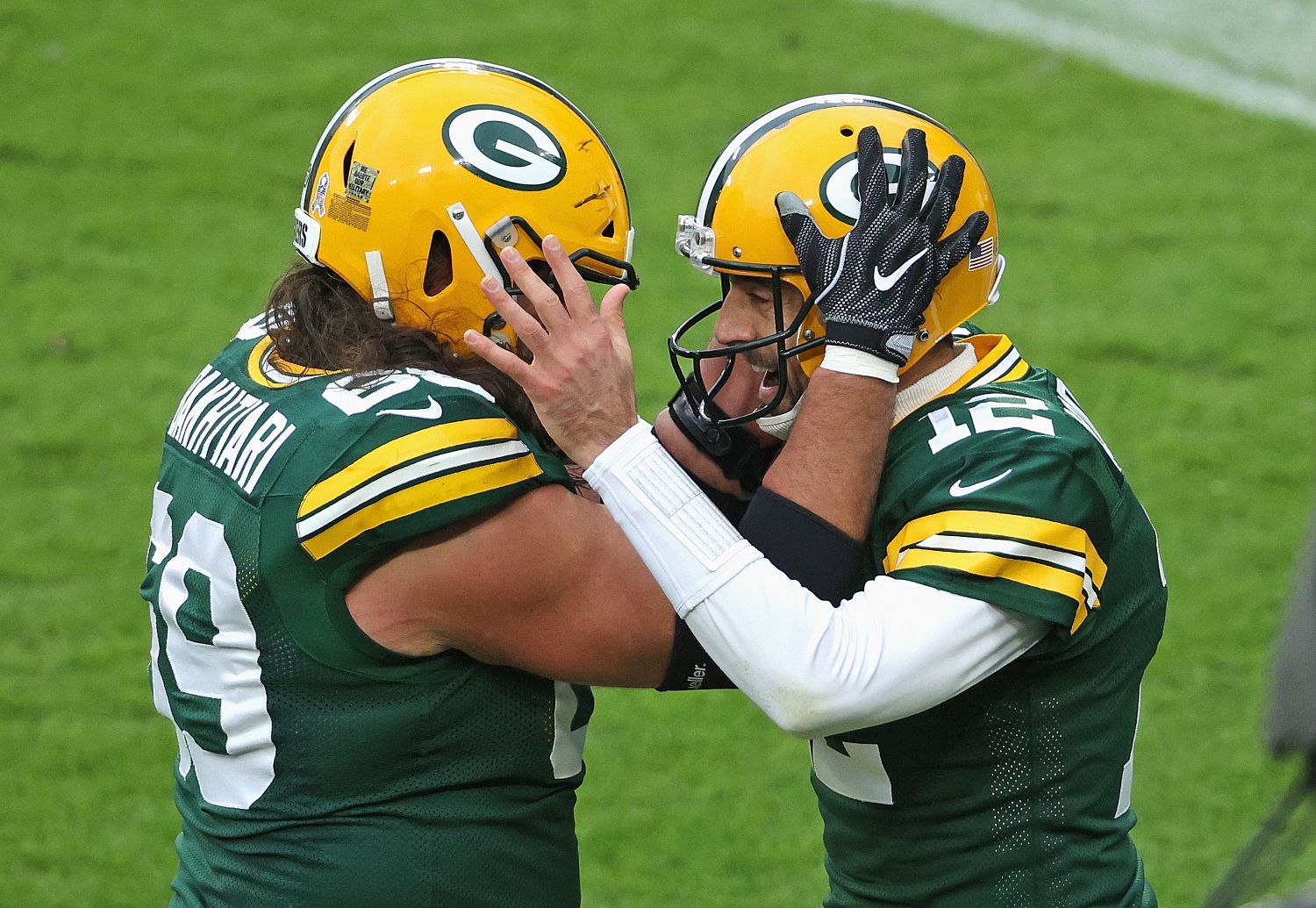 Aaron Rodgers and 2 of His Closest Friends Are Putting Pressure on the Packers to Make a Move That Brian Gutekunst Has No Business Entertaining
Aaron Rodgers and two of his closest friends want the Packers to bring a familiar face back to Green Bay. However, general manager Brian Gutekunst needs to stand firm and do what's best for the team.
Aaron Rodgers already got the Green Bay Packers to bend to his will by trading for Randall Cobb. Can the future Hall of Famer convince the front office to make another move on his behalf?
After spending months away from his teammates, Rodgers and two of his closest friends are putting pressure on the Packers to bring a familiar face back to Green Bay.
But that doesn't mean Brian Gutekunst should pick up the phone and start drawing up a contract. Even though ignoring Rodgers could cause further damage to his rocky relationship with the reigning MVP, the fourth-year general manager has no business entertaining an idea that's bound to disappoint.
Aaron Rodgers and his closest friends on the Packers want a familiar face back in Green Bay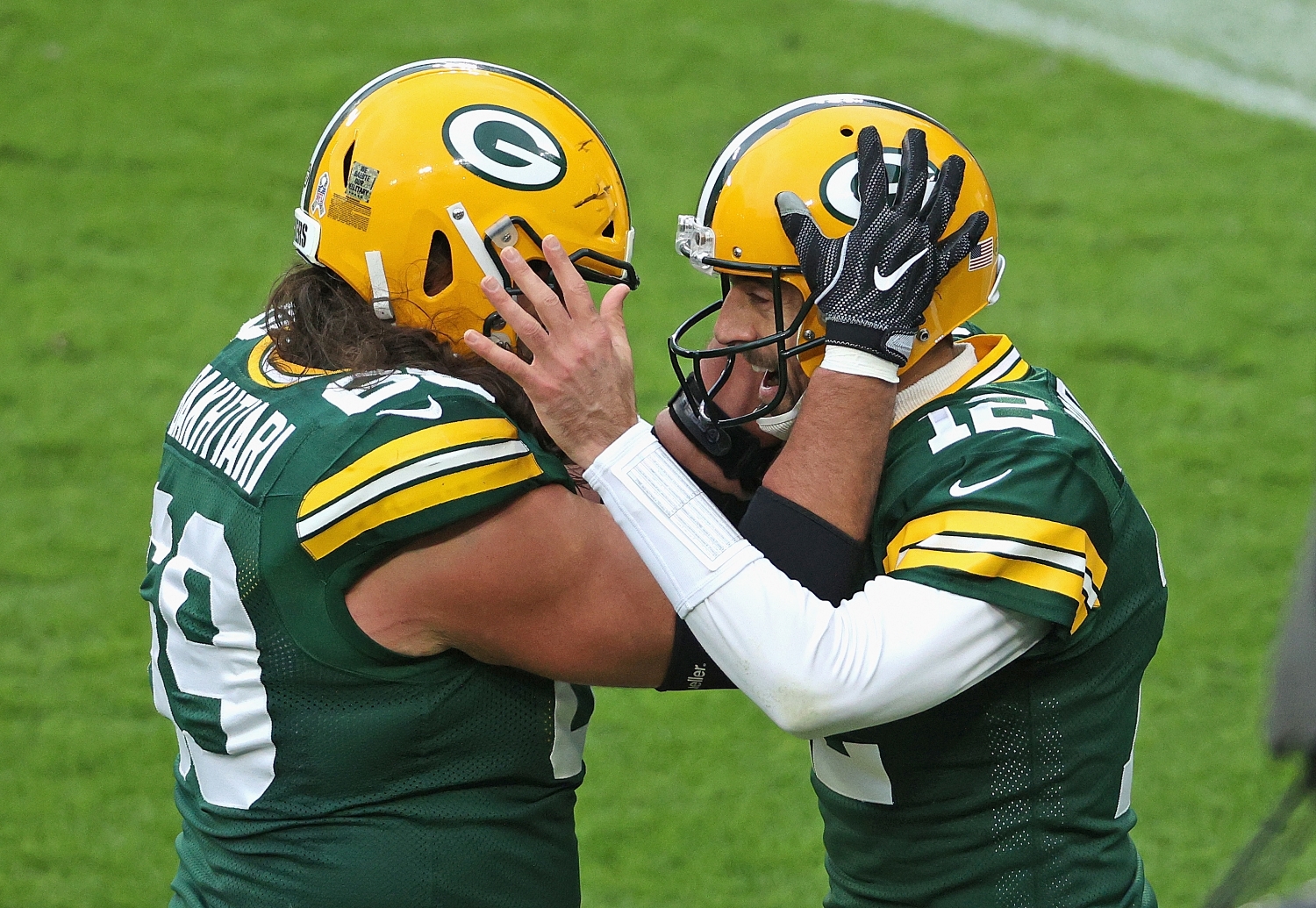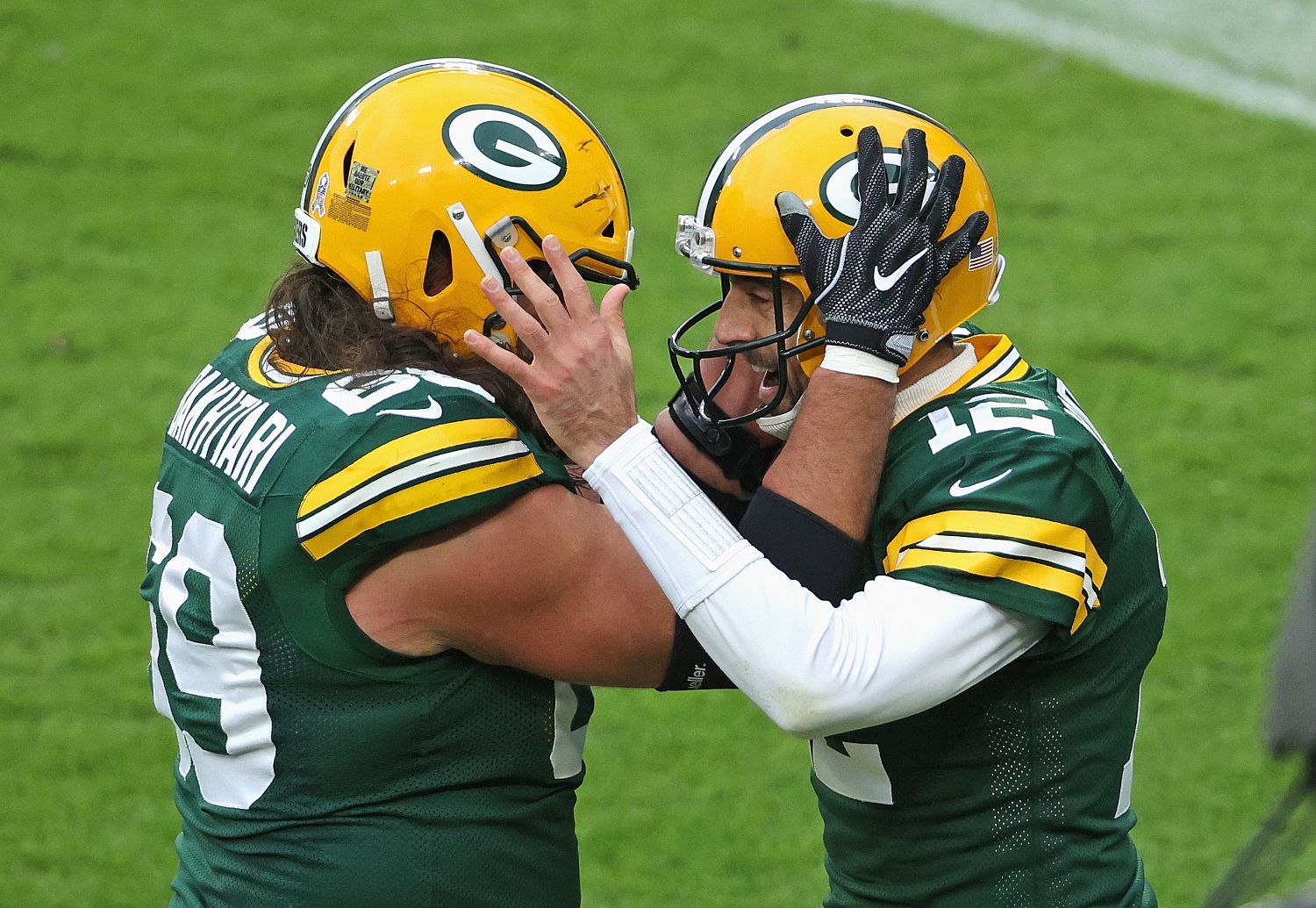 Thanks to strong-arming the team, Rodgers got his wish granted of playing with a former teammate again. However, after forcing the Packers to reunite him with Cobb, the three-time MVP has another idea in mind to help strengthen Green Bay's Super Bowl odds.
At least, that's the way star signal-caller and two of his closest friends must see it.
Rodgers, Cobb, and David Bakhtiari have created more personnel-related drama by openly clamoring for the Packers to sign Clay Matthews. The veteran linebacker became a beloved figure in Green Bay thanks to his ability to make life a living nightmare for opposing quarterbacks. Matthews' former teammates have shared posts on social media calling for the team to bring him back.
Will that happen? Or will the Packers pass on a reunion with the six-time Pro Bowler?
Although Rodgers and two of his most trusted teammates clearly want Matthews to don a green-and-gold uniform again, that doesn't mean they should expect to have their wish granted.
Brian Gutekunst has no business entertaining a reunion with Clay Matthews
There's no doubt Matthews made a major impact during his decade-long tenure with the Packers. After entering the league as the 26th overall pick of the 2009 NFL Draft, he racked up 83.5 sacks and 189 quarterback hits in 143 regular-season games. Plus, the long-haired linebacker helped bring the Lombardi Trophy back to Green Bay by forcing a fumble in the fourth quarter of Super Bowl 45 that set up one of Rodgers' three touchdown passes.
However, Matthews' days as a Pro Bowl pass rusher ended long ago. He hasn't recorded double-digit sacks since 2014, and he's only played all 16 games once since 2016. The California native only recorded 3.5 sacks during his final season in Green Bay, and although he bounced back with eight sacks for the Los Angeles Rams in 2019, he didn't play football at all last year.
Rodgers, Cobb, and Bakhtiari may have dreams about watching their friend wreck havoc again as a member of the Packers, but Brian Gutekunst has no business entertaining that idea.
From a pure football standpoint, signing Matthews doesn't make much sense. He turned 35 in May and spent an entire season out of the league. He exhibited clear signs of decline in recent years, so it's not as if he offers any upside.
On the other hand, the Packers already have two highly-paid starters at outside linebacker (Za'Darius Smith and Preston Smith), and they have a budding star in third-year pro Rashan Gary. Matthews doesn't bring nearly the same level of athleticism or pass-rush potential as Gary, who should become a household name this season.
In addition, Gutekunst needs to put his foot down to prove a point that players won't dictate how the team makes personnel decisions. After admitting the Cobb trade only happened because of Rodgers, does he want to surrender even more power by giving in again?
While Gutekunst told reporters Sunday that there have been no discussions about bringing Matthews back, it will be interesting to see if the storyline goes away moving forward. If it lingers, things could get interesting given everything that has transpired between Rodgers and the Packers during their drama-filled offseason.
Rodgers should be more concerned about the state of Green Bay's offensive line
If the Packers' most important player wants to dabble in personnel, he needs to focus on another position group that actually needs attention. In fact, Rodgers should be slightly concerned about the state of Green Bay's offensive line.
First, Bakhtiari has to prove he can still play at an elite level coming off a torn ACL he suffered in practice on New Year's Eve. The All-Pro left tackle turns 30 in September, and he may have to wait until after his birthday to return to action. The Packers need Bakhtiari to protect Rodgers' blind side and open up holes in the running game if they want to make a deep playoff run.
While the ultra-versatile Elgton Jenkins looks capable of becoming an All-Pro himself, the third-year pro will have to get used to playing alongside a new center. With Corey Linsley joining the Los Angeles Chargers on a five-year, $62.5 million contract, second-round rookie Josh Myers should man the pivot position for the Packers. However, the 23-year-old Ohio State product faces a steep challenge to fill the void left behind by Rodgers' longtime battery mate.
Overall, the Packers' guard depth behind Jenkins — who projects to fill in at left tackle until Bakhtiari returns — leaves a lot to be desired. Upgrading at that position would seem like a smart move for a Green Bay team that seems to lose a lineman or two to a major injury every year.
Perhaps Aaron Rodgers and his friends should start watching film on players who can help address potential protection issues rather than wasting their time advocating for the front office to sign a past-his-prime version of Clay Matthews.
All statistics courtesy of Pro Football Reference. All contract data courtesy of Spotrac.