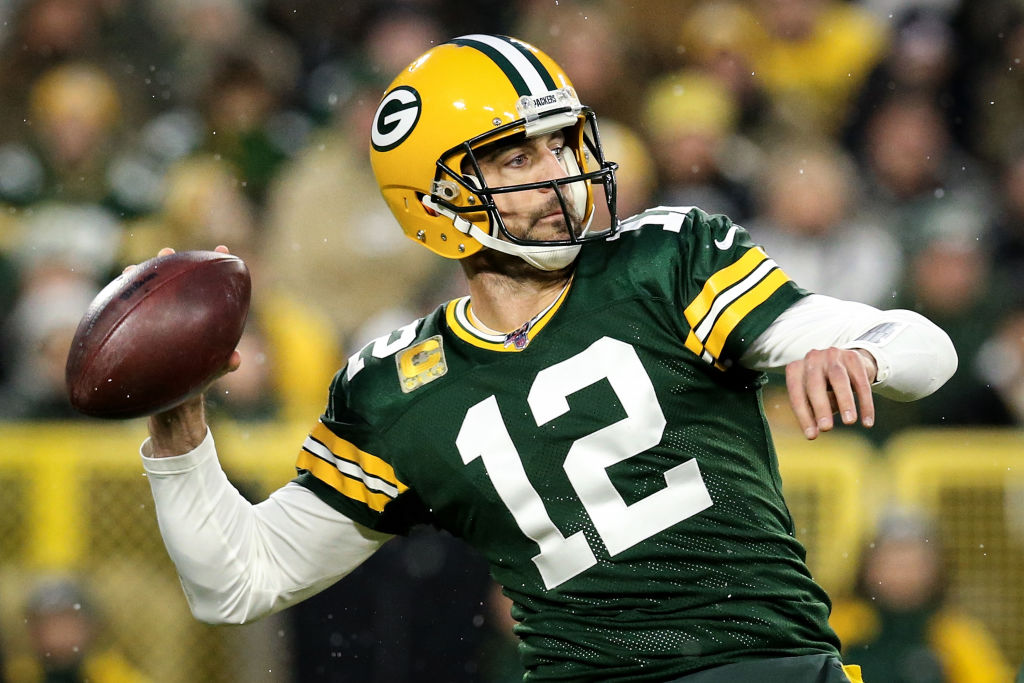 Aaron Rodgers Outshines All Other Quarterbacks in 1 Specific Situation
Everyone knows has seen Aaron Rodgers' talent. But the Green Bay Packers quarterback thrives in one specific situation.
In the NFL, elite quarterbacks are the key to success. When your team has a player like Tom Brady or Patrick Mahomes under center, no game is out of reach. As any Green Bay Packers fan can tell you, Aaron Rodgers is one of the best at making something happen in any situation.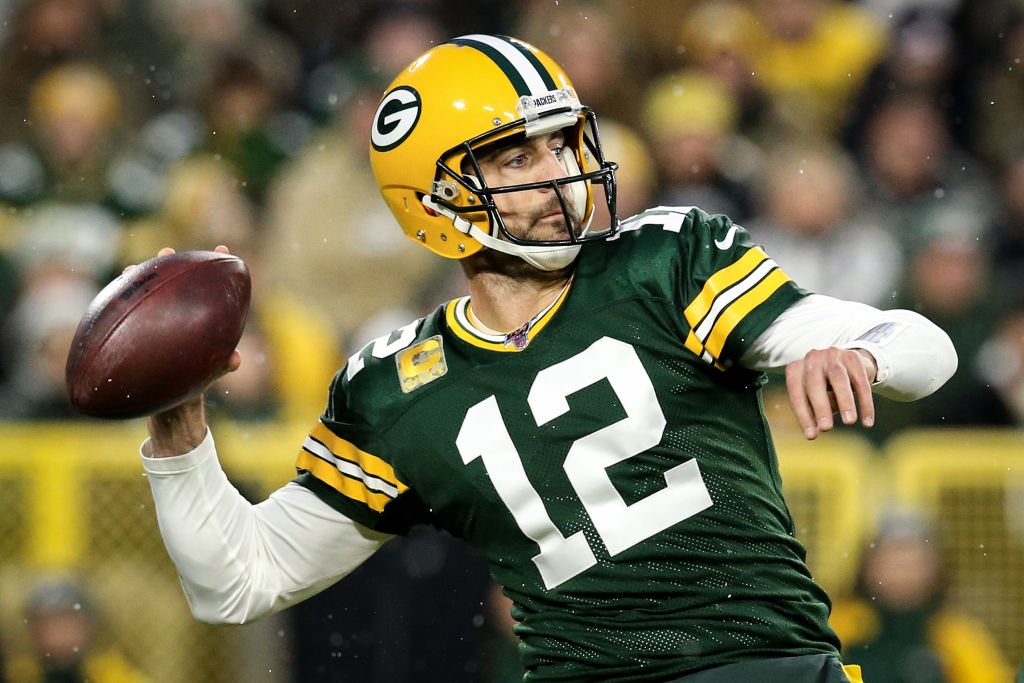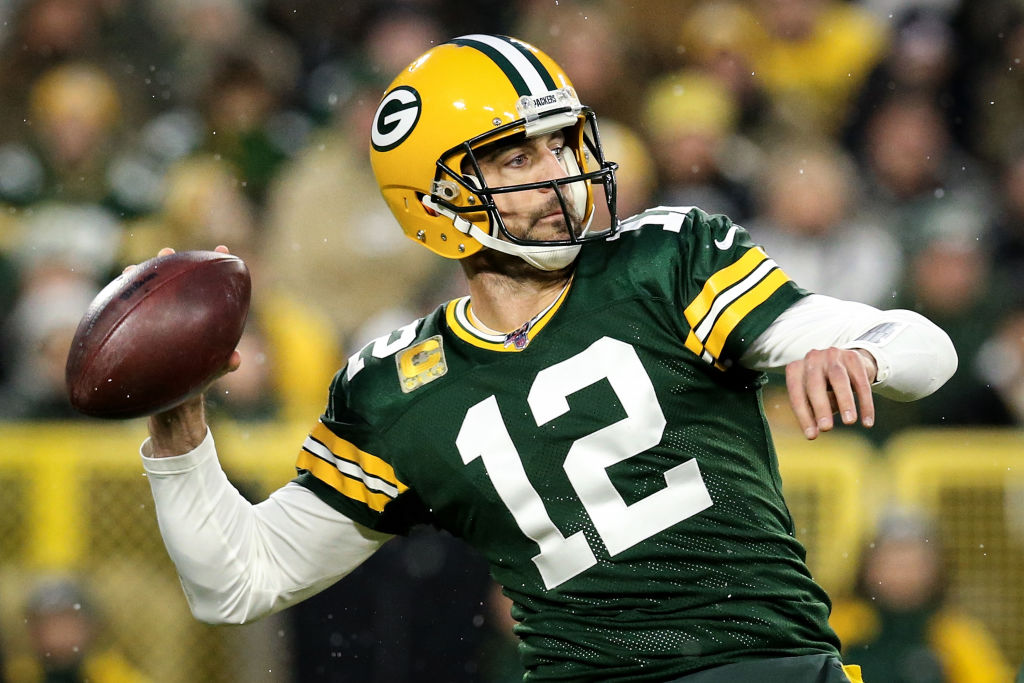 While no one is doubting Rodgers winning credentials, there's one specific situation when he excels. In those moments, no one in the NFL is better than the Packers quarterback.
Rodgers' road to stardom
While Aaron Rodgers is one of the NFL's biggest names, his career didn't get off to a flying start. Despite posting big numbers in high school, most Division 1 schools considered the quarterback too small for their starting job. After declining a walk-on spot at the University of Illinois, Rodgers considered giving up on football. He decided to attend Butte Community College, hoping to keep his career alive.
Rodgers posted a strong freshman season and started receiving some attention from the University of California. The quarterback would transfer and, after spending a few games on the bench, stepped into the Golden Bears' starting role. While Rodgers played well, he truly burst onto the scene as a junior. After leading Cal to 10-1 record, he declared for the NFL draft; there, he famously sat in the green room until the Green Bay Packers called his name.
Rodgers spent three seasons sitting behind Brett Farve, but was ready when the veteran gunslinger moved on. While it's never easy moving on from a franchise player, the Packers never looked back. Rodgers has thrown for 45,662 yards and 355 touchdowns in his NFL career; he's won a Super Bowl, been named Super Bowl MVP, and taken home two regular-season MVP awards.
Where Aaron Rodgers really shines
While Aaron Rodgers is capable of making plays in virtually any situation, there's one scenario where the quarterback really shines: free plays.
When the defense commits a penalty and referees give the Packers a chance to run their play, Rodgers generally takes advantage of the opportunity. According to NFL Football Operations, the Packers quarterback has thrown 84 passes for nearly 2,000 yards on free play situations since 2006; no other QB has thrown as many passes or taken as many deep shots down the field.
While those numbers may sound impressive in isolation, they're even more striking when compared to other quarterbacks. Pittsburgh Steelers quarterback Ben Roethlisberger is the second most aggressive passer on free plays, but he still trails Rodgers by almost 1,000 yards.
How much credit does Aaron Rodgers deserve?
As some fans will quickly point out, quarterbacks don't have complete control over free plays. The referees will blow their whistle if they feel the defense has a free shot at the quarterback; Rodgers, whether it's due to his athleticism or something else, seems to get more of a chance to run his play than other quarterbacks.
Beyond that, however, Rodgers definitely deserves some credit. His hard counts and overall awareness play a role in drawing offside and too many men on the field penalties. That, combined with the aggressive mindset to take shots down the field, lead to his big numbers on free play situations. While it might seem easy to take a shot downfield when there's no risk of throwing an interception, not every quarterback is comfortable letting it fly.
When you're playing at the highest level, you need to take advantage you can get. Aaron Rodgers certainly does that on free play opportunities.