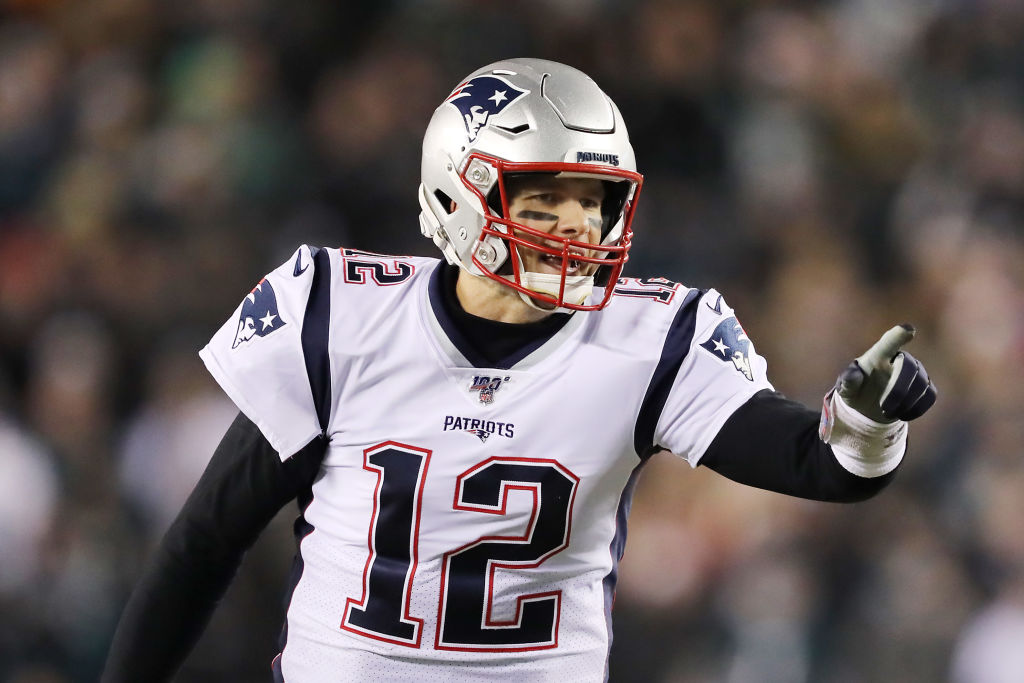 How Does Tom Brady Really Feel About the Dallas Cowboys?
The New England Patriots and the Dallas Cowboys will meet this Sunday. But how does Tom Brady really feel about the Cowboys?
For all of his success, Tom Brady has a reputation for being a bit bland and robotic. Every week, he and Bill Belichick show up and take care of business; more often than not, the New England Patriots leave town with a win. This week, however, reporters found one thing that can elicit an emotional response from Brady: the Dallas Cowboys.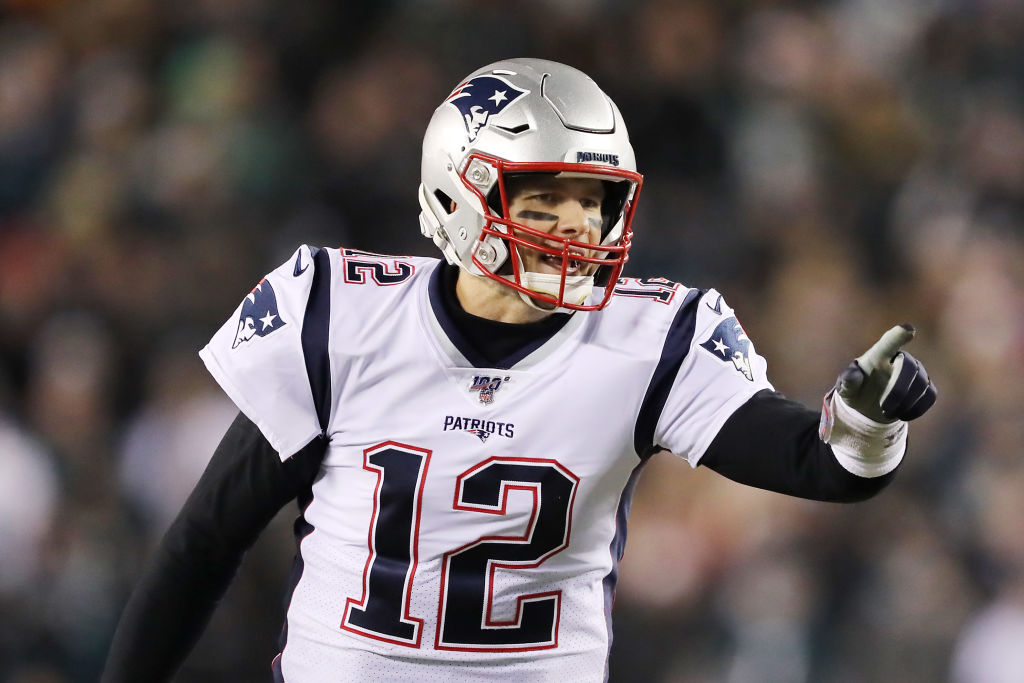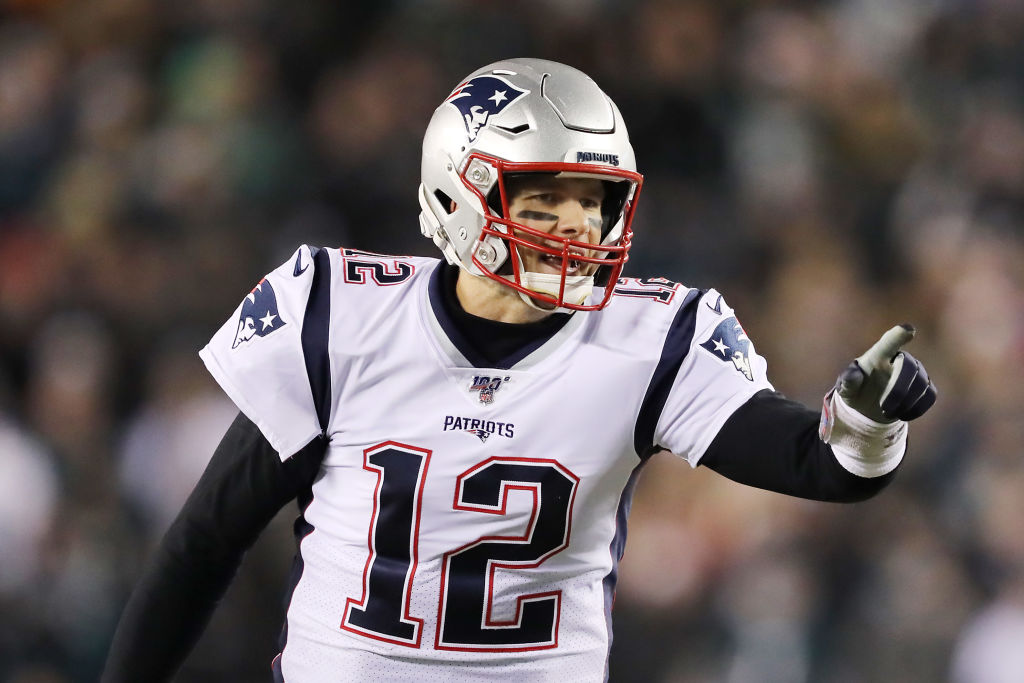 On Sunday, the Patriots will host the Cowboys in Foxboro, giving Brady a rare chance to play against America's team. But how does the New England quarterback really feel about Dallas?
Tom Brady's New England Patriots career
Tom Brady's road to the pros began at the University of Michigan. While he began his college career sitting behind Brian Griese, he eventually got his chance to start; from there, Brady never looked back. He set offensive records and earned a reputation as a quarterback who could overcome any deficit. By the time he left Ann Arbor, Brady had won 20 of his 25 starts, including victories in the Orange Bowl and the Citrus Bowl.
The New England Patriots selected Brady with the 199th pick of the 2000 NFL draft. While the quarterback arrived in camp as a "skinny beanpole," he knew he was capable of greatness; it was only a matter of time before everyone else saw it.
That chance came in 2001 when Drew Bledsoe went down injured. Brady stepped into the starting job and never looked back. Nearly 20 years later, he's still leading the Patriots onto the field each Sunday; he's won six Super Bowls, four Super Bowl MVP awards, and been named to 14 Pro Bowls since taking over at quarterback.
How does Tom Brady feel about the Dallas Cowboys
Despite spending two decades in the NFL, Tom Brady hasn't seem much of the Dallas Cowboys. The quarterback, who has spent his entire career in the AFC East, has only faced the NFC East club four times. Despite that reality, he still has some strong feelings about America's team.
"I've really not liked the Cowboys since coming out of the womb," he jokingly told reporters on Wednesday. While he added that he has a great deal of respect for the historic franchise, those feelings were grounded in his childhood experiences of watching the San Francisco 49ers do battle with Dallas.
"As a Niners fan, you play the Cowboys, and every time they'd hand off to Emmitt Smith, it would be a 5-yard gain, and you'd pull your hair out," Brady remembered. "Throw it up to Michael Irvin, and Troy [Aikman] was such a great player. The defense — Ken Norton and 'Prime Time' [Deion Sanders]. So the history of great players, the tradition."
Will Tom Brady come out on top?
While the Patriots might come into the game as favorites, Sunday's game won't be a walk in the park for Tom Brady and his teammates. Dak Prescott has been putting up massive numbers, and the Patriots offense struggled last weekend against the Eagles.
Last Sunday, Brady went a full game without throwing a touchdown for the first time in his career. Things won't get any easier this weekend; not only do the Cowboys have a solid pass defense, but receivers Mohamed Sanu, Phillip Dorsett II, and Julian Edleman are all on the Patriots' injury report.
Brady, for his part, ready to shoulder the responsibility. "The quarterback's job is to do whatever you can to help the team win the game and score some points," he said. "So however you end up doing it — running the ball, throwing it 50 times, throwing to the receivers, throwing to tight ends, backs … I think, over 20 years, we've done a lot of different things, and we'll try to find some different things this year."
At the end of the day, it's never a good idea to bet against Tom Brady, regardless of he feels about his opponent.