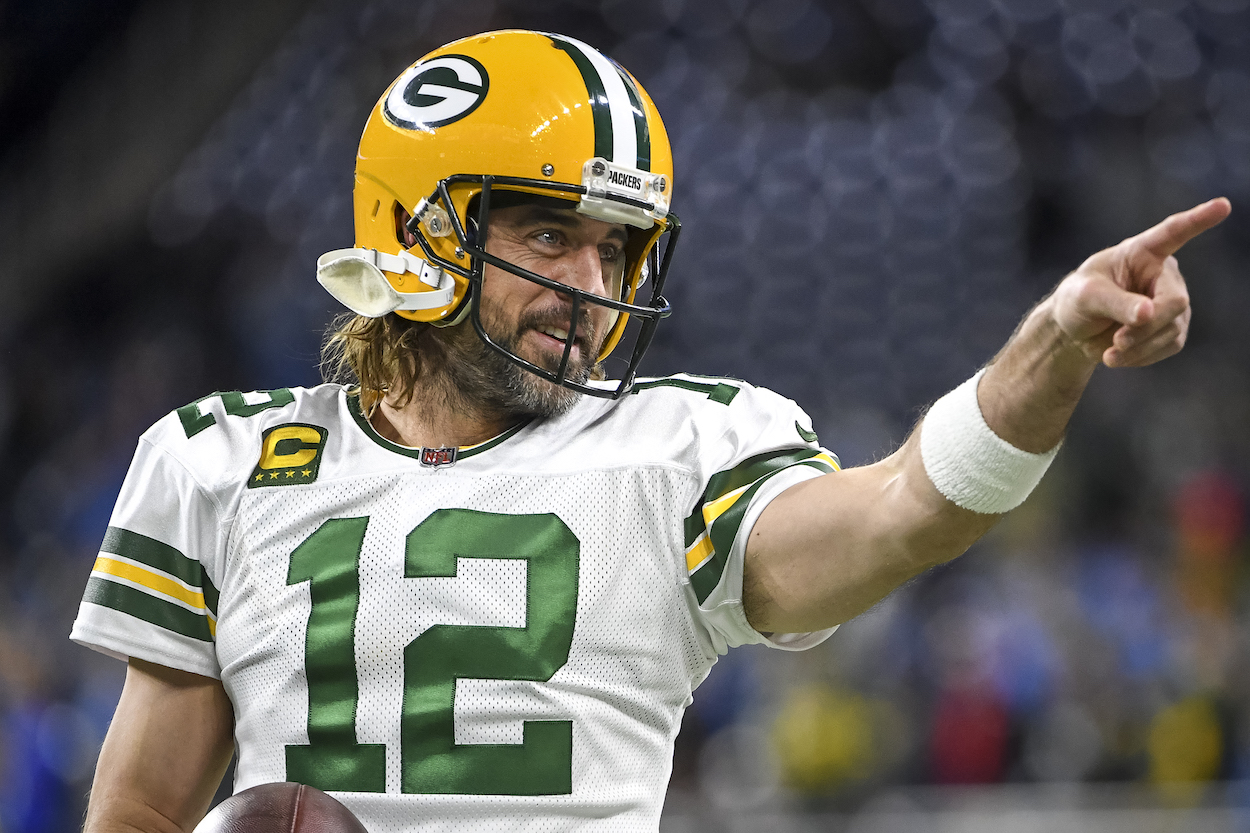 Aaron Rodgers Trolls the NFL World Once Again on the 'Pat McAfee Show'
The NFL world was on pins and needles waiting for Green Bay Packers QB Aaron Rodgers' 'Pat McAfee Show' appearance, and he didn't deliver.
From the moment Aaron Rodgers broke the 2021 NFL Draft last year by announcing he wanted out of Green Bay, speculation about the three-time MVP's future has run rampant. Since that day, the Packers quarterback has given us plenty of other things to talk about, but we've all known a moment was coming, and it was coming on the Pat McAfee Show.
After appearing on Pat McAfee's sports talk program every Tuesday during the season, Rodgers promised to make his announcement on the show. Now, on a quirky date — 2/22/22 — befitting the quirky QB, everyone thought Rodgers would make good on his promise.
He did not.
The Green Bay Packers QB joined the 'Pat McAfee Show' every Tuesday this season
After getting to know each other at an offseason golf tournament, Green Bay Packers QB Aaron Rodgers and former NFL-punter-turned-media-mogul Pat McAfee became fast friends.
As part of that friendship, Rodgers agreed to come on the Pat McAfee Show every Tuesday during the season.
The guest spot was a coup for the show, and Rodgers relished the opportunity to pontificate about whatever was on his mind on a given Tuesday. And pontificate he did.
This season was a rollercoaster for Rodgers, and fans got to hear about it directly from him every Tuesday.
It started with a blowout at the hands of the New Orleans Saints, where, afterward, Rodgers assured everyone, "It's just one game." Then, the Packers ripped off seven wins in a row to take control of the NFC, and Rodgers got to tell McAfee all about it. 
Midway through the season, all hell broke loose when news broke that Rodgers lied about his vaccination status. For the next several weeks, the QB who was putting together an MVP season came on the show to defend his actions, discuss his thoughts on vaccines, and rail against the "woke mob" trying to silence him. 
After the Packers' shocking upset by the San Francisco 49ers in the Divisional Round of the 2021 playoffs, the QB showed up again on "Aaron Rodgers Tuesdays" to talk about the disappointing loss. At the end of the interview, he promised the host that he'd return to the Pat McAfee Show once he had a decision on his future. 
On Tuesday, 2/22/22, it seemed like Rodgers was about to fulfill that promise. 
Aaron Rodgers did not make any announcements about his future
In an interview that "the world is watching," according to Pat McAfee, Aaron Rodgers joined the Pat McAfee Show on Tuesday, February 22, 2022.  
To his credit, the 2021 NFL MVP didn't lead the audience on long. Right off the bat, he put it out there that those tuning into show to hear about his NFL future wouldn't be getting any answers:
Let me just put his disclaimer out right away for the few people watching that are tuning in just for the specific, maybe, news and decision. There will be no news today. No decision on my future. … So, all you just tuning in for that, click off now.

Aaron Rodgers on announcing his future plans
And with that, Rodgers trolled the NFL world once again on the Pat McAfee Show.
The signal-caller did share plenty of thoughts on what and how he's thinking about retirement. Still, for those expecting a quick conclusion to the 2022 Aaron Rodgers Saga, this interview did not provide any concrete answers.
When will Rodgers make his decision?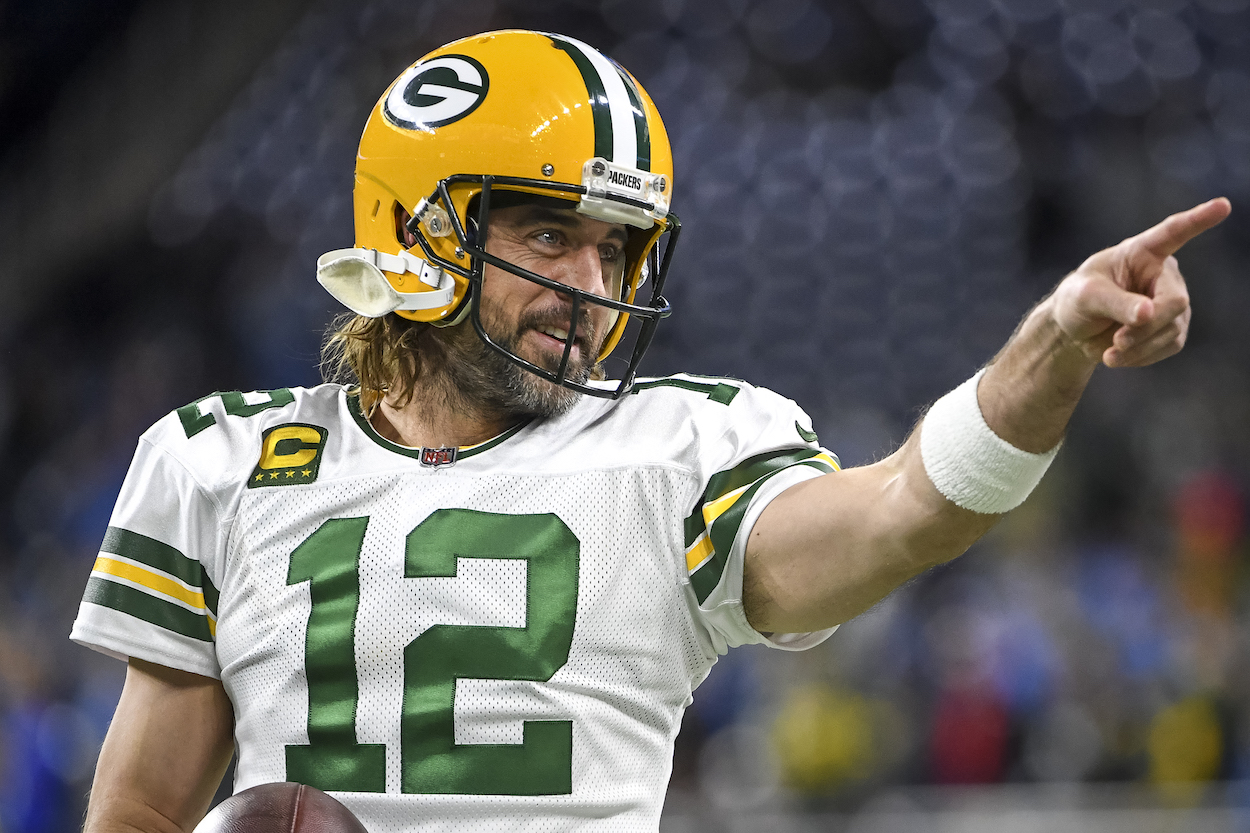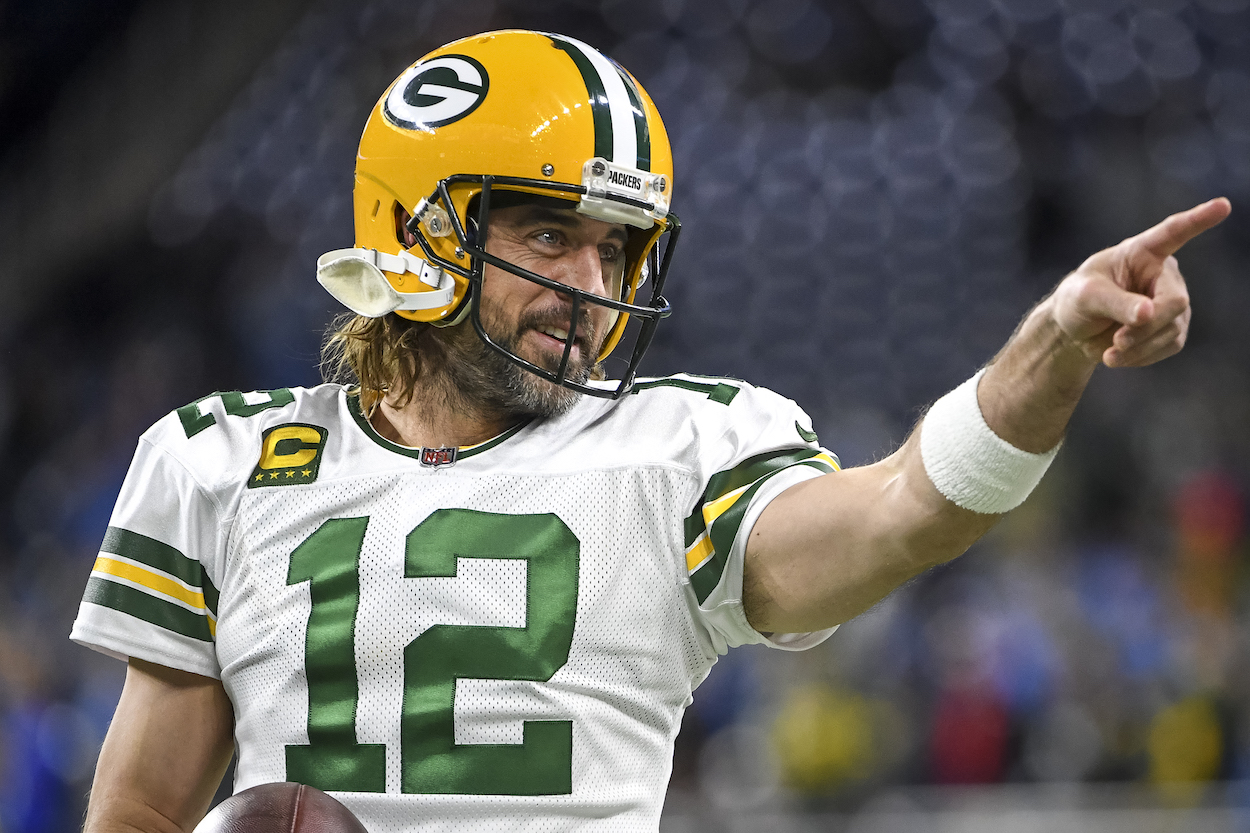 Now that Aaron Rodgers has announced absolutely nothing on the Pat McAfee Show, the question becomes, when will the QB decide on his future?
Before the Great McAfee Fake Out of 2022, Rodgers promised to make his decision quickly. He's admitted in the past that he understands his decision affects many other people and vowed to make his future known before players and teams have to make life- and career-altering choices.
The day Rodgers appeared on the Pat McAfee Show is the day NFL teams can start franchising players. That window runs until March 8, 2022.
During his McAfee interview, Rodgers did talk a bit about where he's at in his decision-making process. He spoke about how playing football affects his happiness, how his body feels, that he's considering where the Packers team is from a roster perspective, and how he still wants to talk to a few people, including his close friend (and newly-hired Packers QB coach), Tom Clements.
He also said that his meetings with Packers executives this offseason were "much different than they have been in the past, in a positive way."
In the end, Rodgers left bread crumbs that amateur Rodgersologists can interpret as he'll retire, he'll leave for another team, or he'll run it back with the Packers. The interview amounted to a whole lot of words, but with very little actually learned.
Basically, Rodgers just trolled us all again.
Now our attention should turn to the next potential "Aaron Rodgers Tuesday," on March 1, 2022.
Like Sportscasting on Facebook. Follow us on Twitter @sportscasting19