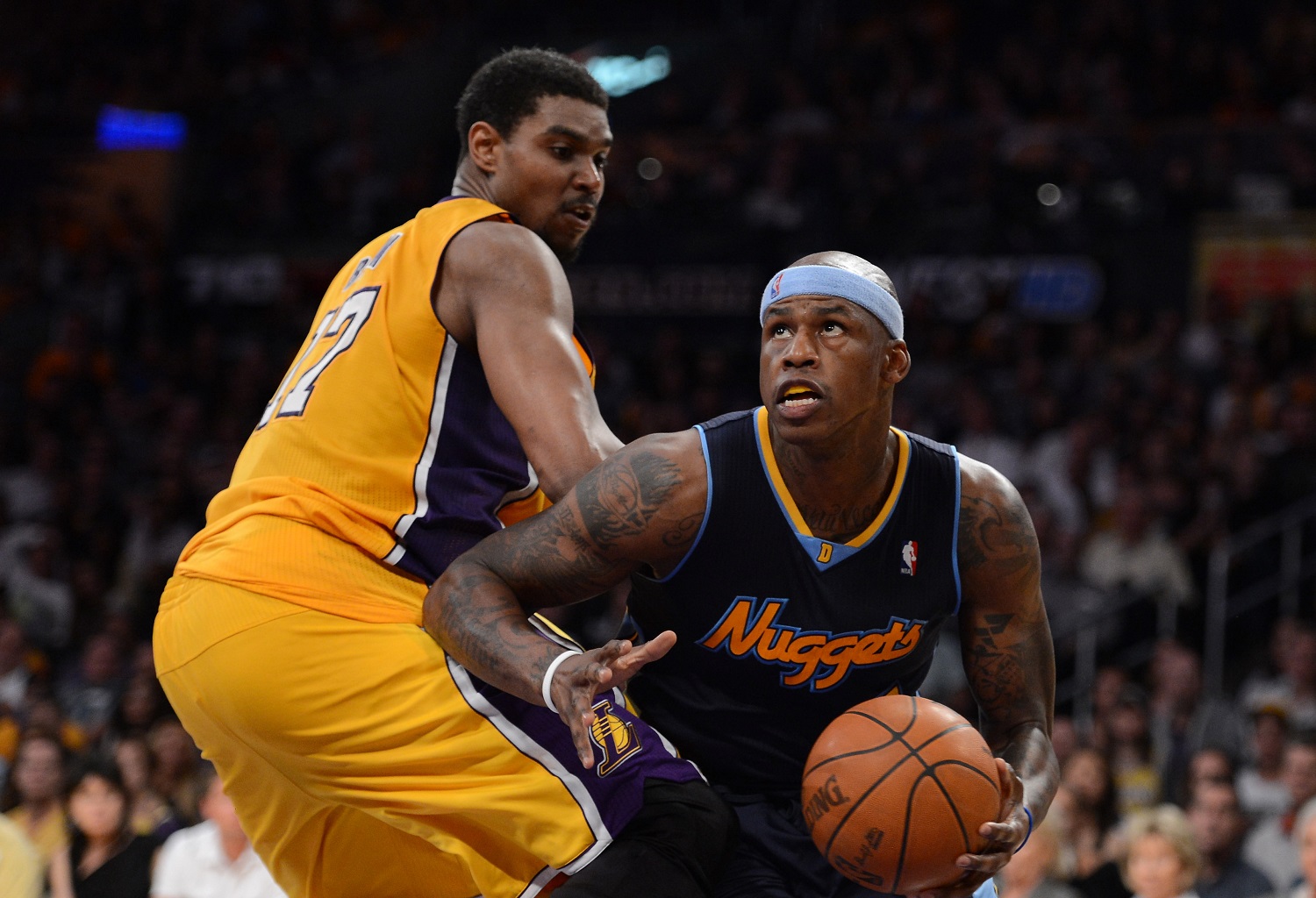 Al Harrington's Pot Empire Will Make Twice as Much in 2021 as He Earned in Any of His 16 NBA Seasons
Al Harrington was still an active NBA player when he entered the legal cannabis industry in 2011. He expects to reach $26 million in revenue this year.
Al Harrington went straight from high school to the NBA's Indiana Pacers and enjoyed a few highs, including 15 straight seasons of double-digit scoring averages. Even before retiring from the sport, Harrington began exploring different highs while making inroads in an emerging business.
Harrington never led the NBA in a major statistical category, but he is now one of the businessmen leading the charge into the legal cannabis industry. His prospering business has caught the attention of HBO's Real Sports.
Pro sports leagues have warmed up to cannabis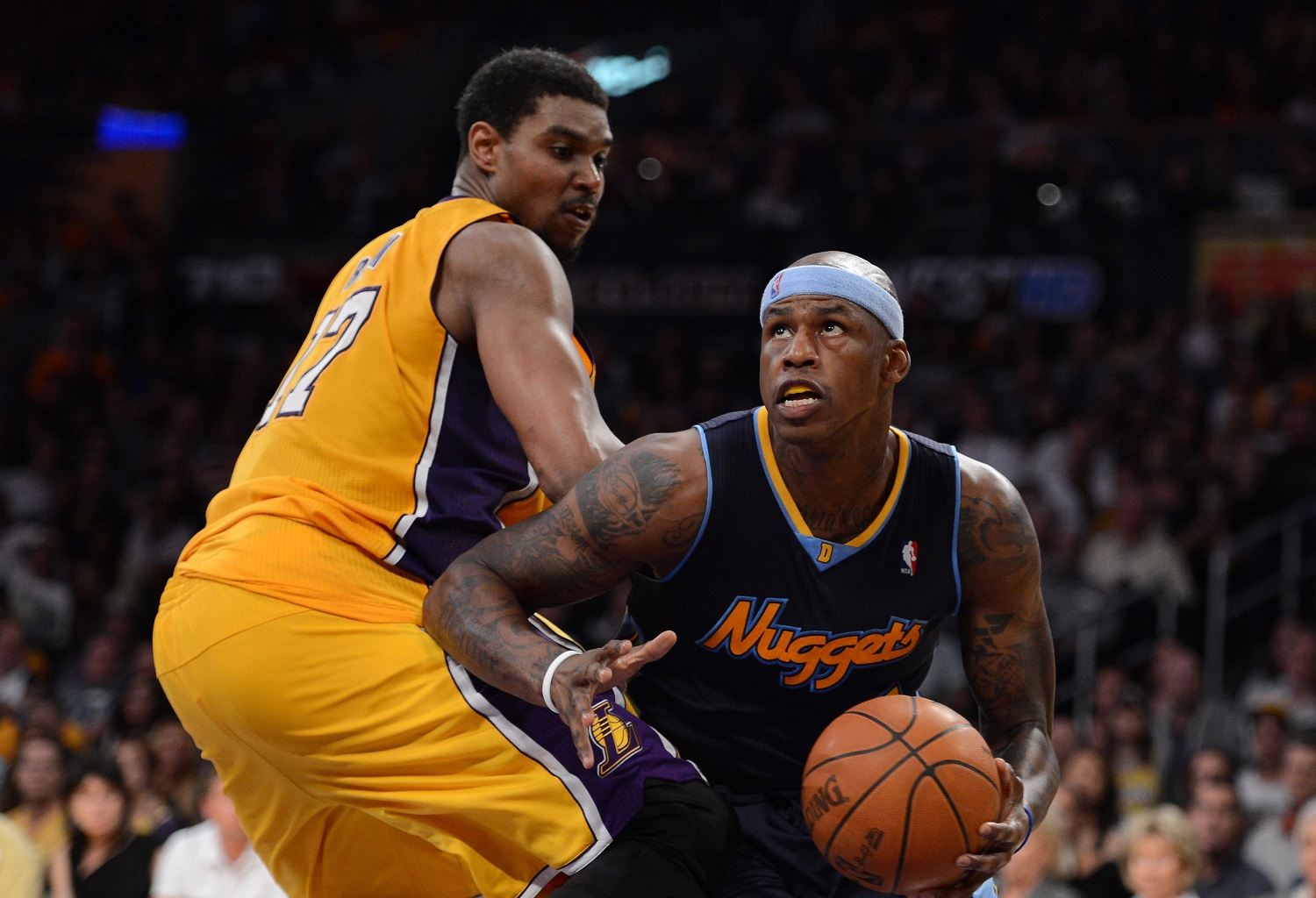 The NFL announced ahead of the 2020 season that testing positive for the active ingredient in marijuana would still trigger fines, but players would no longer be at risk for suspensions. Major League Baseball went a step further by removing cannabis from its "drugs of abuse" list.
And six years after Al Harrington retired from the Washington Wizards, the NBA kicked off last season by announcing that it would stop testing players for pot use. By then, though, Harrington was well beyond merely getting in on the ground floor. Numerous states had already legalized the use of marijuana, and Harrington began laying the groundwork to profit from it by founding Viola Brands in 2011.
He played for the Denver Nuggets at the time, and Colorado decriminalized marijuana for personal use more than a decade earlier.
 "Anytime I picked up the newspaper, there was always something about the benefits of cannabis and how the industry was evolving," he told Rolling Stone.
His enterprise, which includes growing and distributing cannabis, is now a multi-state operation and continues to expand.
Al Harrington wants to create 100 Black millionaires from his cannabis business
Harrington told Real Sports that his cannabis business will do about $26 million in business this year, which qualifies Viola Brands as a small fish in a multi-billion-dollar business. But he is working methodically toward bigger numbers with a purpose.
"My passion is working towards leaving a legacy," he told Forbes in 2020. "I love what I do every day through Viola. All of my work is invested to create a brand that uses its platform and dollars to create opportunities of empowerment, education, inspiration for the people who have been most affected by the war on drugs, which primarily are black and brown folks."
He says he has created eight Black millionaires already and has a goal of 100.
"I know it's possible," he said. "There are different layers to this onion but one of them that's at the core of my heart is diversity in the cannabis space."
Al Harrington knows about big numbers
Turning pro straight out of high school meant starting his NBA career as an 18-year-old power forward going up against stronger, more experienced pros. Harrington didn't begin averaging double figures in scoring until his fourth season with the Indiana Pacers.
Harrington played 788 games over the next 11 seasons and averaged 15.2 points and 6.1 rebounds a game. He left the NBA after two more seasons and then played one season apiece in China and Australia.
Along the way, he joined a list of millionaires that number well beyond the 100 he's shooting for now. According to Sportrac.com, his high-water mark was a $10,026,875 salary with the 2009-10 New York Knicks, less than half of what his second career will generate this year.
By a few years down the road, the money from Harrington's cannabis enterprise could dwarf his $89.1 million in career earnings.
All stats courtesy of Basketball Reference.