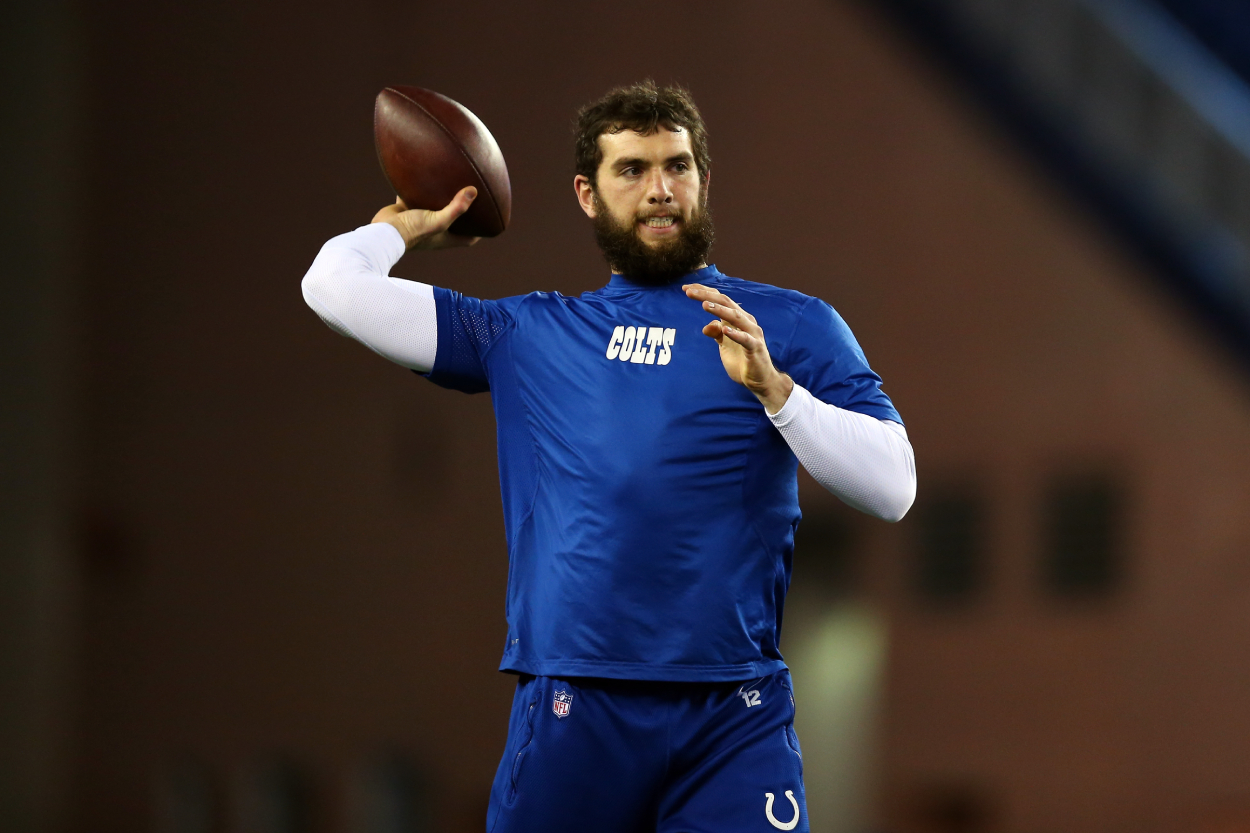 Does Andrew Luck Deserve Hall of Fame Recognition?
Andrew Luck's NFL career was brief, but pretty successful overall. Should Luck be getting any consideration for the Hall of Fame?
The single greatest honor an NFL player can receive is to be inducted into the Pro Football Hall of Fame. Of course, only a small minority of former players will ever earn that privilege. Unsurprisingly, the evaluation of various players' induction-worthiness is a constant source of debate among fans and commentators.
One player who's generated a Hall of Fame debate is former Indianapolis Colts quarterback Andrew Luck. Luck shocked the NFL world by announcing his retirement two weeks before the start of the 2019 season at 29. Let's recap that surprising decision and look at the cases for and against Luck's Hall of Fame eligibility.
Why did Andrew Luck retire from the NFL in 2019?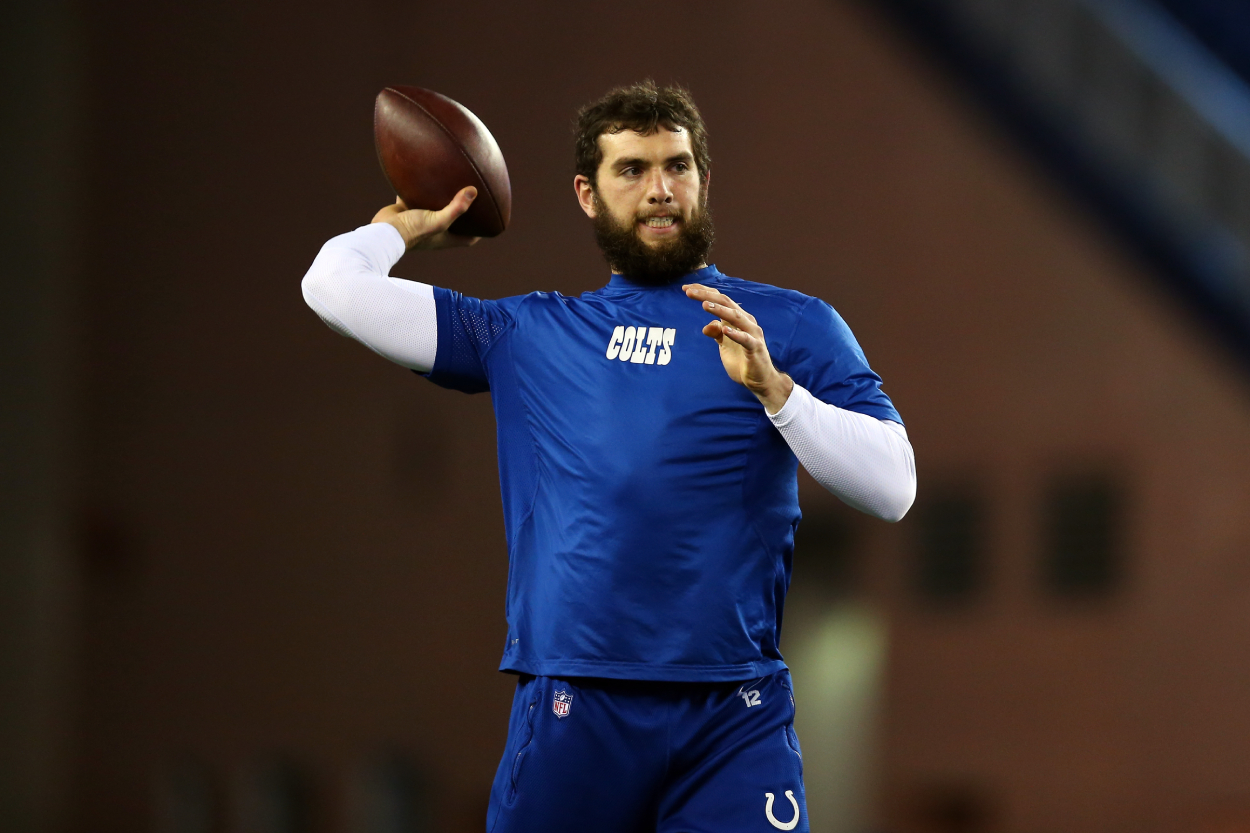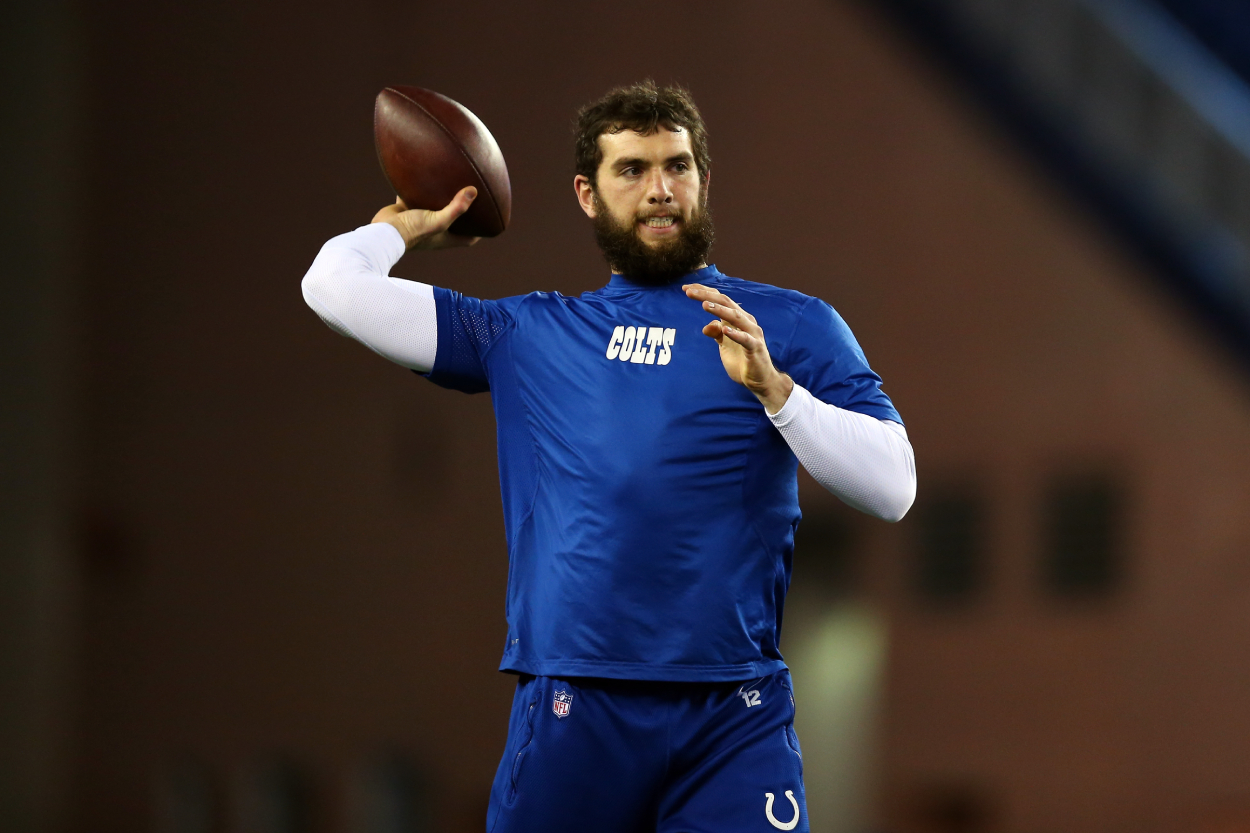 Luck's decision to retire from the NFL came as a huge shock, especially coming on the heels of arguably his most successful season. In 2018, Luck threw a career-high 430 completions, with a career-best 67.3% completion rate. He also posted a career-best quarterback rating of 98.7.
Injuries played a large role in Luck's decision to retire. He struggled with multiple injuries throughout his career. A lingering shoulder injury ultimately cost him the entire 2017 season.
Rumors of comebacks swirled for the first few years of Luck's retirement. Indianapolis Colts owner Jim Irsay often had to quiet the speculation.
Who votes for the Pro Football Hall of Fame?
Getting into the Hall of Fame is a difficult task for any player. First, you must be nominated. To be considered, they must have been retired for at least five years.
According to the Pro Football Hall of Fame, the 48-person Selection Committee winnows the list of nominees down to 25 semifinalists — and then to 15 finalists.
Those 15 finalists move on to the final round, which is held during the annual meeting on "Selection Saturday." The Selection Committee reduces the list from 15 to just five players, then votes yes or no on whether each of those five players is elected into the Hall. For a player to get in, at least 80% of the committee must vote yes.
Does Andrew Luck have a case for the NFL Hall of Fame?
Luck is officially eligible for Hall of Fame consideration in 2024, along with several notable first-timers like Antonio Gates and Julius Peppers. Although we won't know more until 2024 voting begins, we can analyze Luck's case for induction.
Let's start by reviewing the quarterback's overall time in the league. He was a four-time Pro Bowl selection, won the 2018 Comeback Player of the Year award, and led the league in passing touchdowns in 2014.
In his six seasons of active play, Luck amassed 2,000 completions, 23,671 passing yards, and 171 passing touchdowns. While Luck undeniably had the talent necessary to one day get to the Hall of Fame, he simply didn't manage to tally enough stats to give himself a strong case.
Likewise, for all of his talent, Luck never managed to establish himself as a top-four player of his generation. In other words, he never quite reached the same level of greatness as Tom Brady, Drew Brees, Aaron Rodgers, or Peyton Manning. Those players eclipse him when it comes to their stat totals.
Perhaps the best comparison for Luck's case is Hall of Fame quarterback Kurt Warner. Notably, Warner played 12 seasons versus Luck's seven. Warner also totaled more counting stats than Luck. Maybe even more importantly, Warner also made it to the Super Bowl twice, leading his St. Louis Rams to a victory in a Super Bowl.
Luck, meanwhile, never managed to make it to the big game — let alone take home a championship ring. For that reason, he should probably resign himself to never making it into the Hall of Fame.
All stats courtesy of Pro Football Reference.