Attention Tim Tebow Fans: His New Jacksonville Jaguars Jersey Is Already on Sale, Because of Course It Is
Never claim the NFL is slow to capitalize on a marketing opportunity. Within minutes of Tim Tebow's signing with the Jacksonville Jaguars on Thursday, fans could already pony up for a Tebow jersey, complete with his new number on it.
It is an extraordinary opportunity for Tebow, who last played an NFL snap on Dec. 30, 2012. Should he get on the field this season, Tebow would do so for the first time in more than eight full seasons. There is just one precedent, and it came with a boatload of exceptional circumstances.
There are reasons to root for Tebow, who is by all accounts an exemplary citizen. But there are also reasons to wonder how on earth this guy keeps getting opportunities well past his 30th birthday, particularly at a position he's never played.
We get it, Tim Tebow is marketable
Rumors of Tim Tebow preparing to join his former college coach, Urban Meyer, with the Jacksonville Jaguars have been circulating for weeks. A few folks in NFL circles have supported the idea Tebow, who will turn 34 during the preseason, can make the late-athletic-life transition to play tight end.
But even as craven in its pursuit of cash the NFL can appear, the speed at which Tebow's jersey was up for sale at a cool $120 a pop was stunning — literally within minutes of the transaction becoming official Tebow's new No. 85 jersey was available in both men's and women's sizes at the Jaguars team store website.
An exhaustive search of the site did not find a jersey of another new tight end on the roster, fifth-round pick Luke Farrell from Ohio State. Given Farrell has actually played tight end during his lifetime, he must have at least similar odds to make the final roster in September as Tebow.
Support for Tebow far from universal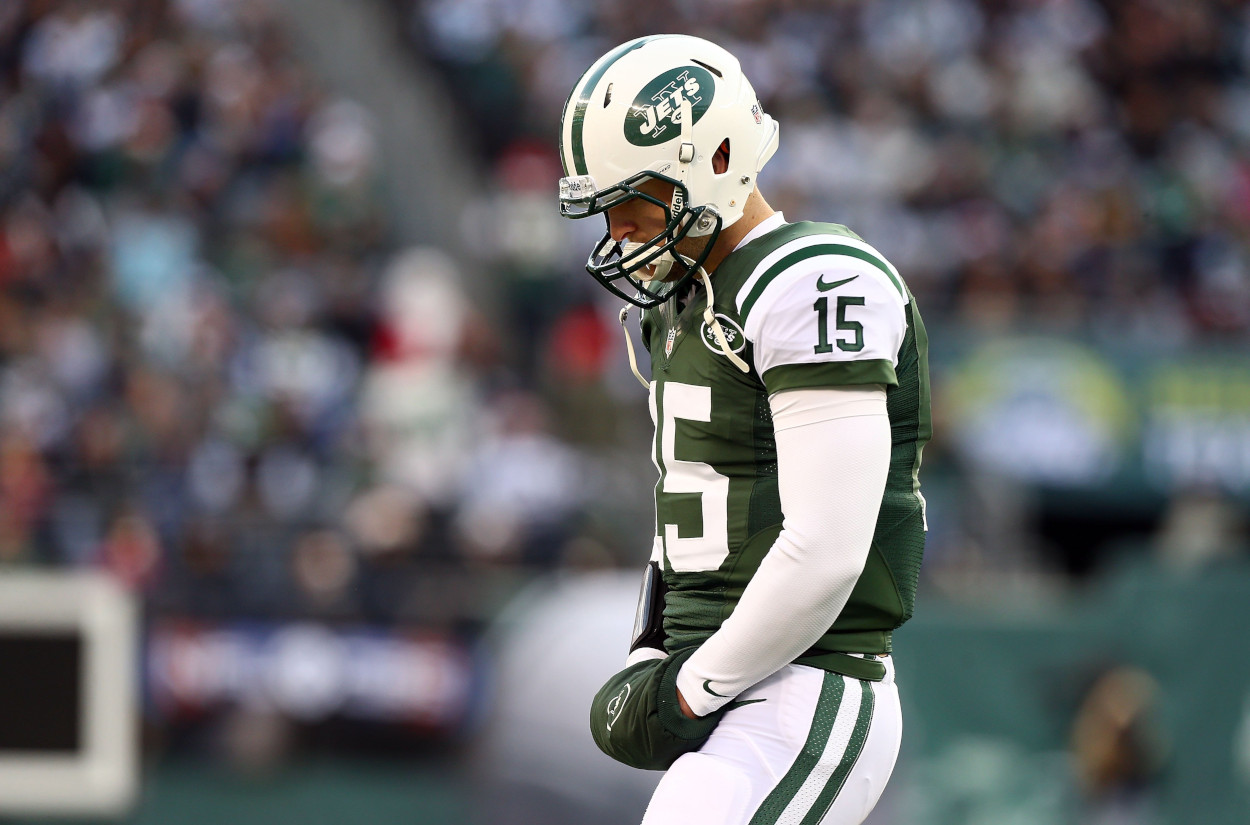 Given the current climate in the NFL and the larger nation, it's understandable the signing of Tim Tebow by the Jacksonville Jaguars has gotten some intense backlash. Former New York Jets quarterback Greg McElroy, who played with Tebow in 2012, had a powerful reaction to the move. McElroy went so far as to say the Jets tried the idea of tight-end Timmy, and it failed.
However, Green Bay Packers tight end Marcedes Lewis thinks Tebow might be able to pull it off. Lewis was a Pro Bowler for the Jaguars in 2010 and is third on the franchise's all-time list with 4,502 receiving yards, and his 33 touchdown catches rank second in team history.
Without calling too much attention to the elephant in the room, it is curious that former Pro Bowl and Super Bowl-starting quarterback Colin Kaepernick, idle for four seasons now, doesn't appear any closer to getting another NFL shot. Meanwhile, Tebow cycled through the Denver Broncos, the Jets, the New England Patriots, and Philadelphia Eagles before his NFL door appeared closed.
Has a Tim Tebow-like return happened before? Yes, with an asterisk
The only similar comeback from an eight-year hiatus from the NFL happened more than 30 years ago. Tony Adams played three seasons at Utah State in the early 1970s, and the San Diego Chargers chose him in the 14th round (yes, the draft used to last forever back in the day) in 1973.
That happened to be the same year the Chargers drafted a future Hall of Fame quarterback named Dan Fouts and traded for another quarterback of some repute in Johnny Unitas.
So there was little room for Adams, who resurfaced a year later as the starting quarterback for the Southern California Sun in the short-lived World Football League. Adams threw for more than 3,900 yards (the NFL record at the time was just a shade more than 4,000) and led the Sun to the playoffs. The Kansas City Chiefs gave him a look, but he started just seven games in four seasons and was let go after the 1978 season.
From there, Adams played two seasons in Canada (one as a starter for a bad Toronto Argonauts team) and faded into football oblivion. That is, until 1987. The NFL players went out on strike, and when the league opted to keep going with replacement players (cue Gloria Gaynor), Adams – at the time 37 years old and eight seasons removed from the NFL – got the call.  He started three games for the Minnesota Vikings, who lost all of them. After five interceptions and three touchdown passes, the strike ended, and Adams returned to wherever he had been. In short, he was no Shane Falco.
That's the company Tim Tebow is in as he attempts to revive his long-dead NFL career with the Jacksonville Jaguars.
Statistical information courtesy of Pro Football Reference and Baseball Reference.